Sphax Purebdcraft Addons
Author: Sphax , DeRigeurEx ❘ December 16, 2012 ❘ 21,951 views
Category : Minecraft Texture Packs
Genres : Popular Texture Packs
Resolution:
Compatible : Minecraft 1.2.5 , Minecraft 1.3.2 , Minecraft 1.4.5 , Minecraft 1.4.6
Last Updated : December 15, 2012
This texture is a Christmas gift for all !!!
Merry Christmas to all players Minecraft !!!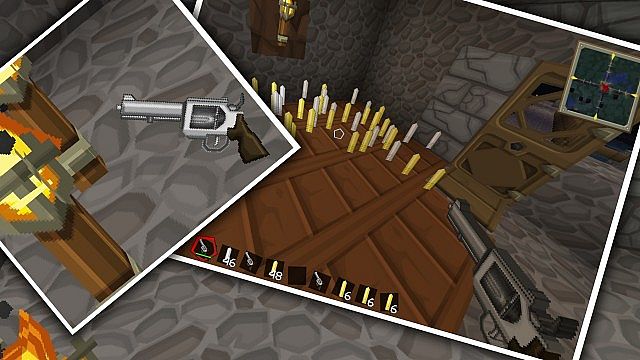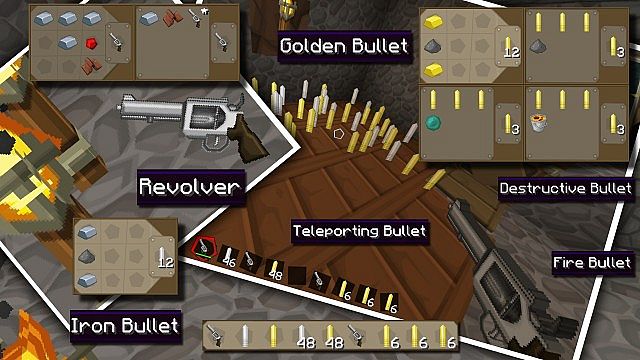 Description
This mod adds a revolver to the game.
It shoots gold bullets that will deal 10 hearts of damage to mobs and deal 5 hearts of damage to players.
It also shoots iron bullets that deal 4 hearts of damage to mobs and 2 hearts of damage to players.
The revolver has the strength of a stone sword when used on mobs.
It takes 1% damage with every shot, 5% when used to hit mobs, and 20% when used to break blocks.
When shot, the revolver will push you back and make you look farther in the air with recoil.
You can repair the revolver by crafting it, 2 iron, 1 redstone, and 1 obsidian in any order.
Three special bullets are available.
Destruction
Destroys blocks on contact, does extra damage.
Teleportation
Transports you to where the bullet hits, does minimal damage.
Fire
Turns the block it hits into fire, does normal damage and lights the mob on fire.

Revolver-EASY MOD-64x : http://www.mediafire.com/?7zytb8lzjmyq1d8

http://www.mediafire.com/?8wuz5dsa2hkt4kv

Revolver-EASY MOD-128x : http://www.mediafire.com/?qleft997z2h7thd
Tags: