The BronyModPack 1.7.10
23,086
views ❘
August 14, 2016
The BronyModPack 1.7.10 is a set of client mods designed specifically to assist ponies on brony servers like Brohoof.com.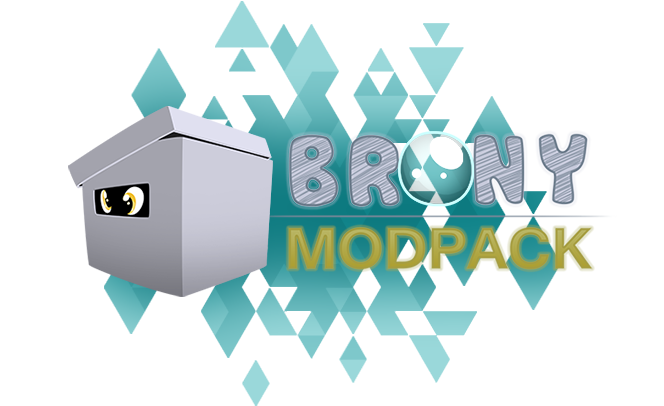 The following mods are included in The_BronyModPack:
LiteLoader by Mumfrey
VoxelLib by The VoxelModPack Team
VoxelMenu by Mumfrey and Thatapplefreak
VoxelCam by Thatapplefreak
VoxelFlight by Mumfrey
VoxelVision by gabizou and anangrybeaver
VoxelPlayer by Mumfrey and MamiyaOtaru
VoxelTextures by Mumfrey
Macro/Keybind Mod by Mumfrey
VoxelGet by Thatapplefreak and Mumfrey
MineLittlePony by Rene_Z and Thatapplefreak
VoxelMap by MamiyaOtaru
VoxelBoards by Mumfrey
WorldEdit CUI by Mumfrey
WorldEdit Wrapper by Mumfrey
MCPatcher by kahr
Hazzat's "Love and Tolerance" resource pack is included in the installer.
Installation Instructions:
Ensure Minecraft is closed
Run the installer
Run Minecraft and choose "The BronyModPack" profile from the profile list in the bottom-left corner of the launcher.
Uninstallation Instructions:
Delete the "BronyModPack" profile.
The BronyModPack 1.7.10 Download Links:
For Minecraft 1.7.10
Tags: