Abandoned Mall – Hide N Seek Map (1.20.2, 1.19.4) – Let's Go to the Mall!
Map types:PvP
2,743
views ❘
August 14, 2022
❘
Abandoned Mall – Hide N Seek Map (1.20.2, 1.19.4) is a PvP map created by 87Solare and AndE. A large-scale Hide and Seek map is here for any group of players! This map contains a huge well-designed mall as the main playground with a lot of secret hiding places and 3 mini sectors for players to discover. The map runs fully off of command blocks so there are multiple settings that can be changed to fit players' desires, such as the number of seekers, hiders, hiding time and so on! One feature that makes this map special is that the hiders will glow in the last 30 seconds even when the glow is disabled with commands. Download this map from the links below and enjoy!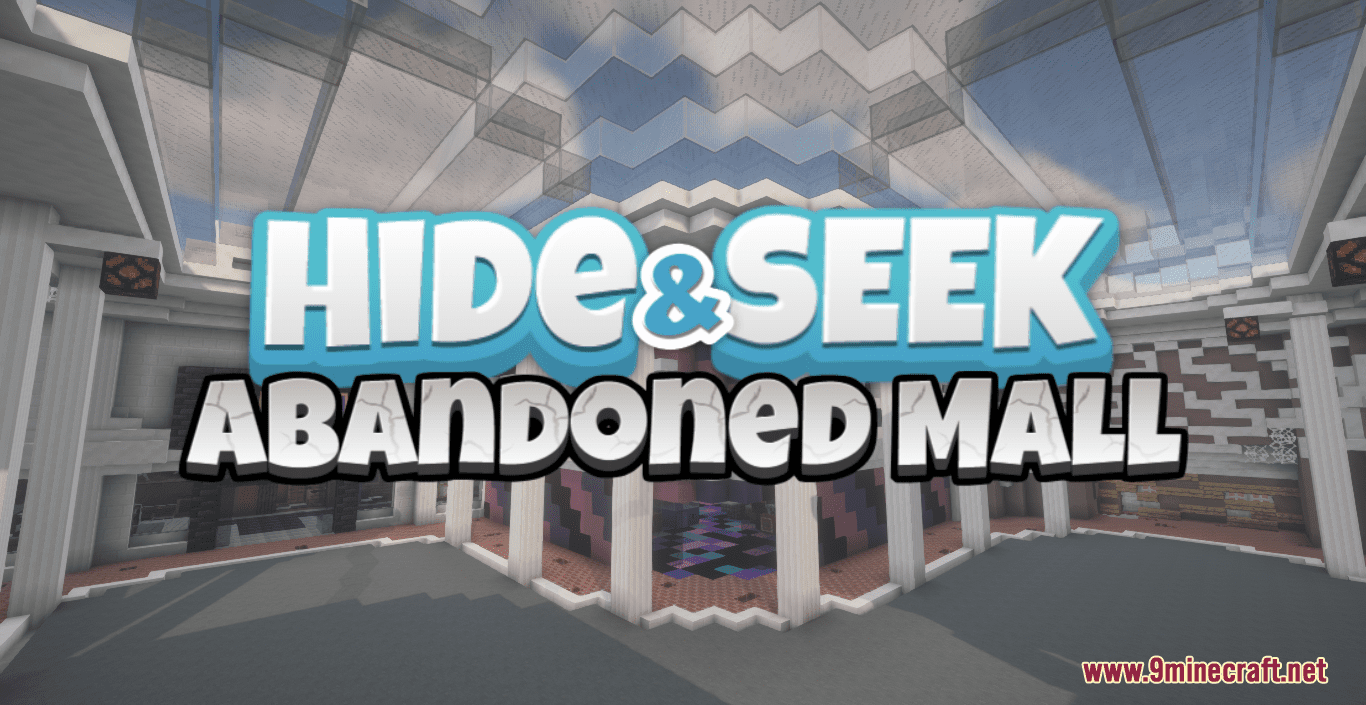 Screenshots:

How to play:
This map allows for 1 or 2 seekers, this can be increased in the command blocks as well as many other settings if wanted.
All hiders will glow every 30-60 seconds, this can however be disabled. The hiders will glow in the last 30 seconds regardless of disabling glow.
Every round can be played for 5 or 10 minutes.
There are optional special modes, Infection and Ghost mode. Infection turns dead hiders into Seekers, and Ghost mode makes the seeker/s invisible, with only a hint of particle effects showing. There are also audible heartbeats for hiders depending on the distance of the seeker in ghost mode. The heartbeat is only heard when the ghost is nearby.
How to install:
Abandoned Mall – Hide N Seek Map (1.20.2, 1.19.4) Download Links
For Minecraft 1.20.2, 1.20.1, 1.19.4

Tags: