Chocapic13 Shaders Mod (1.19.3, 1.18.2) – Special Kind of Shader
Chocapic13 Shaders Mod (1.19.3, 1.18.2) is a mod that dramatically improves the graphics of Minecraft. As its name suggests, its main function is to add dynamic shadows (shaders in English), a pleasing effect of wind on the leaves, real sunshine and better water modeled before. Shaders have several different versions, all more or less resource-intensive.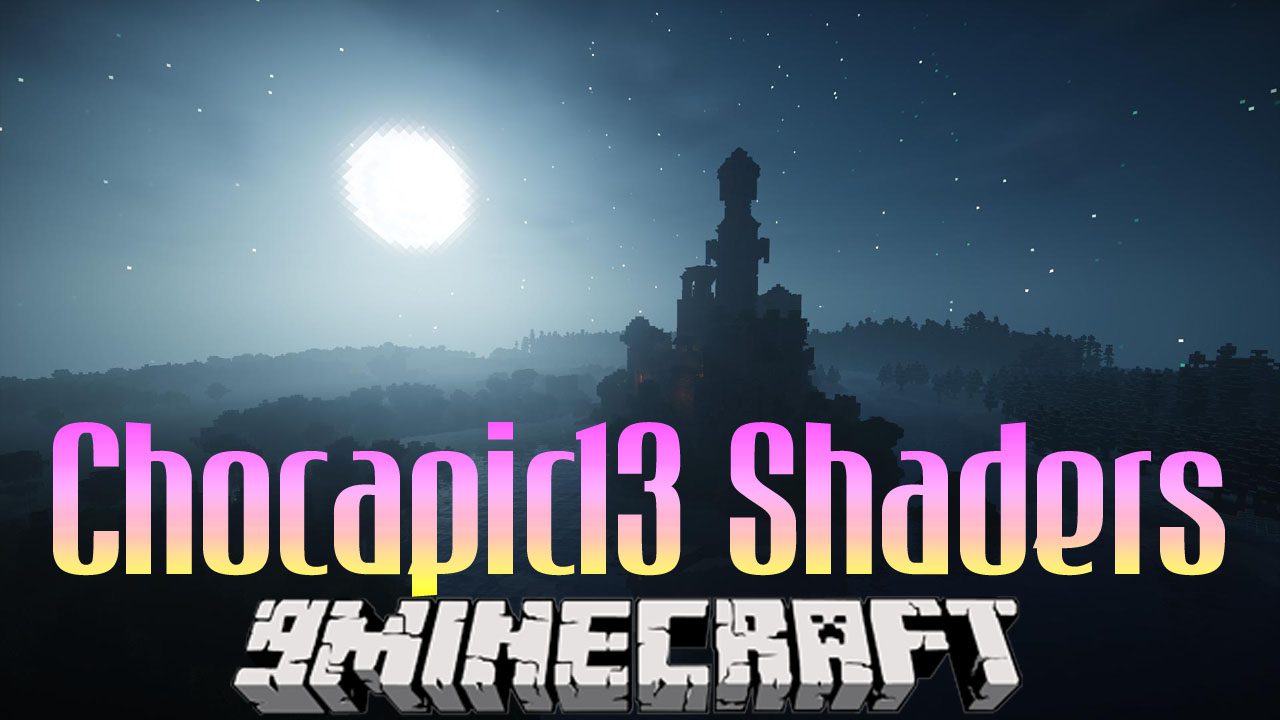 Features:
Dynamic Time of Day cycle.
Physically plausible High Dynamic Range lighting system.
Shadows with variable penumbra size.
Variable density volumetric fog with shadows.
Volumetric clouds.
Water shader with water fog, reflections, caustics and refractions.
Screen Space Global Illumination (SSGI).
High quality Temporal Anti-aliasing and upscaling (TAA / TAAU).
Custom Nether and End with biome support.
Bloom.
Depth of Field.
Contrast-adaptative sharpening filter.
Wavy plants.
… and much more.
Screenshots: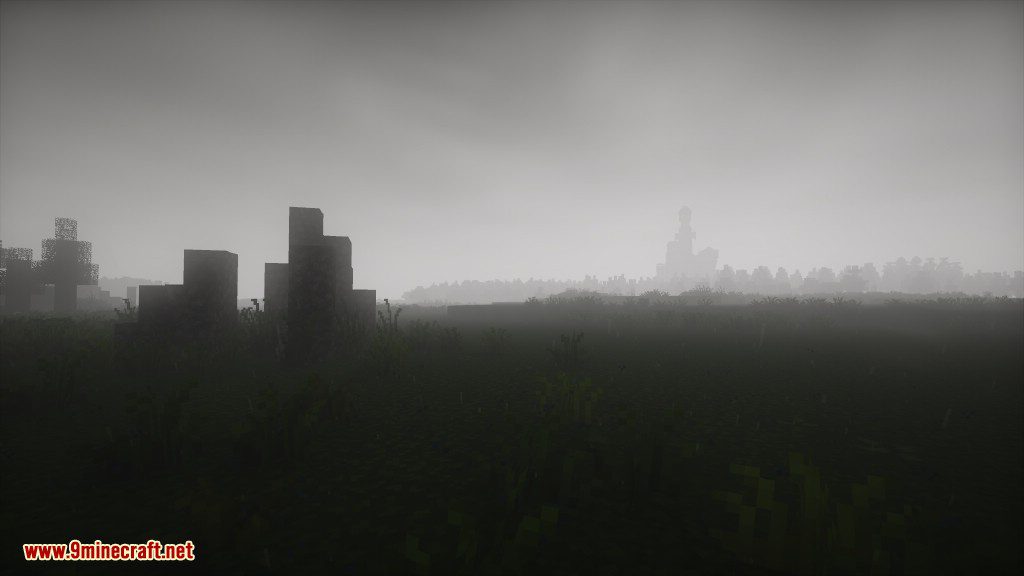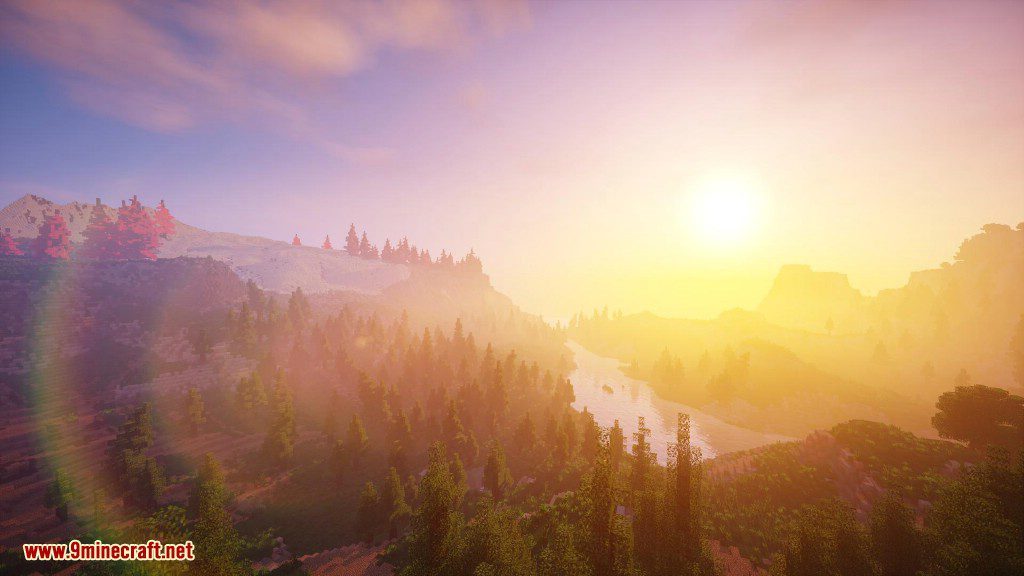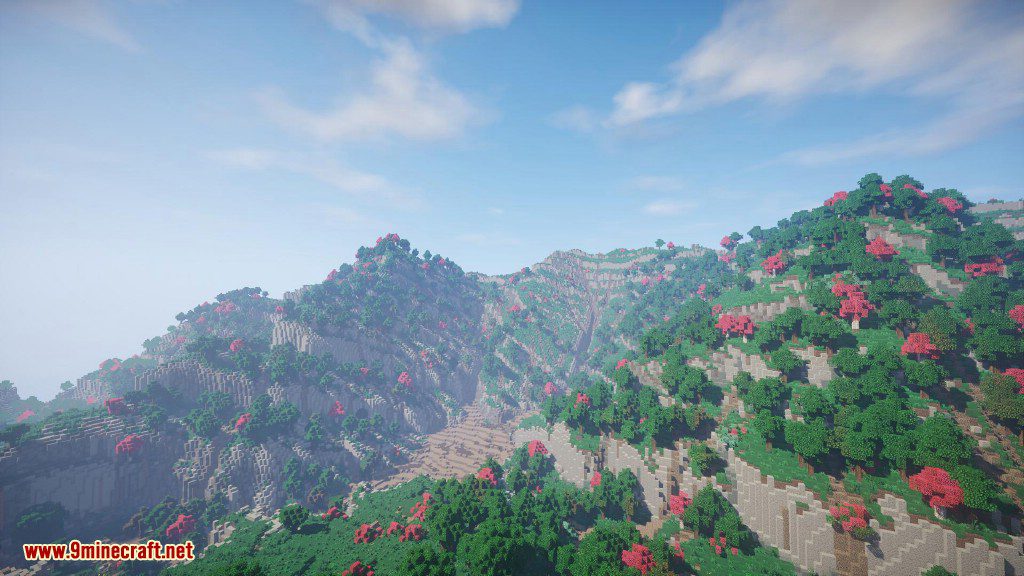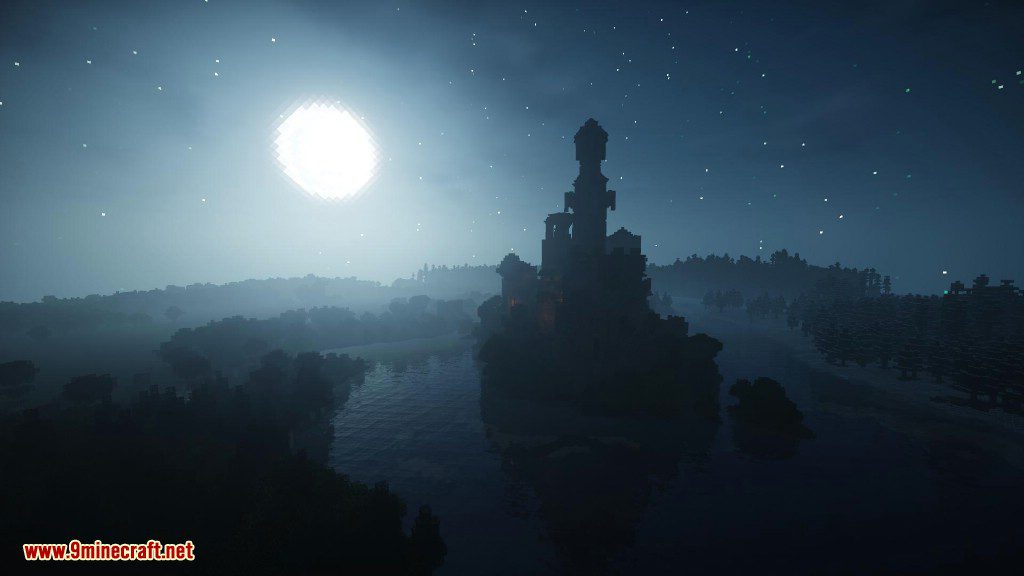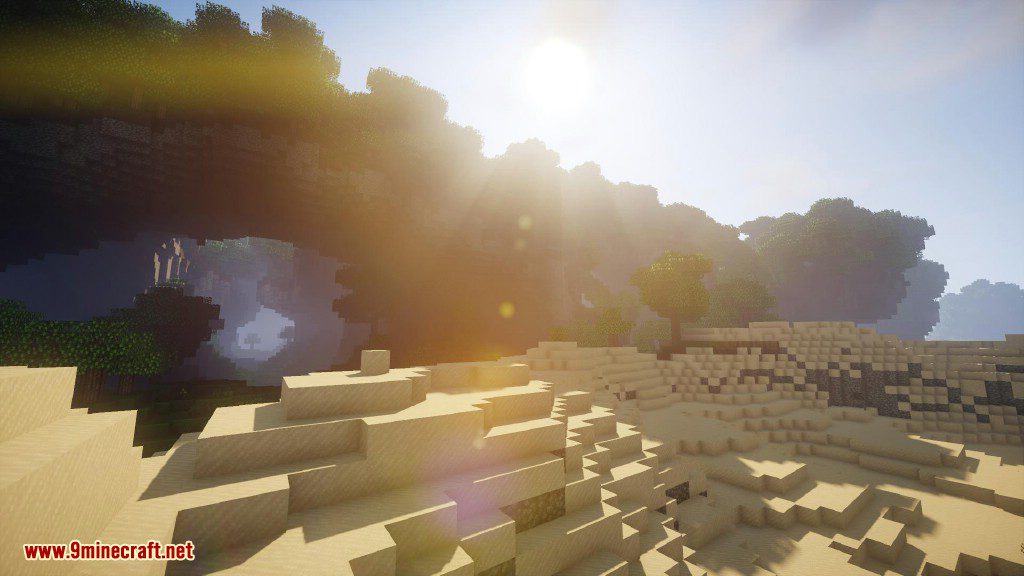 Amazing nights!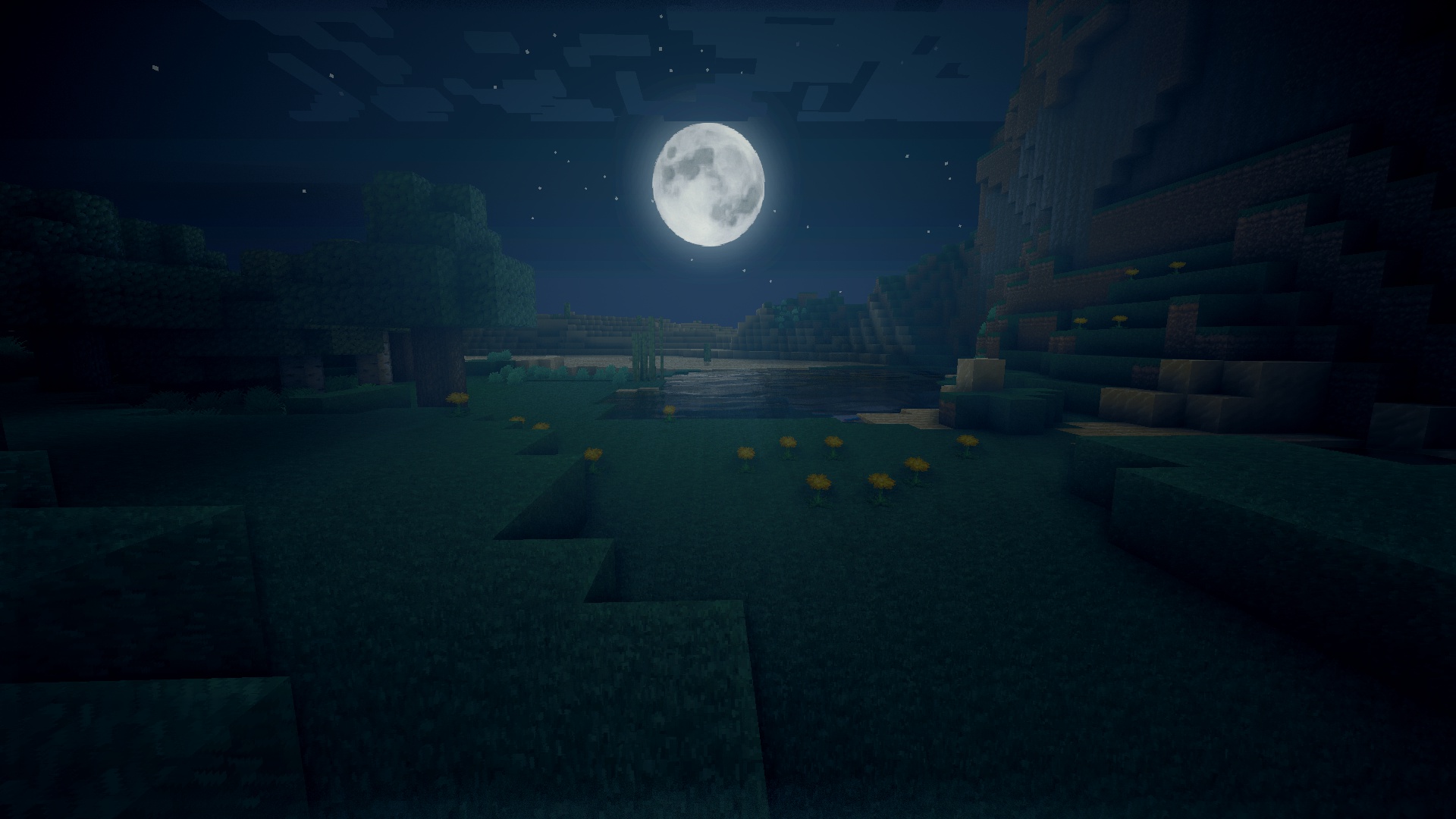 Real-time shadows,lens effects,volumetric lightning and reflections!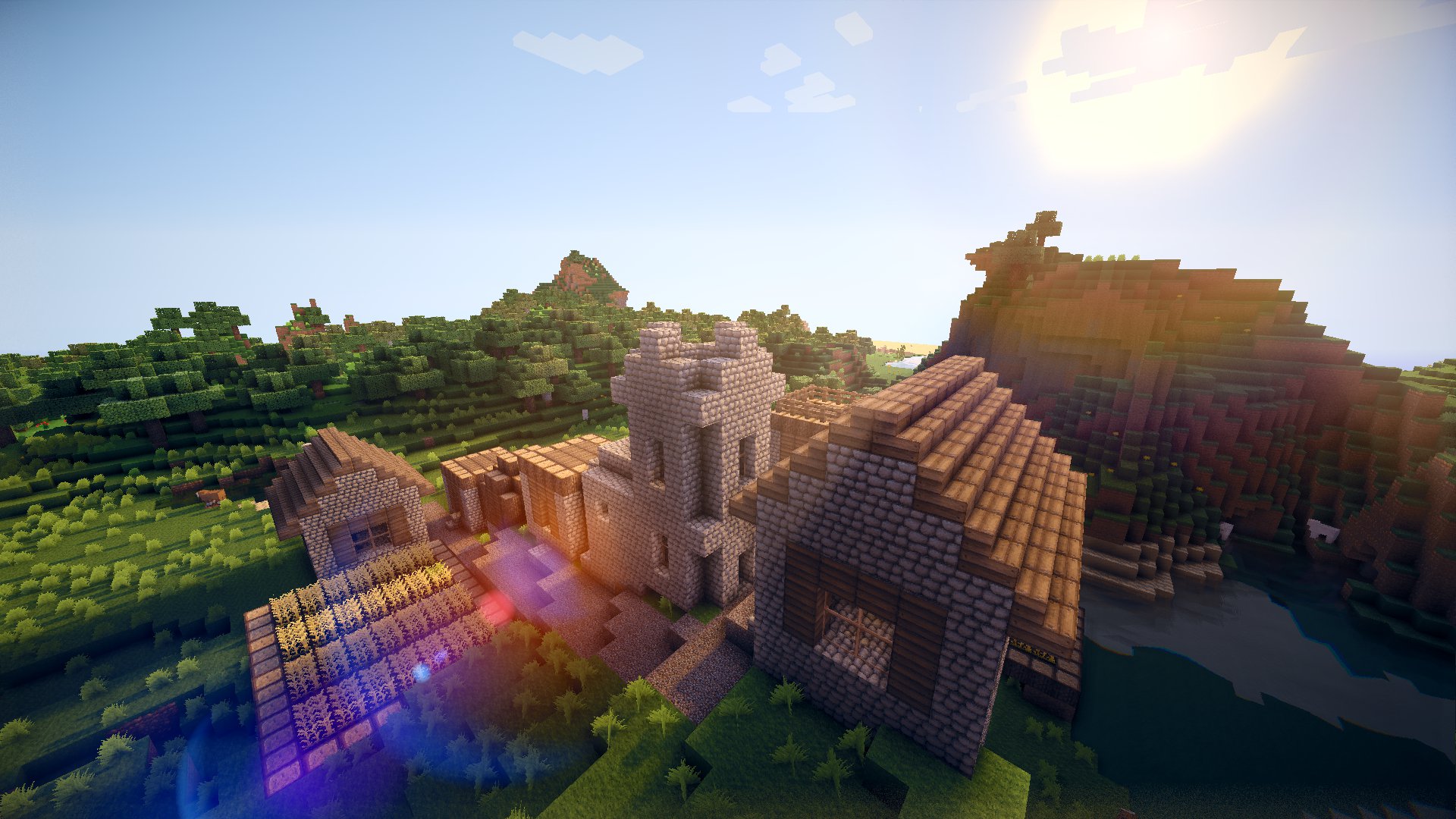 Surfaces become wet and reflective when raining!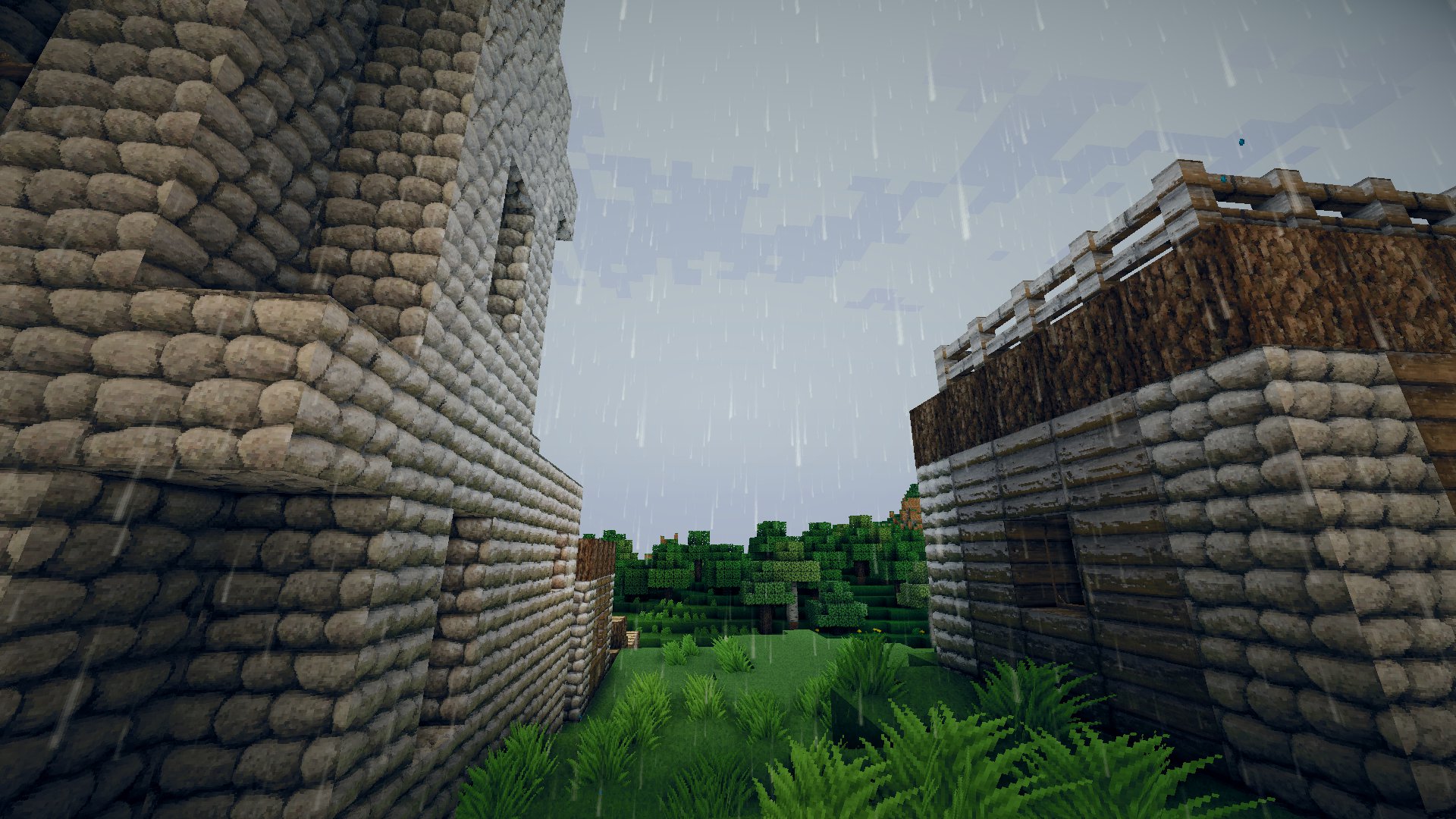 About the different versions:

Optifine Settings:
Old Lighting : OFF or DEFAULT!
Vignette : Fast
Clear water : Off for Lite/Low/Medium, On for High/Ultra/Extreme
Smooth Lighting Level : 55-75% for Lite/Low/Medium/High, 0-20% for Ultra/Extreme
Clouds : Default or OFF
About performance and sytem requirements:
This mod is very demanding and if you can't run default minecraft correctly, don't try to install this mod.
In my case with a GTX 670 i get around 50-60 fps with the extreme version, 75-80 with ultra,90-95 with high, 100-110 with medium and above 150 with low (cpu limited here) with a 16 chunks render distance. This can change a lot depending on the situation.
Advanced tips:
Into the shaderpack folders there are .fsh and .vsh files. You can open them with any text editor, and there are different constant that you can change by yourself.
You can increase the render resolution into the shaderpack settings. x1.42… correspond to SSAA x2, x2.0 to SSAA x4. However it kills the framerate.
Shadow render resolution can be increased too here.
Chocapic13′ High Performance Shaders Version:
The goal of this shaderpack is to have the core features of a shaderpack while maintaining extremely high framerates. For example on the Toaster Preset at 8 render distance, a RX 480 is completely CPU-limited at around 300-400fps with a Ryzen 7, it can also run at around 50-60fps on an integrated Intel HD620. It features: Shadows, Dynamic Time of Day, Custom sky gradient, Sun/moon glow, Customized nether and end.
Requires:
How to install:
Chocapic13 Shaders Mod (1.19.3, 1.18.2) Download Links
Other Versions:
v9.1 For All Versions from Minecraft 1.12.2 to Minecraft 1.19.3, 1.19.2:
v9.1 Beta 5 For All Versions from Minecraft 1.12.2 to Minecraft 1.19.3, 1.19.2:
Chocapic13′ High Performance Shaders Version:
For All Versions from Minecraft 1.12.2 to Minecraft 1.19.3, 1.19.2:
Low version: Download from Server 1 – Download from Server 2

Toaster version: Download from Server 1 – Download from Server 2
Tags: