Better Dogs Resource Pack (1.20.2, 1.19.4) – Texture Pack
104,689
views ❘
June 13, 2023
❘
Better Dogs Resource Pack (1.20.2, 1.19.4) implements into the game a dozen of new wolf models, that upon taming, they'll turn into adorable in real life dog breeds. There is nothing better than having a cute companion in your household, guarding it against dangerous entities. At time, you can travel the overworld with these puppies, albeit some can be quite small in size with the new model. It's definitely one of the best Mods for 1.16.4, as the models created by this talented author are so detailed, players are guaranteed to be fallen in love with these new dogs instantly. Optifine is quite crucial for this Pack, as you'll have to select Enable for Custome Entity Models in the settings.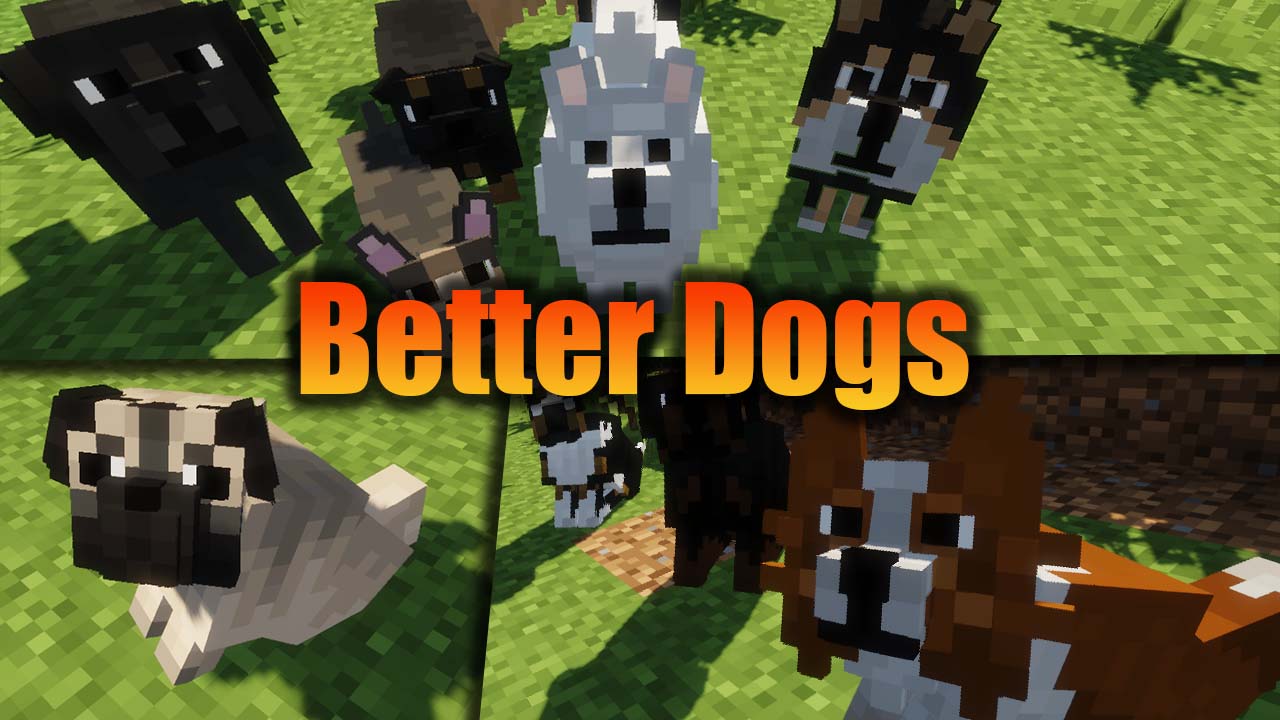 Features:
List of Name Tag for Dog Breeds:
Border collie.
– Alternatives: Collie, bc.
Labrador retriever.
– Alternatives: Labrador, Lab.
Golden retriever.
– Alternatives: Gr.
Husky.
German shepherd.
– Alternatives: Gshepherd, gs, gsd.
Corgi.
Pug.
Dalmatian.
Samoyed.
Beagle.
Bull terrier.
– Alternative (easter egg): Walter.
Shiba Inu.
– Alternatives:Shiba, Inu.
Australian shepherd.
– Alternative: Ashepherd.
Dachshund.
– Alternatives: Teckel, dackel.
Chihuahua.
Cerberus.
Skeleton.
– Alternative: Grimm.
Wither.
Bulldog.
Dobermann.
– Alternatives: doberman, doberman pinscher, dobermann pinscher, dp.
Dobermanc.
– Alternative: dpc.
Cavalier king charles spaniel.
– Alternatives: cavalier king charles, king charles spaniel, king charles, kc.
Great dane.
– Alternatives: gd.
Great danec.
– Alternatives: gdc.
Rottweiler.
Neapolitan Mastiff.
– Alternatives: nm.
Screenshots: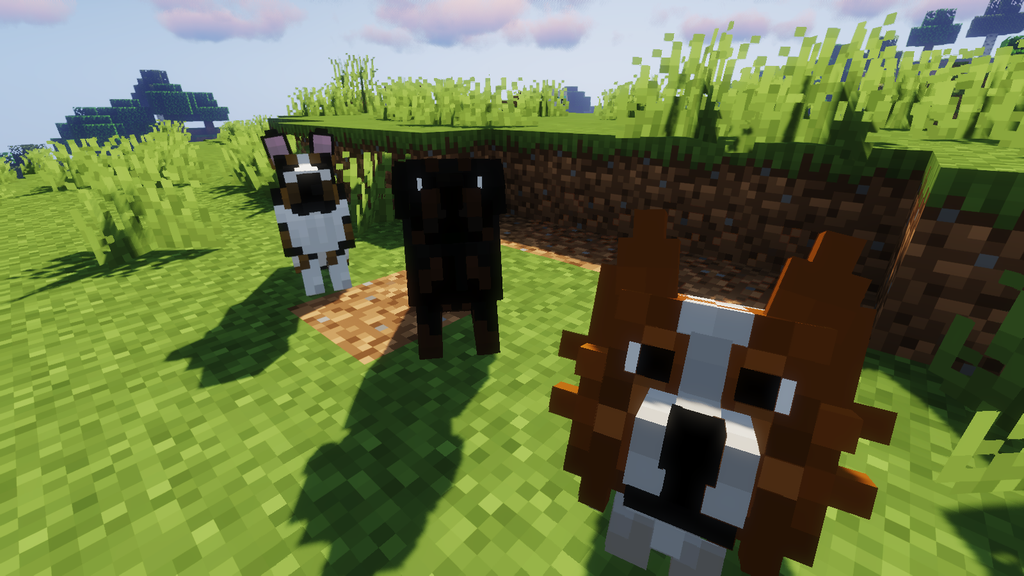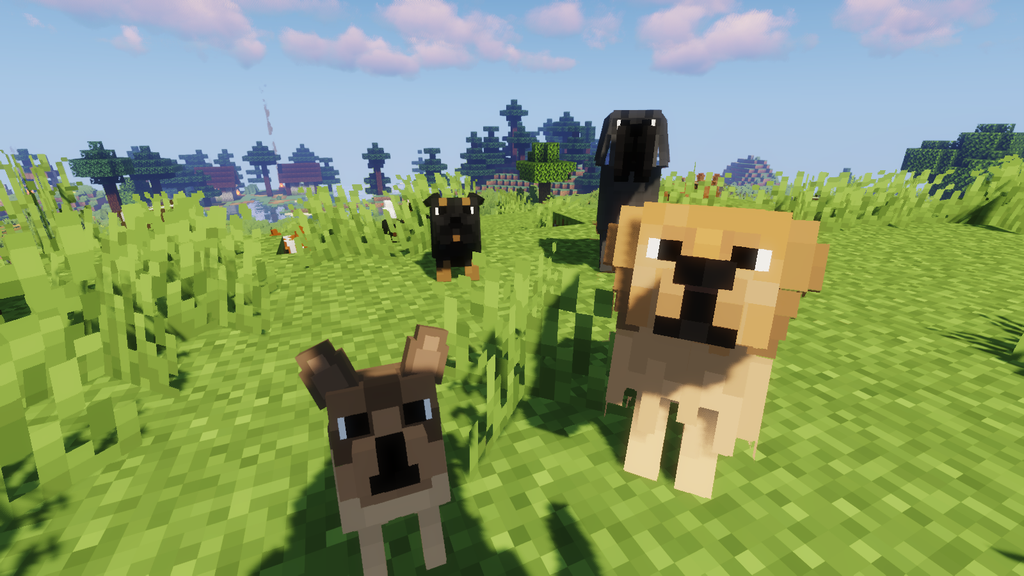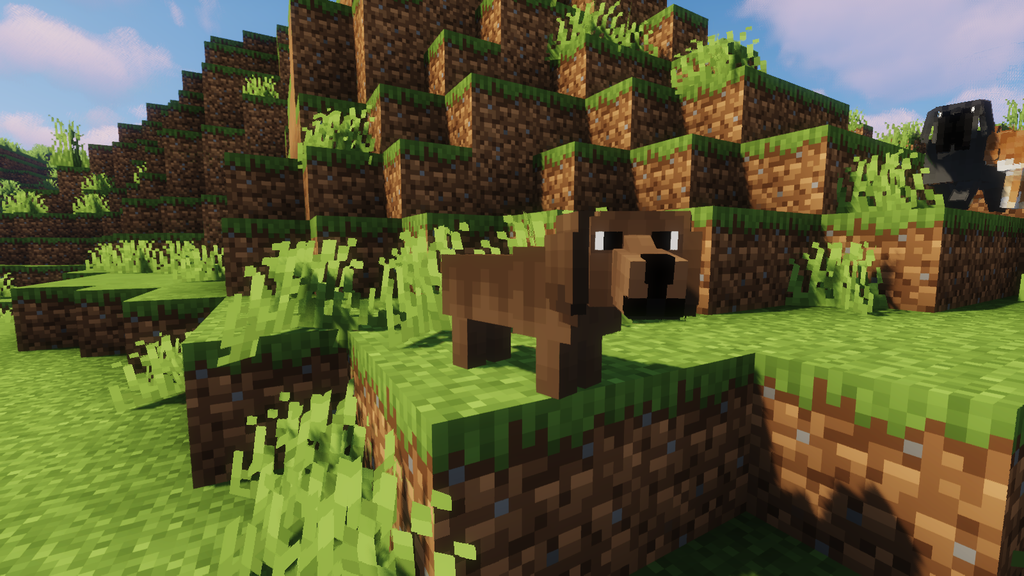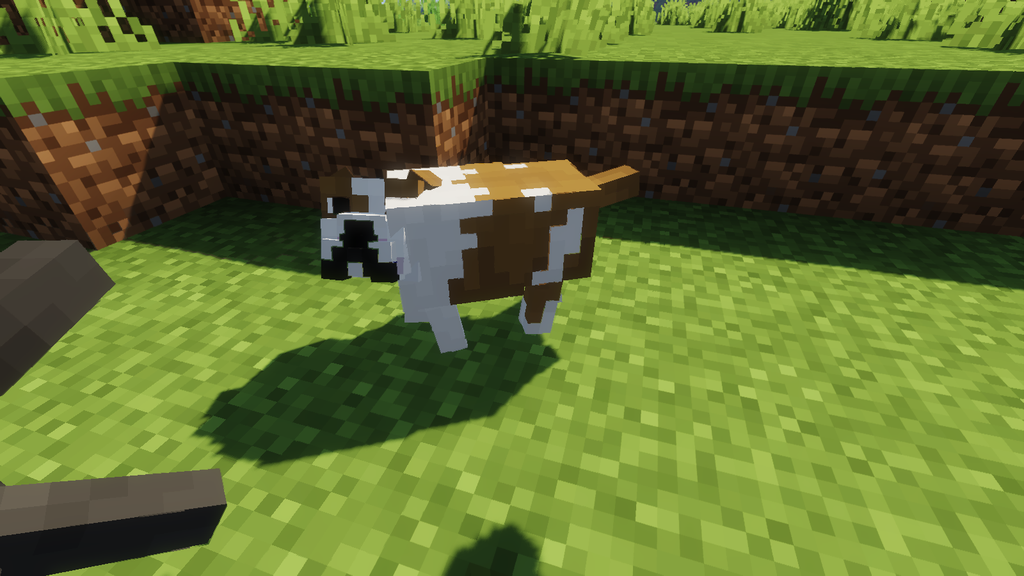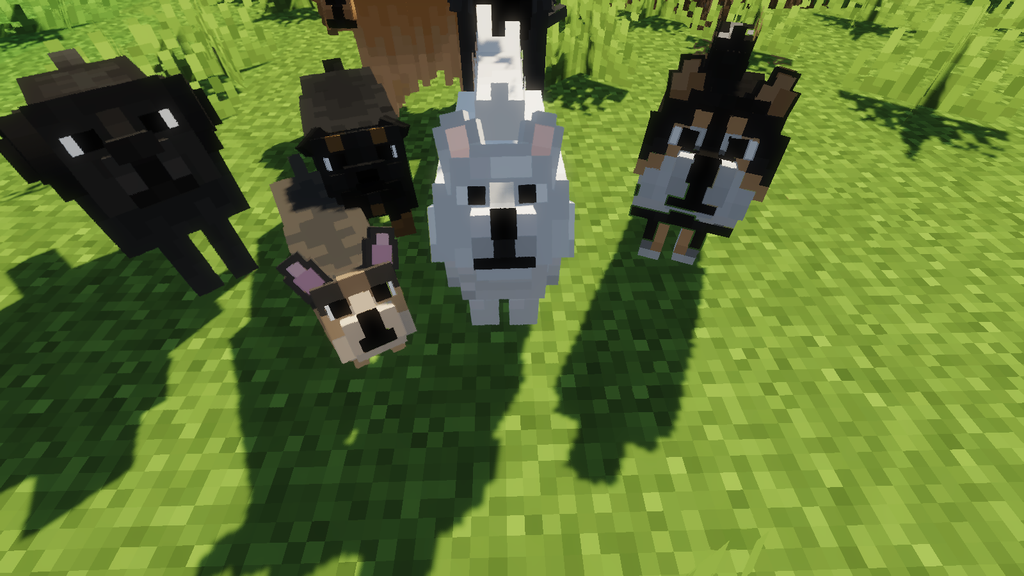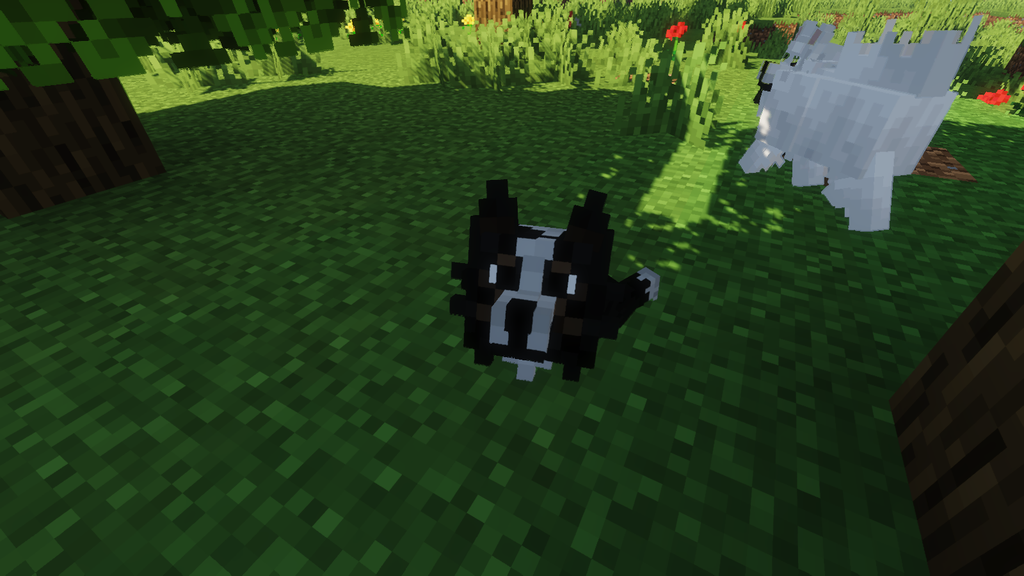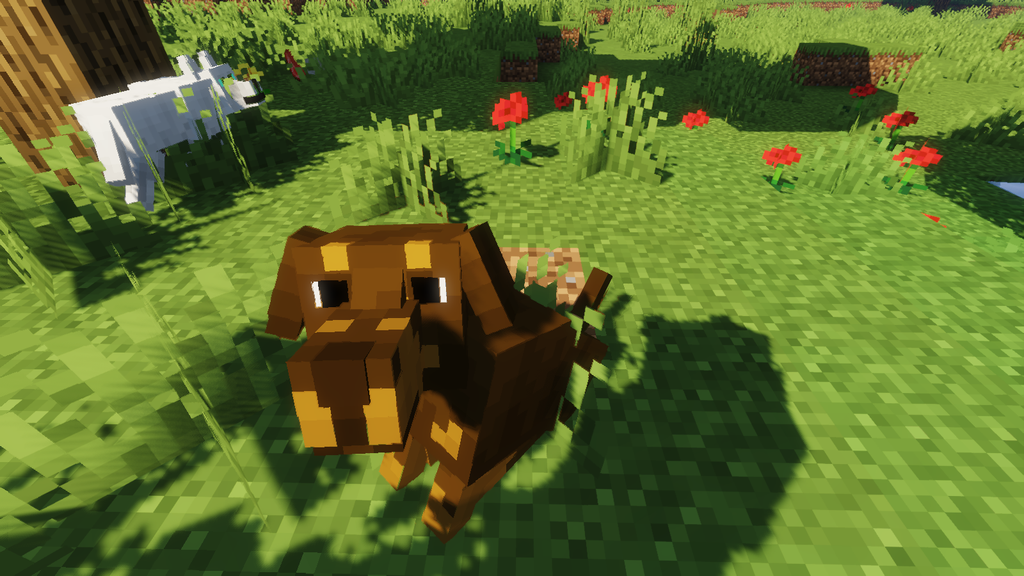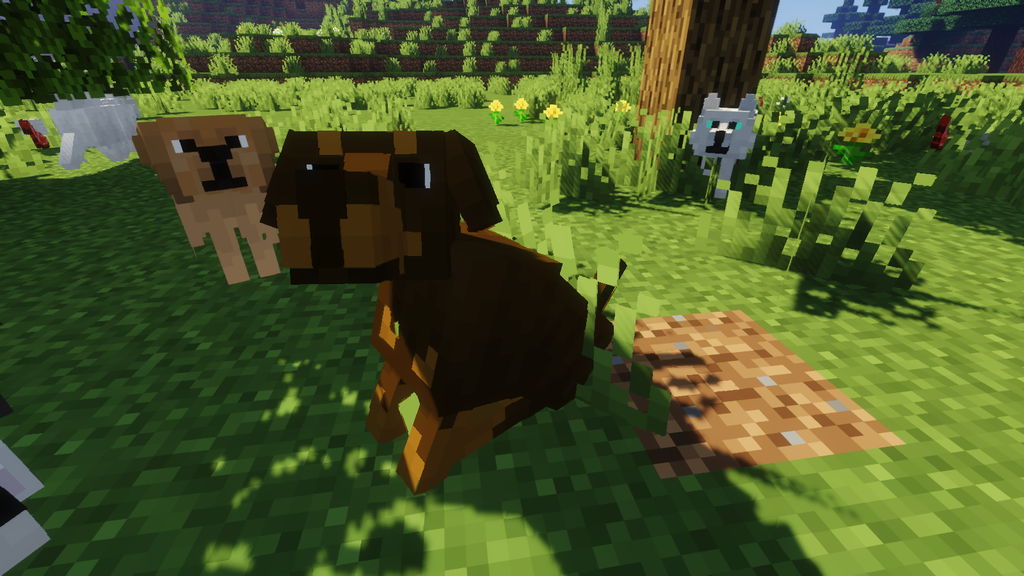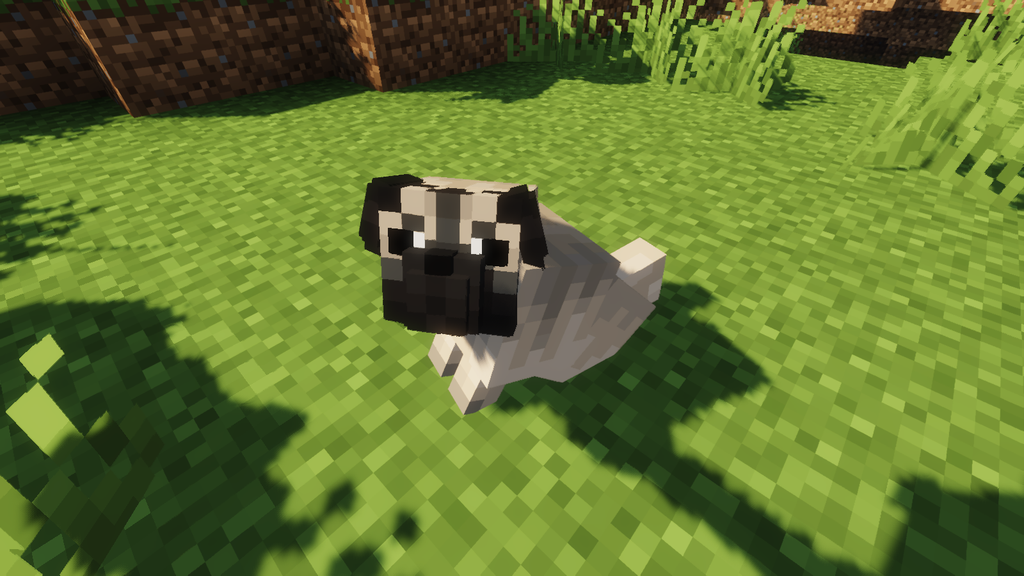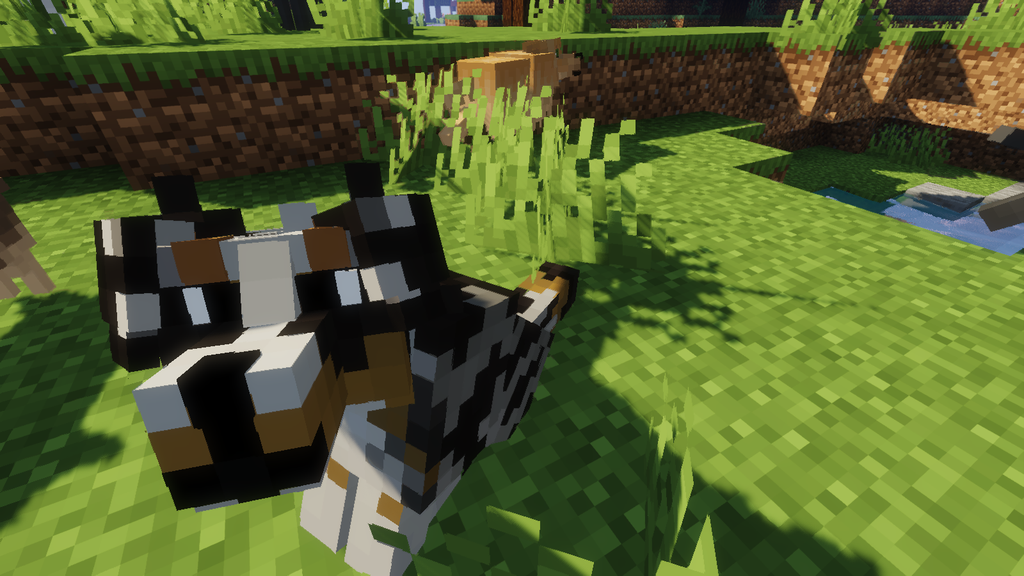 Requires:
How to install:
Better Dogs Resource Pack (1.20.2, 1.19.4) Download Links
Older versions:
For Minecraft 1.18.2
For Minecraft 1.19.2, 1.19.1, 1.19
For Minecraft All versions from 1.8.9 to 1.19.4
For Minecraft All versions from 1.8.9 to 1.20.2, 1.19.4
Tags: