Challenge Dream Map (1.19, 1.18) – MCPE/Bedrock Parkour Gauntlet
910
views ❘
August 29, 2022
❘
Have you ever seen the recently trending videos about doing skilled stunts to challenge the Minecraft YouTuber, Dream? Challenge Dream Map (1.19, 1.18) lets you flex your skills to also challenge Dream in a game of parkour, aim, crafting, and more.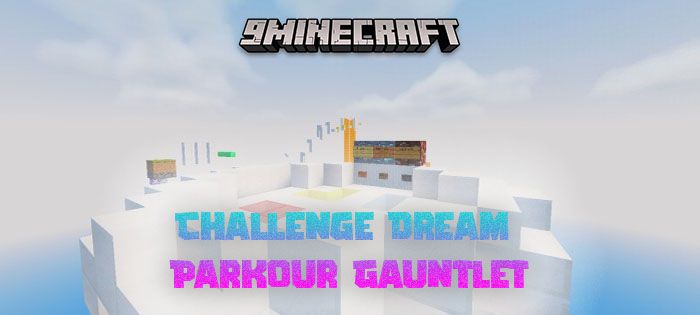 Features:
Opening the map, you will be inside the small lobby encased in barriers with three options to choose from. You can choose easy mode, medium mode or hard mode to play. Each of these modes has its unique set of courses that gets hard but not too hard if you practice it enough.
There is now an option for players to return to the lobby if they'd like to try something else that isn't as difficult. New sound effects have also been added once teleporting into a level and finishing it.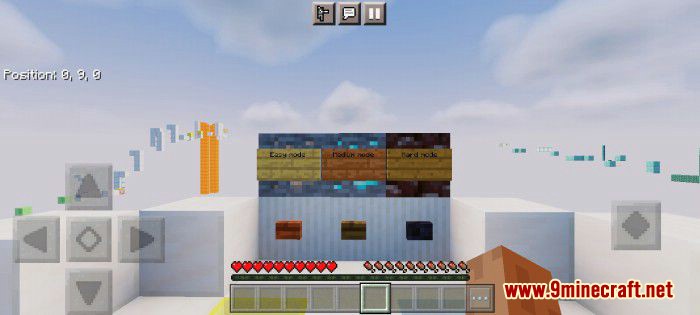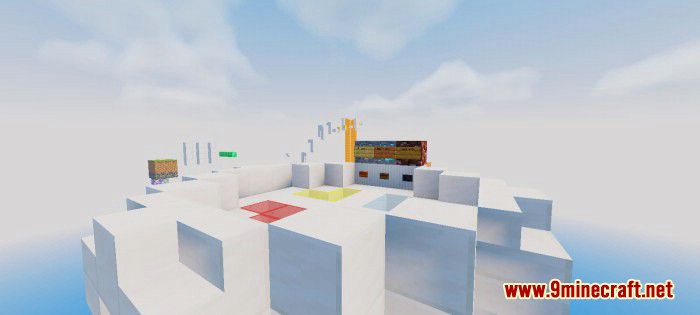 EASY MODE
Easy mode puts you in the left corner of the map, setting your spawn point until you finish the course. You need to do minor wall jumping, slime block parkour, airborne dodging, and some normal jumps between lava to get to the finish line and push the button.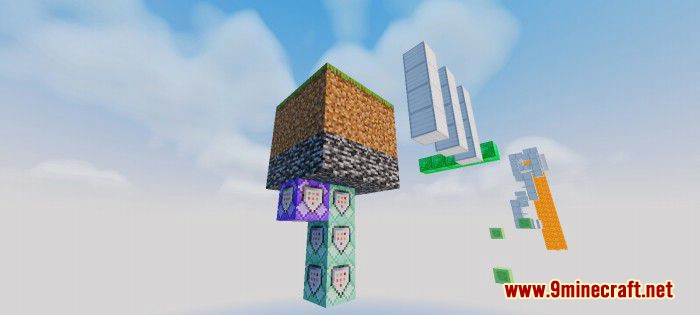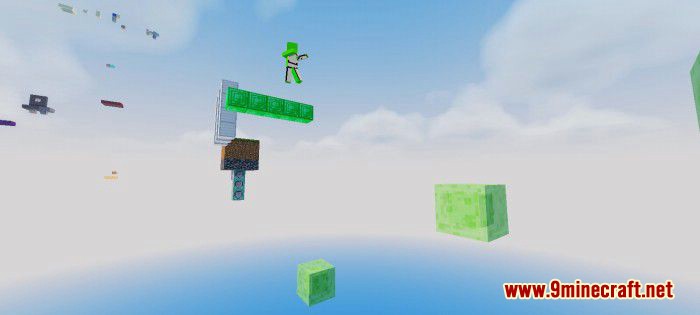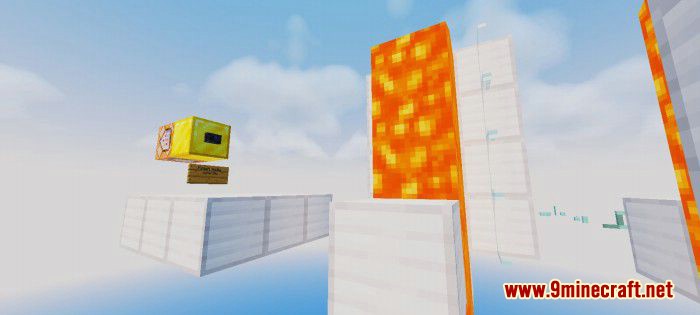 NORMAL MODE
For medium mode, you get a change of scenery on the right side of the map, the all jumps now get a little harder and you have to smoothly go through four entrances of the glass pane section. Then you jump through a few normal jumps with fence Neos to get you to the sea lantern section where you get launched high and try to grab a water bucket mid-air to save yourself.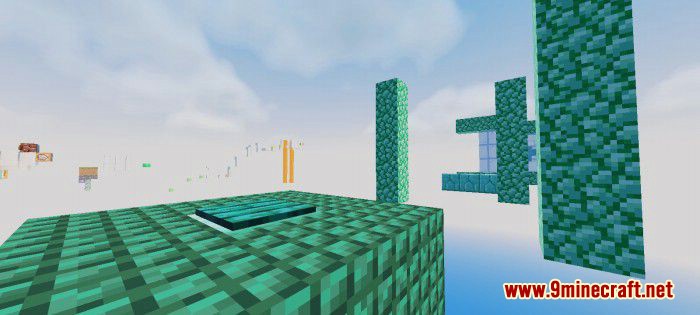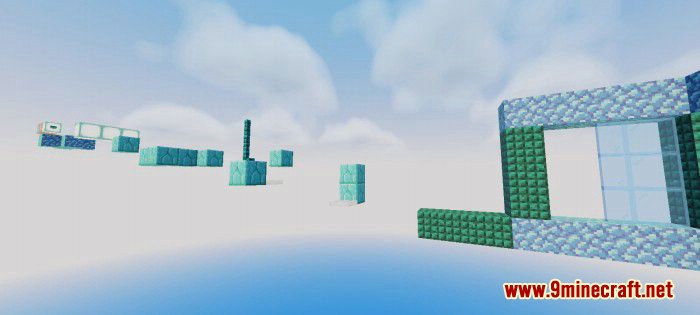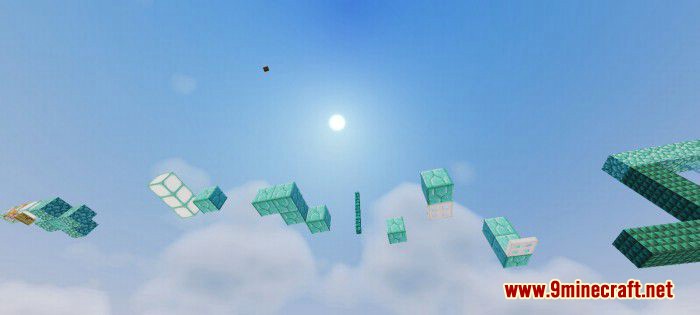 HARD MODE
And now for the most difficult mode, you start off at the very bottom and all the way to the top. You'd need to do a circle of wall jumps with consecutive neo jumps that lead you to the ladder course. After that, you will be on the varying obsidian platform which will give you a special snowball that lets you ride it, make sure to throw it at the target above you. Then you use a trident to get more height, shoot an arrow on a target block, craft a slime block midair, land the clutch and press a button midair to receive a water bucket and make it to the finish line. There are various command blocks and barriers in each section to assure players do not cheat and exploit.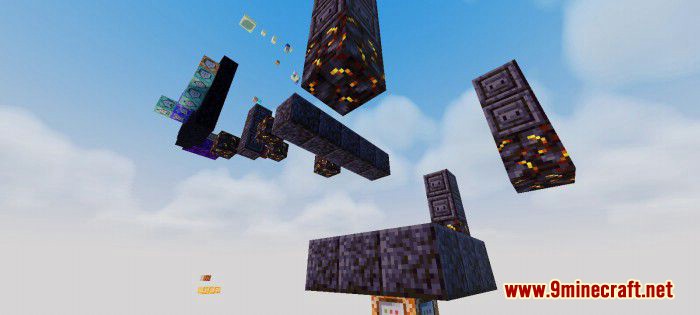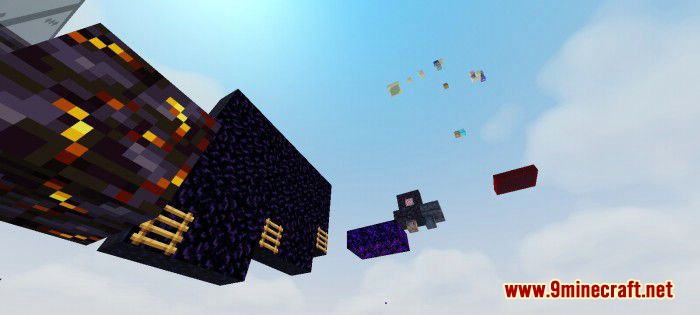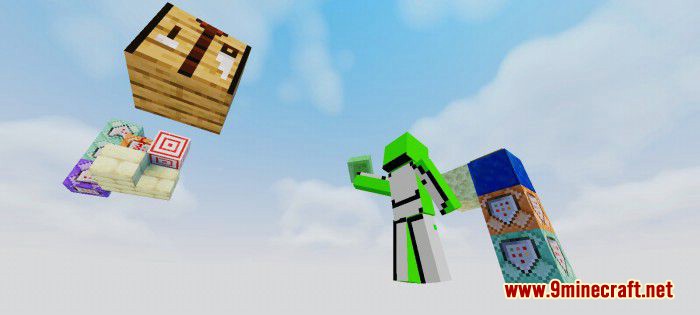 How to install:
How To Install Mod / Addon on Minecraft PE
How To Install Texture Packs on Minecraft PE
How To Install Map on Minecraft PE
Challenge Dream Map (1.19, 1.18) Download Links
For Minecraft PE/Bedrock 1.19, 1.18
mcworld: Download from Server 1
Tags: