Create Addon (1.19) – MCPE/Bedrock Mod
20,972
views ❘
January 7, 2023
❘
Create Addon (1.19) adds blocks, items, and systems ported from the java edition Create Mod. Create addon provides a range of tools and blocks for building, decorating, and automating aesthetics. The mod's tech elements are designed to give players as much creative freedom as possible. With Create, the game doesn't rely on a lot of user interfaces – it encourages you to create contraptions made up of animated components that can be arranged in various ways. The mod includes in-game documentation called 'Ponder' that will guide you through all of the added mechanics and gadgets.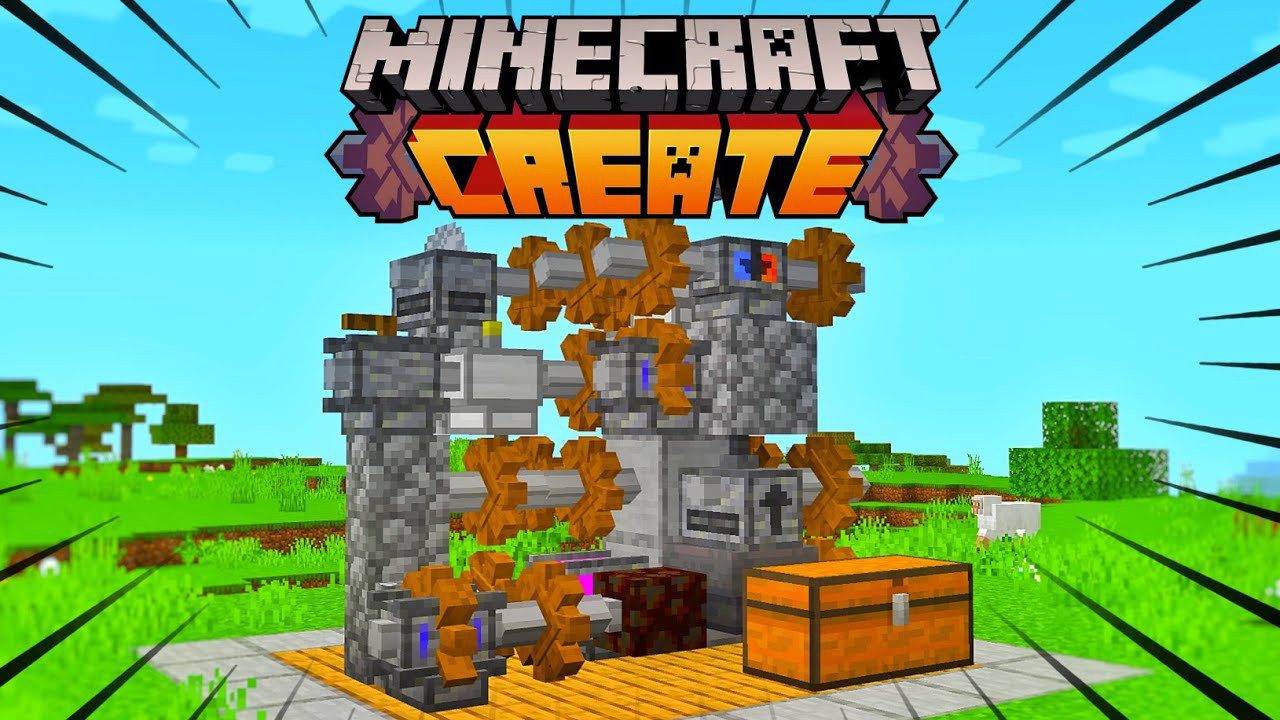 Features:
Hand Crank:
Normal click = rotate right
Crouch click = rotate left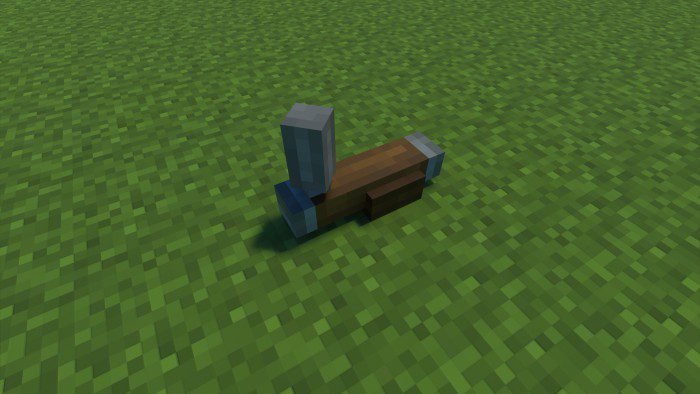 Shaft:
Used to transmit spin to other blocks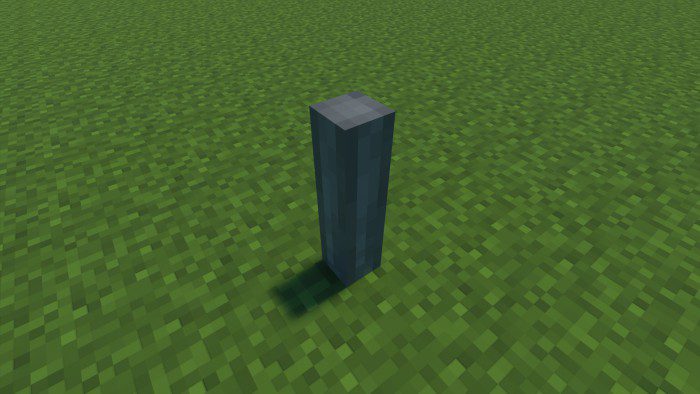 Gearbox:
Used to transmit spin to different positions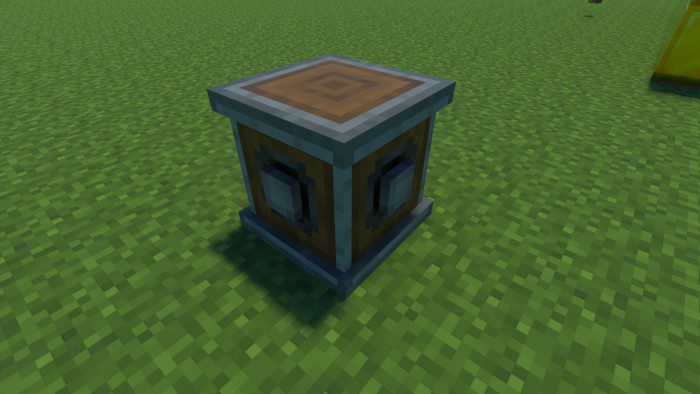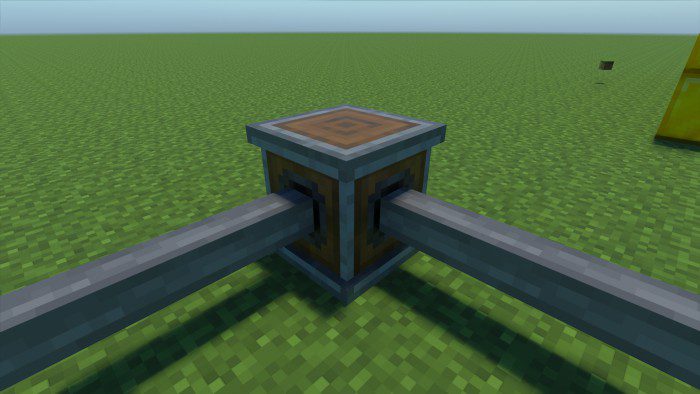 Cogwheel:
It works like an axle, and can also transmit lateral rotation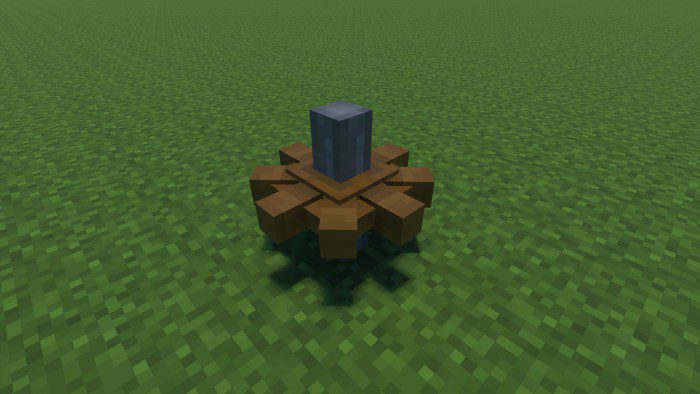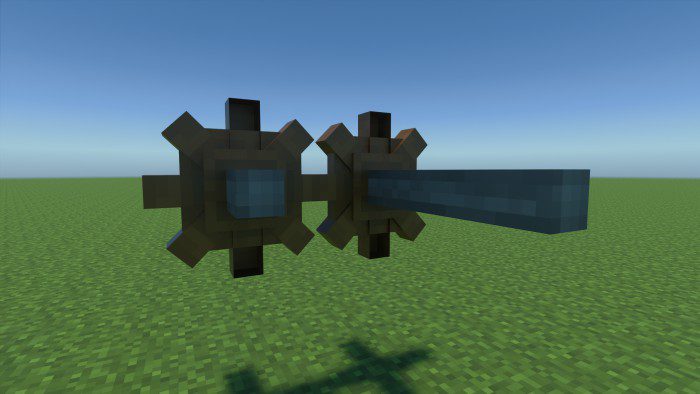 Mechanical Belt:
Used to transmit spin and transport entities.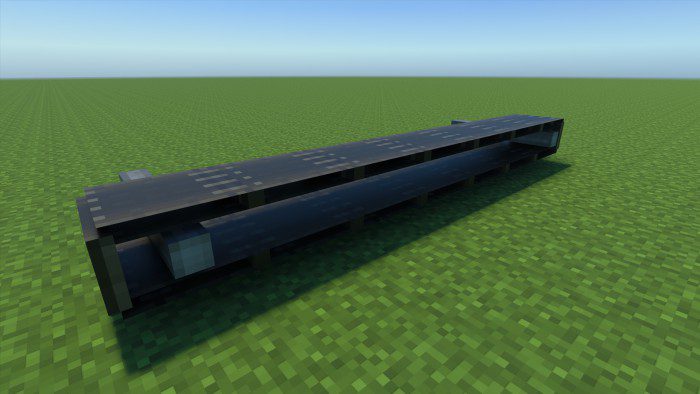 Gearshift:
Used to reverse rotation of "Mechanical Piston" and "Mechanical Belt".Active when Redstone Block is on top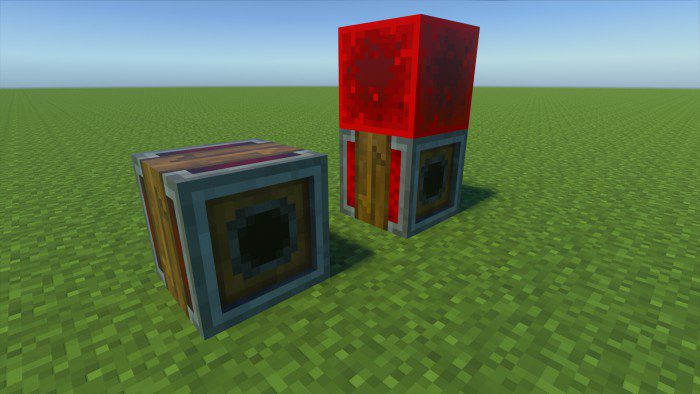 Mechanical Mixer & Basin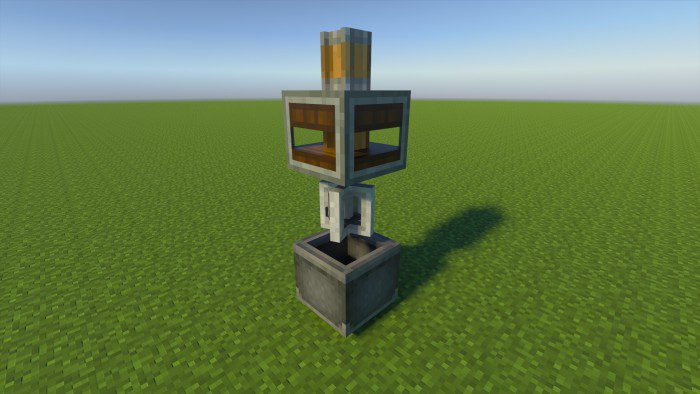 Mechanical Press & Depot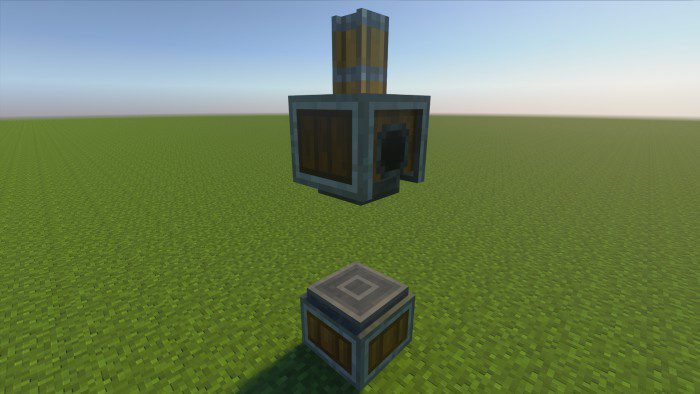 Mechanical Saw & Mechanical Drill
Mechanical Drill = Breaks all types of blocks except rock and obsidian
Mechanical Saw = Destroys entire trees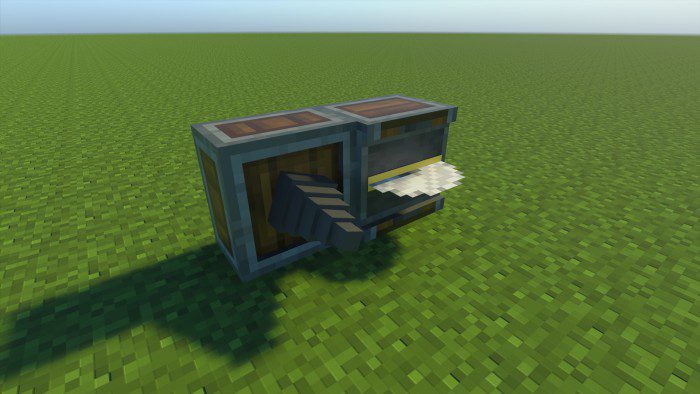 Redstone Link:
Set the frequency (dye) and use.
Transmitter only receives a signal from redstone wire
Receiver only sends a redstone signal to the redstone repeater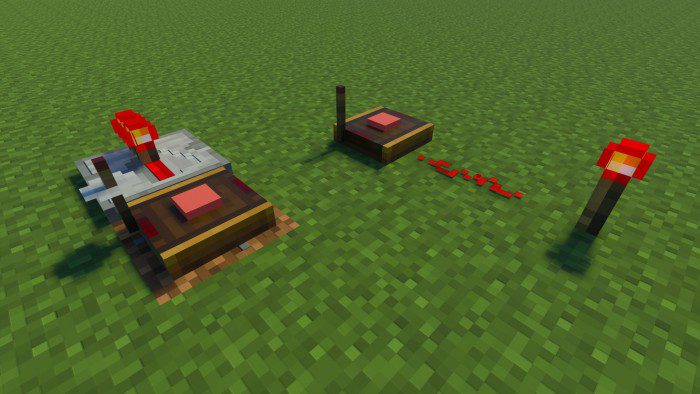 Water Wheel:
It works when there's water under it. used to generate turning force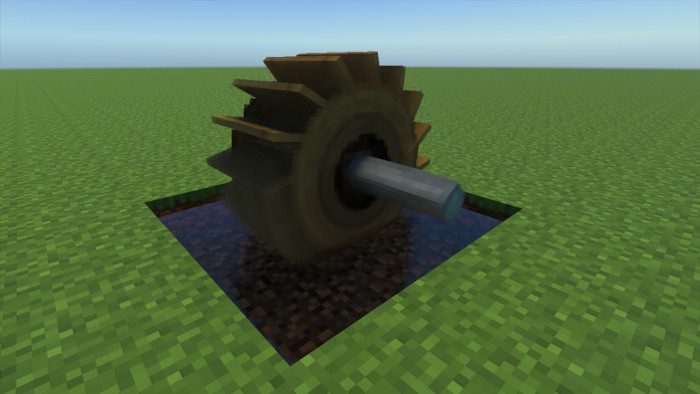 Furnace Generator:
The most powerful generation of turning force. Use coal as fuel.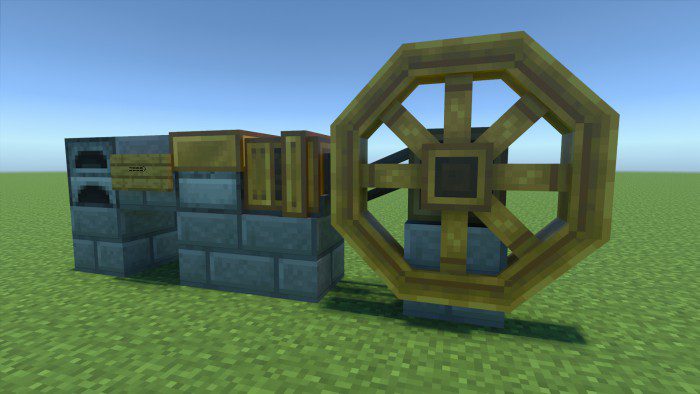 Mechanical Piston: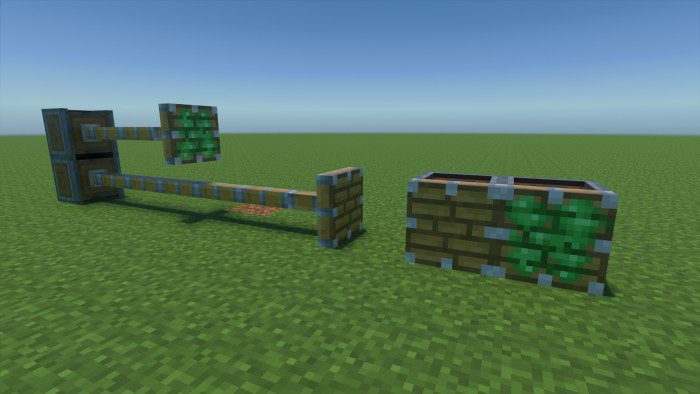 Chute:
A hopper that drops items from the chest.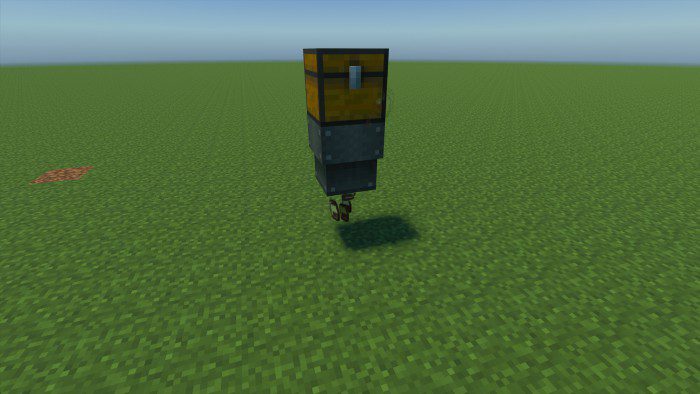 Pulse Adjustable Repeater:
A redstone repeater with more timing options
Seats: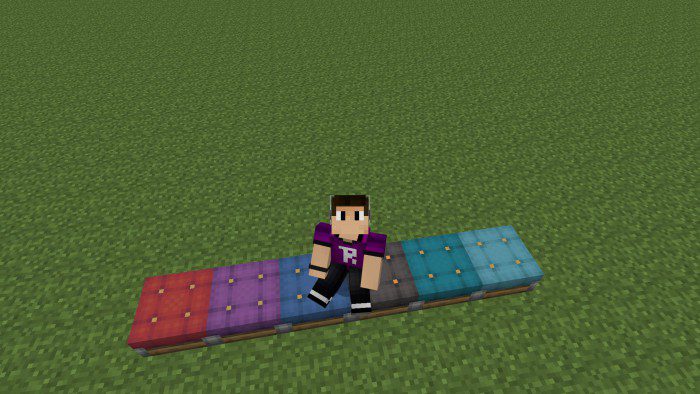 Installation Note:
Activate Experiments.
Version 1.19.10+.
Gamemode Survival is Recommended.
How to install:
How To Install Mod / Addon on Minecraft PE
How To Install Texture Packs on Minecraft PE
How To Install Map on Minecraft PE
Create Addon (1.19) Download Links
For Java Edition
For Minecraft PE/Bedrock 1.19
mcaddon: Download from server 1 – Download from server 2
Click to rate this post!
[Total:

121

Average:

3.6

]
Tags: