Custom 3D Trident Texture Pack (1.19, 1.18) for MCPE/Bedrock Edition
166
views ❘
2 weeks ago
❘
Custom 3D Trident Texture Pack (1.19, 1.18) adds new 3D textures for Minecraft tridents, with up to 25 different models to choose from. Each with their own custom sounds. If you've always wanted more throwable weapons apart from the trident, and here it is, we have more variations for the trident.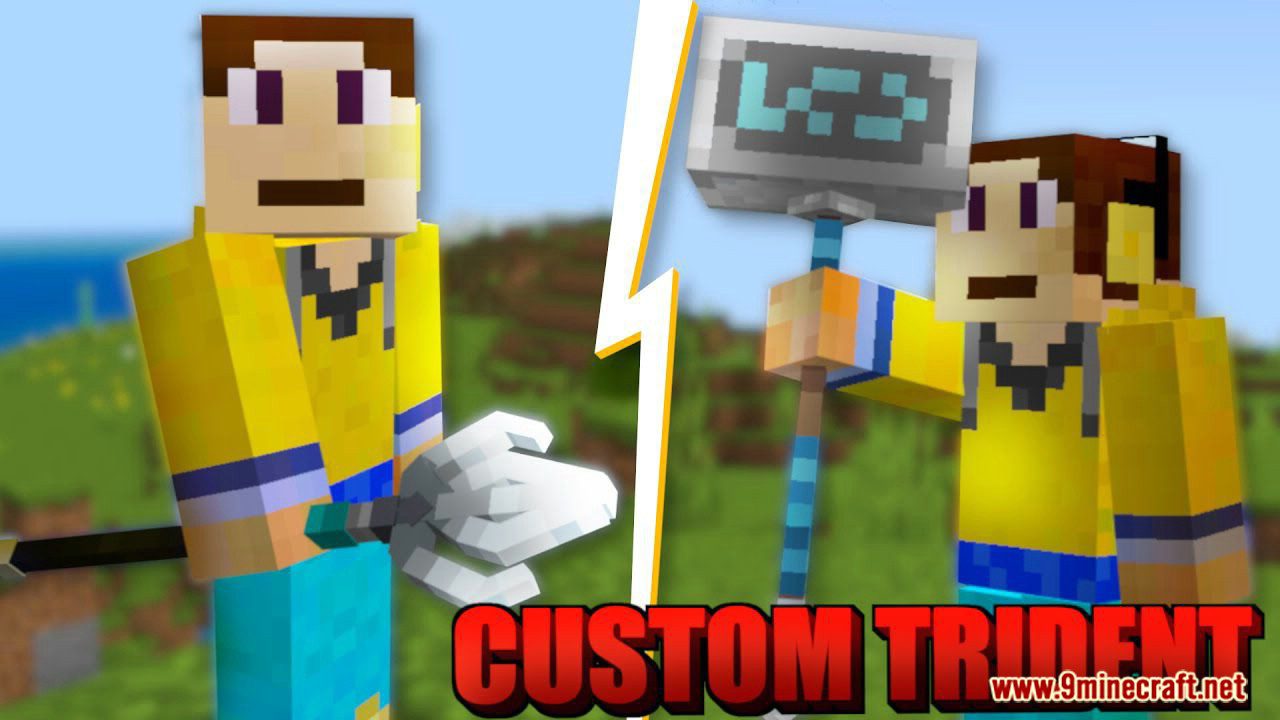 Features: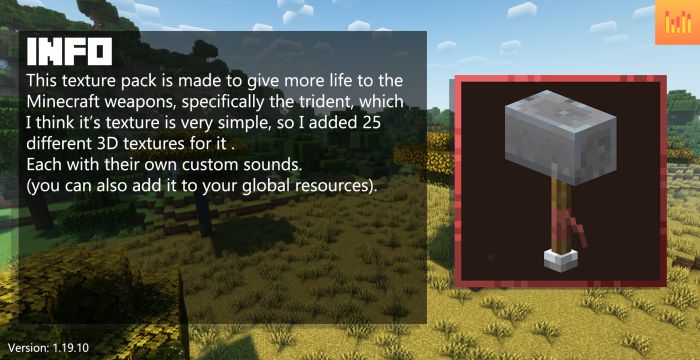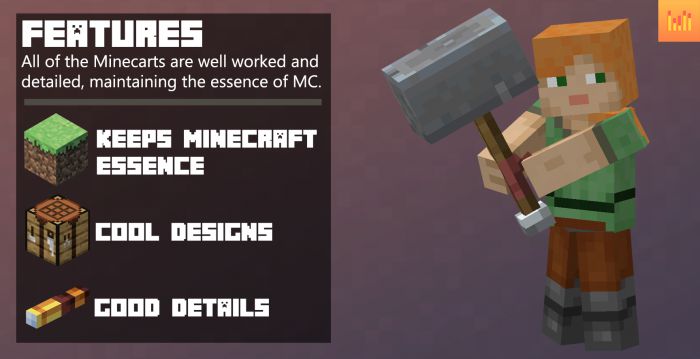 All of the Minecarts are well worked and detailed, maintaining the essence of MC.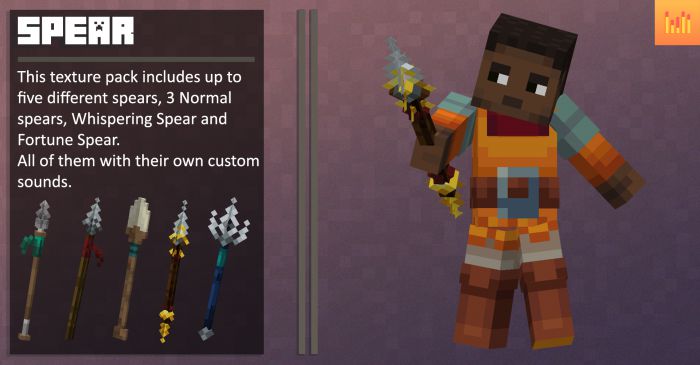 Spear: This texture pack includes up to five different spears, 3 Normal spears, Whispering Spear and Fortune Spear. All of them with their own custom sounds.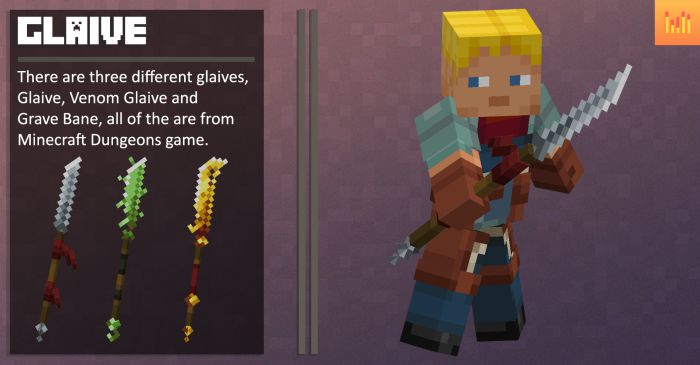 Glaive: There are three different glaives, Glaive, Venom Glaive and Grave Bane, all of them are from Minecraft Dungeons game.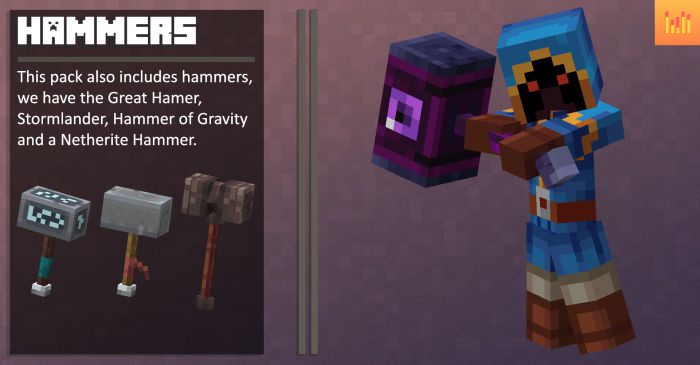 Hammer: This pack also includes hammers, we have the Great Hammer, Stormlander, Hammer of Gravity, and a Netherite Hammer.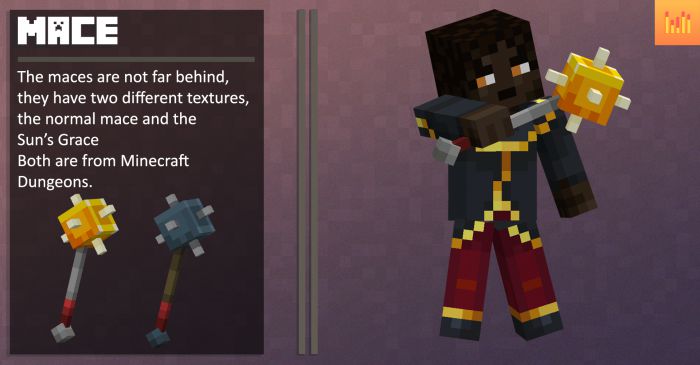 Mace: The maces are not far behind, they have two different textures, the normal mace and the Sun's Grace. Both are from Minecraft Dungeons.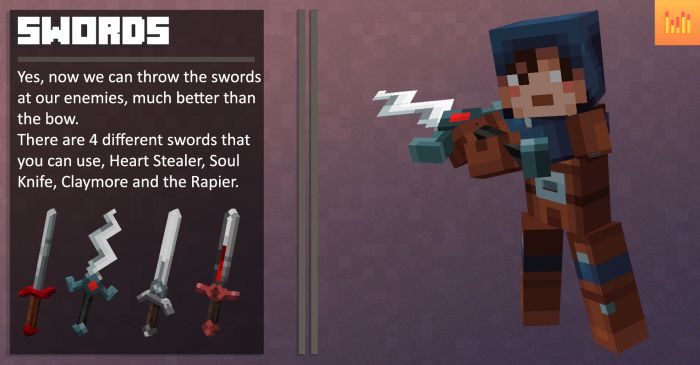 Swords: Yes, now we can throw the swords at our enemies, much better than the bow. There are 4 different swords that you can use: Hear Stealer, Soul Knife, Claymore and the Rapier.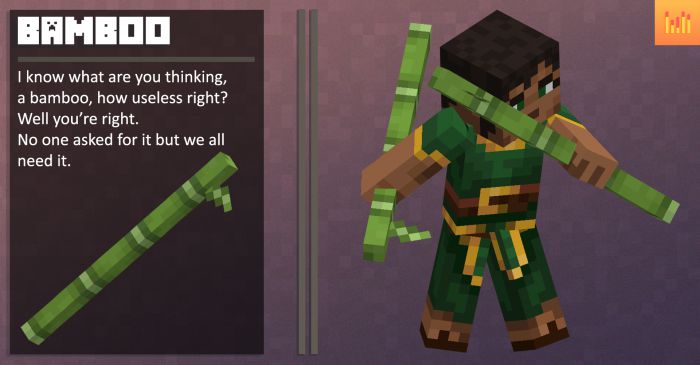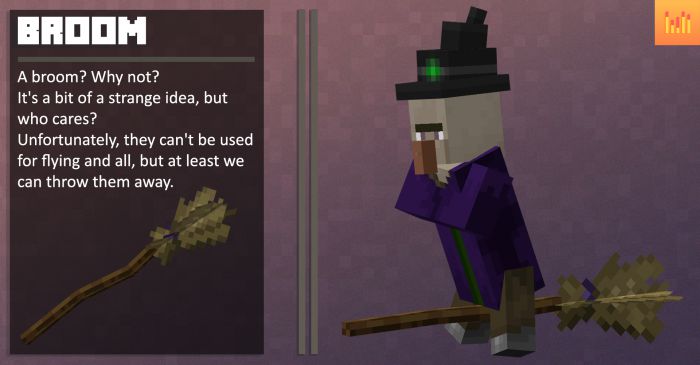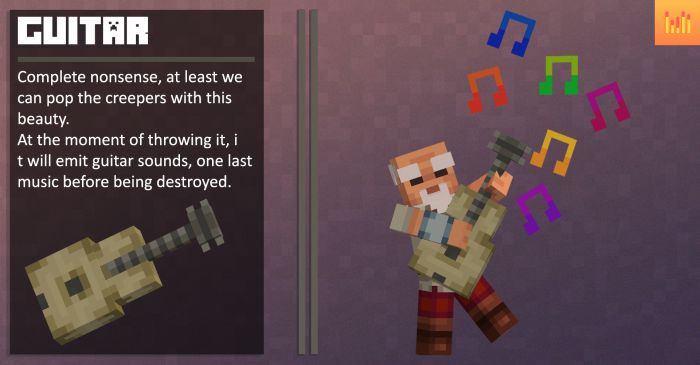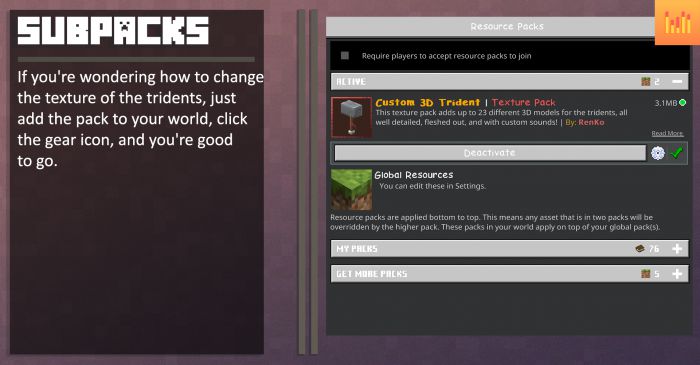 Screenshots: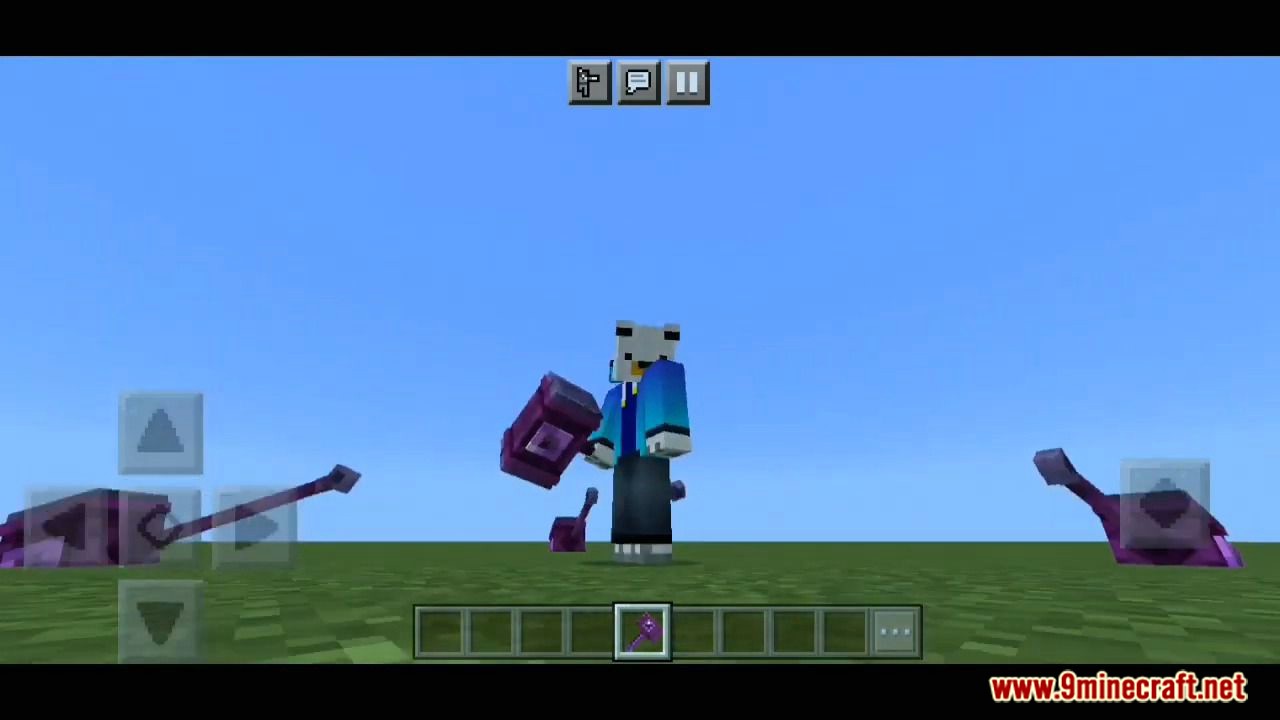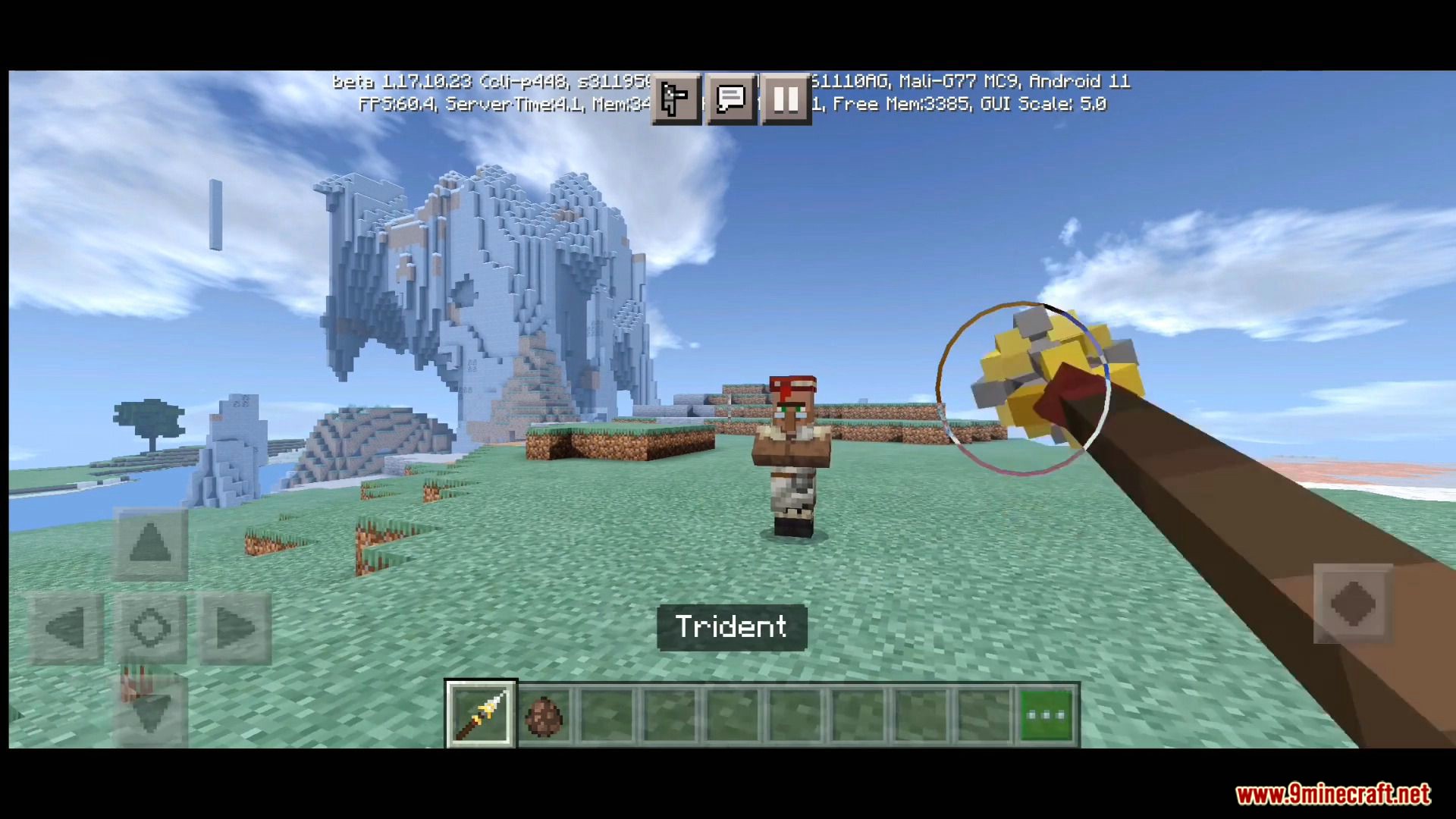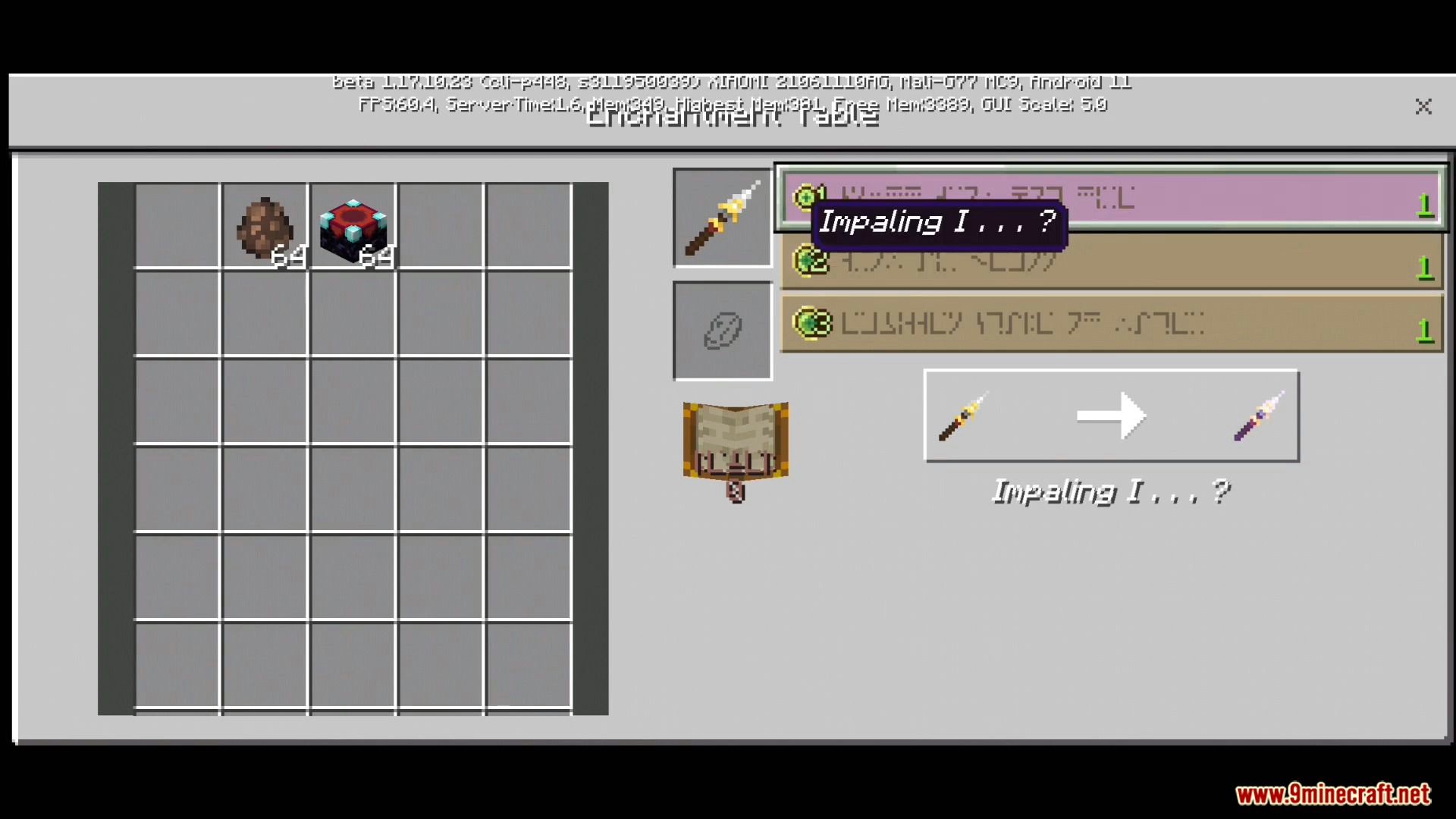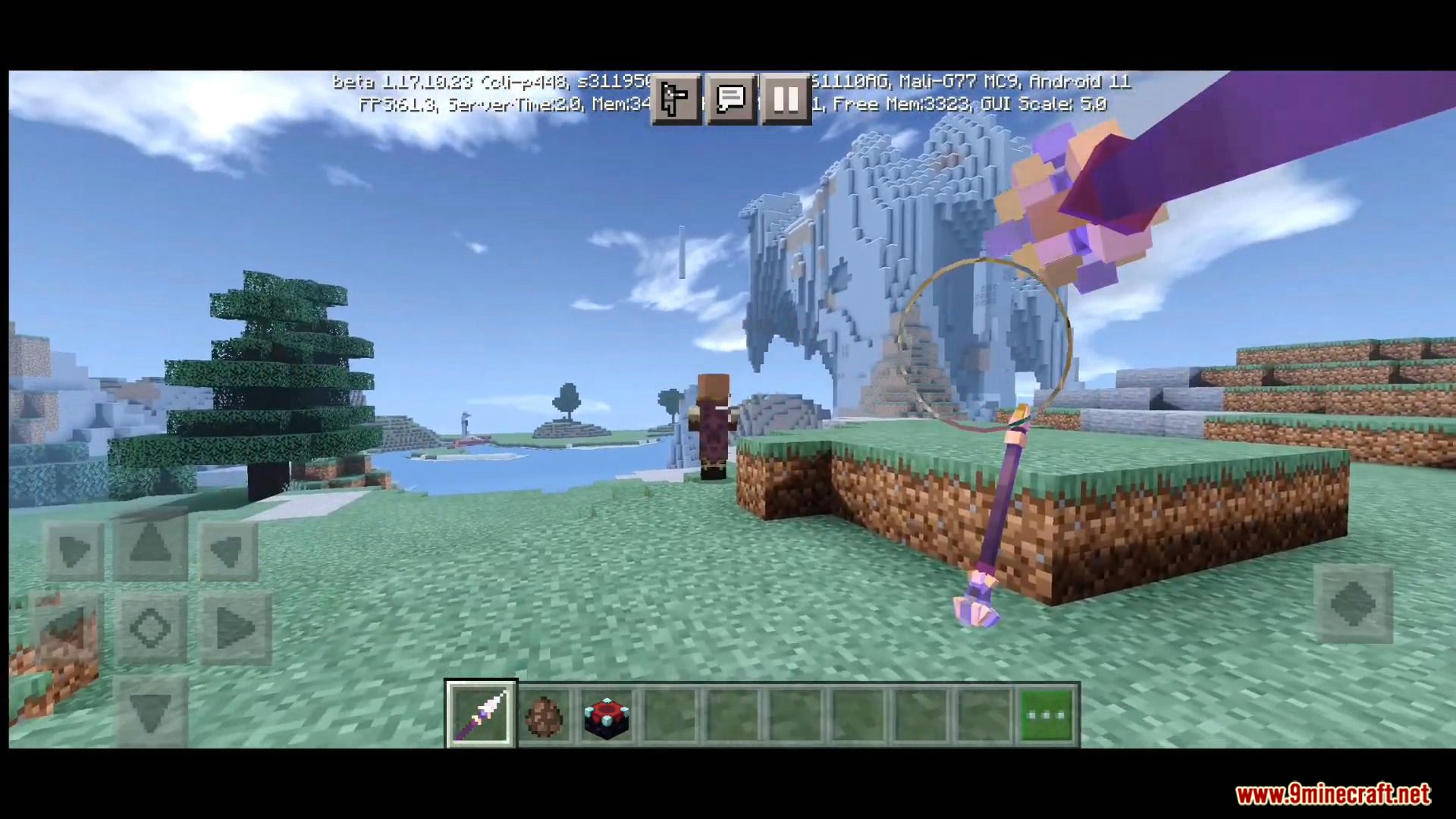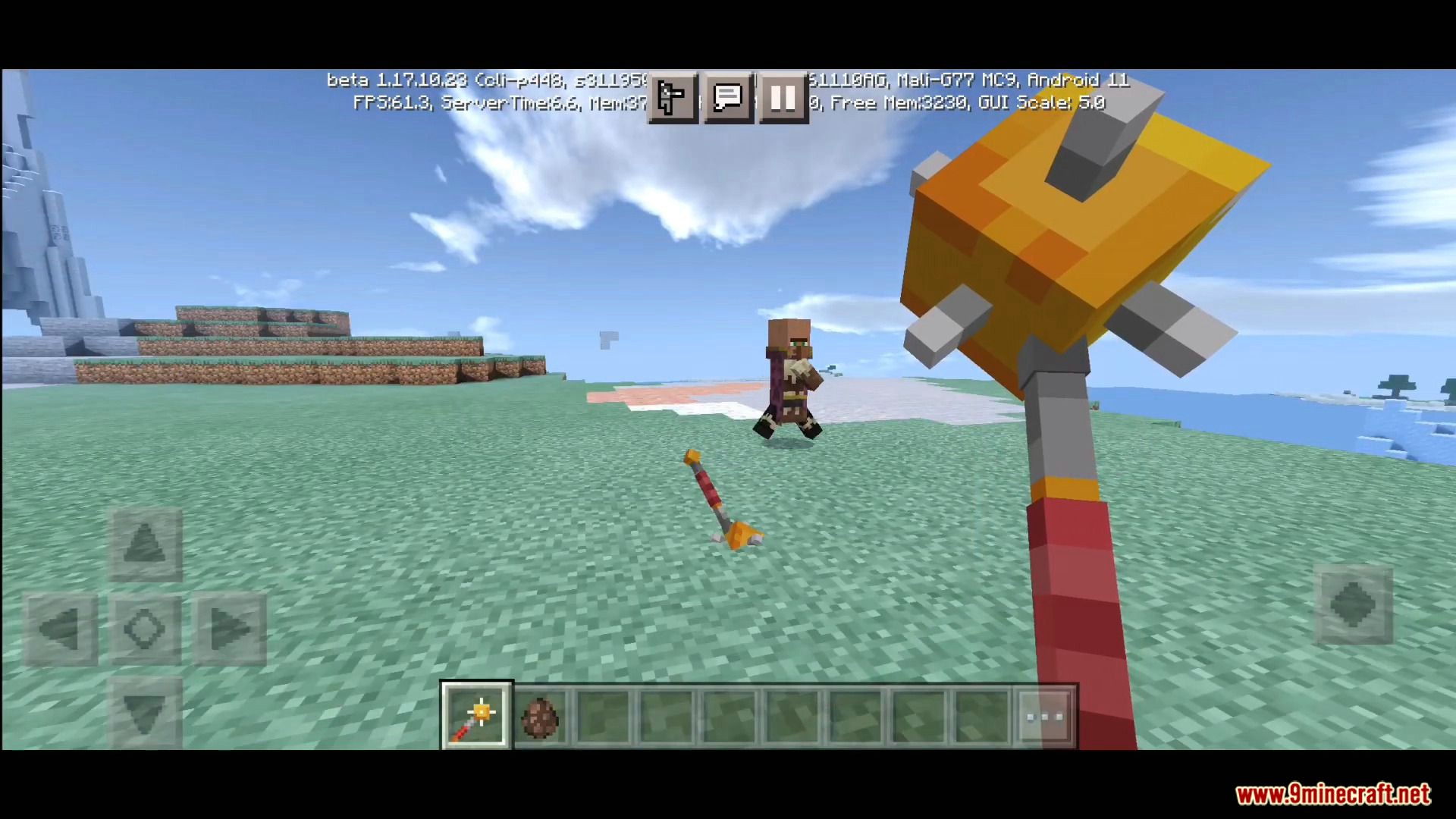 Installation Notes:
This pack does not cause lag, so don't worry about that.
This is a texture pack, not an add-on or mod, so you can use it on server, realms or survival worlds without any problem.
How to install:
Install the texture pack.
Go to "downloads" folder and find the pack you install.
Double click "Items Reimagined.mcpack" file.
Custom 3D Trident Texture Pack (1.19, 1.18) Download Links
For MCPE/Bedrock Edition 1.19, 1.18
Tags: