Definitive Tree Capitator Addon (1.19) – Chop Down Tree
951
views ❘
June 22, 2022
❘
Tired of chopping trees so slowly? Well, look no further, Definitive Tree Capitator Addon (1.19) will allow you to remove an entire tree by chopping just one block, it is compatible with any addon since it does not use player.json, but rather it uses gametest and it will also make any custom axe from another addon work with the function of tree capitator granted by this addon, functional for Minecraft Bedrock 1.19 onwards.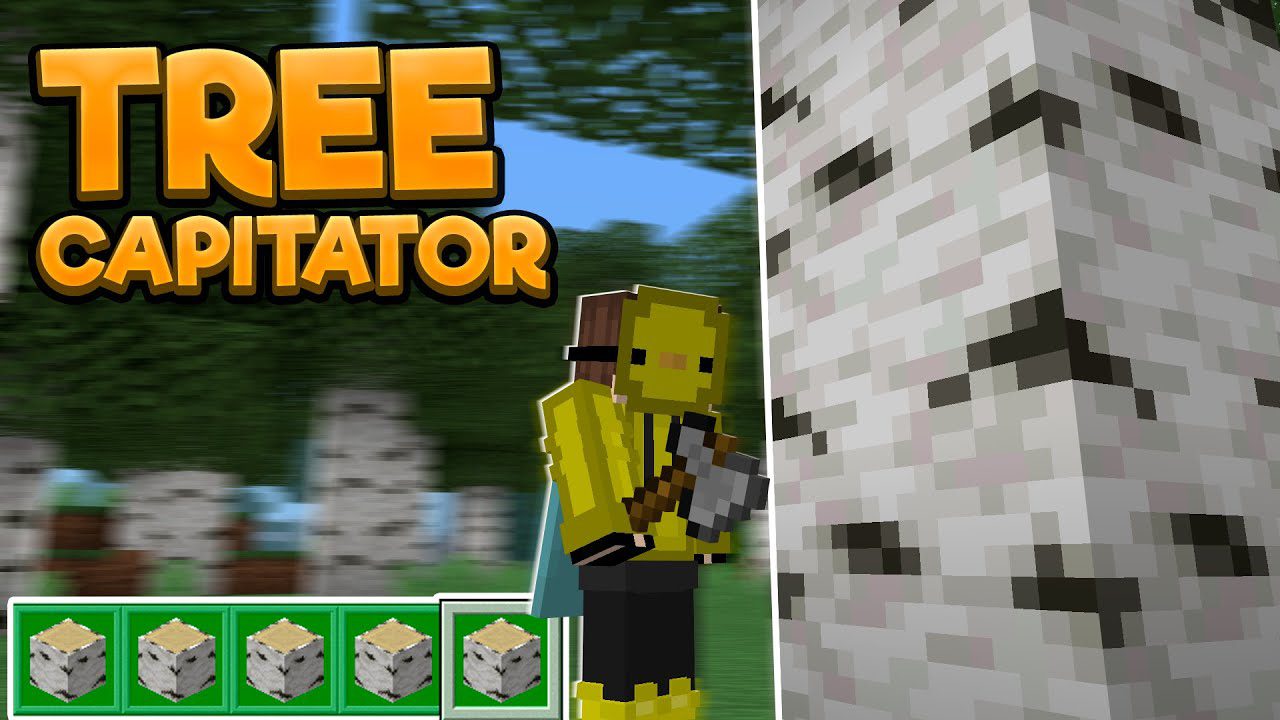 Features:
This addon is divided into 2 game options for people who want to configure it to their liking.
Vanilla Only: this setting allows only vanilla axes to have the tree capitator ability, if you enable this custom axes from other addons will not have the tree capitator ability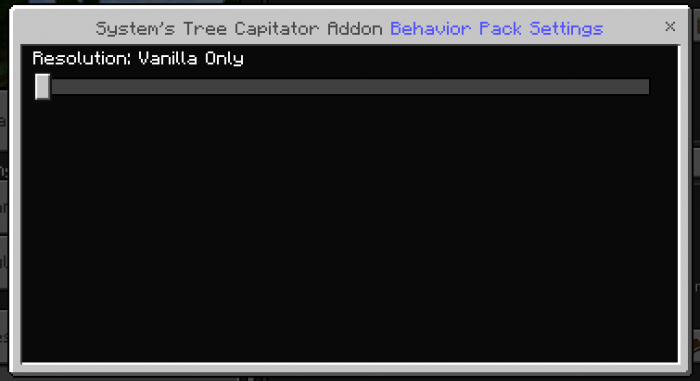 New Function:
In lastest version, it adds the ability to also break the leaves when cutting down a tree, for greater efficiency when cutting trees since it is usually annoying that it remains floating.
Old Function: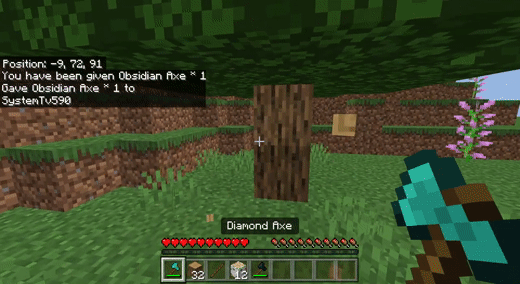 And you can try this with custom axes with any custom ax of any addon, it will very possibly be able to chop the entire tree at once. Apart from this function it also adds this other, it is activated when you crouch and interact with the wood and the following will happen. This applies to both custom axes and vanilla axes.
Alse Custom Axe Config:
To use this addon to work with other addons and custom axes and make it work correctly follow the steps below.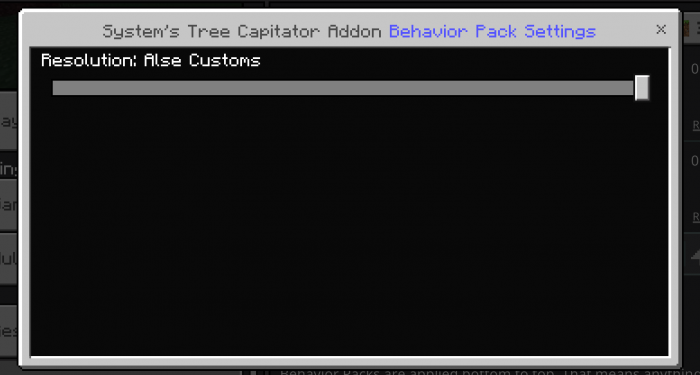 The first thing is to activate this function in the addon so that the axes of other addons can access the operation of the addon.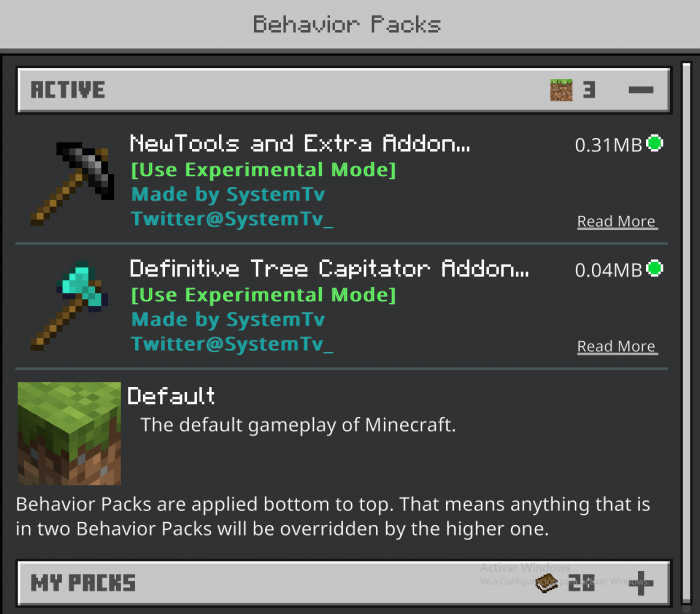 Then activate the addon you want to use together with the tree capitator, put it first in case the other addon uses the player.json and also activate all the experimental games for the correct functioning of the addon.
Compatibility:
You can use it with almost any addon that contains a custom axe, this does not ensure that it works with all custom axes, another thing is that this addon DOES NOT USE PLAYER.JSON so it will be compatible with almost any addon and you can easily put it last if you want.
Definitive Tree Capitator Addon (1.19) Download Links
For MCPE 1.19
Behavior: Download from server 1 – Download from server 2

Resource: Download from server 1 – Download from server 2
Tags: