Dinnerbone Boss Command Block
7,813
views ❘
July 19, 2015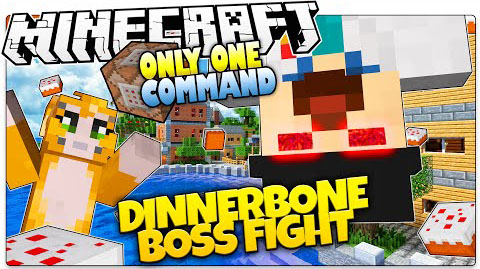 Dinnerbone Boss Fight with only one command block! Fight Dinnerbone: The founder of Bukkit, Mojang employee and endboss! This awesome minecraft boss fight has you battling one of the minecraft developers, dinnerbone. Lord Stampy Cat is in the mood for some great baked goods, and it's on Dinnerbone to code them in! Awesome minecraft commands for your minecraft 1.8 world!
Command Block Showcase:
How to install:
To add any one-command creation to your world, first give yourself a command block with /give @p minecraft:command_block.
Next, place it and paste the following command inside it.
Command:
For Minecraft 1.8
https://dl4.9minecraft.net/Command/Dinnerbone-Boss-Command-Block.txt
Tags: