Explodables Mod 1.7.10
101,815
views ❘
August 17, 2016
What is Explodables Mod?
Explodables Mod 1.7.10 adds many new Explosives to use along with the basic TNT. These are designed to be much safer, both to yourself and the blocks around where you are blasting, and much more flexible allowing you to control what is destroyed by the explosion.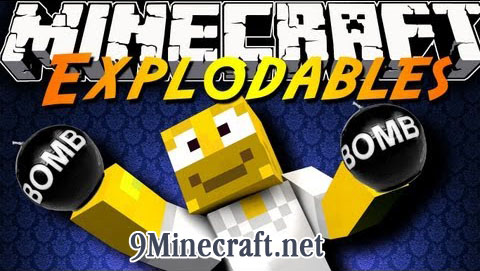 New Explosives:
Shaped Charge

This is a basic explosive slightly more powerful than TNT, but the key benefit is that you can control which direction it will explode in.

Blasting Gel

This is an explosive gel that can be applied to a suface and will blast downwards through several layers. It can also carry current like redstone allowing you to trigger large quantities simultaneously.

Spoke Bomb

This specially designed tunnelling explosive will blast through several layers in any direction and coat the inside of the tunnel with a protective iron mesh. This stops blocks such as sand from falling into your tunnel.

Claymore Mine

This powerful directional explosive will kill any living thing in the blast area without damaging blocks or other items. Very useful for defending your property from intruders.

Breaching Charge

Again this is a directional explosive, but this is designed specifically for breaching and entering enemy buildings. It can destroy doors and windows and will even blow open obsidian doors.
New Blocks:
Explosives Chest

A specially designed chest that can withstand any explosion. Perfect for storing all your precious explosives!

Reinforced Glass

Glass reinforced with obsidian to make it significantly stronger and even stop explosions.

Reinforced Glass Pane

Same as Reinforced glass but thinner.

Obsidian Door

A simple door but with the benefits of being made out of obsidian.
Other New Items (Materials):
Plastic Explosive

Used to make Shaped Charges and Spoke Bombs.

Gelatine

Used to make Blasting Gel.

Molten Iron

Used to make Spoke Bombs.

Scrap Iron

Obtained from tunnel reinforcing mesh, can be melted back into Molten Iron.
Explodables Mod Screenshots: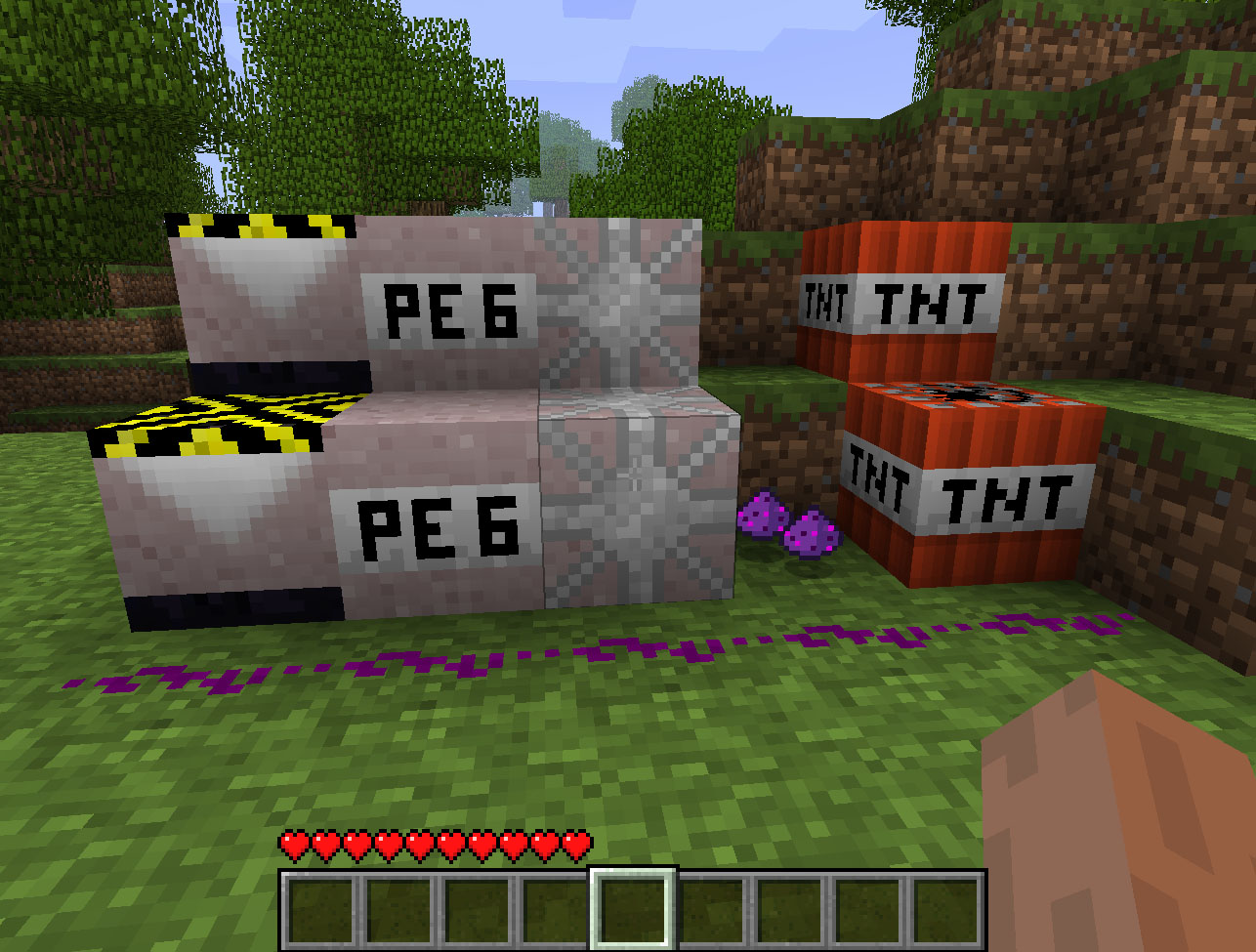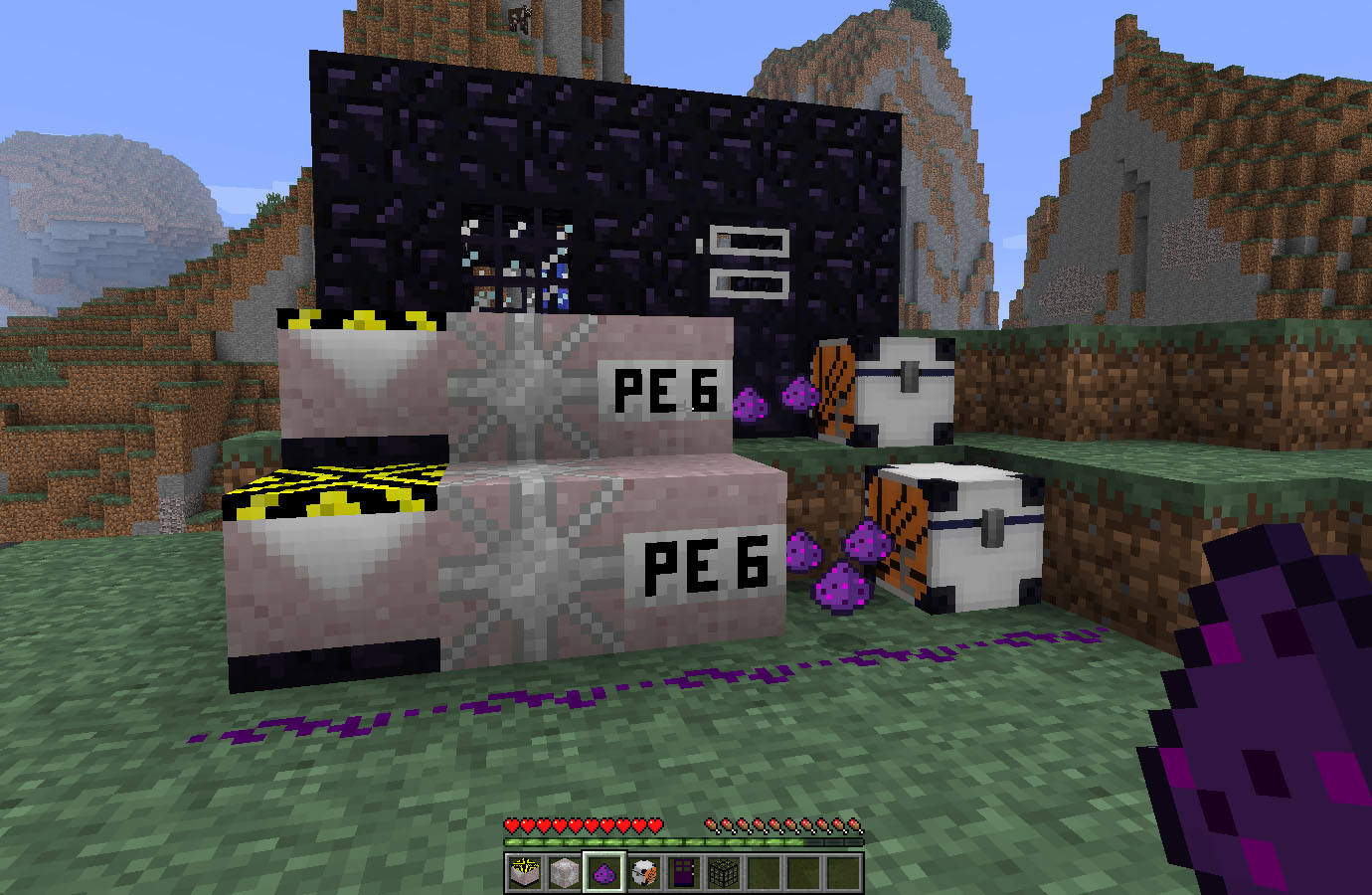 Explodables Mod Video:
Explodables Mod Recipes:
How to install Explodables Mod 1.7.10

Download and install Minecraft Forge
Download Explodables Mod
Put Explodables Mod zip file into your /.minecraft/mods folder. Do not unzip it.
Done
Explodables is available for both single-player and multi-player.
Changelogs:
v1.9
Updated to Minecraft 1.7.10, 1.7.2
Explodables Mod 1.7.10 Download Links
Other Versions:
For 1.5.2/1.5.1
For Minecraft 1.6.2
For Minecraft 1.6.4
https://dl3.9minecraft.net/index.php?act=dl&id=1380595628
For Minecraft 1.7.10, 1.7.2
Tags: