Farming Platform Map
13,042
views ❘
September 10, 2016
About Farming Platform Map
Farming Platform is a 64x64x8 farming map. All grass, dirt and stone has been replaced by colored wool blocks making actual dirt a rare item. The main objective is to gain as much xp as you can by farming.

Beginning Items

The fishing rod has unbreaking X, so it will last for ages.
The Bottle o' Enchanting can be used for some xp or to buy seeds in the shop.
XP can be gained through
Fishing
Breeding animals
Killing animals
Cooking meat and fish
Making charcoal from logs
Bottle o' Enchanting
Killing hostile mobs (Unlockable for 30 levels)
The way you can obtain dirt blocks and other useful items is by going to through the nether portal. In the nether you will find a shop where you can buy items for levels you have gained through farming. As of V1.1 you can now sell your harvested crop, cookend meat and miscelanious items for Bottles o' Enchanting! As of V1.2 you can now turn on hostile mob spawning for 30 Levels!
How to go to the other islands
On the side of the island you will find thee teleport cubes, in the cubes you can teleport to other islands. To teleport you need a minimum level of 20 or 40, but you won't lose any levels when you use it.
Farming Platform Map Screenshots: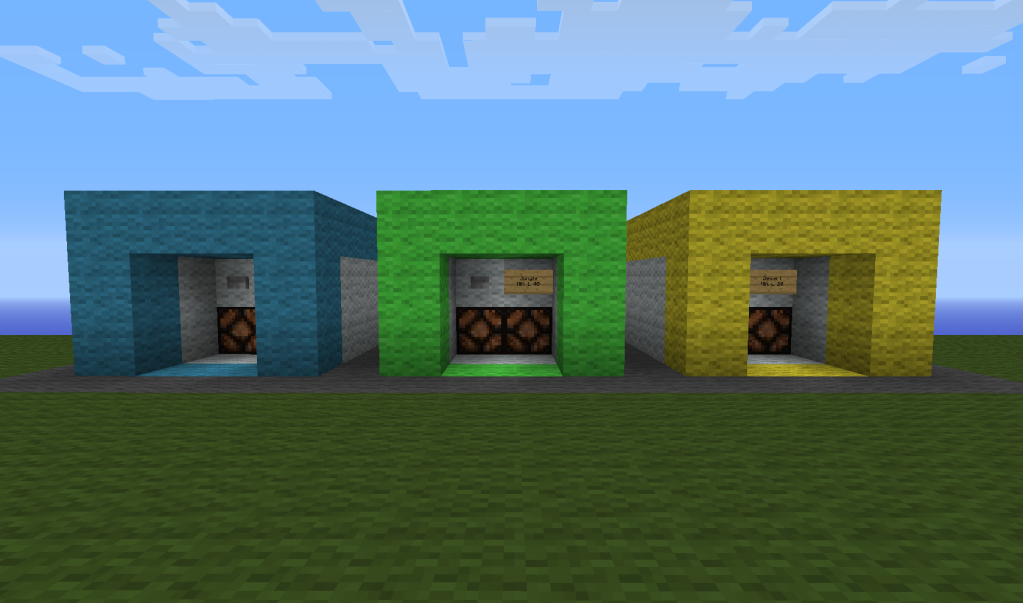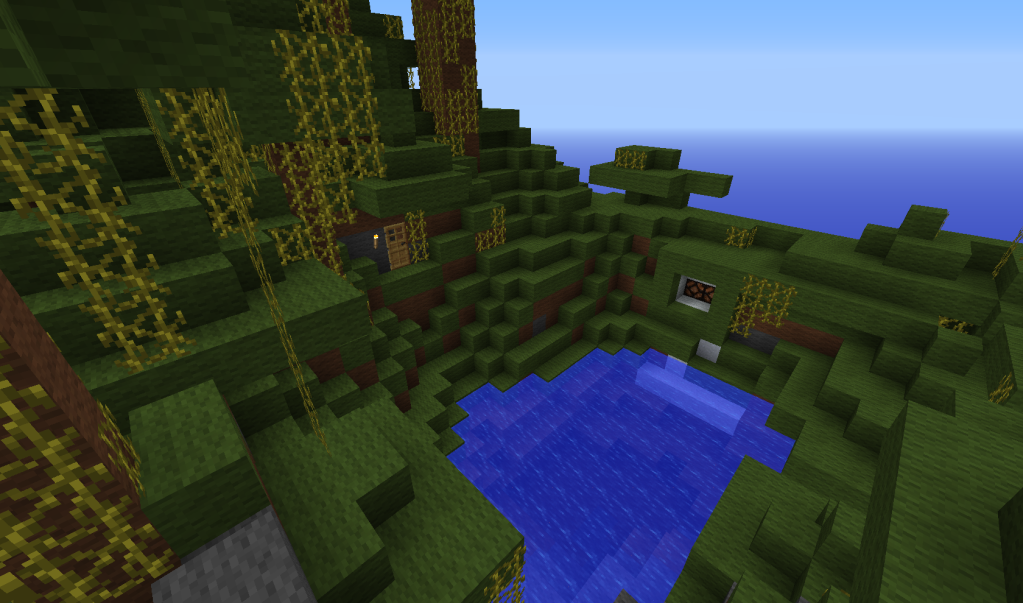 Changelogs:
v1.3
Added more islands, with an efficient teleporting system
Changed the shop system so that certain items are obtainable throught the other islands
Mob spawning now has a minimal level of 40, but it costs nothing to turn on or off
Nether shop is now mushroom biome so zombie pigmen won't spawn and step on the pressure plates
Made some slight changes on the house
Download link for Farming Platform Map:
Tags: