Futuristic House Mountain Map (1.19) – MCPE/Bedrock
607
views ❘
February 22, 2023
❘
Futuristic House Mountain Map (1.19) features a modern and futuristic house situated amidst the mountains, designed from scratch. It serves as a water reservoir for redirecting water towards the cultivation areas and also as a limiter for each player's needs. There are several habitable houses, a sawmill, and a mill, all surrounded by crops and an animal farm in the vicinity. A protective wall with two large gates encloses everything, while a large ship flies over the town in the sky.
The map comprises an external area, which consists of crops, small rivers, and a reservoir that collects water from the mountains. The house, circular in shape, consists of different floors at varying heights, each equipped with the necessary items to avoid creating new rooms.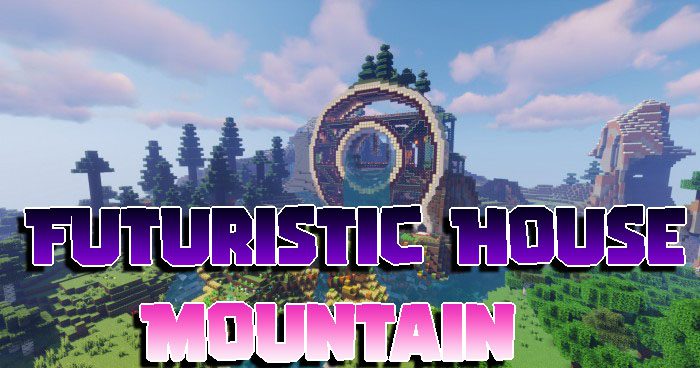 Screenshots: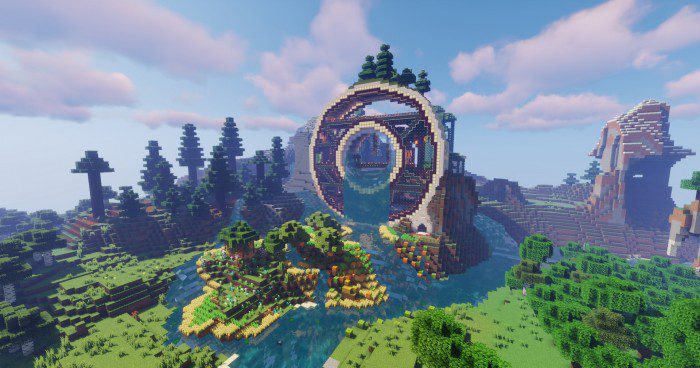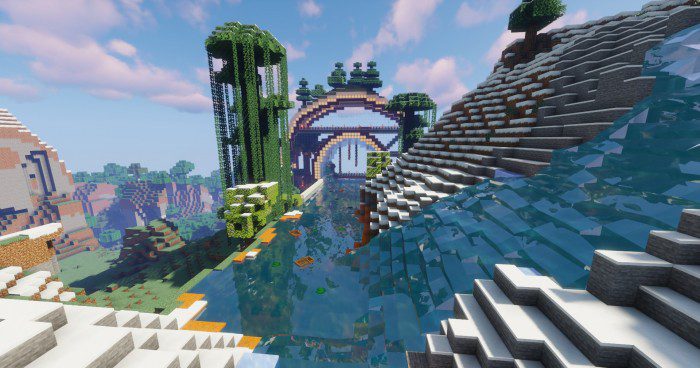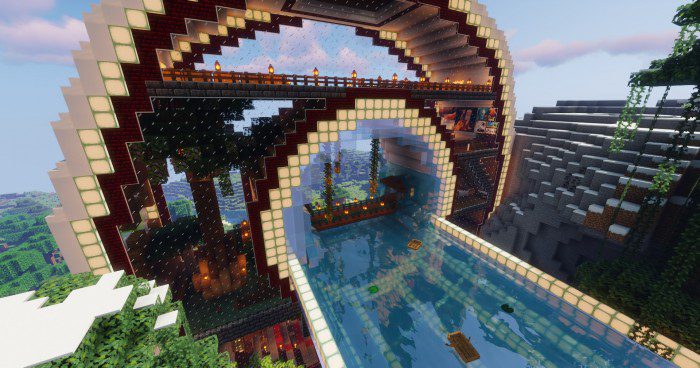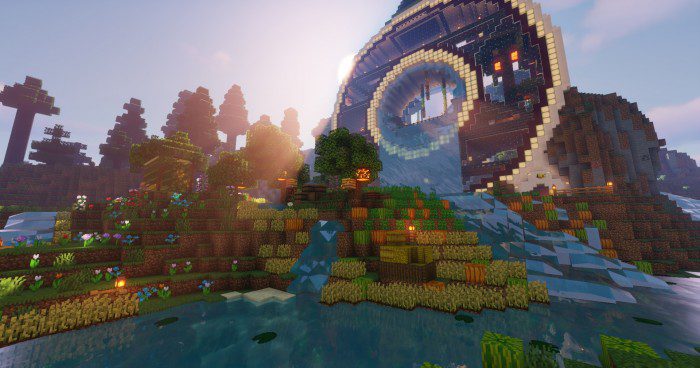 Inside the house we will find different rooms:
The crafting area is equipped with ovens, chests, alchemy equipment, anvils, blacksmiths, and much more.
The area of ​​enchantments to be able to equip your weapons with the best spells.
If we go towards some stairs we will find a room with a small garden and trees to be able to repopulate the fauna without problems.
Through the other stairs, we will find the dining room and cinema for the show and entertainment.
And finally, we will have the main room, large for everything you need. Spacious for everyone to decorate to their liking.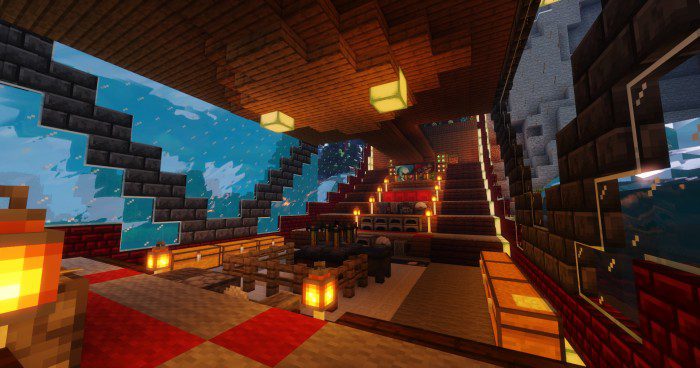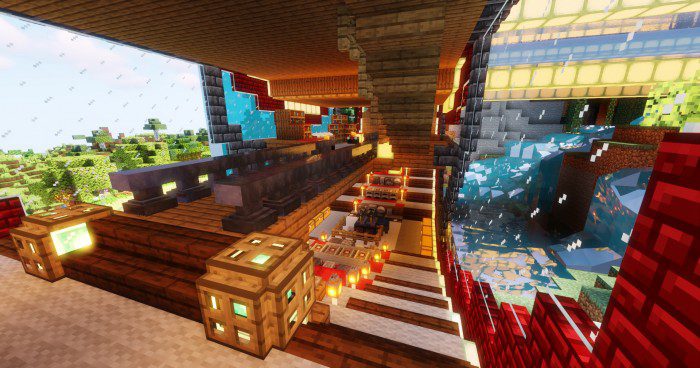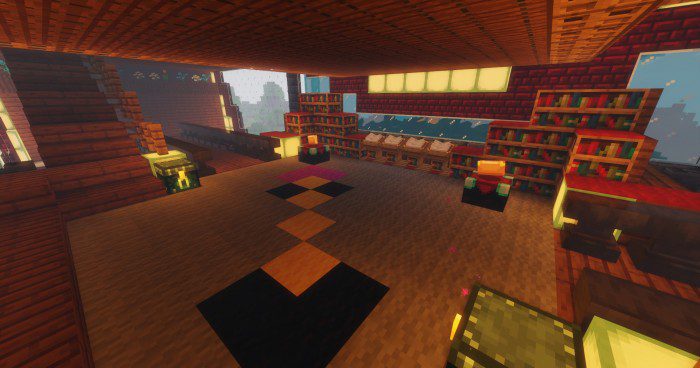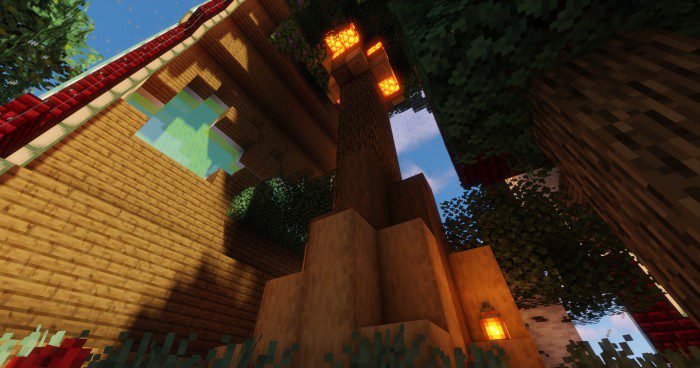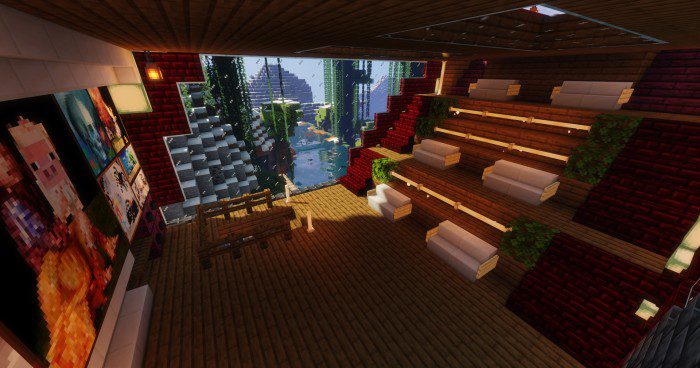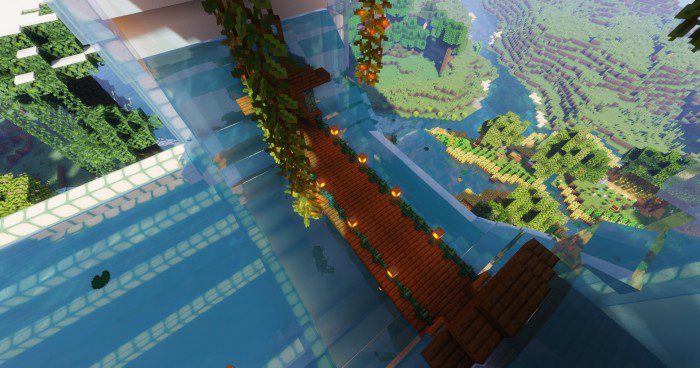 To help development, a small room has been created with some advantages for players who want to be in survival mode.
It is a small room with enchanted armor and materials needed for an efficiency boost. (Although it can also serve as decoration)
In turn, the farm is equipped with barrels and composting areas to store food or create new material to grow your world.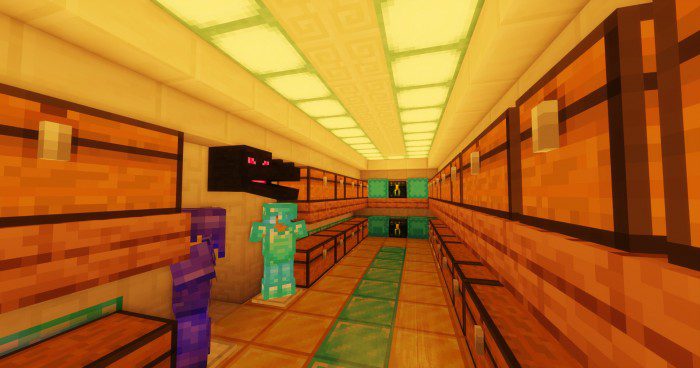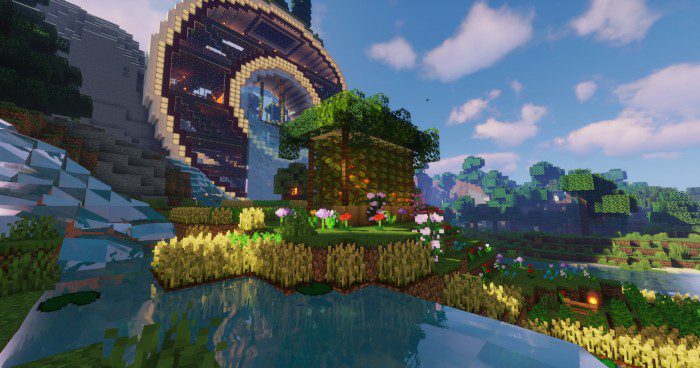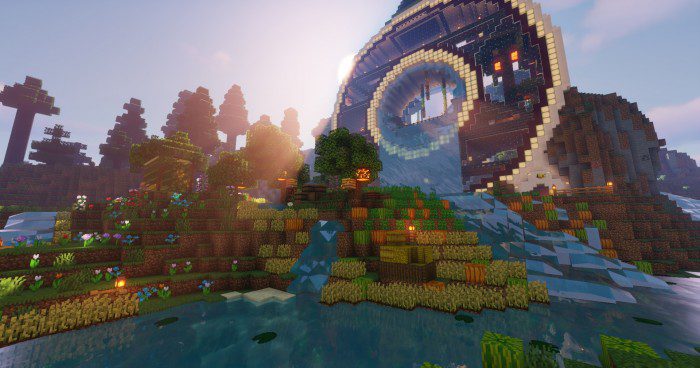 With the entry of the new update, new structures have been added, forming a small town around our house and the crop.
On one side we have a mill, with the function of food storage.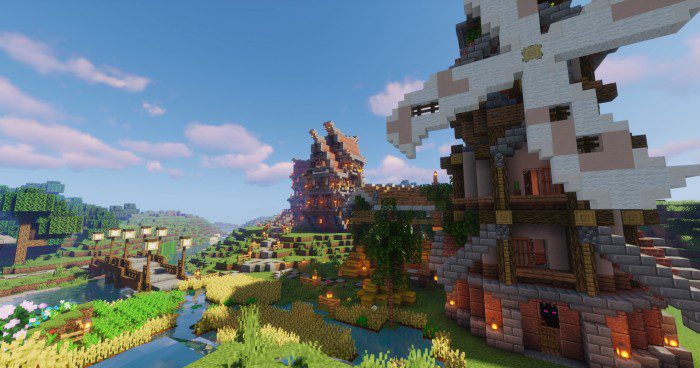 On the other side of the river, we have two structures that are part of the sawmill. This area is decorated and equipped for farming wood and being able to replant trees.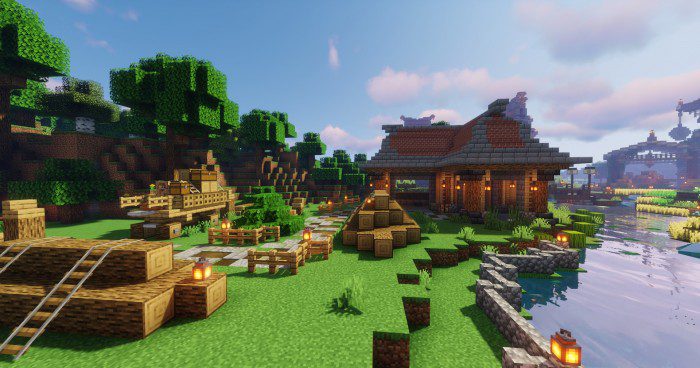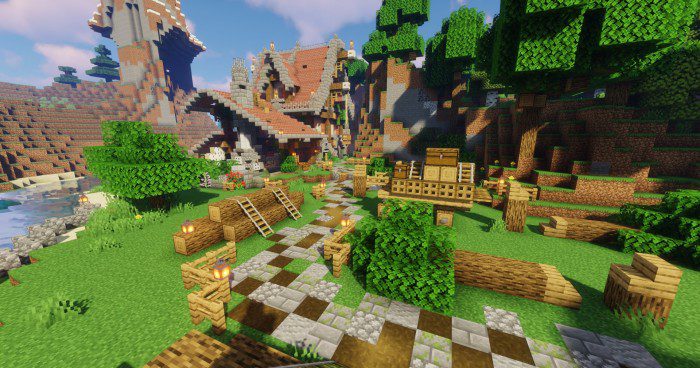 Finally we have two small houses where we can place our villagers and be able to trade with them.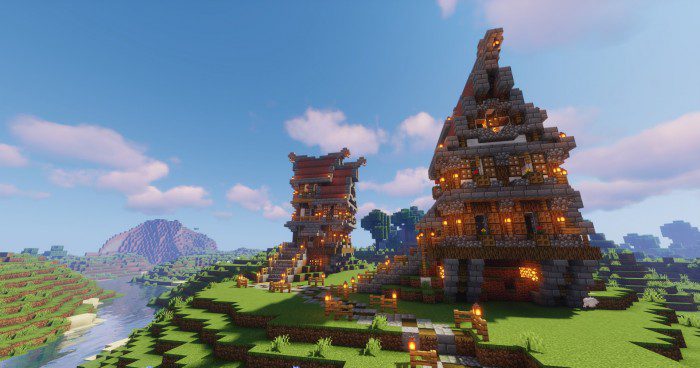 Paths and small decorations have been added, counting on the decoration of the houses both outside and inside.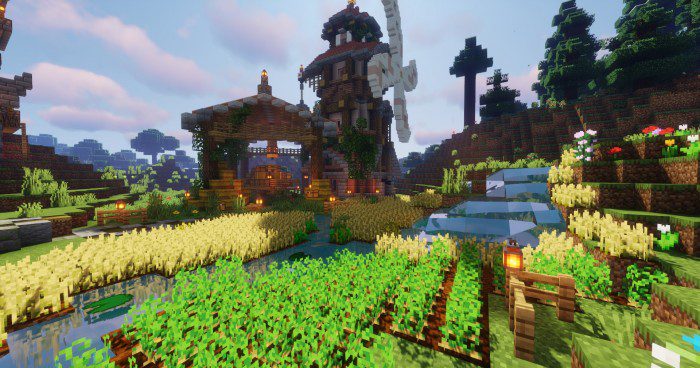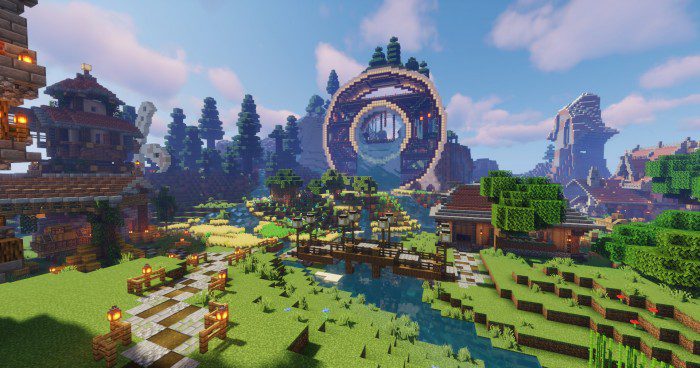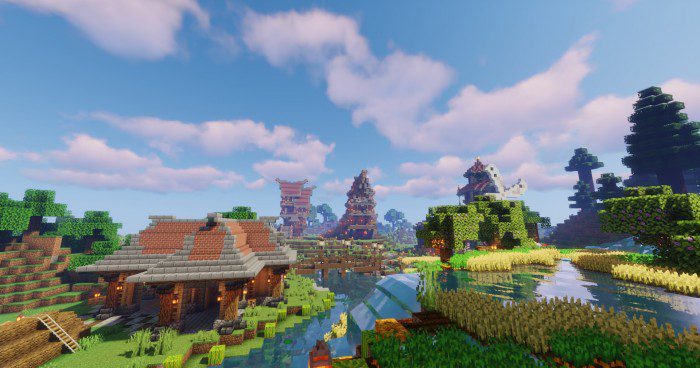 After the second update, the surroundings of the futuristic house have been greatly improved.
A wall has been created around the town, connected by two large medieval-style gates.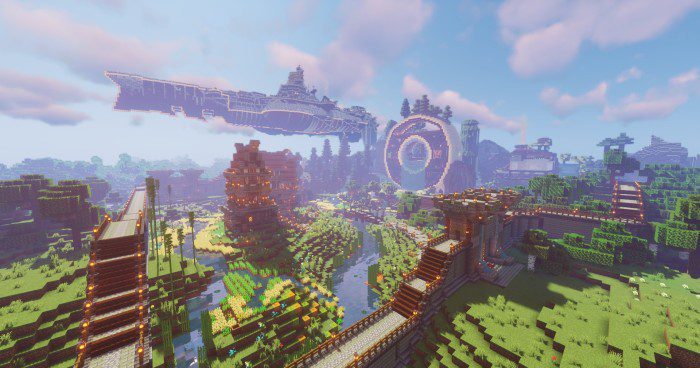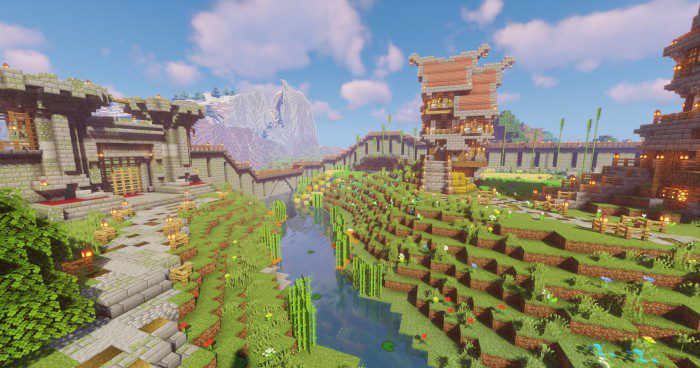 The town now contains more crops, the rivers have been improved and a small farm with animals has been added.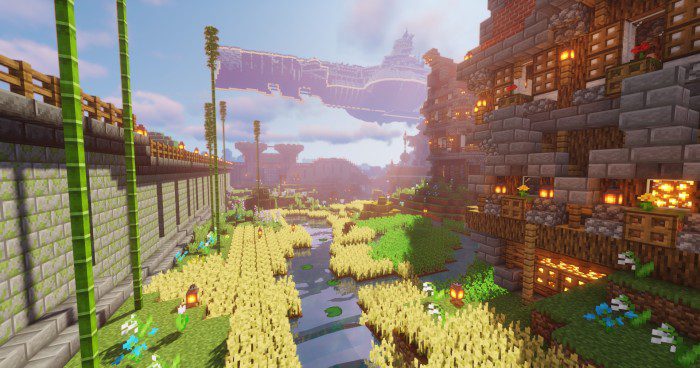 On the other hand, we will have another modern house, built with a small hidden room. It is habitable and has been connected by a mountain road and a bridge to cross the river.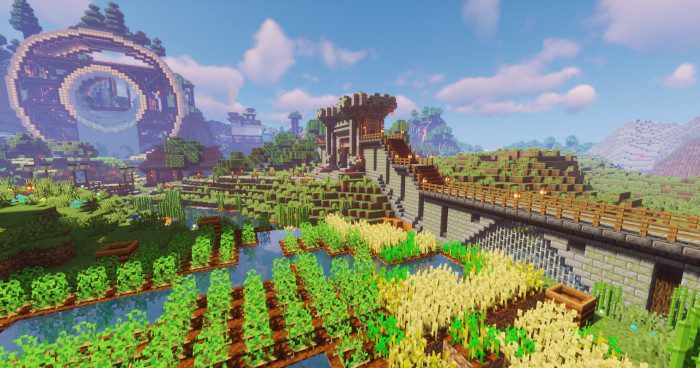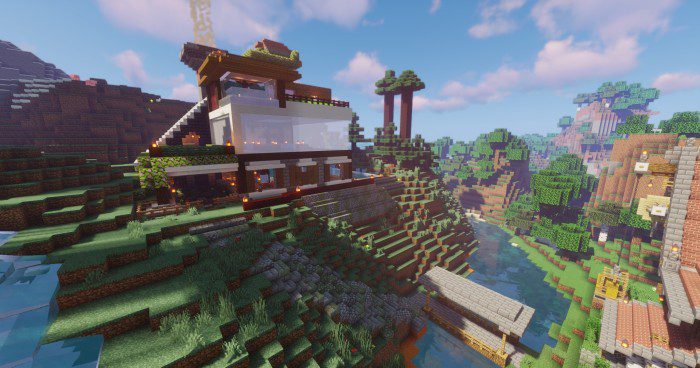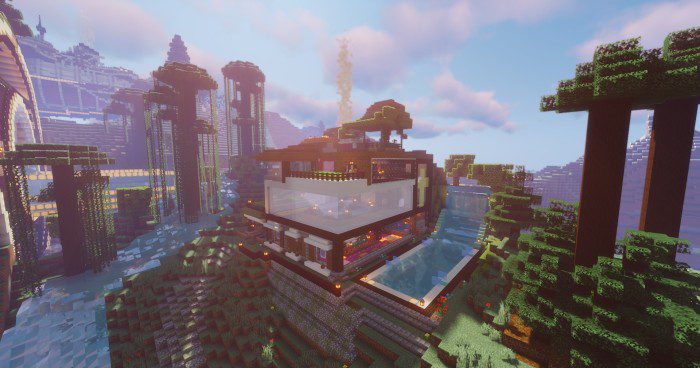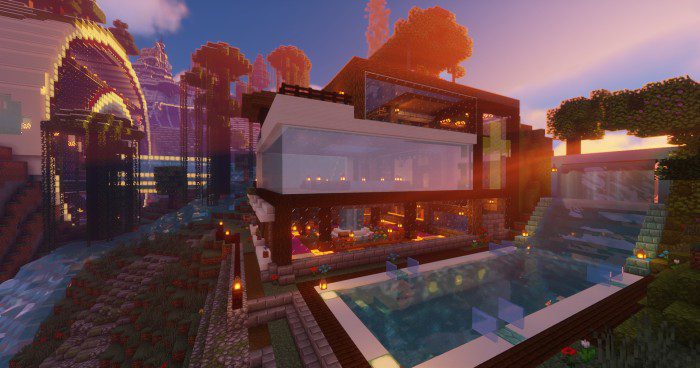 Finally, we will be able to observe a large ship flying through the sky, which we can board and create whatever we want, since it has enough space to create a large base. It is decorated in detail except for the interiors, which are to the liking of each player.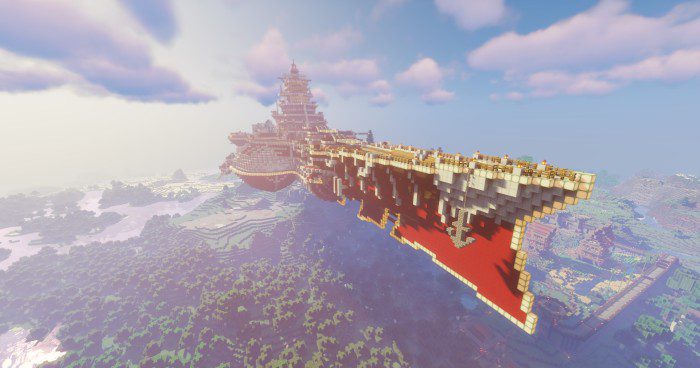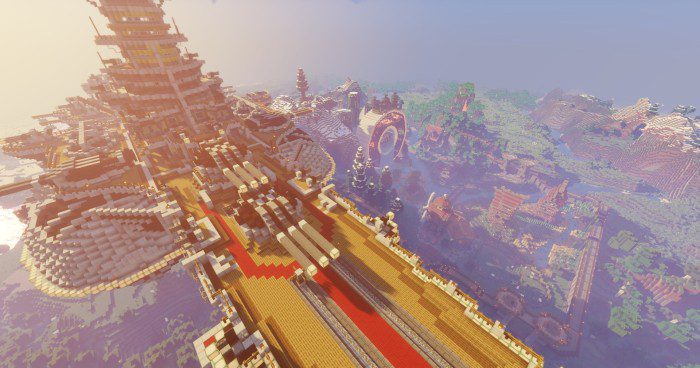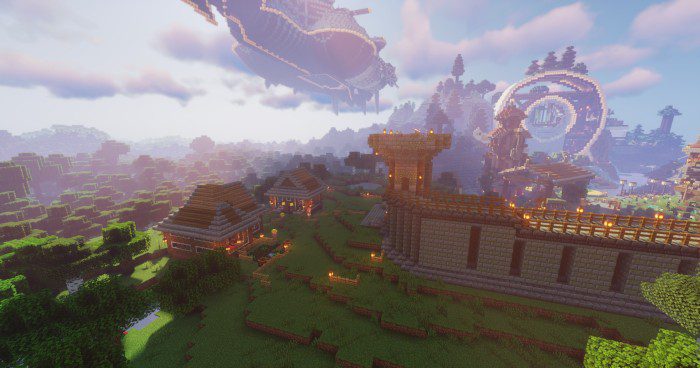 How to install:
How To Install Mod / Addon on Minecraft PE
How To Install Texture Packs on Minecraft PE
How To Install Map on Minecraft PE
Futuristic House Mountain Map (1.19) Download Links
For Minecraft PE/Bedrock 1.19
mcworld: Download from server 1
Tags: