Highlands Mod by sdj64
10,292
views ❘
August 10, 2015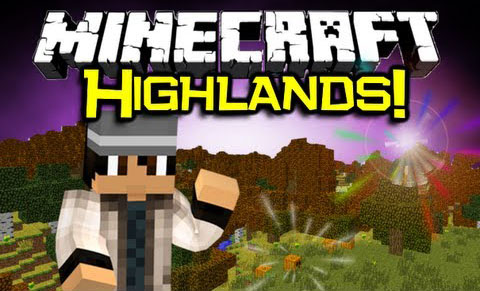 Highlands aims to be a comprehensive improvement of Minecraft biomes, trees, and terrain. If you've ever felt bored exploring the world of Minecraft, this is your mod.
Features:
18 new biomes!
8 trees, all with their own wood, leaves and planks!
6 small plants!
Custom world type and mountain generation!
Fully compatible with customized world settings!
Settings to disable biomes you don't want!
Biome rarity fix!
Ore generation changes per biome!
Forest generation based on height!
Improvements to vanilla biomes!
Biomes:
Adirondacks – Tall mountains of dirt and exposed stone, with forested foothills.
Alps – Inhospitable mountains covered in deep snow, with pine forests in the valleys.
Badlands – Plateaus and valleys of clay and dirt.
Bald Hill – a tall treeless hill that provides a good lookout point over forests.
Bamboo Forest – a dense forest of thin bamboo plants.
Dry Forest – a low landscape covered in Aspen trees and shrubs.
Grey Mountains – Ominous rocky crags covered in boulders and gnarled plants. The forested valleys contain many dead trees.
Highlands – rolling hills covered in shrubs and flowering plants.
Lake – a small body of water that appears in many inland biomes. Poplar trees can grow on the shores.
Lowlands – Scattered lakes and low hills with stone and pine trees.
Meadow – An idyllic plain with poplar trees and many flowers.
Mojave – A dry semi-desert with red sand and Acacia trees.
Pinelands – Tall but weathered hills and mountains with pine trees and shrubs.
Poplar Hills – Lakes and hills covered in poplar trees.
Redwood Forest – A dense forest with fir and giant redwood trees, and a podzol floor.
Tropical Hills – Tall hills with a forest of Eucalyptus trees.
Tropical Islands – A player lost at sea might discover one of these palm tree covered islands.
Trees and Plants:
Aspen – A medium tree with light colored wood and autumn leaves.
Bamboo – A small tree with a very thin stem.
Eucalyptus – a tall straight tree that grows in the tropics.
Fir – A tall thin pine tree with dark wood.
Palm – A tropical palm tree.
Poplar – A small tree that grows straight and thin.
Redwood – A giant redwood tree that can grow to be more than 40 blocks tall.
Dead – An oak tree that has lost all of its leaves.
Great Oak – Oak trees can grow much more massive in the forests of Highlands.
Shrubs – pine and oak shrubs that grow low to the ground.
Waterflower – Small blue flowers on a dark stem.
Cattail – Reeds that grow in the swamps and wetlands.
Cotton – A bush with fluffy white tufts that can be spun into cloth.
Blueberry Bush – Wild blueberries that grow in hilly areas.
Raspberry Bush – Wild raspberries that grow in hilly areas.
Lavender – A purple flowering plant.
Tropical Leaf Fern – a fern-like plant with one big leaf.
Thornbush – A bush with prickly thorns.
Screenshots: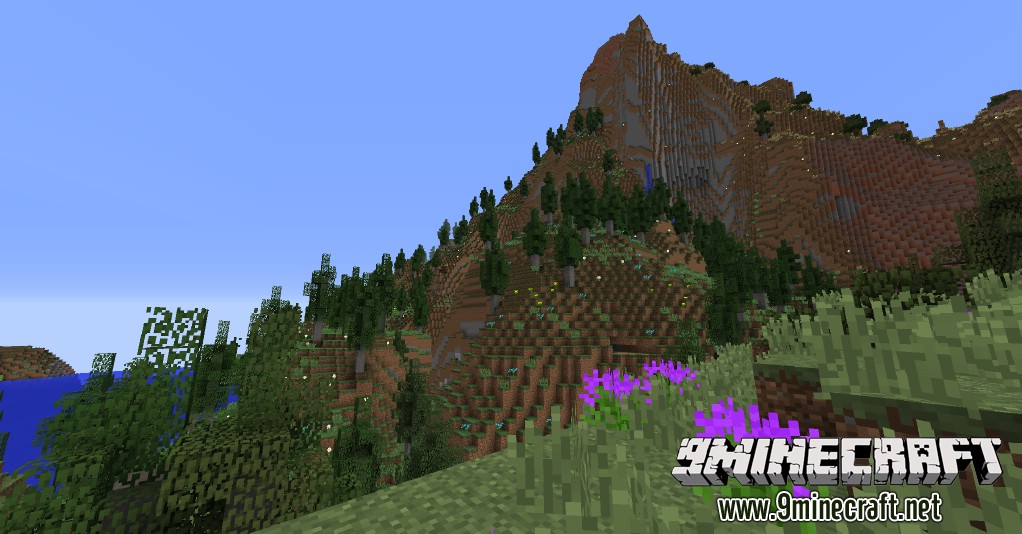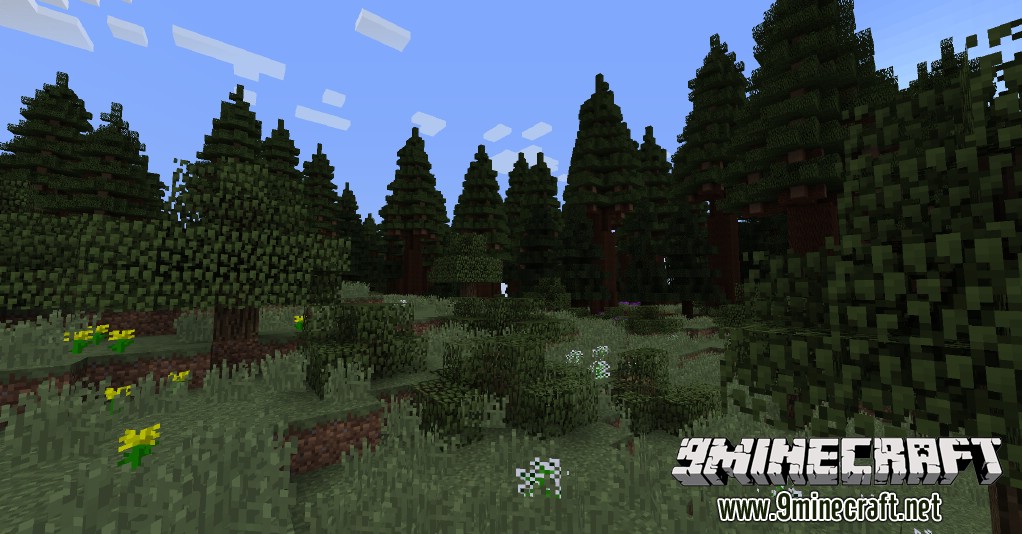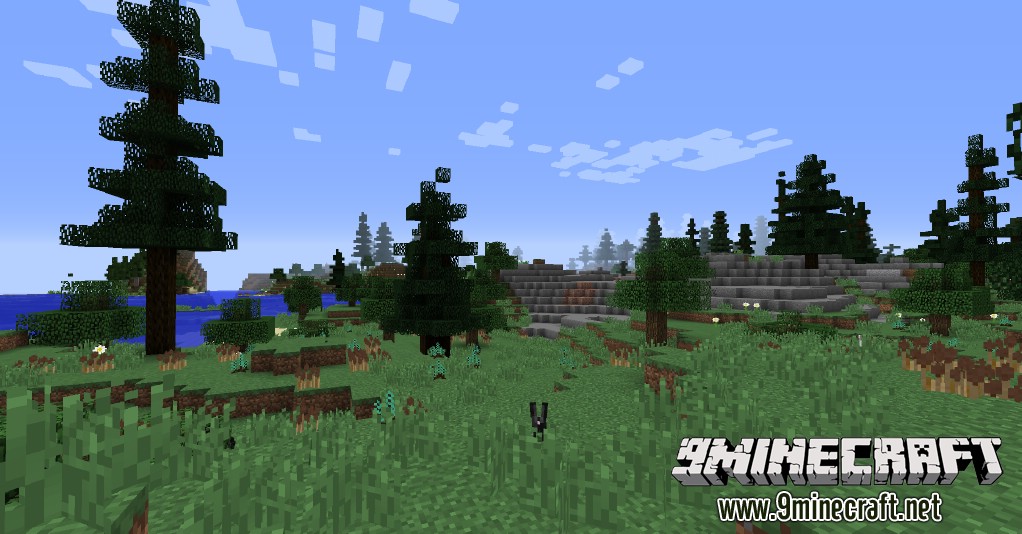 How to install:
Download and install Minecraft Forge.
Download the mod.
Go to .minecraft/mods folder.
If the "mods" folder does not exist you can create one.
Drag and drop the downloaded jar (zip) file into it.
Enjoy the mod.
Download Links
For Minecraft 1.8
Tags: