How To Download & Install Minecraft OptiFine
1,081
views ❘
April 23, 2022
How To Download & Install Minecraft OptiFine is a helpful guide for players who want to install OptiFine to improve their gaming experience within Minecraft. Briefly, OptiFine is a lightweight mod that allows players to customize the game's visuals and lighting effects. Optifine can be installed as a self-sustained configuration without the need for Minecraft Forge. Follow the steps below to successfully download and install Minecraft OptiFine:
Quick Tutorial:
1. Access the Optifine download page.
2. Download the compatible OpiFine version.
3. Open the Optifine file you have just downloaded with Java to install it.
4. When you open the file with Java, the OptiFine installer will pop up, click "Install" to finish.
5. In the launcher screen, choose to start with the "Optifine" version.
Detailed Tutorial:
Step 1: Access the Optifine download page
To access the Download page for Minecraft OptiFine, simply click on this link:

https://www.9minecraft.net/optifine-hd/

The link will directly lead you to the 9minecraft website where you can find the download link for every version of Minecraft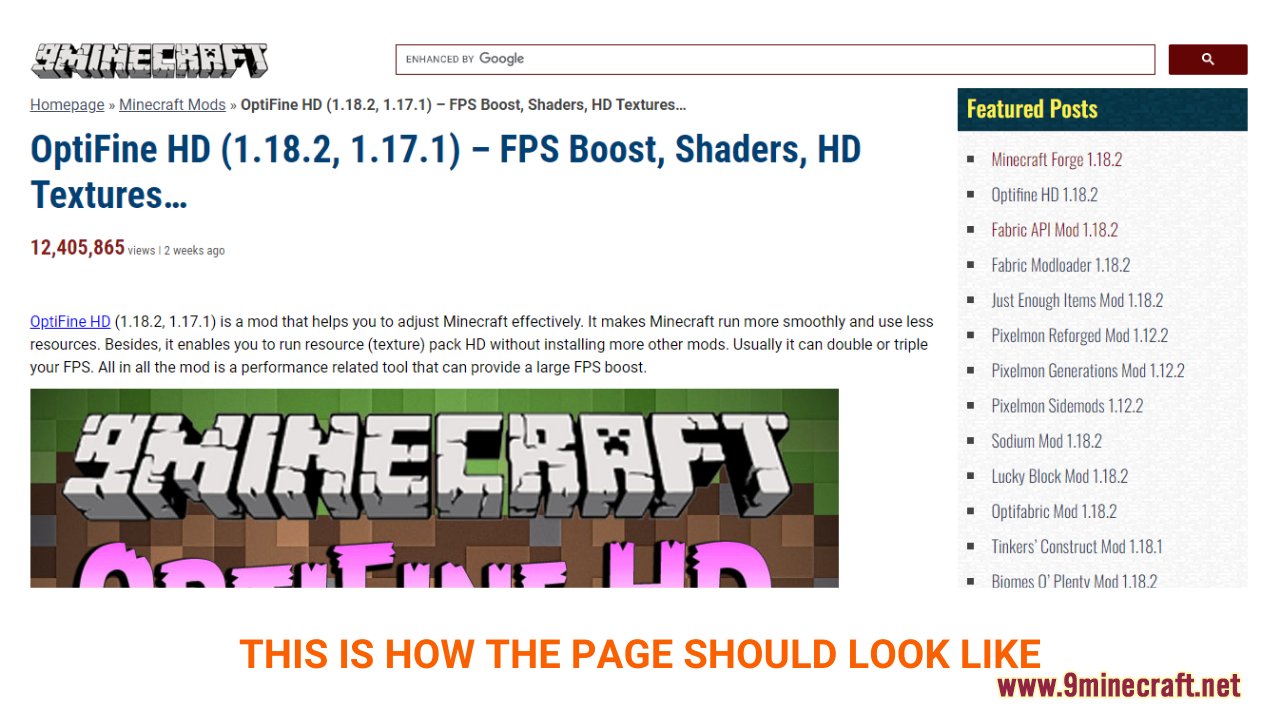 Step 2: Download the compatible version of OpiFine
As you scroll down the page, you should see a description of OpiFine, example Screenshots, and brief instructions on how to download and install OpiFine.

The download section is at the bottom of the page. Here, you can see a variety of choices for each version of Minecraft and different working download links.
Choose and download a version that is

compatible with

the

current version of your Minecraft Java Edition
Next, a new tab should appear when you follow the download link, click on the DOWNLOAD button to start the downloading process.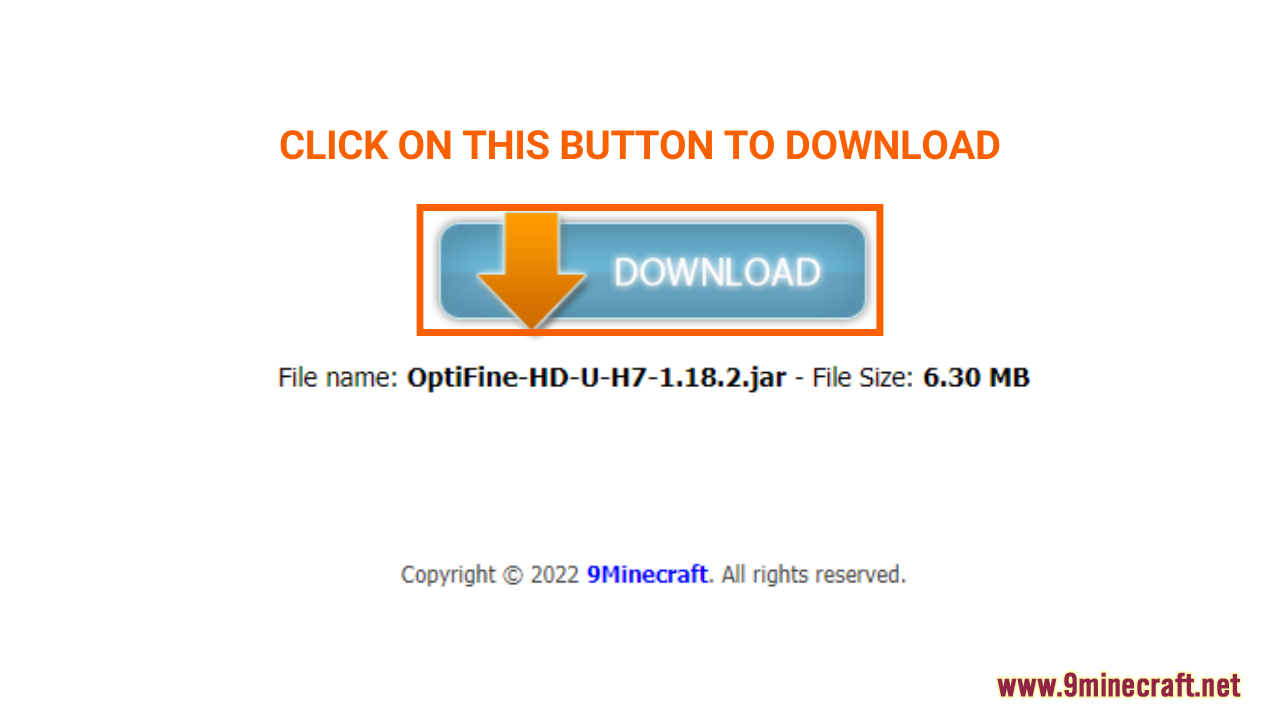 Step 3: Install OptiFine
As you have downloaded the Optifine file, Open the file with Java to Install. You can open the file by simply clicking on the icon twice, or pressing "

Right Mouse"

on the icon -> select "

Open with

". -> click "

Java(TM) Platform SE binary"
One issue you may run into is that you don't have the compatible version of Java installed to open the file. Just like Minecraft, Forge is a program based on Java so you will need the appropriate version of Java for it to work.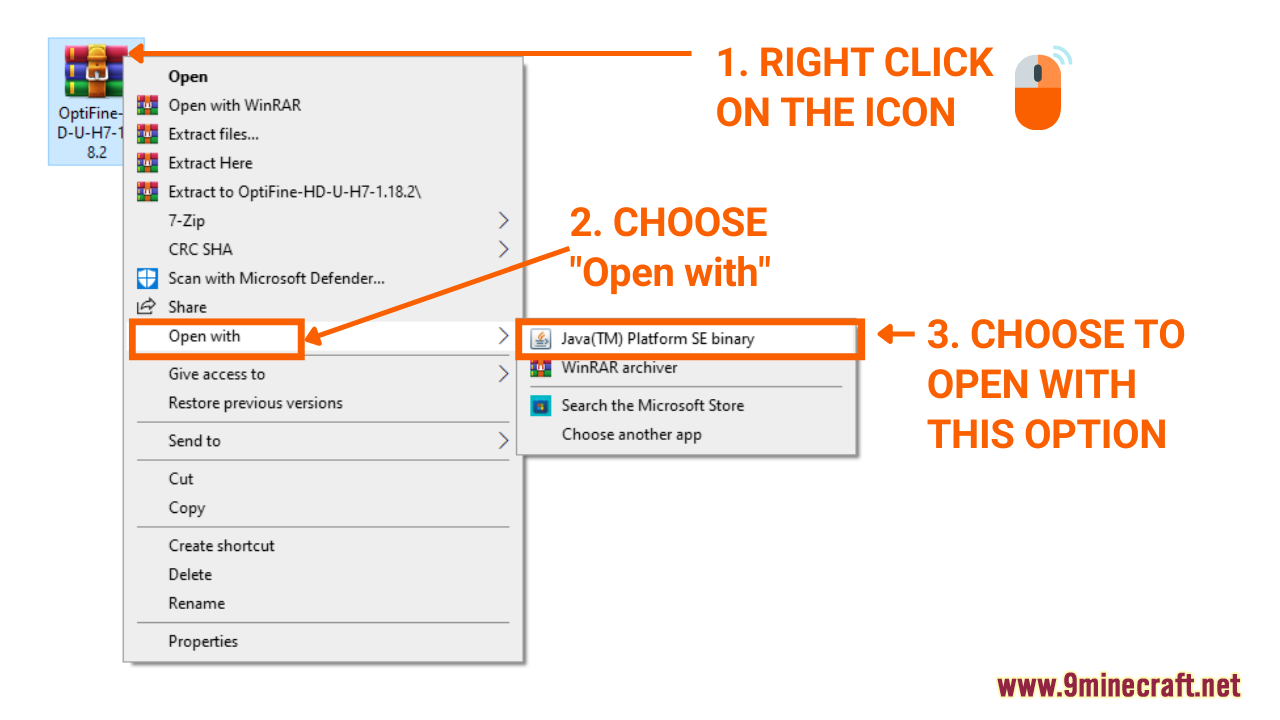 Step 4: Run the OptiFine installer
Once you have successfully opened the file, this window will show up. Then, check and make sure the "Folder" field is "C:\Users\ADM\AppData\Roaming\.minecraft

".

Then, click "Install" to finish. A message will inform you that the OptiFine has been installed, and it's time to start the game!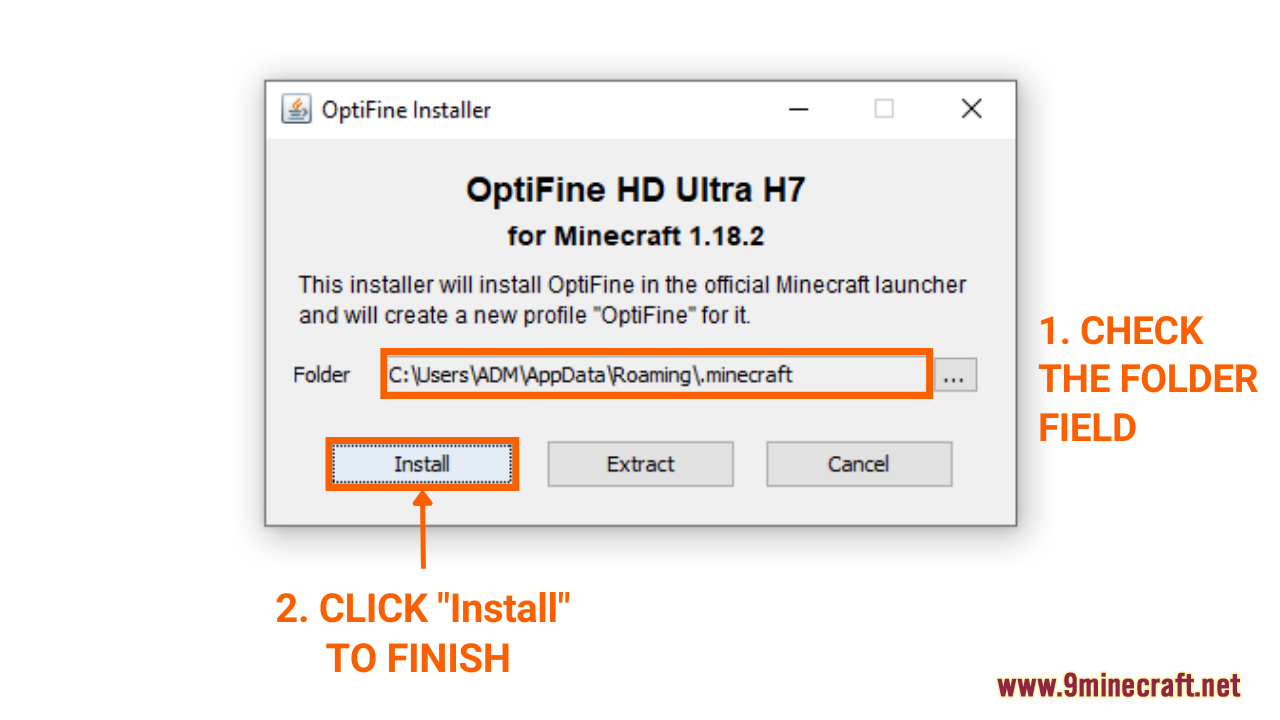 Step 5: Open Minecraft and Select OptiFine
In the Minecraft Launcher Screen, click the arrow to the left of the "PLAY" button to see a list of available versions. Choose the version with the name "Optifine" and simply click play to start the game! You are now ready to use OptiFine in Minecraft.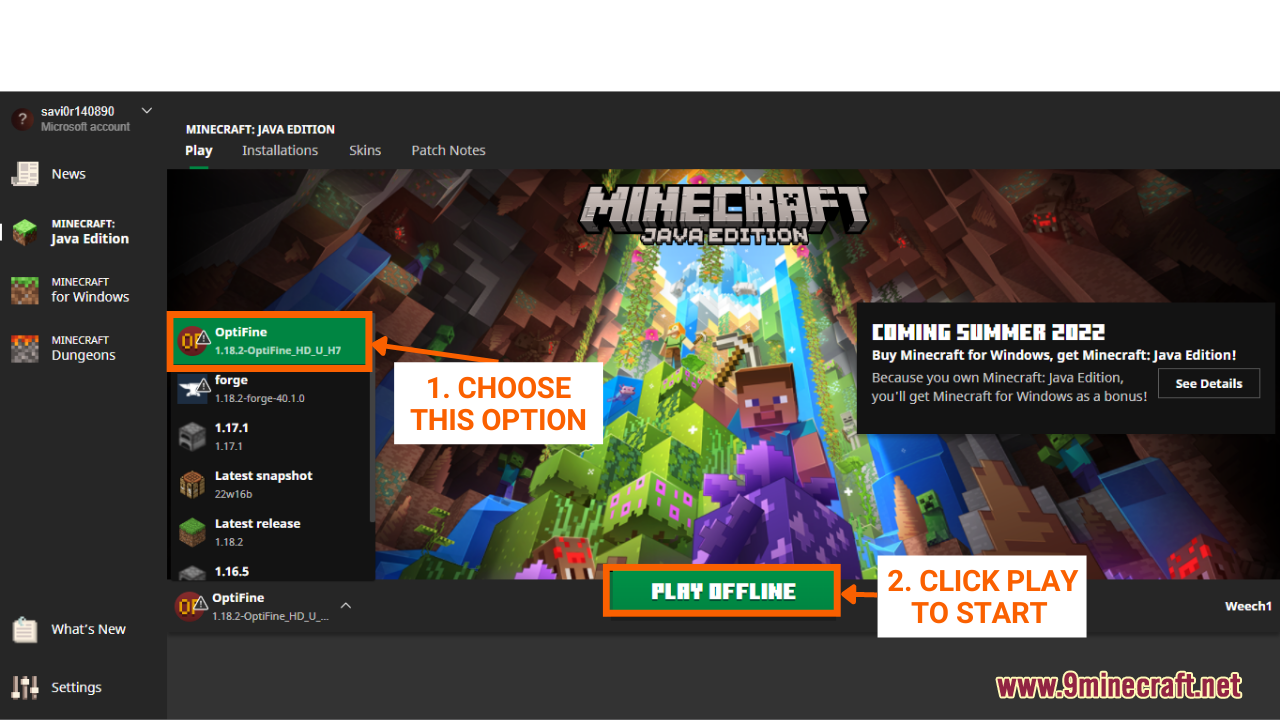 Tags: