Iron Dimension Mod
99,249
views ❘
March 25, 2013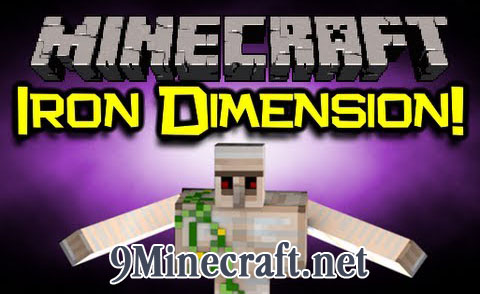 The dimension is the Iron Dimension. It has Iron Grass, Iron Dirt, Iron Trees and Soft Iron. The Iron dimension has tons of Iron Golems in it as well. To build a portal to the Iron dimension: you just make the same as a nether portal but instead of Obsidian you have Iron Blocks then light it with an Iron Flint and Steel
There is now a Gold Dimension with Golden Golems. To get to the dimension you need to make a portal with Gold Blocks. Now a Diamond Dimension!
Features:
A Brand new Iron dimension: The Iron dimension: Features Iron Golems, Iron Cows, Iron Grass/Dirt, Soft Iron, Super Iron Ore and Iron Trees.
A New Portal: Made like a nether portal but instead of Obsidian use Iron Blocks.
Custom Flint and Steels.
A New Super Iron Ore with Tools (with Sword), Armor and a Super Iron Block.
Radioactive Iron Ore with Ingot, Radioactive Iron Block, Sword, Armor, Pickaxe and Shovel (WIP)
A Golden Dimension with Golden Golems, Gold Grass/Dirt and Soft Gold.
A Brand New Diamond Dimension!
Iron Sticks for tools
Iron/Gold Bricks for building
Custom Creative Tab for Iron Dimension Items and Blocks, a Tab for Gold Dimension Stuff and a Tab for upcoming Diamond Dimension Stuff.
Achievements!
Screenshots: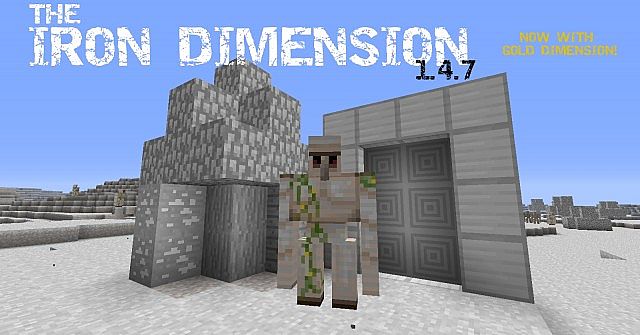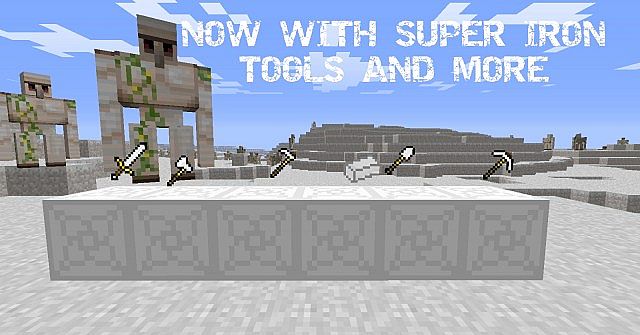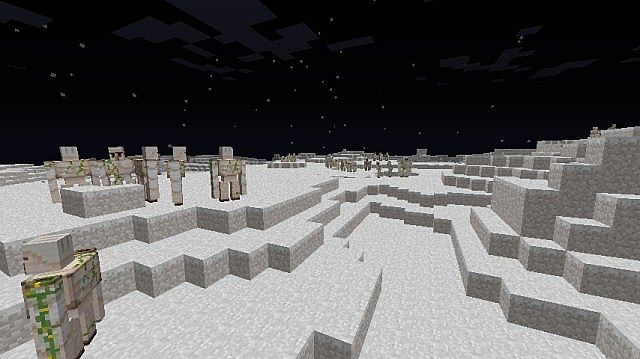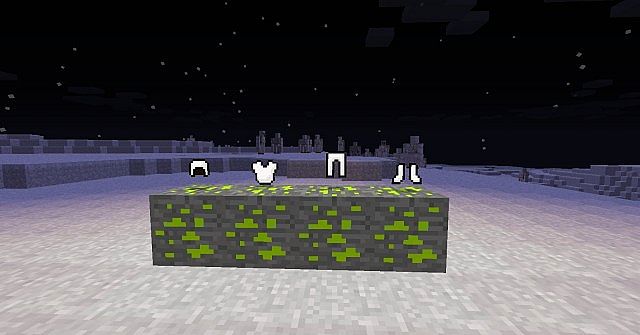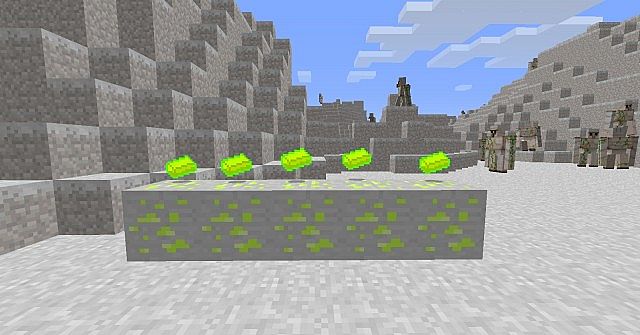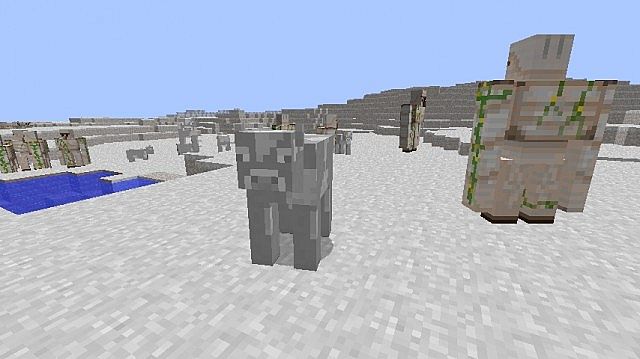 Recipes:
Super Iron Block
Super Iron Tools
Super Iron Ingot
Super Iron Armor
Radioactive Ingot
Radioactive Sword
Installation:
Download and install Minecraft Forge
Download Iron Dimension Mod
Put Iron Dimension Mod file into your /.minecraft/mods folder
Done
Changelogs:
v1.5.1
Completely recoded the mod to make it compatible with…. MULTIPLAYER.
Added Iron and Gold Brick Stairs.
Re-added Iron Trees. (Been a long time since then).
Super Iron and Radioactive tools now require Iron Sticks.
Added a mcmod.info
Reorganized textures for 1.5 format.
Recoding Notes:
During the recoding of this mod some features have altered. Some features haven't been touched but some have been completely changed.
Most Block and Item IDs have been changed. So if you have a old Iron Dimension from before 1.5 it will delete most of your Items and Blocks. Create a new world!
Due to coding problems I have had to remove Armor till I find a solution. If you a modder and you use forge and you think you can help, contact me via PM.
There will be a fair few amount of bugs in this update. I would really Appreciate if you tell me any bugs.

For Minecraft 1.5.1
For Minecraft 1.4.7
Tags: