Keygrip Mod 1.7.10
56,195
views ❘
August 29, 2016
Keygrip Mod 1.7.10 is a mod developed by iChun that allows players to record their own movement, and play it back. You can record as many instances of yourself as you like, and modify them to your hearts content (besides modifying the individual movement keyframes)…like changing your starting position, changing the type of NPC that plays back, changing the name of the player that is being replayed, make NPC's walk through walls & floors, and MUCH more!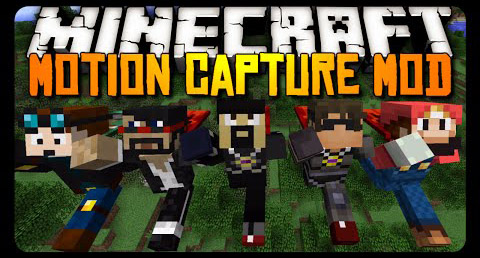 Features:
In-game Mocap recorder with a GUI and a twist. Record yourself doing stuff, go back in the timeline and record an entirely new action! Keep doing this and have an entire scene, all acted out yourself, without the need of others' help.
Toggle the Scene Editor UI with the F12 key when ingame. Start and Stop a new action (you have to make one first) with F10, replay the entire scene using F9. (All keybinds configurable, preferably you should watch the video on how to use the mod)
Saving the project will also export all the actions to be reimported into the same scene. Offset this and you can have an entire group "dancing" in sync!
Keygrip uses a workspace in the /mods/ folder, if you need any files Keygrip creates, it'll be there.
Also wanna add a note: Holding shift when you hit OK on an import action window will not set the offset to the player position.
Requires Java 7 and later.
Mod Showcases:
How to install Keygrip Mod 1.7.10
Download and install Minecraft Forge.
Download and install iChun Util. (Only for Minecraft 1.8+)
Download the mod.
Go to .minecraft/mods folder.
If the "mods" folder does not exist you can create one.
Drag and drop the downloaded jar (zip) file into it.
Enjoy the mod.
Download Links for Keygrip Mod 1.7.10
For Minecraft 1.7.10
(This version including a stripped down iChunUtil 5.3.0-beta, backported to Minecraft 1.7.10 in a single package. Therefore, it is a standalone version of the mod that is not compatible with iChunUtil for 1.7.10 and effectively, every other mod that depends on it, which means all of my mods. Also doesn't require Java 7.)
For Minecraft 1.8
Tags: