MC-WAR Pixel Gun 3D Resource Pack
Author: radisnooker5 ❘ August 13, 2016 ❘ 27,054 views
About MC-WAR Pixel Gun 3D Resource Pack
MC-WAR Pixel Gun 3D Resource Pack is inspired by Pixel Gun 3D, a mobile FPS with Minecraft-style graphics. Weapons and GUI match those in-game.
This is a resource pack for mc-war.com, a Call of Duty-style server. Check it out.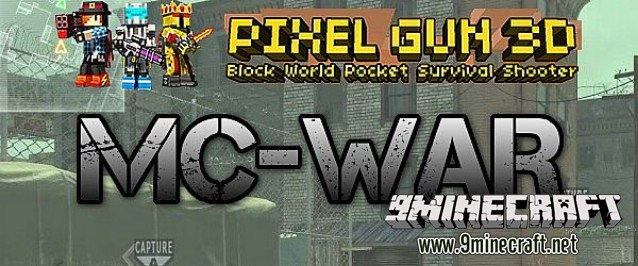 Weapon List
Spoiler
M16: Combat Rifle
M4A1: Marksman M1
AK-47: AK-48
FAMAS: SWAT Rifle
Lamentation: Heavy Machine Gun
Skullcrusher: Army Rifle
M1014: Simple Shotgun
SPAS-12: Mega Destroyer
AA-12: Chain Thunderbolt
Model 1887: Super Steam Power
SPAS-24: Golden Mega Destroyer
Typhoid: Crystal Mega Destroyer
L118A: Sniper Rifle
Dragunov: Guerrilla Rifle
Barrett .50cal: Brutal Headhunter
MSR: Guerrilla Rifle M3
Disassembler: Elephant Hunter
L120 Isolator: Prototype PSR-1
MAC-10: Uzi-Uzi
MP7: Crystal Fast Death
UMP-45: "Eindringling"
PP90M1: Brave Patriot
P90: Laser Cannon
USP .45: Pixel Gun
M9: Killer Mushroom
Magnum: Old Revolver
Desert Eagle: Deadly Viper
Executioner: Anti-Gravity Blaster
Python: Steam Revolver
Raygun: Plasma Rifle PZ-1
LAW: Armageddon
Flamethrower: Total Exterminator
Minigun: Automatic Peacemaker M1
MC-WAR Pixel Gun 3D Pack Pictures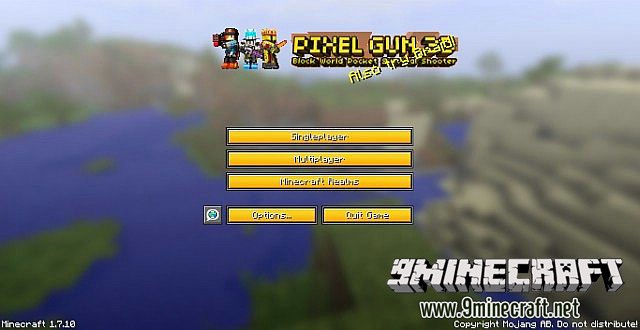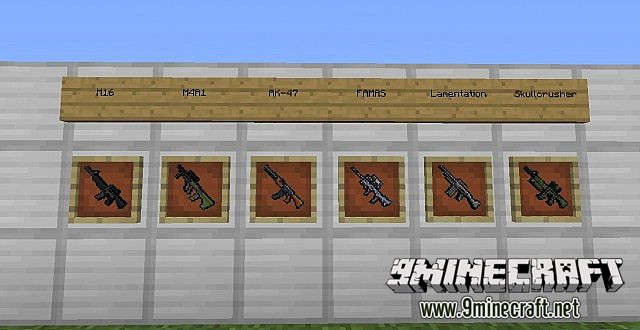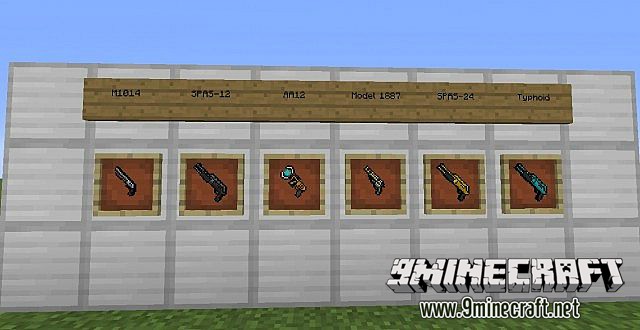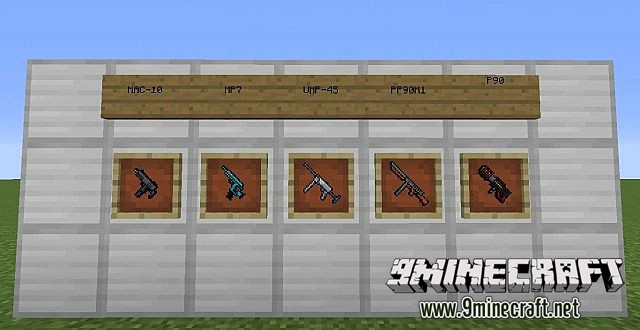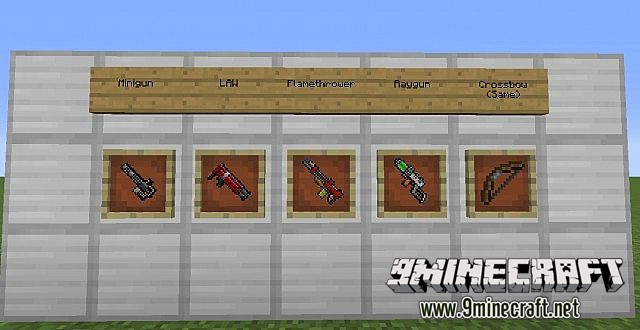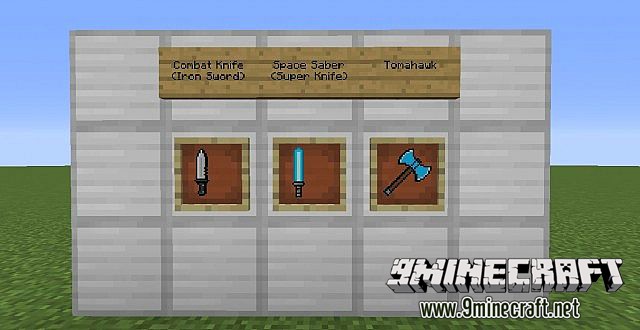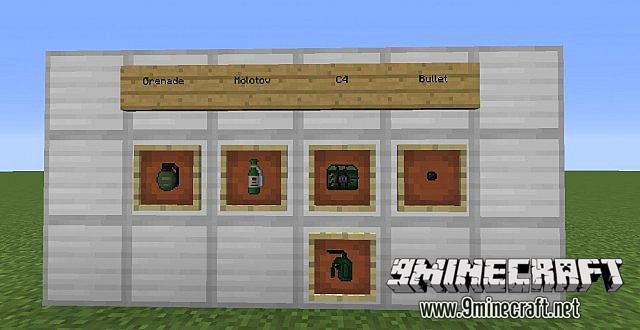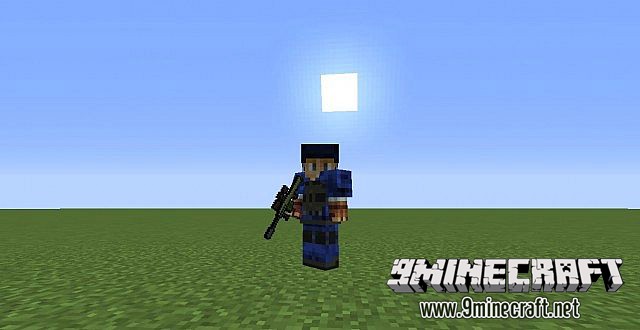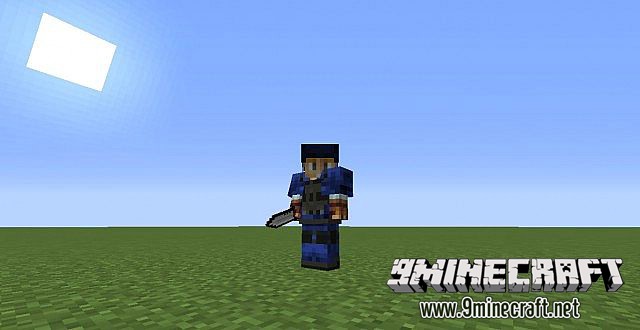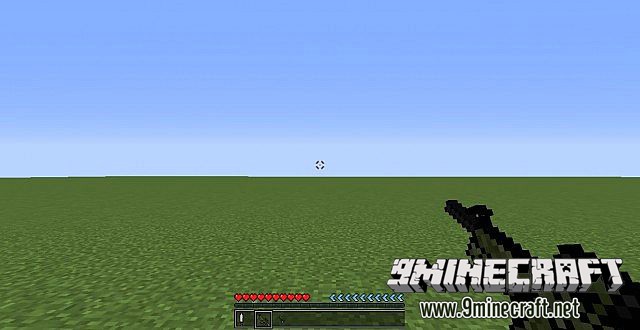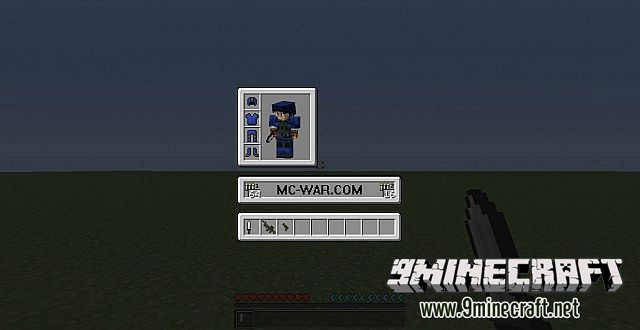 How to install MC-WAR Pixel Gun 3D Resource Pack
Download MC-WAR Pixel Gun 3D Resource Pack.
Open Minecraft, and go to Options->Resource Packs->Open Resource Packs Folder.
Drag the zip file you downloaded into that folder.
Select the pack, and you're done!
Download links for MC-WAR Pixel Gun 3D Resource Pack
https://dl6.9minecraft.net/index.php?act=dl&id=1415904534 (Server US – 1MB)

https://files2.9minecraft.net/index.php?act=dl&id=1415904540 (Server EU – 1MB)
Tags: