Minecraft 1.8.2 Pre-release 1
26,762
views ❘
December 20, 2014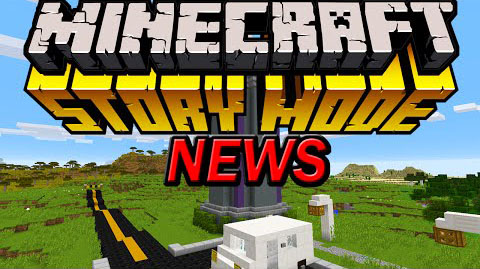 Broadcasting to your computer or mobile device, fighting back Zombie attacks with hard-hitting facts, this is MINECRAFT NEWS! New info this week on the upcoming 1.8.2 update with the first pre-release hinting at Christmas secrets for the holiday break, as well as Dinnerbone's new and improved Minecraft launcher & the exciting announcement of episodic adventures Minecraft: Story Mode from Telltale Games. Thanks for watching guys…1.8.2 and 1.9 are on the way!
There are some bugs fixed:
Hostile mobs continue to follow/attack you in spectator mode
Explosion force on entities is directionally biased
Explosion physics changed, range of some TNT cannons greatly reduced
The Minecraft team and everybody else at Mojang wish you happy holidays and a great transition into the new year!
To get pre-releases, open your launcher and press the "New Profile" button. Call it "pre-releases" and check the box saying "Enable experimental development snapshots" and save. To switch to the normal version, you can select it in the dropdown at the bottom left corner of the launcher. Back up your world first or run the game on in a different folder (See the "new profile" dialog).
Download Links
Client: Download from Server 1

Server (Jar): Download from Server 1

Server (Exe): Download from Server 1
Tags: