Musical Metropolis Hunt Map (1.20.2, 1.19.4) – A Hunt for Music Lovers
Map types:Finding
555
views ❘
August 15, 2022
❘
Musical Metropolis Hunt Map (1.20.2, 1.19.4) is a finding map created by Potassiumola. Greeting music lovers, let's try out this lovely music-themed scavenger hunt! In this hunt, your goal is to find 54 items hidden in barrels around the map. Some of them are easy to be found, but some will be quite a challenge! You can compete with your friends in the hunt to see who can finish it first, and the first person to each barrel gets the enchanted item which is worth double. Have fun!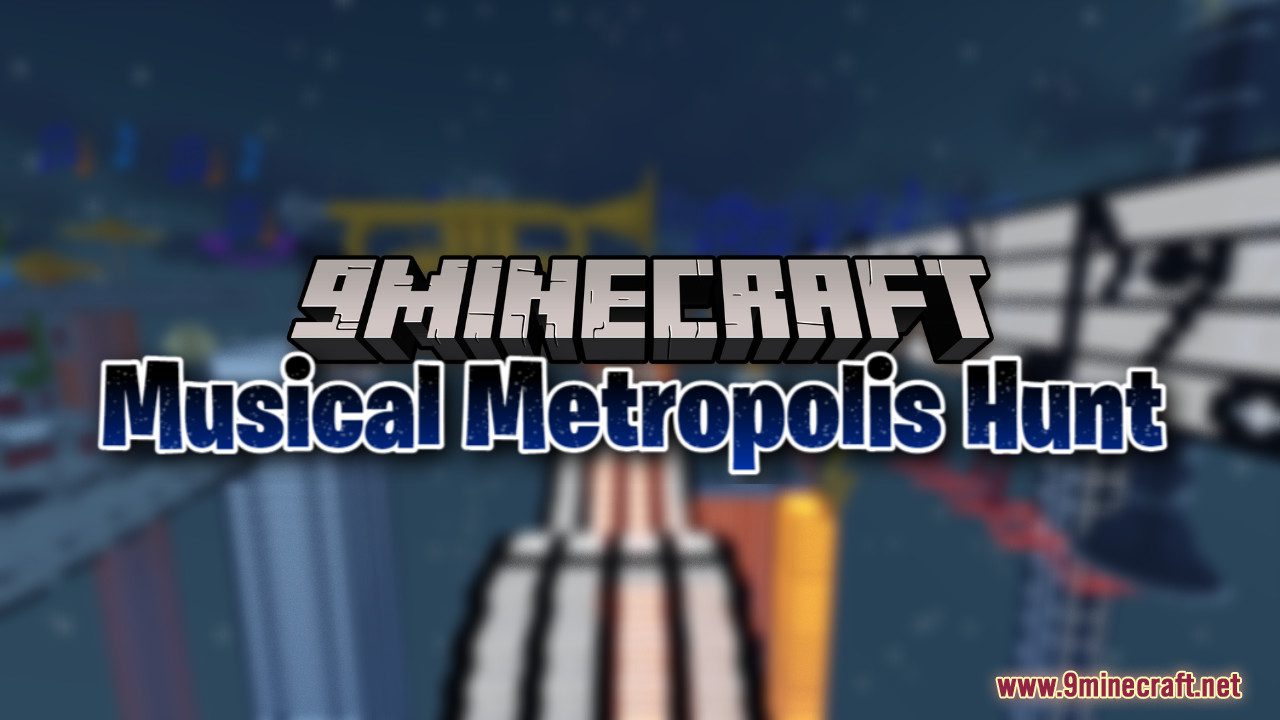 Screenshots: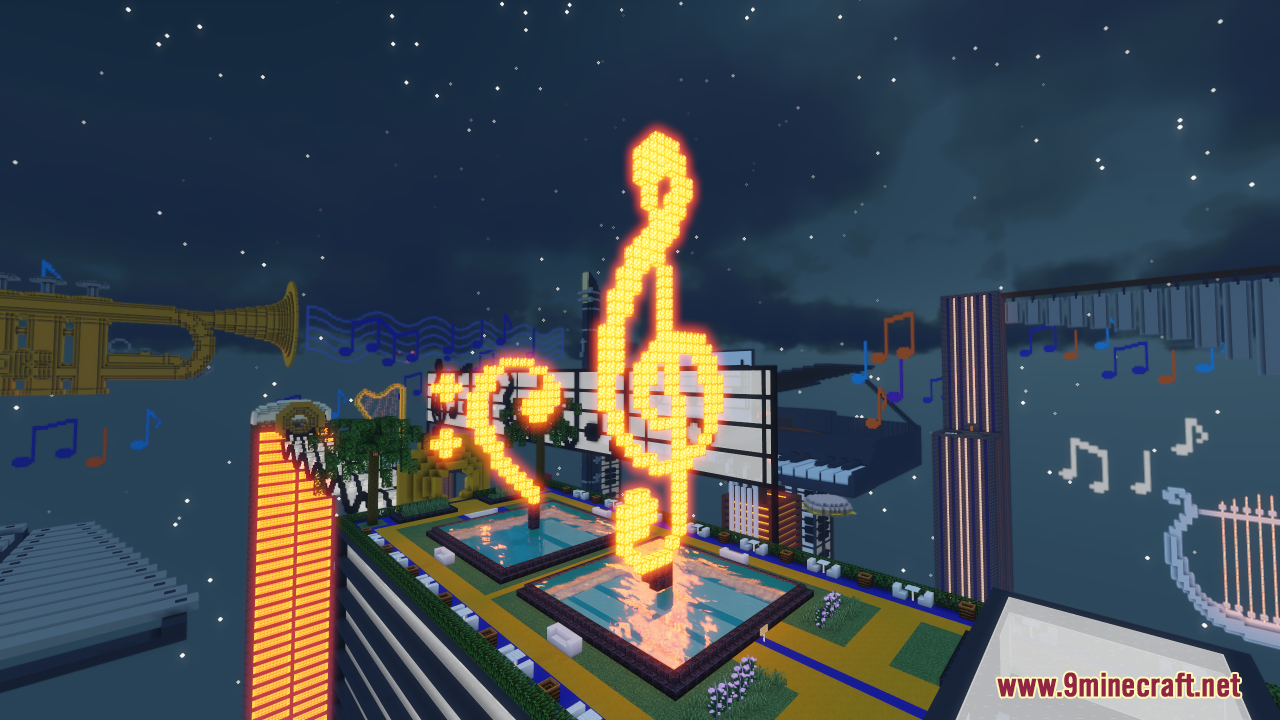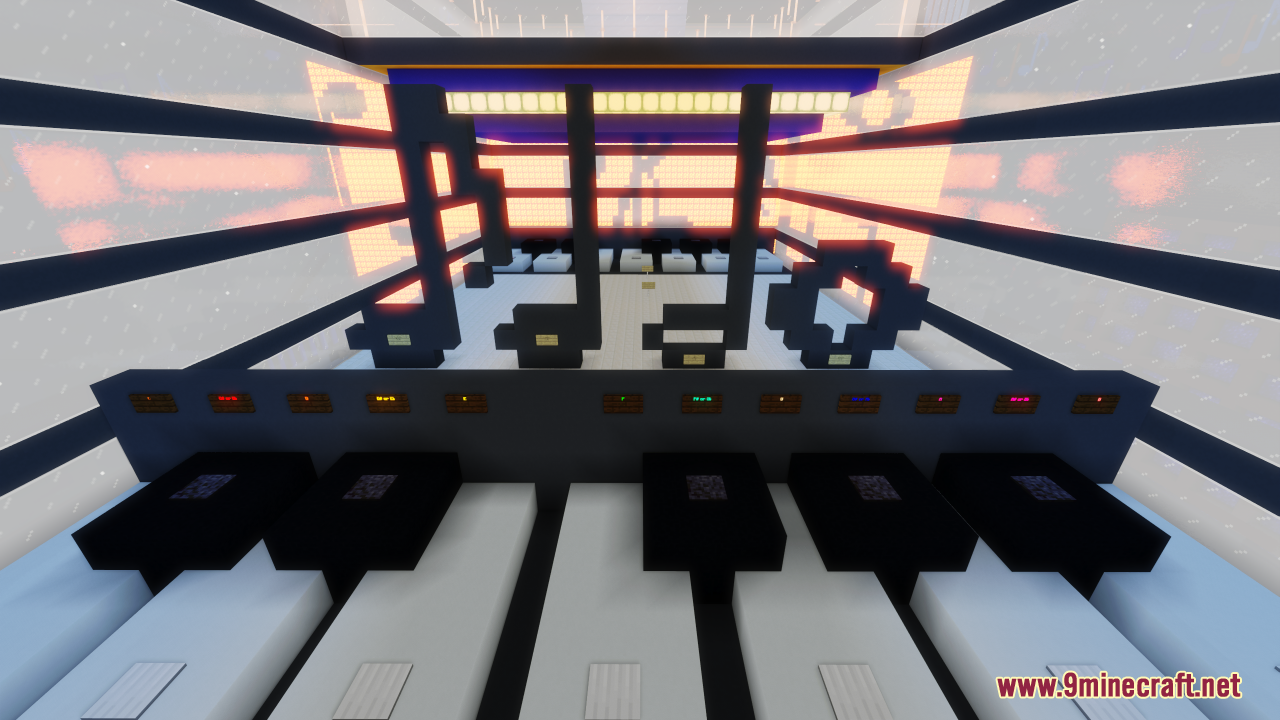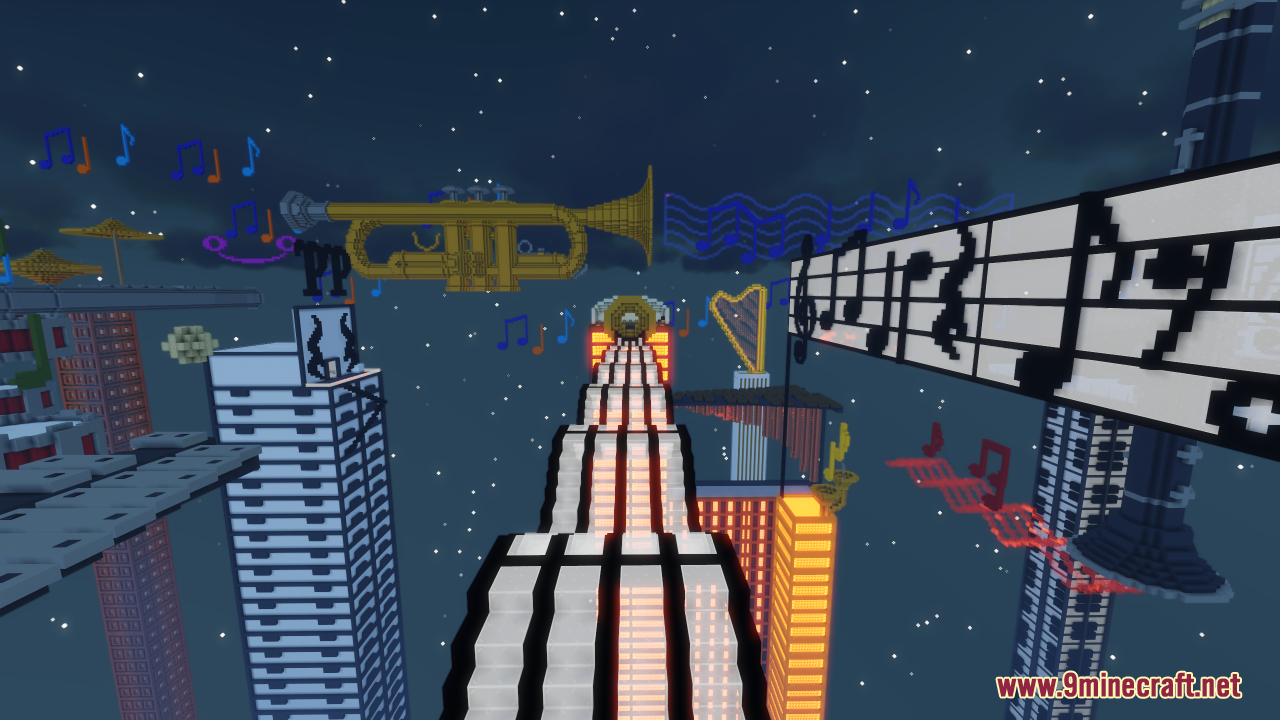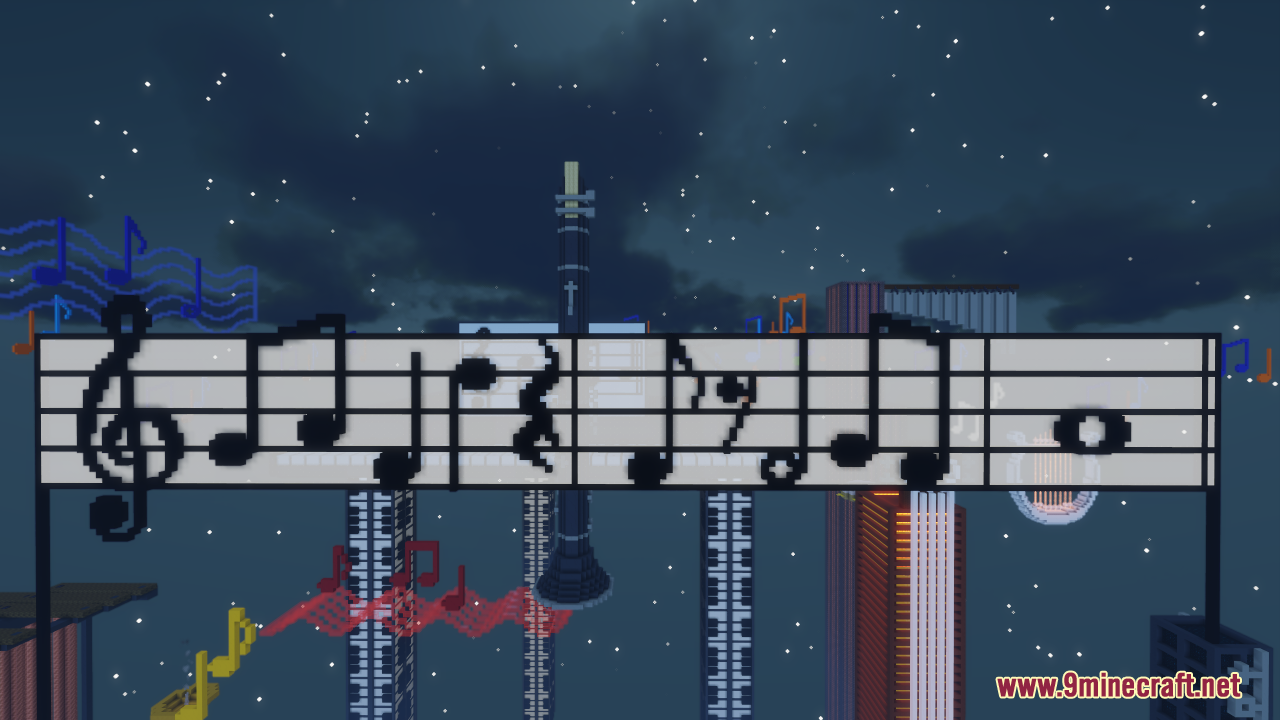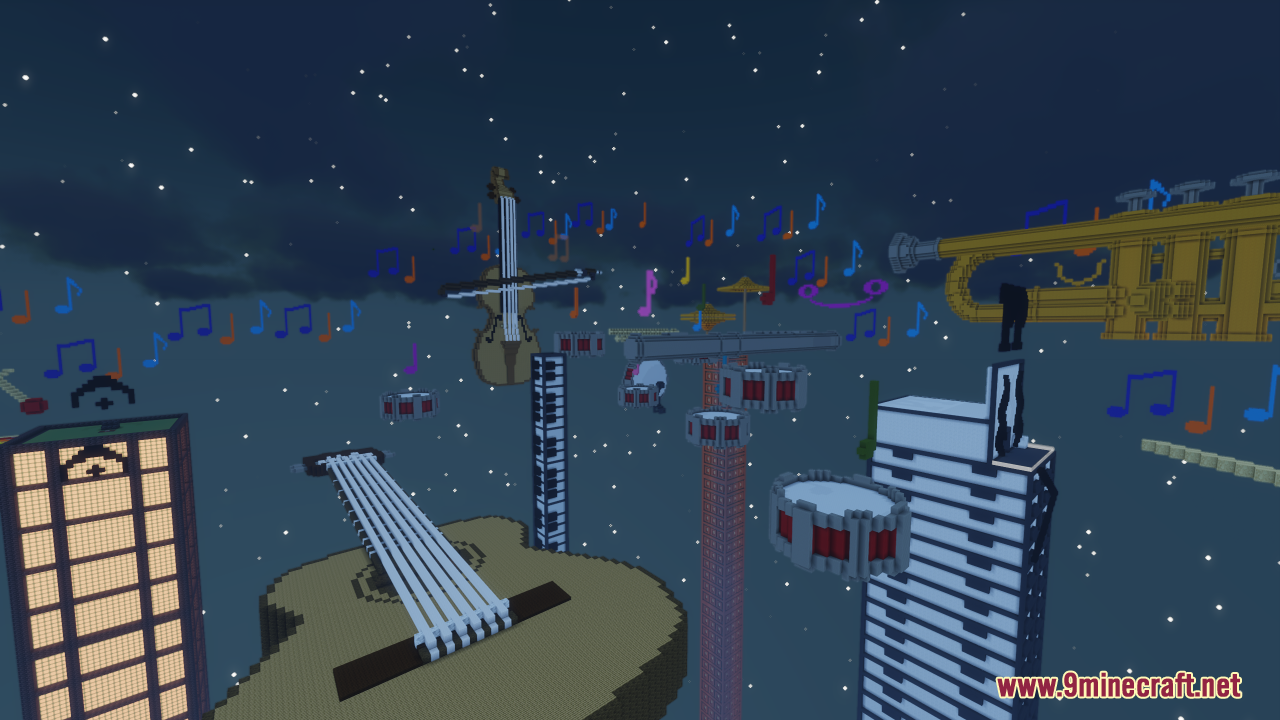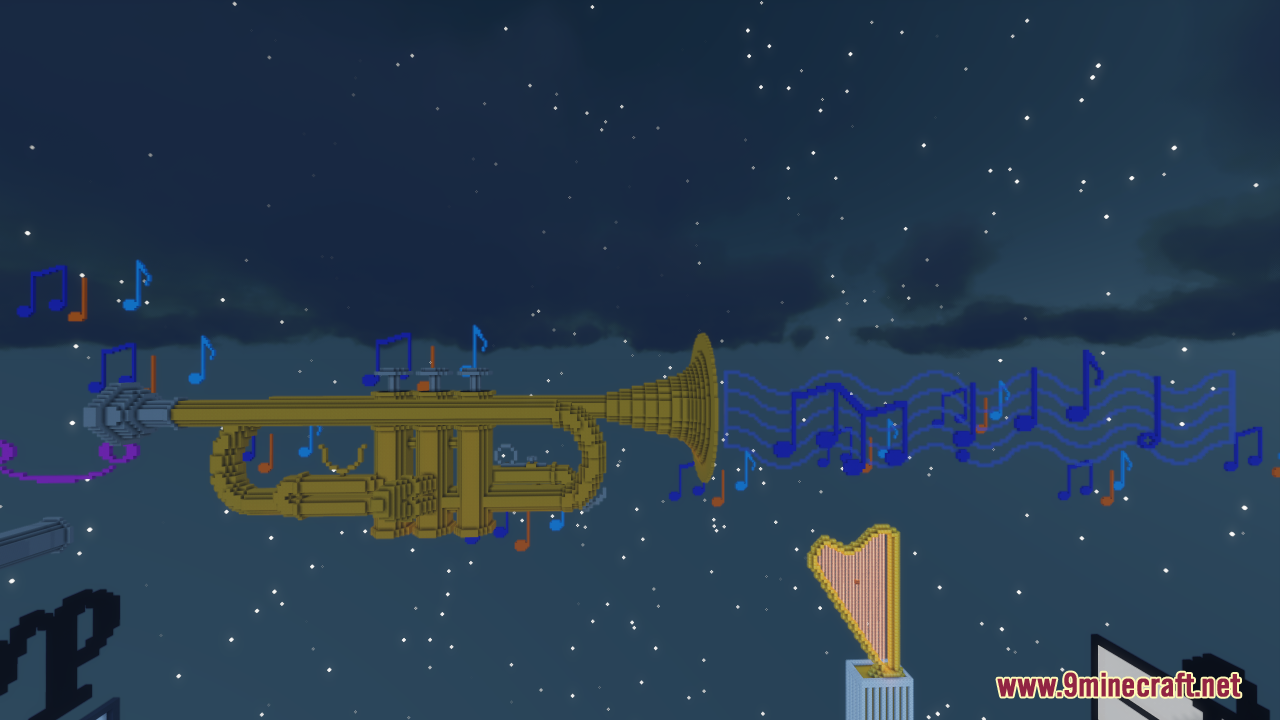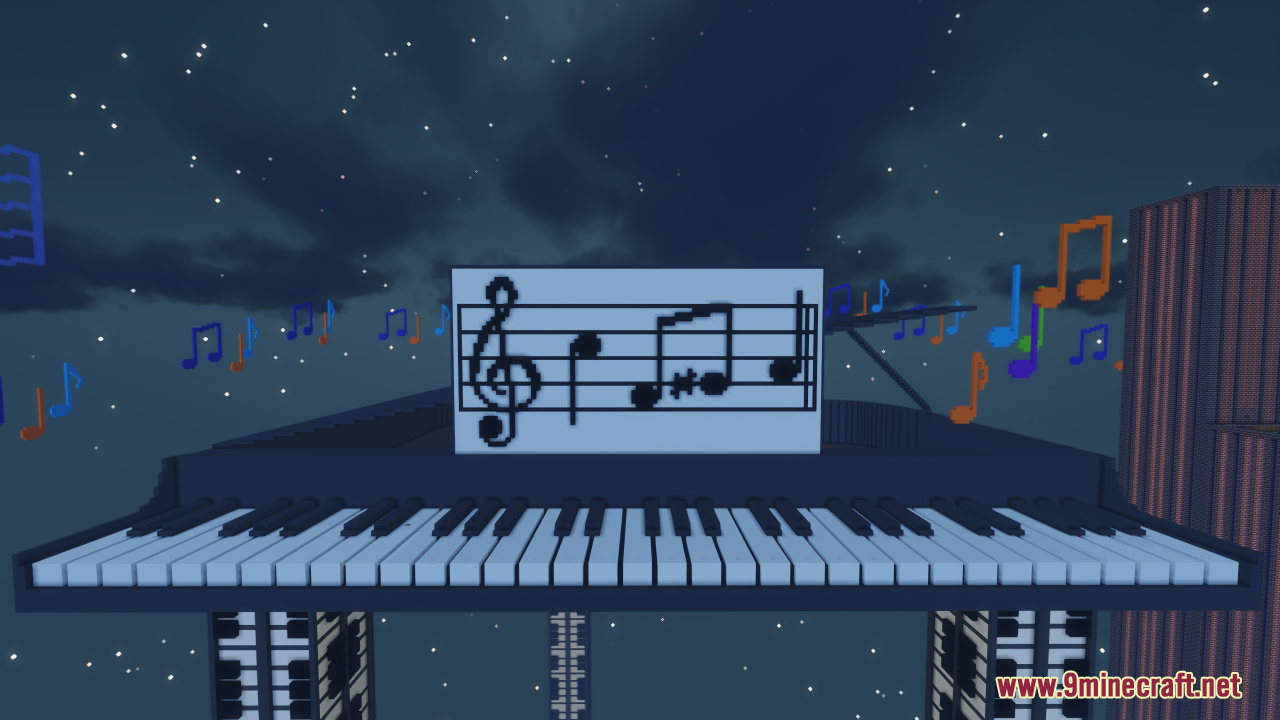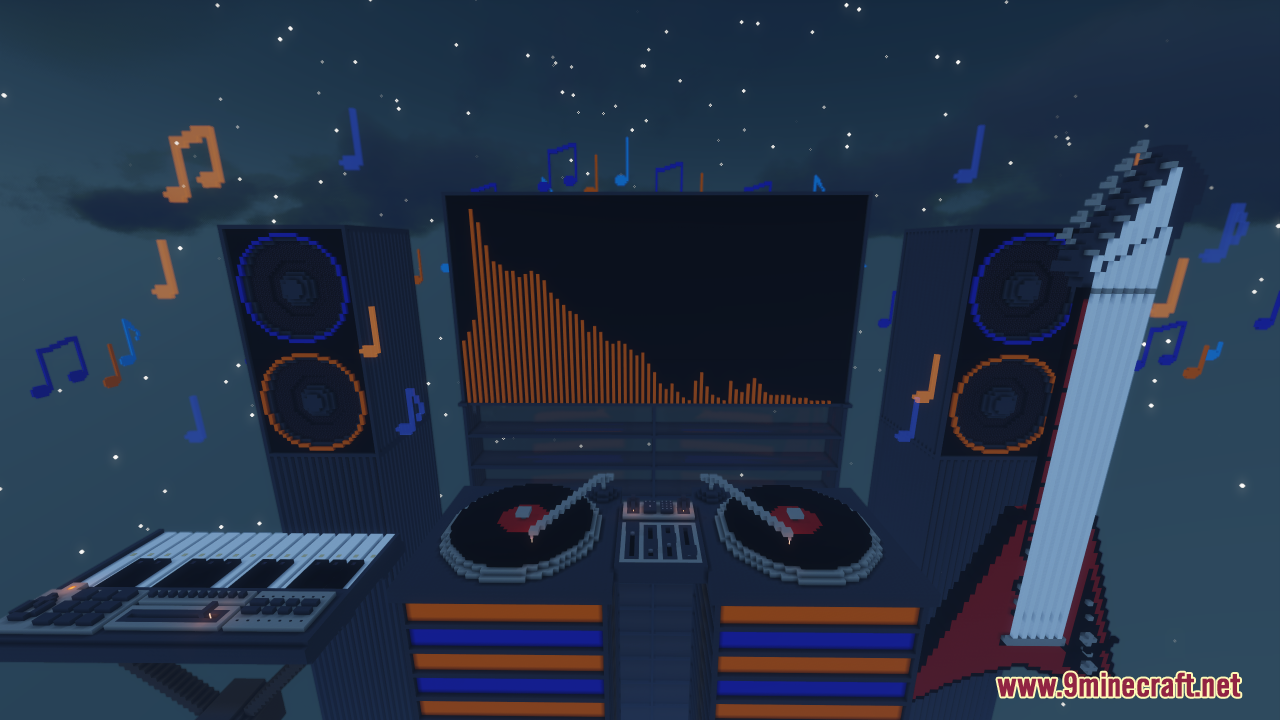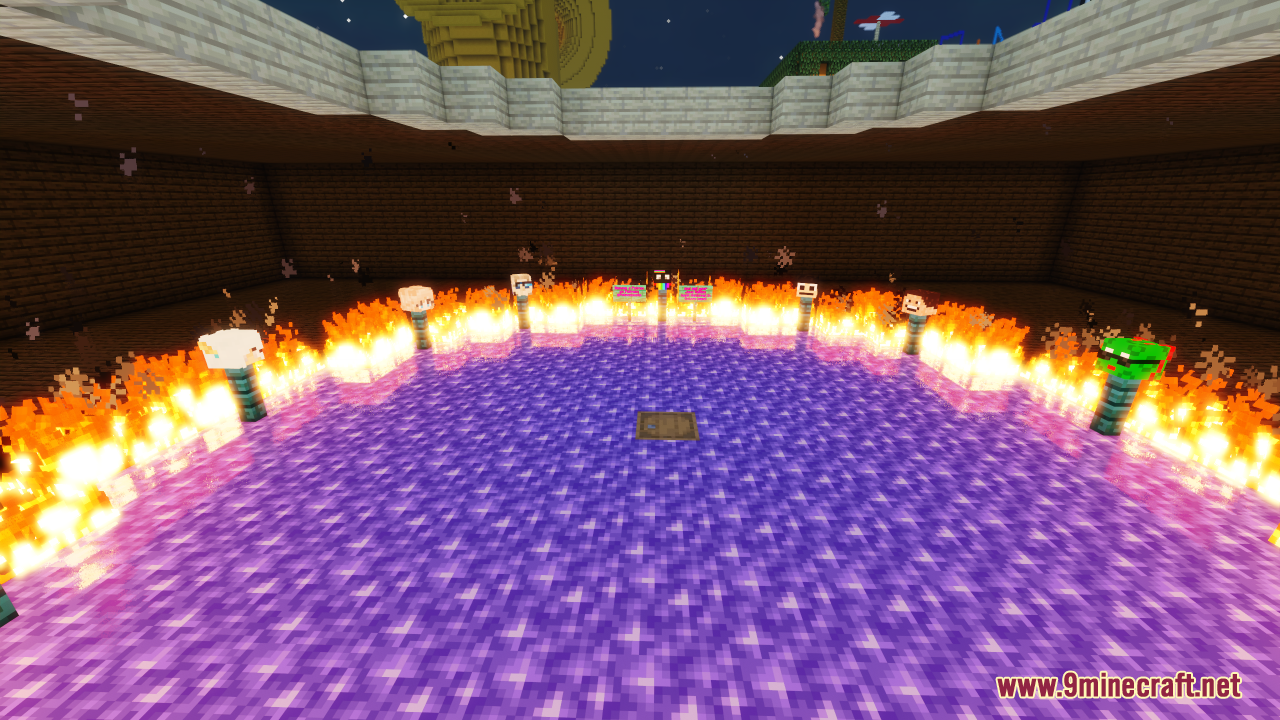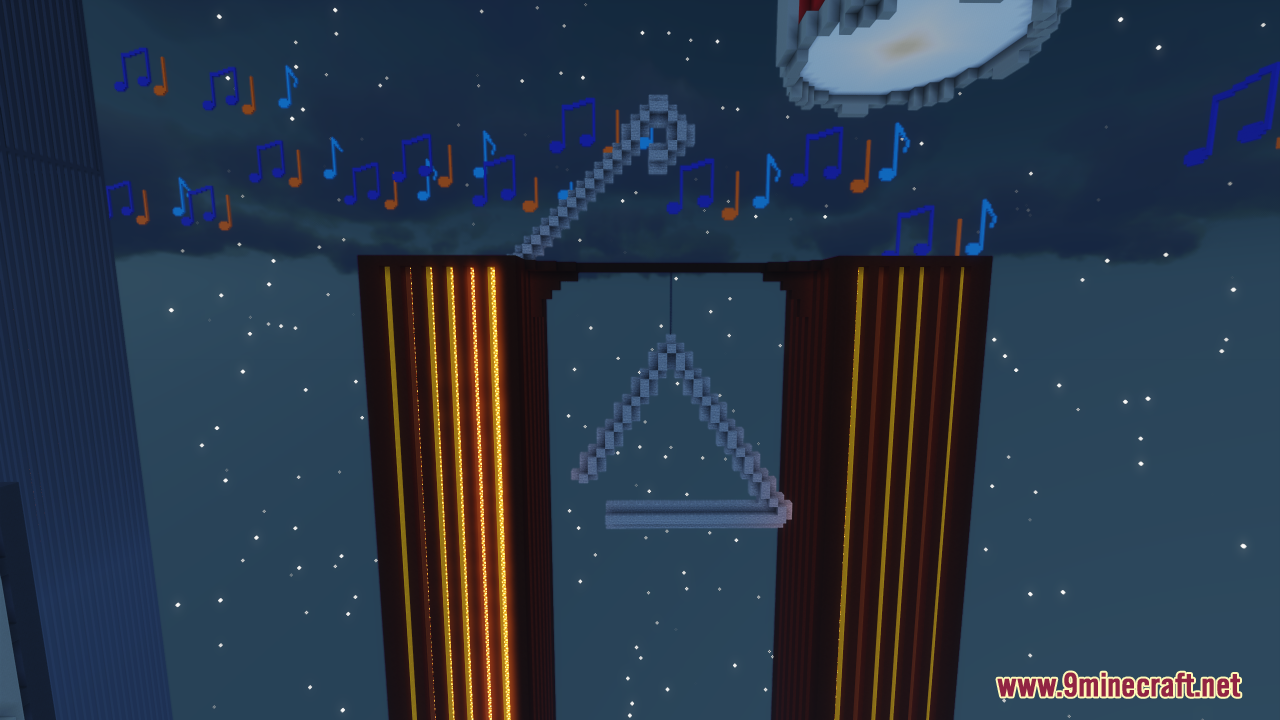 Scavenger Hunt Rules:
You are only allowed to take 1 of every item on the list.
Don't take any items from item frames, books from lecterns or mess with entities.
Here is the list of items that you need to find:
Baton
Dance Floor
Harpsichord
Saxophone Reed
Music Test
Hi-Hat
Xylophone Key
Trumpet Valve
Mallet
Clarinet Bridge Key
Kalimba Tine
Guitar Pick
Saxophone Elbow
Violin Bow
Flute Key
Rest
Lyre Arm
Electric Guitar Saddle
Musical Lily
Trombone Slide
Bass Drum Kick
Harp String
Triangle
Piano Plate
Jukebox
Soundboard Slider
Glockenspiel Tone Bar
Marimba Resonator
Flute Foot Joint
Guitar String
Piano Key
Chimes
Record
Violin Scroll
Trumpet Valve Slide
Bonus Questions
Marimba Tone Bar
Keyboard Key
Musical Mushroom
Notes
Clarinet Bell
Music Stand
Drumstick
Bell
Speaker
Fermata
Snare Drum
Violin Tailpiece
Harp Base
Keyboard Leg
Trombone Bell
Piano String
Trumpet Valve Ring
Player Head
How to install:
Musical Metropolis Hunt Map (1.20.2, 1.19.4) Download Links
For Minecraft 1.20.2, 1.20.1, 1.19.4

Tags: