Puzzle at Will Map 1.9.4
2,014
views ❘
September 18, 2016
Puzzle at Will Map is for 4 players only.
Puzzle at Will requires everyone to use a Resource Pack that has been included in the map folder as "resources.zip". Puzzle at Will is a 4 player puzzle/adventure map made by VentexGaming. Follow the stories of 4 ordinary people who fall into the hands of an evil man driven by darkness. As you navigate through the hallways you notice you are being monitored; every conversation, every breath, and every move. Uncover the mystery of the man in the darkness as you Puzzle at Will.
Not only do you solve puzzles, but also follow the story-line that has you chasing down a mysterious man who has kidnapped you and your friends, claiming that you are here for personal testing. This map requires 4 players to logically solve 7 branches of mind-bending puzzles to uncover the secret behind the mysterious man.
Puzzle at Will Map Features:
About 3 Hours of Gameplay – that means 3 hours of fun with the company of your friends!
Custom RPG music by Darren Curtis – well-picked out music that makes the experience 2x better! (Send him some love!)
Experience a Story Rich Plot-line – follow the player's stories as you're forced to obey the man in the darkness.
Special Voice-Acting & Sound Effects – experience the map with 52 fully voice acted lines; including the man in darkness.
Custom Models – find out what the man in the darkness & his assistants look like!
Unique Boss Battles – battle your way through 2 boss battles that will keep you at the edge of your seat!
Aesthetics – not only did we want to create great puzzles, but also wanted to make you feel the setting of the puzzle.
Over 7 Branches of Puzzles – well-thought out puzzles that will test your abilities.
Interactive Builds – make sure to look around the puzzle hub to experience first-hand, failed tests by scientists.
Multiplayer Support – share your experience with 3 of your friends so you're not alone!
Screenshots: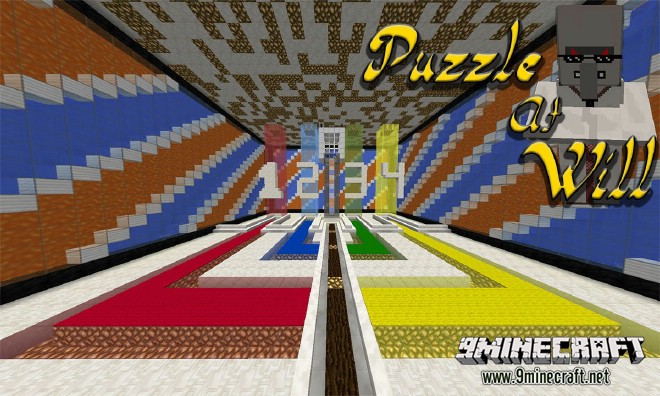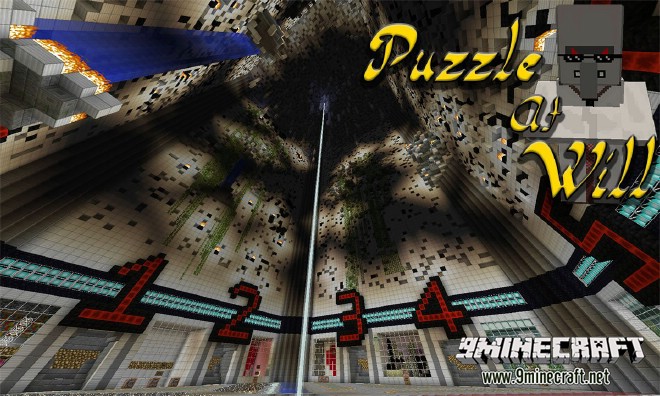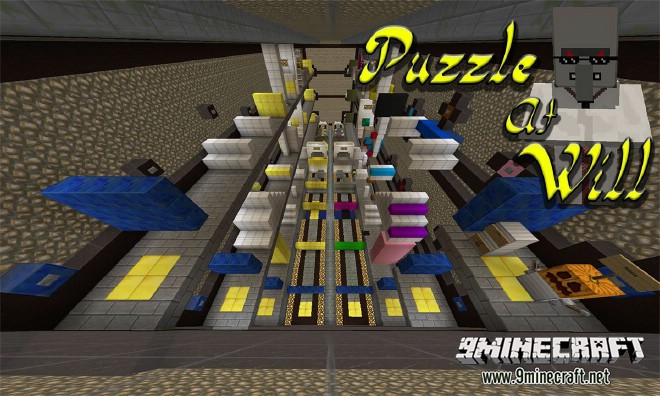 Download Links for Puzzle at Will Map:
For Minecraft 1.9.4
Tags: