RetextureKing's Server Creator
27,252
views ❘
September 24, 2016
RetextureKing's Server Creator. Many people just can't seem to make a Minecraft server; Be it the startup script or the port forwarding. Also, having the entire summer to express my programming skills, I decided to make this. Sure, there are other ones out there, but I wanted to make one. This does what the title implies: Makes you a Minecraft server with the click of a few buttons. Please note that this application is in alpha stage and does not yet have features such as a proprieties editor and an external mod loader. These features are planned and will eventually be implemented.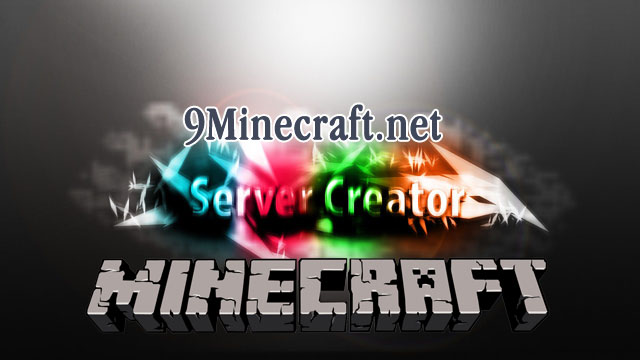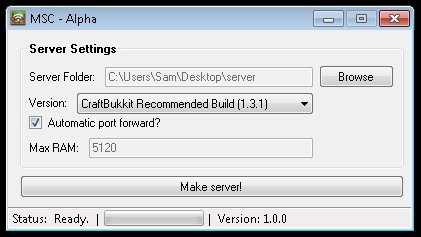 Features:
Automatic port forwarding – You don't even need your router credentials!
Automatic enabling of UPNP – Don't do any work so my program can port forward for you! It's all automatic!
Support for Bukkit, Tekkit, and vanilla Minecraft – Your server, your way.
Automatic updates – When I release the latest and greatest updates, you get them also.
Fluid and easy to use – Never make a server manually again!
Notes:
Make sure ALL instances of Java (java.exe, javaw.exe, java *
32.exe, etc.) are closed, or you will be stuck with an invisible server running on your computer!
For the automatic port forwarding to work, UPNP MUST enabled on your router AND your computer.
This application REQUIRES .NET Framework 4.
I AM NOT providing help with UPNP. If the portforwarding fails/doesn't work, just go here to do it manually.
This made it on the front reel TWICE! Thanks guys!
Enabling UPNP Automatically
Open the application and click "More options… -> Port Forwarding -> Enable UPNP" and say yes to the UAC prompt. The application will say "Done!" within a second after UPNP. has been automatically enabled.
NOTE: Don't run "EnableUPNP.exe" directly, or it won't fully enable UPNP. It has to be run through the application.
Enabling UPNP Manually
To enable UPNP on your computer do the following: (NOTE: Enabling it on the router is different for each one, so I can't help you there.
NOTE 2: You need to be an administrator on the computer to enable UPNP if it hasn't been enabled already.)
Click (WINDOWS KEY) + R at the same time on your keyboard.
In the "Run" dialog, type "services.msc" and click enter.
If they are not started yet, start "UPnP Device Host" and "SSDP Discovery".
Click Start and search for "cmd.exe". Right click it and select "Run as Administrator"
Type "netsh firewall set service type = upnp mode = enable" and click enter.
Your done!
Installation:
Download the ZIP file.
Extract ALL the files into a folder.
Run "MSC -Alpha.exe" and update to the latest version.
Important note: Do NOT rename, remove, or edit any files after the extraction. Every file is needed to run the program, and renaming them will cause fatal errors.
RetextureKing's Server Creator Changelogs:
v1.0.8
Fixes file generation not working for people with a space in their Windows username.
Get it from:
Download Links for RetextureKing's Server Creator:
Tags: