Roguelike Adventures and Dungeons Modpacks 1.12.2 (250+ Quest)
130,056
views ❘
April 20, 2019
Roguelike Adventures and Dungeons Modpacks 1.12.2 is an exploration-based rogue-like modpack with 250+ Quests, Character and Tools Leveling, tons of new structures, Twilight Forest, Aether, The Betweenlands, Tropicraft, Cavern, Beneath dimension and more!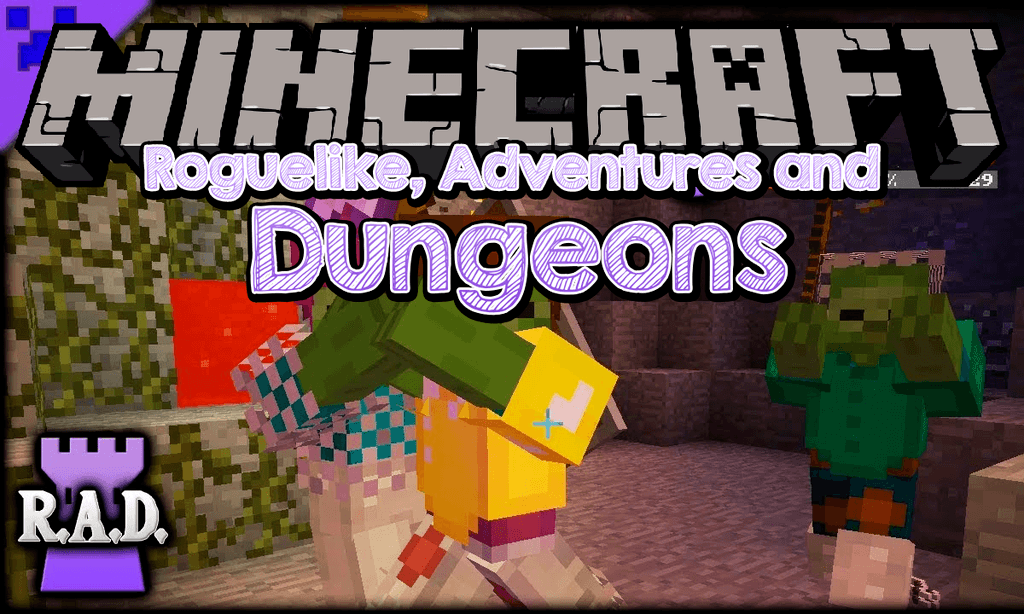 Introductions:
Do you like roguelike dungeon crawling games? Or exploring Minecraft world for dungeons and structures for loot? Tired of all that tech stuff and just want more fun? Then this pack is for you. It is completely focused on adventuring and exploration, looting and fighting. Fight your way through the dungeons, improve your skills and gear, complete quests and conquer new undiscovered dangerous dimensions. There is no time to relax because as you grow stronger, gathering better equipment mobs will also gain health and becomes stronger!
Not enough for you? Want more? Explore new dimensions – Twilight Forest, The Betweenlands, Aether, The Beneath, Cavern II! Find new mobs, experience new landscapes and unravel more mysteries. Step through dimensional doors to find mazes, dungeons, and traps. Lose yourself in the enchanted forest where time stopped at twilight and encounter boss monster like Lich, Hydra, Naga and few more.
Make your way to the wonderful world of Aether… Explore an amazing realm in the sky with the help of your newly crafted airship! Delve into labyrinths, acquire new equipment and fight even more bosses.
Still reading and not downloading the modpack? Got more for you – Betweenlands. It's a harsh unforgiving world of swamps and dangers with many new mobs and bosses with lots of new mechanics, blocks and items for you to explore.
Experience all the beauty of new worlds.
Features:
tons of dungeons and new structures to find and explore. Delve underground or explore ruins on the surface.
new dimensions with own bosses and adventures. (Twilight Forest, Aether, The Betweenlands, Cavern II, Beneath, Hunting Dimension);
be a wizard! The RPG-style system of magic spells to Minecraft with the aim of being as playable as possible. No crazy constructs, no perk trees, no complex recipes – simply find spell books, cast spells, and master the arcane!
door and portals that can teleport you to mazes, puzzles, and traps. (Dimensional Doors);
harder and smarter mobs. Diablo-like modifiers for mobs will make you tremble from fear…
increased mobs variety: from peaceful chameleons to creepy creature.
quests that will guide you through the game and give you some challenges.
earn coins for completing quests and exchange them for valuable rewards you like.
scaling difficulty. As you become stronger mobs will too!
airships! Perfect for your Aether exploration.
random modifiers for your weapon and tools.
level up your skills and your equipment.
simple and more advanced Enderchest-like backpacks with own inventory for long journeys.
some improvements to wolves. Make a new friend so you don't travel alone.
…and more for you to discover!
Keybindings:
F7 – Key wizard. Shows a visual representation of a standard QWERTY keyboard, allowing you to easily find keys that are unbound or conflicting.
F8 – Light level overlay.
F9 – Toggle chunk borders.
N – Notes.
K – Weapon leveling.
L – Character leveling.
C – Accessory equipment menu.
Screenshots: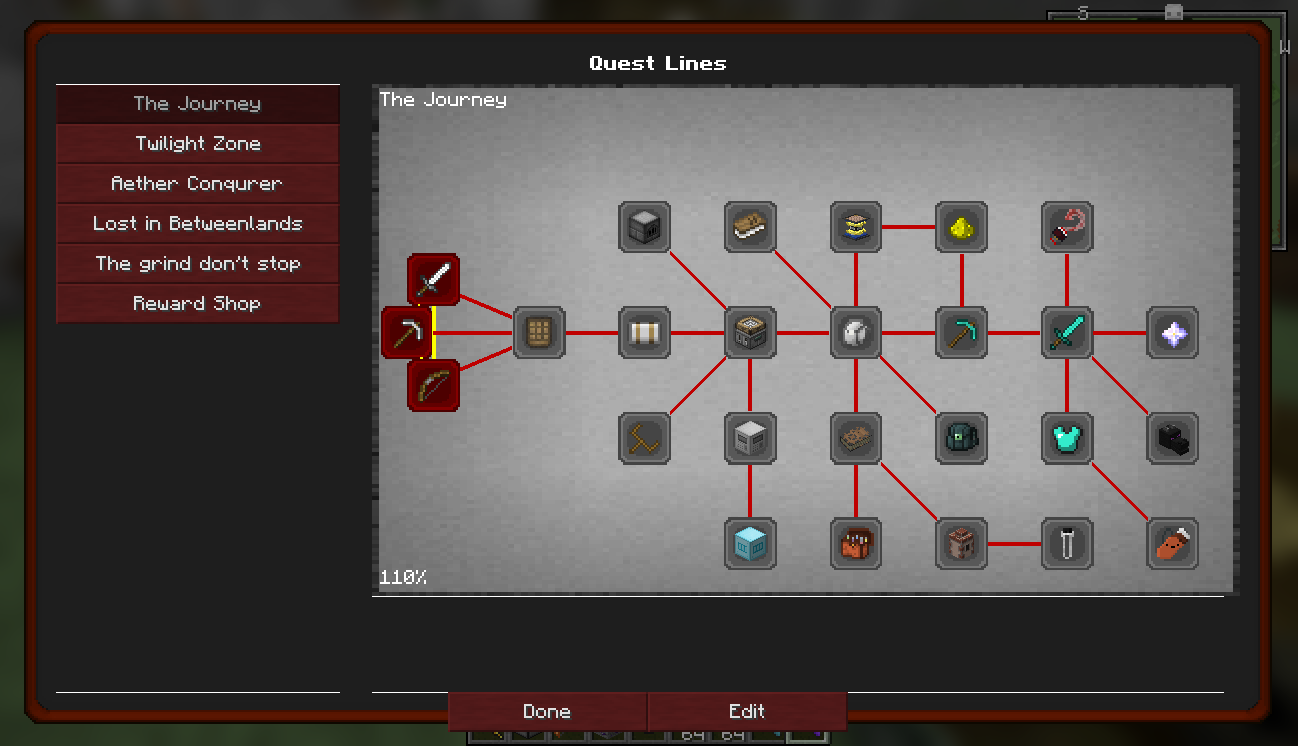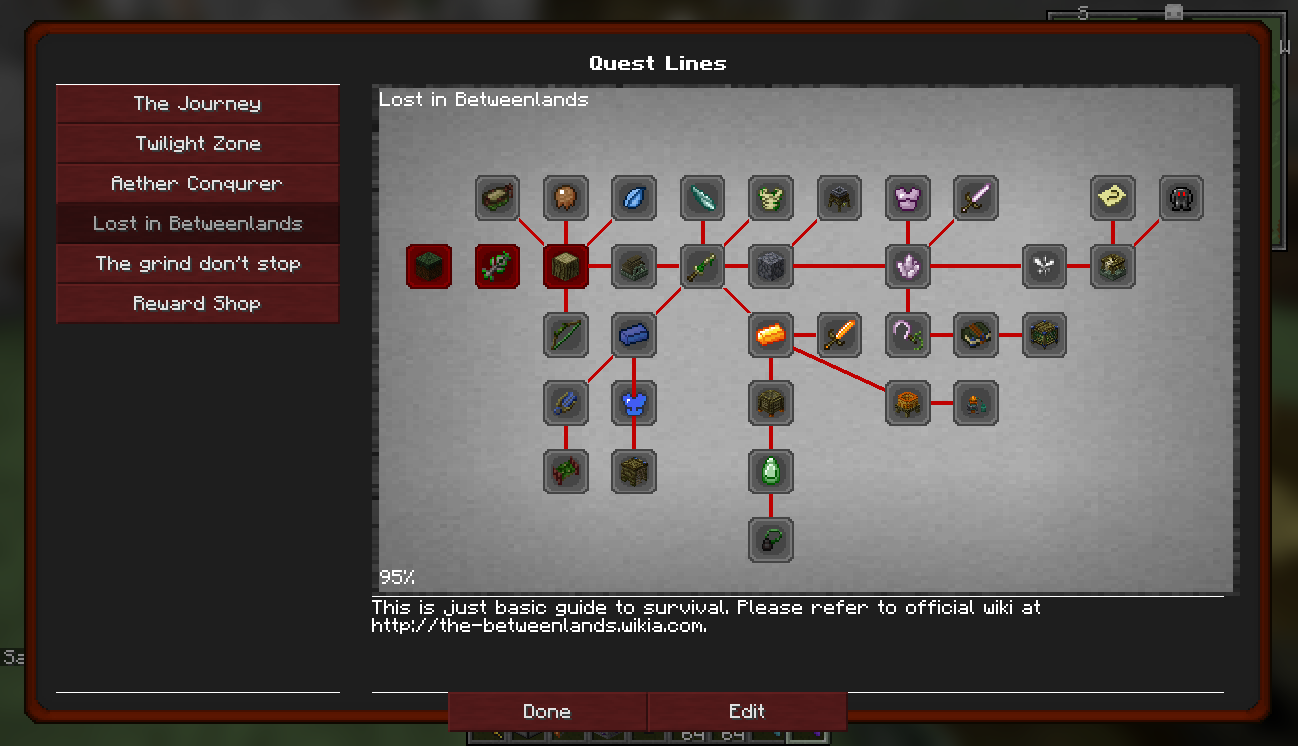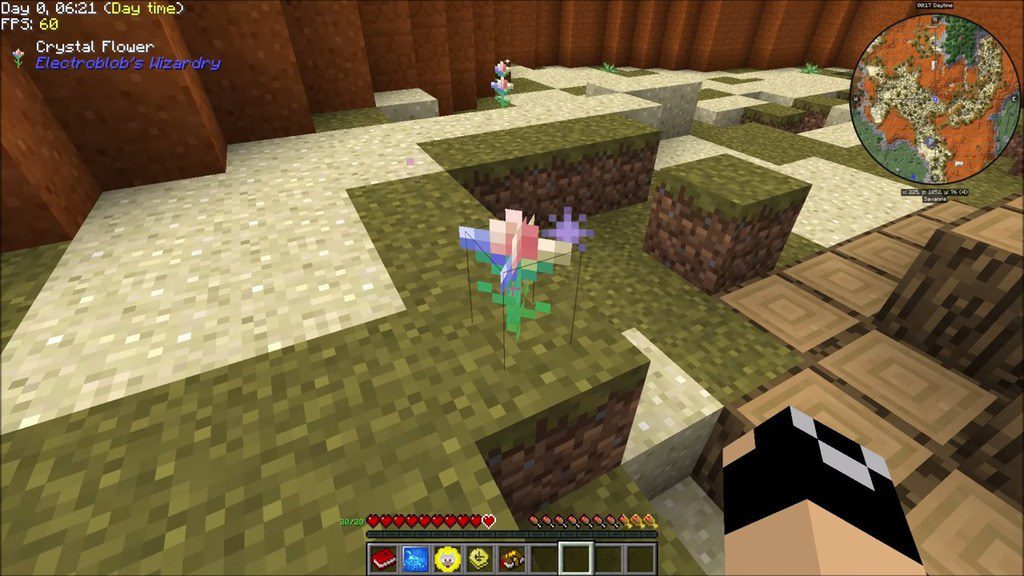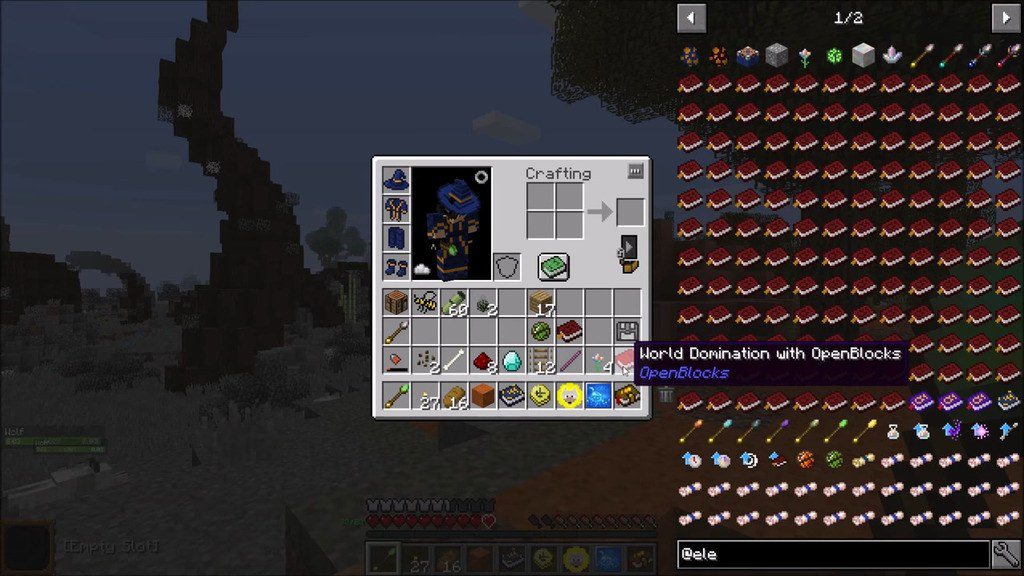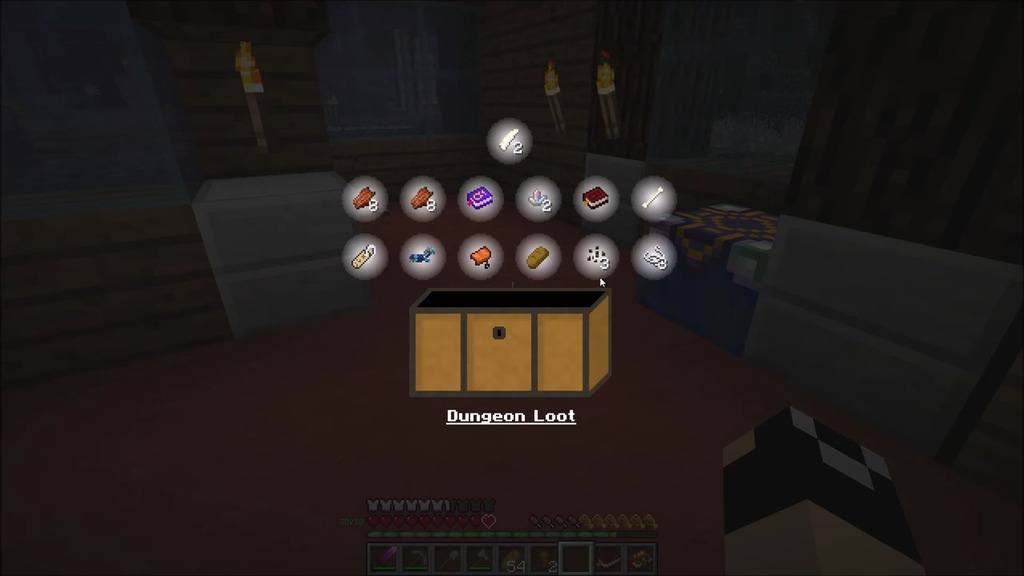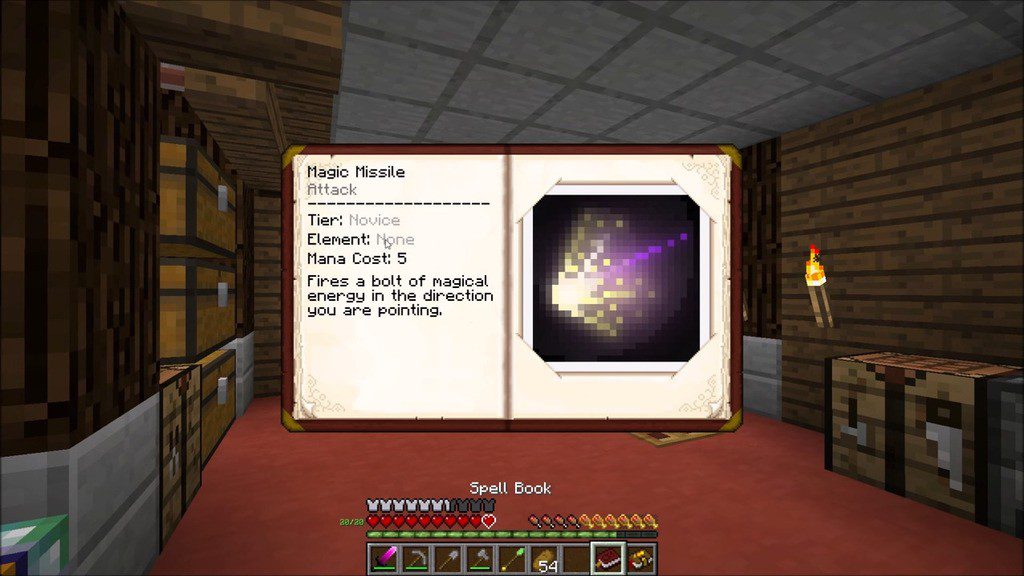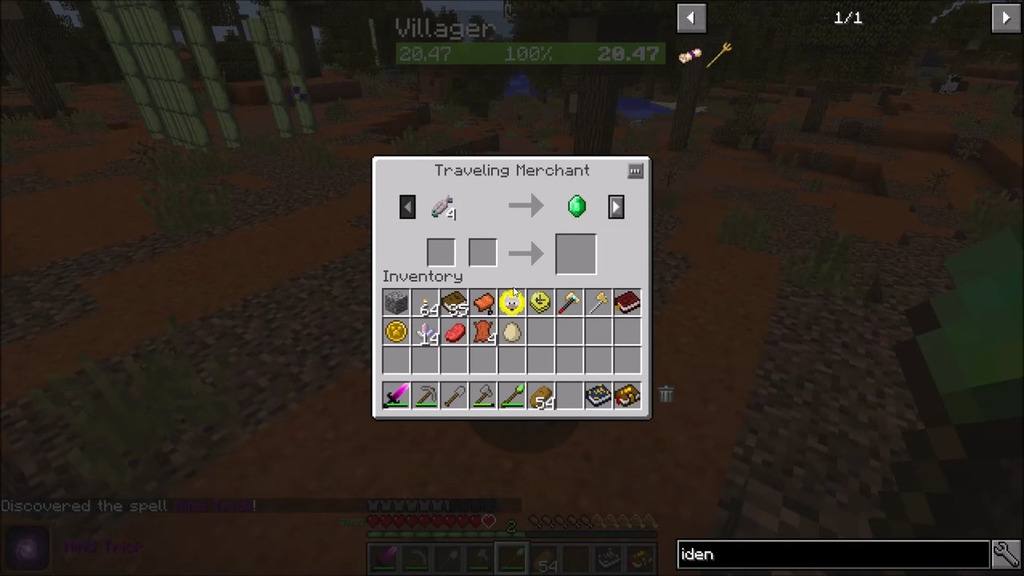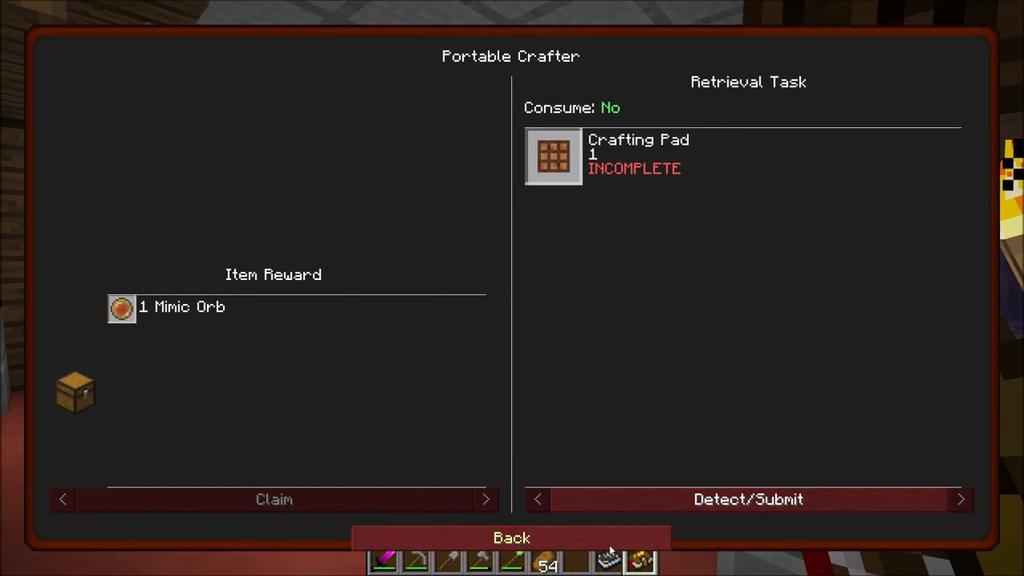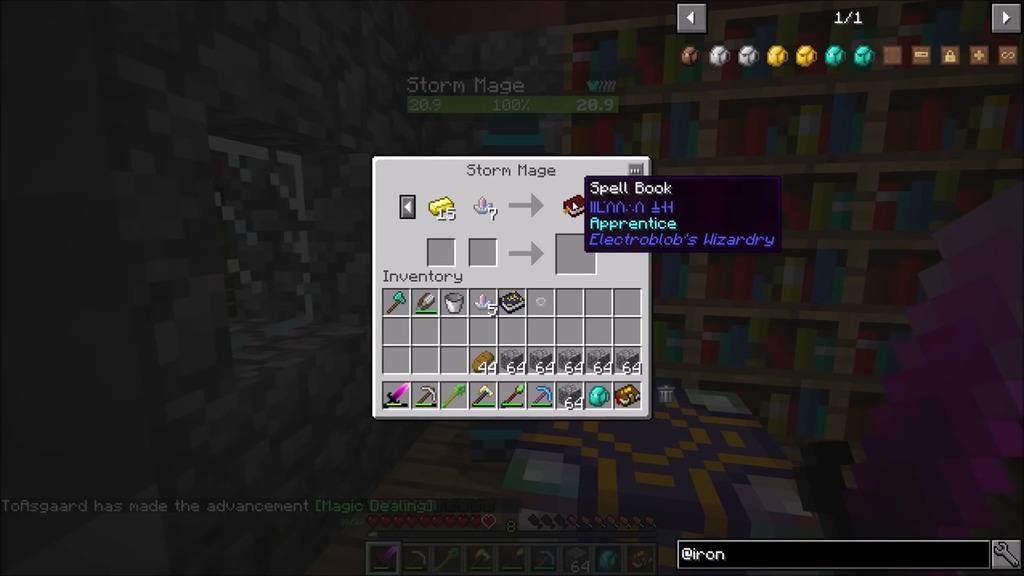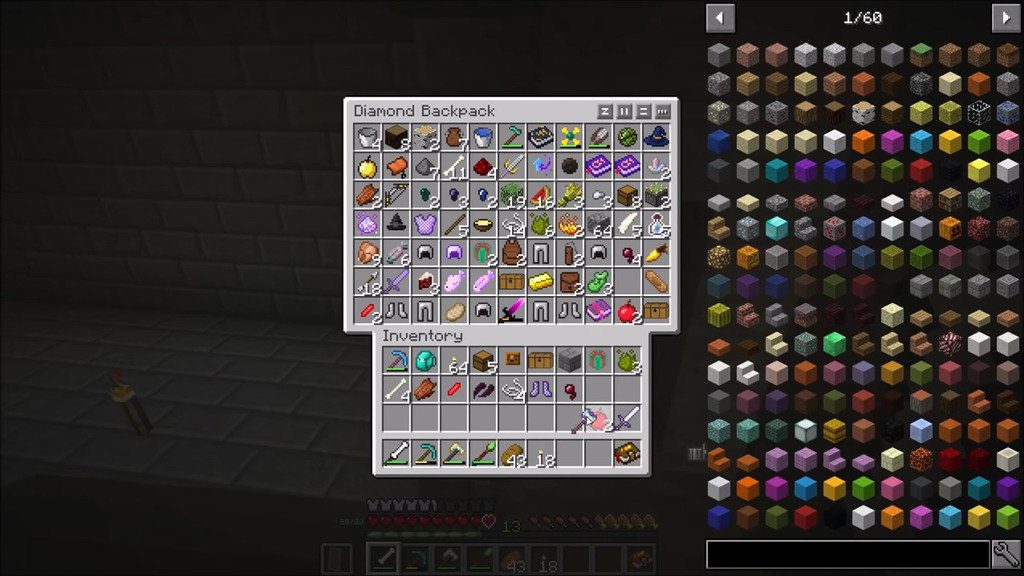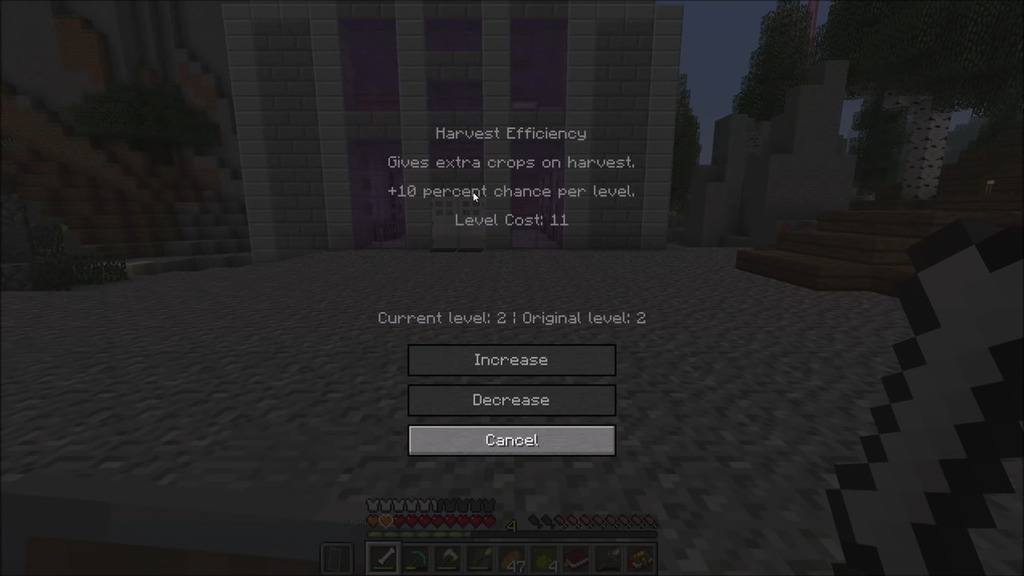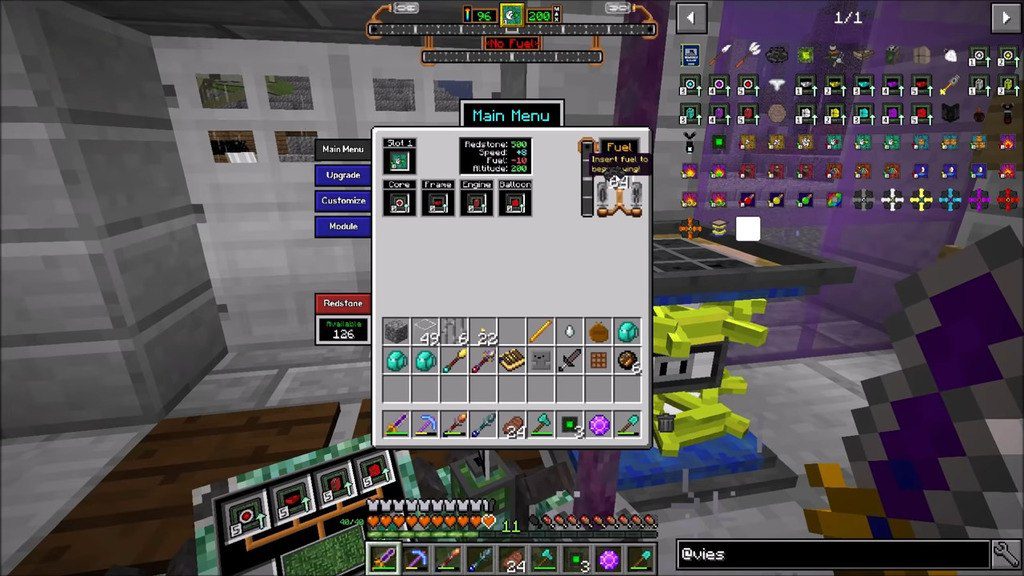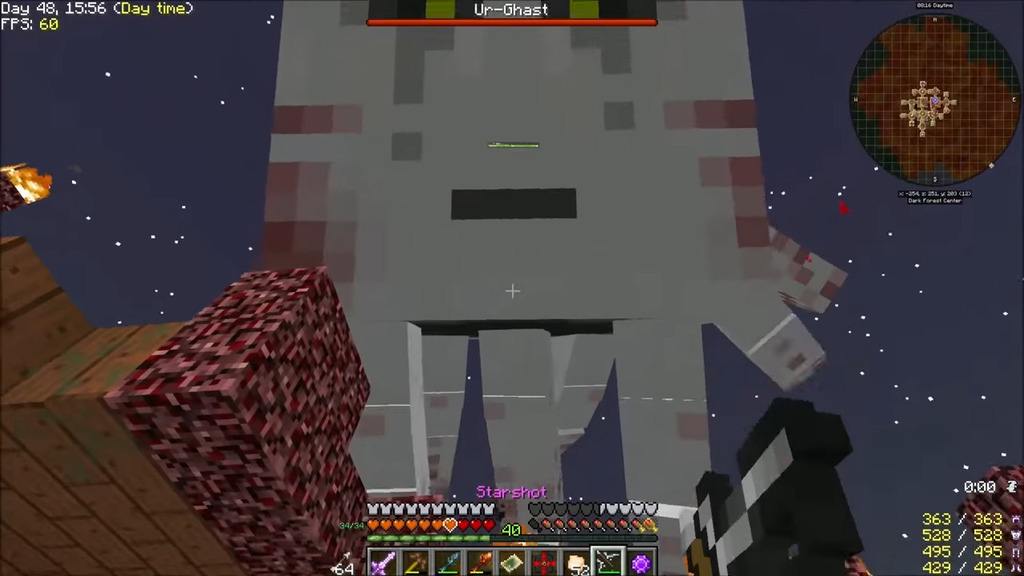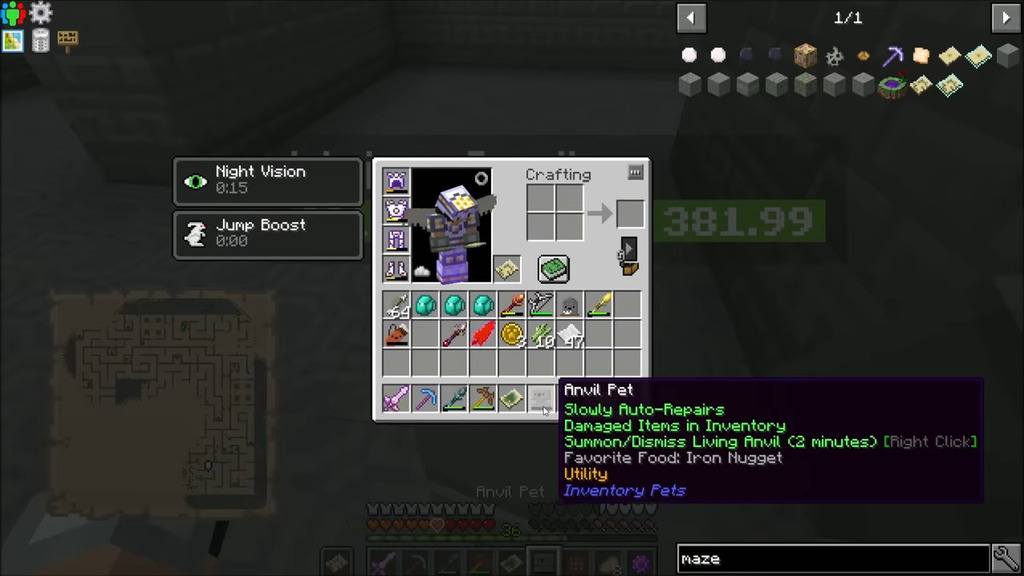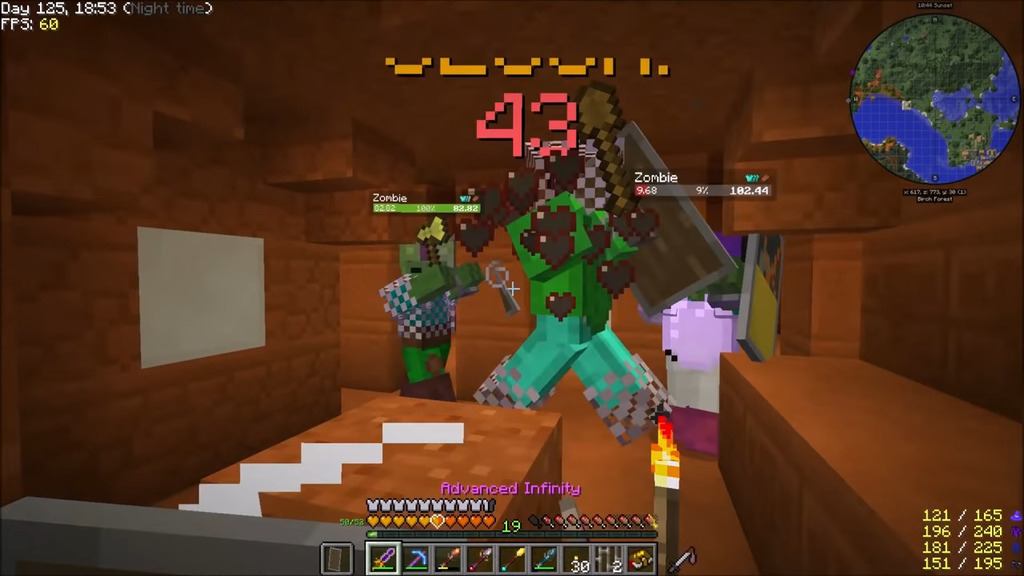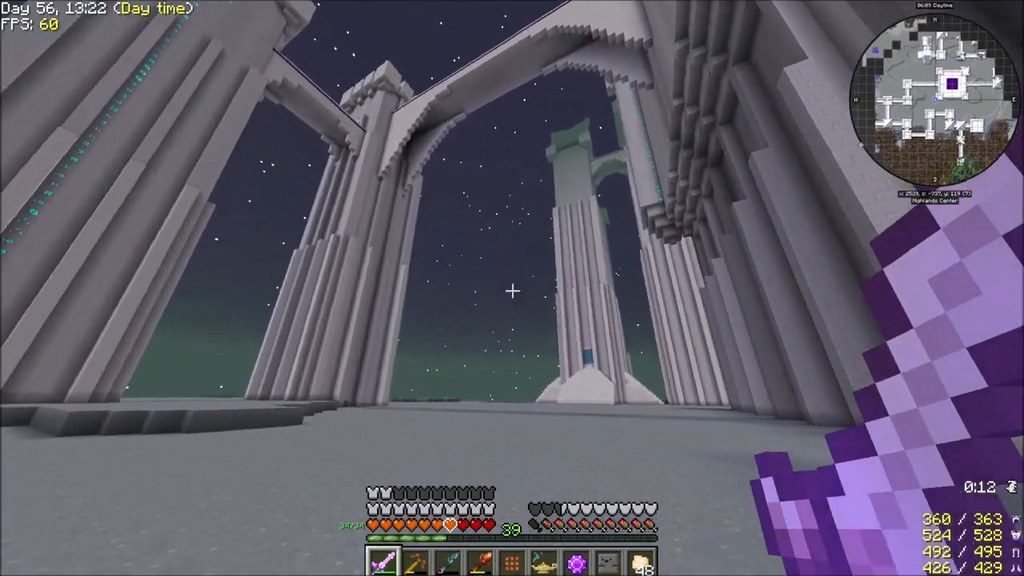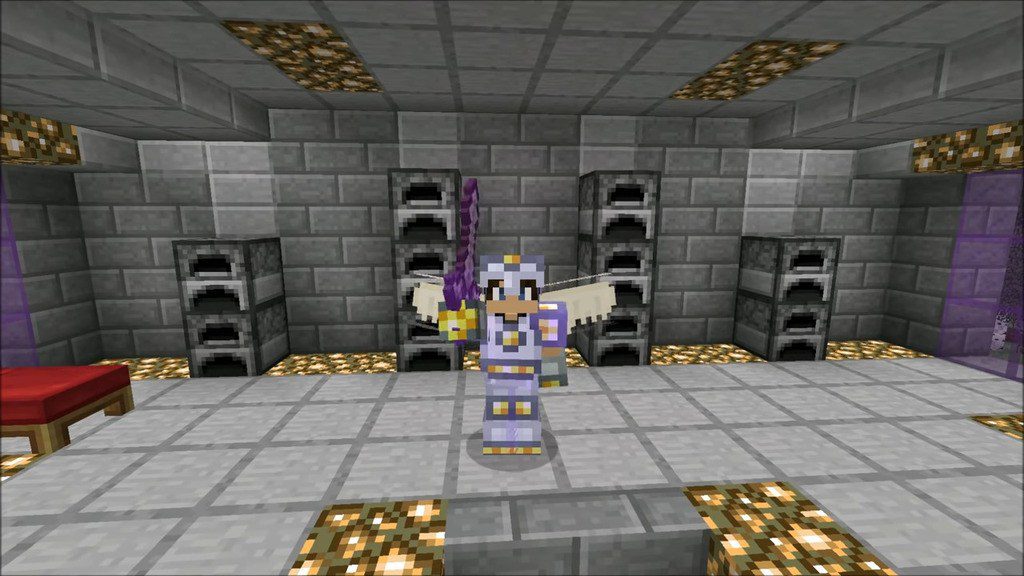 How to install a Modpacks from Twitch App:
Looking for a modpack on Twitch App? Just released a modpack and want to make sure it's showing up in the app? No problem, that's easy! This article is a general how-to on finding and installing a modpack from within Twitch App, but keep in mind that CurseForge is designed for Authors, so some terminology may be targeted at those users.
First up, navigate to the Minecraft Tab in Twitch App (https://www.twitch.tv/downloads)
From here, click "Browse All Modpacks":

This will lead you to a page that by default is sorted by Featured modpacks. In the top left is a search bar. Start typing the name of the modpack you are looking for: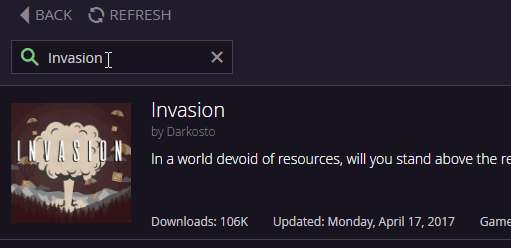 The modpack you are looking for, provided you have the correct name, should be sorted to the top. Once you find it, simply click install!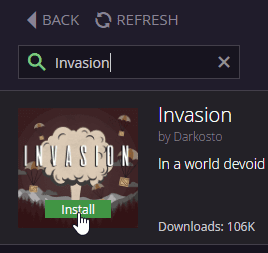 After the pack completes its download an installation, it will now appear as a new profile under your Minecraft tab. From there you should click "Play" and have a blast!
Roguelike Adventures and Dungeons Modpacks 1.12.2 Download Links:
For Minecraft 1.12.2
Tags: