Speed AutoClicker Minecraft – Extreme Fast Auto Clicker
Speed AutoClicker Minecraft is an extreme fast auto clicker that can click more than 50000 times per second. Speed autoclicker lets you generate the fastest and unlimited clicks. Once you set it for limitless clicks and start it by clicking the activation key, it keeps clicking unless you click the activation key again to stop the process.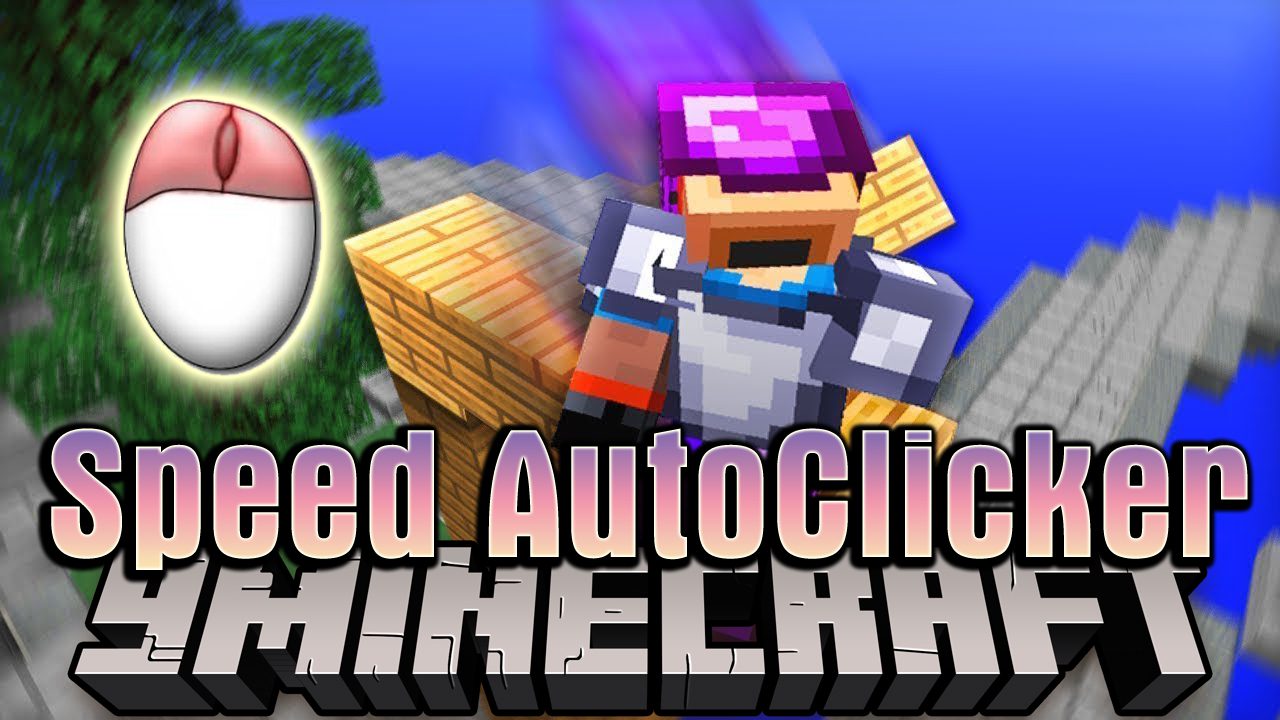 Features:
Clicking Modes: You can change the clicking mode according to game requirements. For example, there are two modes in speed auto clicker; the first one is a hold, and the other one is a toggle.

Hold – in this mode, you have to hold the key to produce fast clicks; as you leave the key, it stops clicking. This mode is helpful for games where you need to be more focused to play.
Toggle – in this mode, you have to use a hotkey to start and stop the process. It is the best for games where you need to click for unlimited time and manage other keys simultaneously.

Custom Key Options: Every game has different keys for repetitive function; therefore, with a speed auto clicker, you can automate all three buttons; right, left, and central (scrolling Wheel).
Time Interval: With this tool, you can set the time interval of clicks. The right time interval is essential to save your user account from getting banned. Every game has a limit of clicks, after that the game system detects these tools. If you set the number of clicks in a second according to the game limit, the system cannot detect the tool, and you stay safe.
Hotkey Customization: Speed auto clicker has a hotkey option to start and stop the process. Sometimes, the default hotkey doesn't work efficiently for gamers, and it feels tough to reach out for clicks automation. So, it lets you set any key as a hotkey according to your convenience.
Fastest Clicking Speed: In clicking games, the speed of clicks matters. To get the highest score, you have to click faster. Therefore, the speed auto clicker provides the fastest clicking speed, so you always stay ahead of your competitors.
Software Selection: To avoid random clicks on other software, the speed auto clicker lets you select specific places where you want to use it, and then it works only at those specific points.
No Installation: It takes no time for installation, similar to its speed. Whenever you want to use this tool, download and directly use it. Moreover, it has a small download file which means it takes a minute to download. Within a few minutes, this tool is ready to use.
Anti Detection: Third-party apps cannot detect this tool. This feature makes it safe and suitable to use for all types of apps without privacy violations.
User Friendly: Anyone who never tried an auto clicker before can use it with ease. This is possible because of its simple interface. Every setting is on the page without any complex description. Moreover, it is available in two languages i.e English and German.
Screenshots: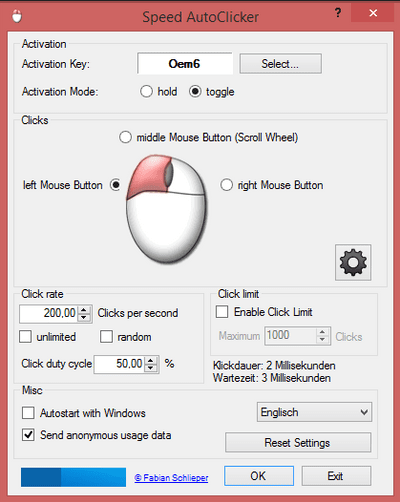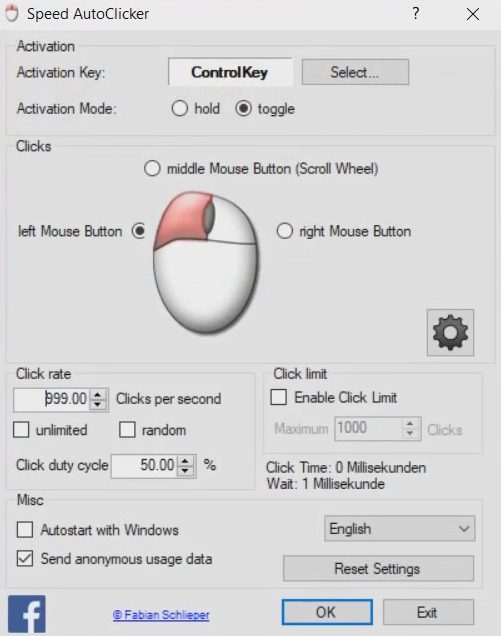 Speed AutoClicker Minecraft Download Links
For All Versions of Minecraft
v1.6.2: Download from Server 1 – Download from Server 2
Tags: