Team Fortress 2 – Dustbowl Map
Map types: PvP
Author: Hypixel ❘ September 28, 2016 ❘ 27,136 views
Here is some informations about Team Fortress 2 – Dustbowl Map for Minecraft Frostburn that you can need before download it.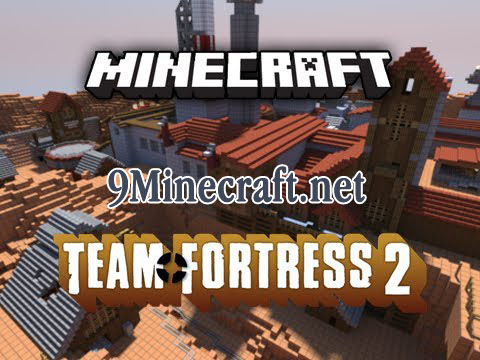 Gameplay:
Suggested team sizes: 6v6 – 12v12
Three stages, each with two control points
Attackers (Blue team) must capture control points in order
Defenders (Red team) are trying to run out the clock before attackers capture both points
Map Features:
No mods/plugins required! Completely vanilla!
8 classes, each with their own perks!
Instantly respawn wearing full gear!
Change classes mid-game!
Respawning health packs, free health/food at the spawn points!
Server Settings
enable-command-block=true
view-distance=15
spawn-monsters=false
spawn-animals=false
Texture Pack: https://www.9minecraft.net/ocd-texture-pack
Download links for Team Fortress 2 – Dustbowl Map:
Tags: