The Best & Coolest Knight Skins For Minecraft In 2023
Becoming captivated by the Knight does not require expertise in Crusades or history; the mere sight of their iconic suits of armor suffices to comprehend why they dominated imagery from the Middle Ages. Their shiny, full plate armor, adorned with crests of Medieval kingdoms, and commitment to the code of chivalry and honor are undeniably impressive. Although living out Round Table fantasies is impossible, Minecraft offers a square alternative. Fortunately, I have curated a list of the coolest Knight skins available in Minecraft, for you and me to enjoy.
1. Oscar, Knight of Astora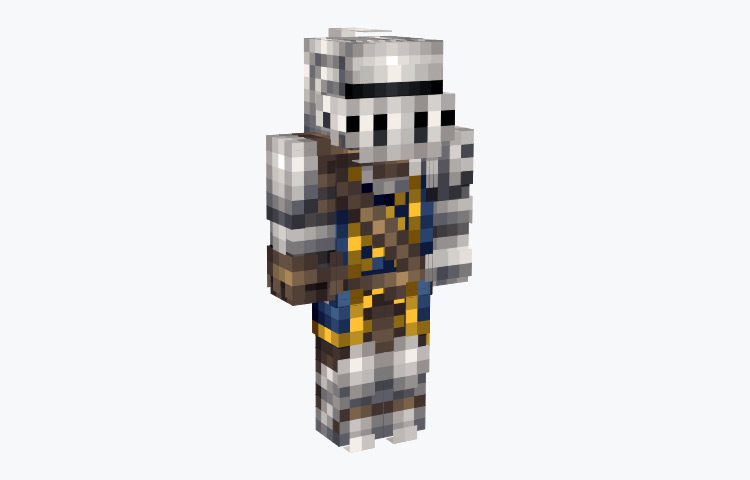 When it comes to portraying knights in video games, few franchises have accomplished it as well as Dark Souls. Although the game is not suitable for all due to its challenging and gritty nature, the Oscar, Knight of Astora skin is worth considering. Leostereo, the creator of this skin, has successfully met all the requirements with remarkable textures and shading, depicting every detail of this famous character, including the quintessential knight helmet.
Download: https://9minecraftskin.com/skin/5031/oscar-knight-of-astora
2. Aether Warlord
 
The Minecraft skin-making community's endless creativity is what makes it beautiful, and Kefka's Aether Warlord skin is a prime illustration of this. The traditional image of a Medieval knight, from head to toe, is well-known and almost mythological. This skin, on the other hand, adds a dash of fantasy to the classic image and structure of a knight's armor.
Download: https://9minecraftskin.com/skin/5032/aether-warlord
3. Keeper of the Daisy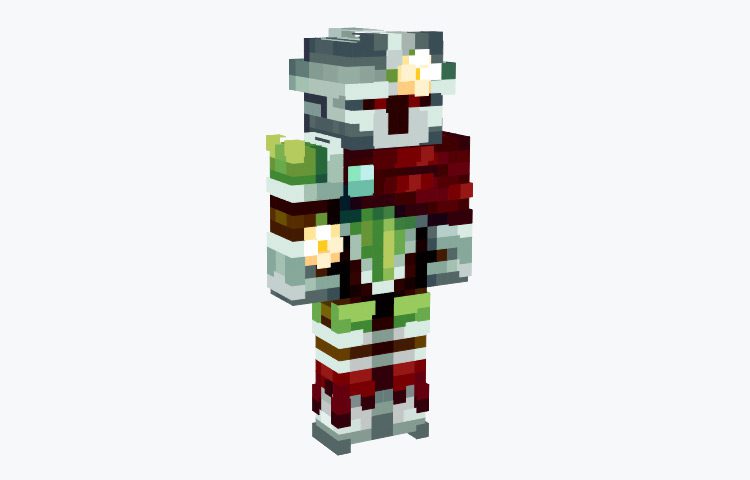 Knights, being people of power, used dyes in large quantities, and Fishkiss's Keeper of the Daisy skin is a testament to this fact. The natural greens and reds in the skin are so vivid that they nearly leap off the screen. This skin's combination of nature, flowers, and knights is entirely unique and breathtaking.
Download: https://9minecraftskin.com/skin/5033/keeper-of-the-daisy
4. Rainbow Knight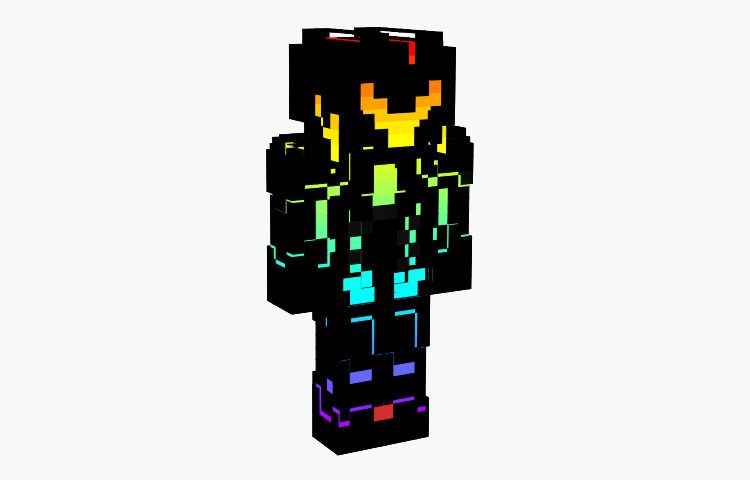 Regarding colors, I find skins that utilize Minecraft's abundance of colors and blend them for an iridescent effect to be the most appealing. The Rainbow Knight skin by TheBENJI71 achieves precisely that. The way the colors are integrated into this skin is extraordinary.
Download: https://9minecraftskin.com/skin/5034/rainbow-knight
5. Templar of Righteousness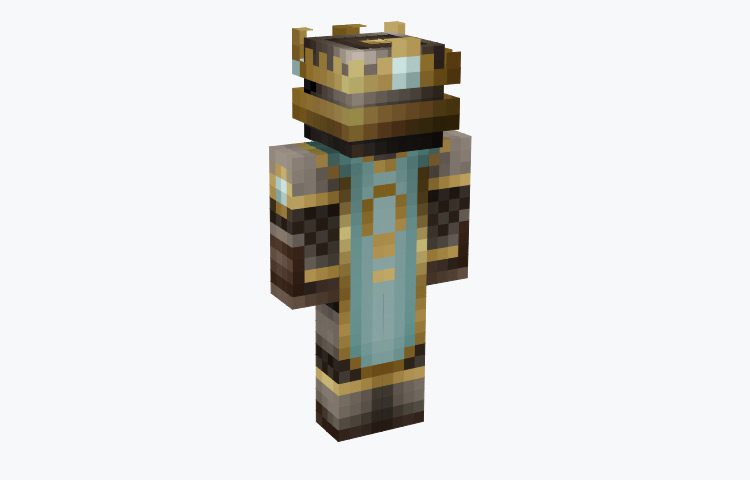 Creator halucid's Templar of Righteousness is undeniably one of the most popular skins on PlanetMinecraft for a good reason; it is simply exceptional. With its distinct and unconventional earthen tones and a pale sky-blue cape, few knight skins are as visually striking and immaculate as this one. Surprisingly, this skin manages to maintain historical accuracy while seamlessly blending into Minecraft or any other world you may wish to utilize it in. It is undoubtedly a remarkable creation.
Download: https://9minecraftskin.com/skin/5035/templar-of-righteousness
6. Boba Fett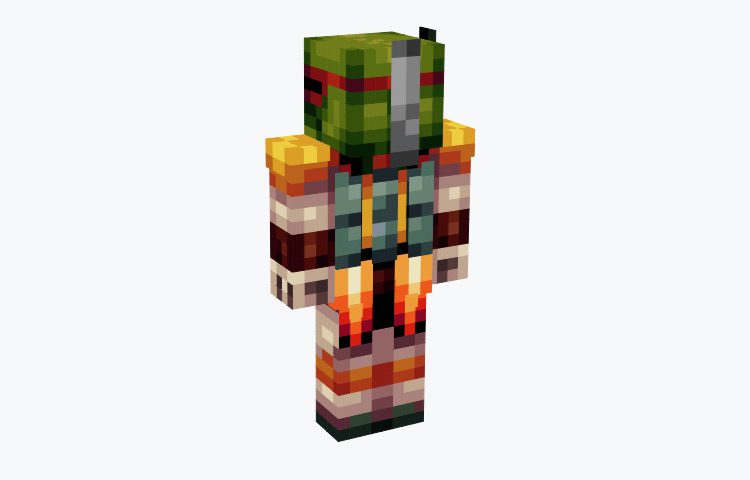 Although not rooted in the Medieval era, Star Wars' Boba Fett, Jango Fett, and all of the Mandalorian armors undeniably exhibit a clear and direct influence from Medieval knights. The T-shaped metallic helmet, plate armor, and combat techniques all depict Boba Fett and the Mandalorians as knights of the galactic, sci-fi, and bounty hunter realms.
Download: https://9minecraftskin.com/skin/5036/boba-fett
7. Crystalline Warrior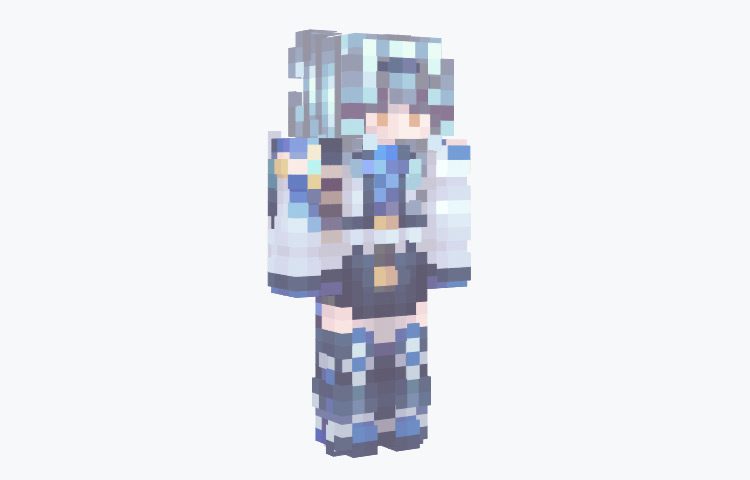 The designation of a "knight" does not exclusively pertain to the bulky plate armor and metal weaponry. Occasionally, artists, such as AlphaSlash, take the unadorned armored exterior of conventional knight skins and imbue it with a fusion of inventiveness and visual appeal, resulting in a completely novel form. The outcome of this process is the Crystalline Warrior skin.
Download: https://9minecraftskin.com/skin/5037/crystalline-warrior
8. Castle Crashers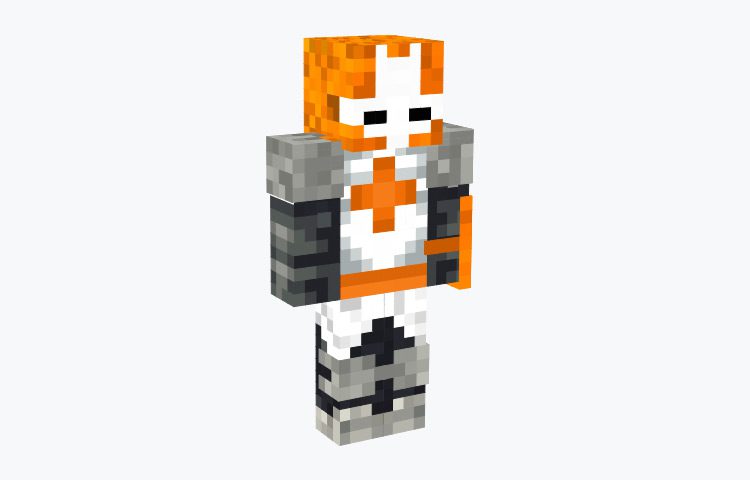 The inclusion of this Castle Crashers skin on the list is entirely reasonable. The Hack n' Slash indie game involves miniature knights represented in distinct colors as player characters. Although the game has impressive visuals and performance, the creator, ouchisacoolboy, managed to enhance the appearance of one of these models even further in Minecraft. Despite lacking complex textures or shading, this skin possesses a recognizable and enduring appearance that transcends time.
Download: https://9minecraftskin.com/skin/5038/castle-crashers
9. The Operator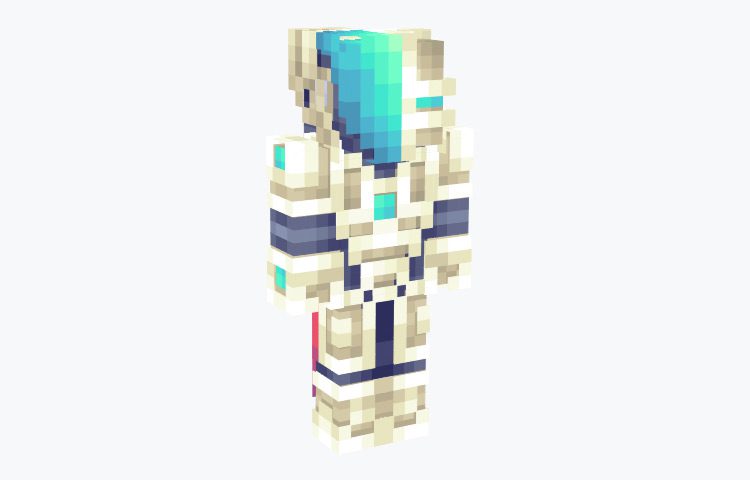 This skin was crafted by Del Cottonwood as an entry for a contest, and it's no surprise that it made it to the finals due to its outstanding design. The combination of pale whites, cybernetic blues, and royal purples used in this skin sets it apart from any other knight skin in existence.
Download: https://9minecraftskin.com/skin/5039/the-operator
10. Skele-Knight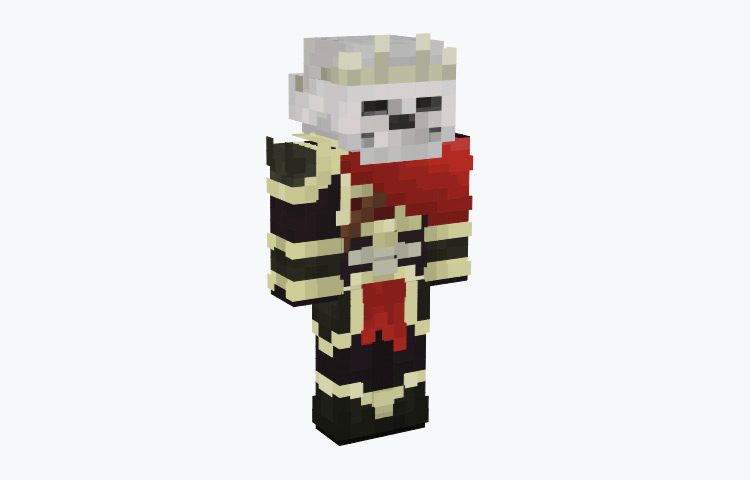 No Minecraft skin list would be complete without featuring one of my favorite skin ideas: incorporating a Minecraft mob into a player skin. One of the most amusing yet intimidating skins in this category is the skeleton knight, which boasts black-and-gold royal armor.
Download: https://9minecraftskin.com/skin/5040/skele-knight
Tags: