The Coolest Nickelodeon Minecraft Skins In 2023
During my childhood, I used to watch cartoons on Cartoon Network or Disney, but I missed out on Nickelodeon, unlike most of my peers. It wasn't until I turned 10 that I stumbled upon the channel. Nickelodeon has been a cherished and widespread source of entertainment for anyone who grew up in the 90s or later. The network has produced numerous iconic programs for kids, ranging from cartoons to live-action shows. For those under 30, it appears that Nickelodeon serves as a fundamental aspect of nostalgia. If you identify with this sentiment, then get ready to take a trip down memory lane as we delve into some fantastic Nickelodeon-themed Minecraft skins.
1. SpongeBob SquarePants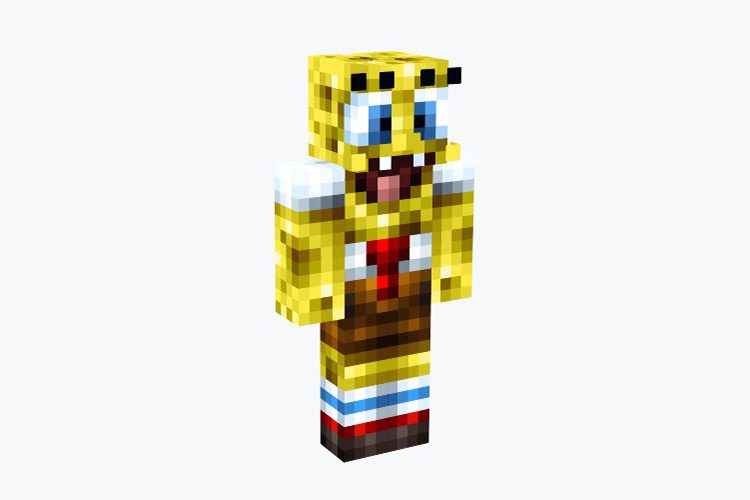 SpongeBob, the quintessential representation of Nickelodeon, is a must-have on this list. It's impossible to ignore his influence. Living in an underwater pineapple, this kitchen sponge has become the most cherished cartoon character of a generation, his infectious laughter evoking fond childhood memories for millions. This skin perfectly captures all of his beloved charisma, translated into an aesthetic that is both impressive and somewhat unsettling.
Download: https://9minecraftskin.com/skin/4953/spongebob-squarepants
2. Chuckie Finster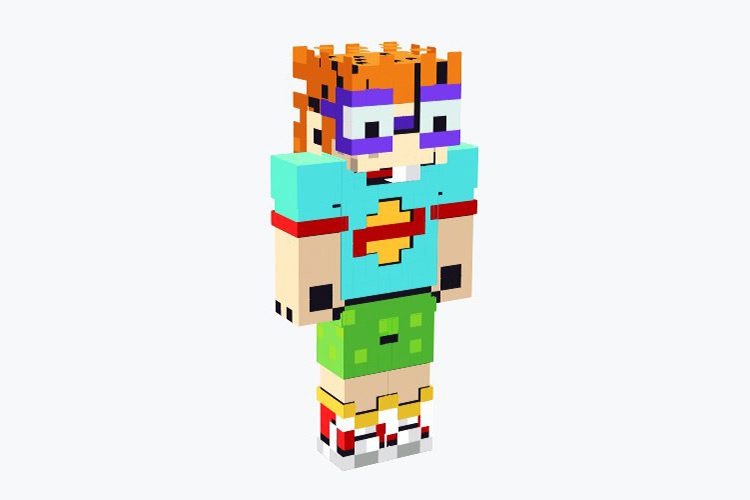 Incredibly, taterman88, the creator of this skin, has successfully captured both of those aspects in their Minecraft design. Chuckie Finster is undoubtedly one of the greatest cartoon characters ever created, and I'm amazed at how this skin manages to retain the character's ragged cartoon style while still adhering to the pixelated world of Minecraft.
Download: https://9minecraftskin.com/skin/4954/chuckie-finster
3. Danny Phantom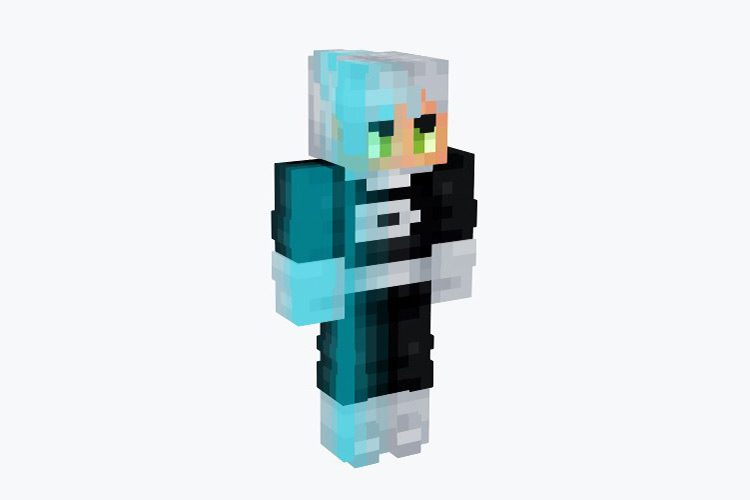 Despite its exceptional quality, Danny Phantom doesn't receive the recognition it deserves in contemporary times. Following the tale of a teenage ghost-boy who defends his hometown from various paranormal events, this show has all the elements of a captivating storyline.
Fortunately, Beanie, the creator, shares my appreciation for the series and has paid a beautiful tribute to it with this Danny Phantom skin, which features the Ghost Zone highlight, adding to its authenticity.
Download: https://9minecraftskin.com/skin/4955/danny-phantom
4. Timmy Turner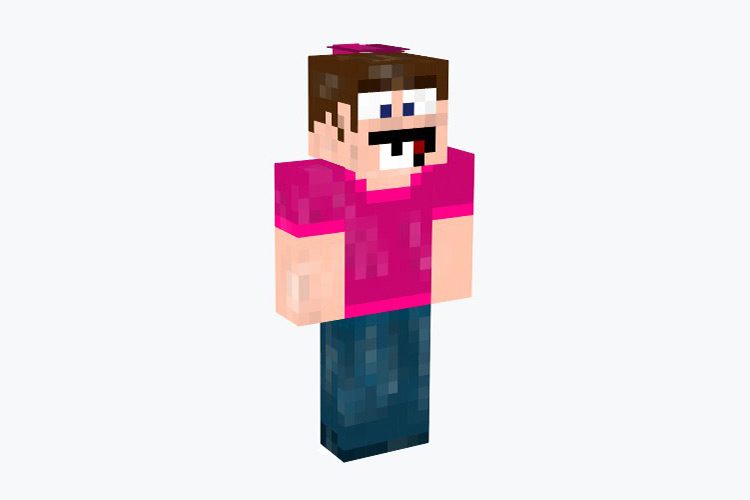 The theme song of Fairly OddParents has perhaps etched itself more profoundly into my subconscious than any other show in history. I can't quite pinpoint whether it's due to the infectious melody, the show airing during my after-school hours, or my genuine adoration for it. Nonetheless, the reasoning behind it is inconsequential.
Download: https://9minecraftskin.com/skin/4956/timmy-turner
5. GIR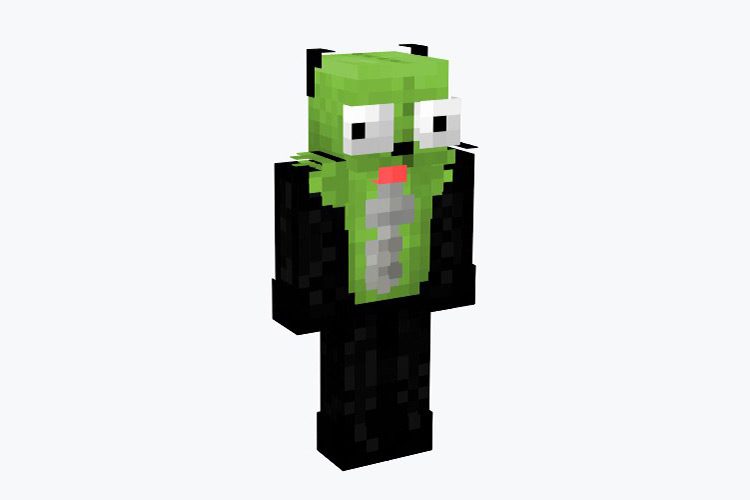 The distinct humor of Invader Zim has captivated many viewers, myself included, leaving us enamored with everything associated with the show. A significant factor in this was the charming character of GIR. Even for those who haven't watched the show and are unfamiliar with this comical famished robot, the adorableness of this green dog costume is beyond measure.
Download: https://9minecraftskin.com/skin/4957/gir
6. CatDog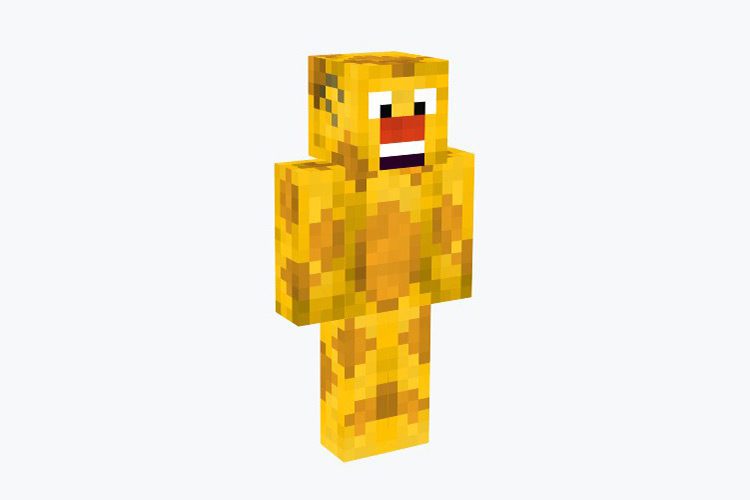 Although every entry on this list is iconic, none of them had me in stitches as much as CatDog did. The dynamic between CatDog was always side-splitting, albeit in an immature way. I found it to be a brilliant concept to have a cat and dog fused together, sharing a posterior connection.
Download: https://9minecraftskin.com/skin/4958/catdog
7. Nigel Thornberry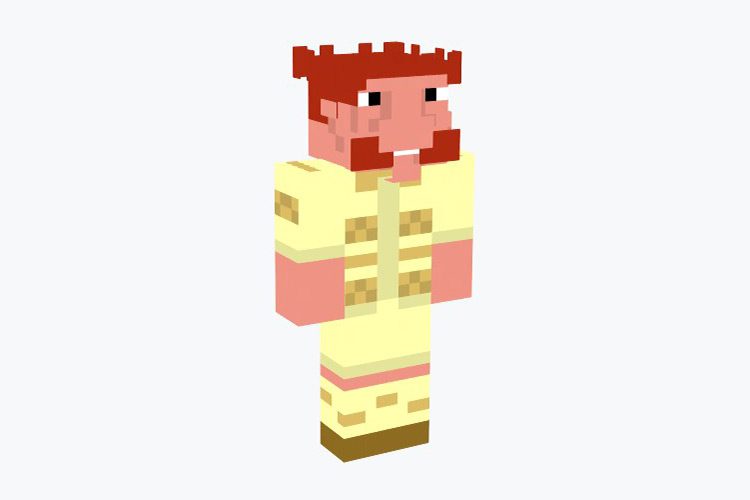 Nigel Thornberry is among the top-tier characters, alongside Chuckie Finster and CatDog, that evoke 90s Nick nostalgia. The distinctive appearance of this mustached and buck-toothed character is so iconic that it instantly brings to mind the classic orange splat logo of Nickelodeon. The level of nostalgic sentimentality associated with this character is so profound for me that seeing it in Minecraft is a surreal and delightful encounter that I highly suggest to everyone.
Download: https://9minecraftskin.com/skin/4959/nigel-thornberry
8. Josh Nichols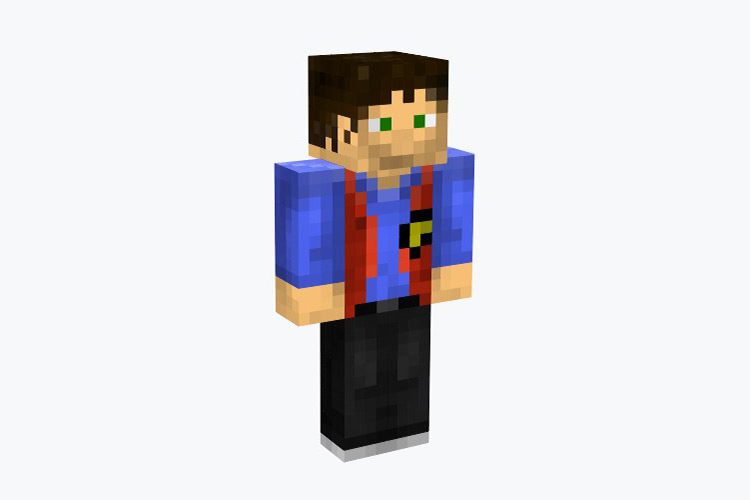 Among all the shows mentioned on this list, Drake & Josh holds a special place in my heart. For me, it was the quintessential sitcom from Nick, much like Full House and Family Matters were during my childhood years, and was unrivaled in my viewership. I relished every moment of the hijinks that unfolded on the show, regardless of how commonplace or juvenile they were.
Download: https://9minecraftskin.com/skin/4960/josh-nichols
9. Aang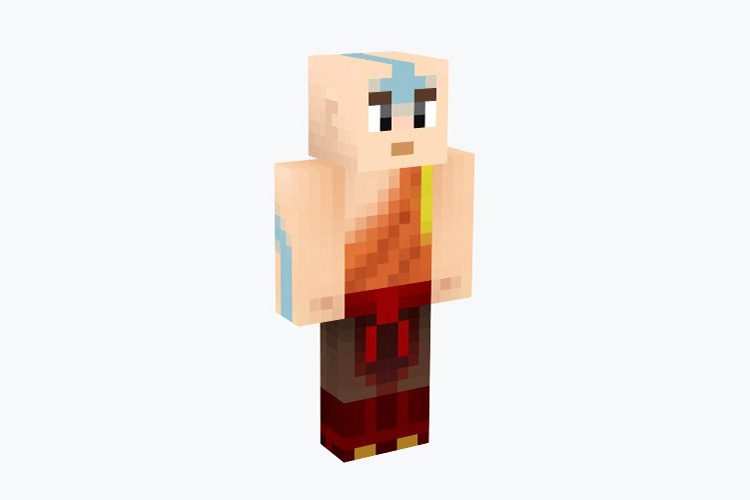 Although Drake & Josh holds a special place in my heart, Avatar the Last Airbender is undeniably the greatest show that Nickelodeon has ever produced. It may even be the finest animated series ever made. The three seasons of Avatar showcase the most endearing ensemble of characters in animation history, led by none other than Aang, the hundred-year-old avatar. I dare you to gaze at this skin, with its robes, blue arrows, and bald head, and not experience a flood of emotions reminiscent of everything from Tales of Ba Sing Se to Sozin's Comet.
Download: https://9minecraftskin.com/skin/4961/aang
10. Zuko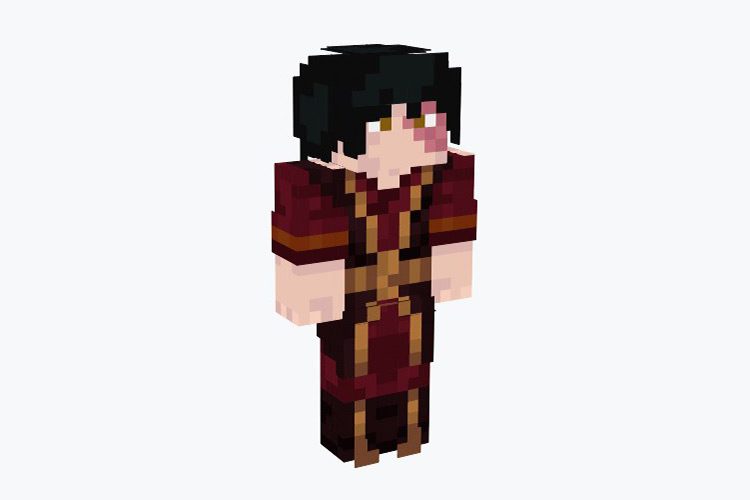 Aang's journey wouldn't be complete without his former foe turned comrade, Zuko. As far as anti-heroes go, Zuko is arguably the greatest, not just in cartoons, but in all of popular media. His path to redemption is one of the most remarkable character arcs I have witnessed. He's both effortlessly cool and incredibly awkward, a combination that somehow manages to work.
Download: https://9minecraftskin.com/skin/4962/zuko
11. Handsome Squidward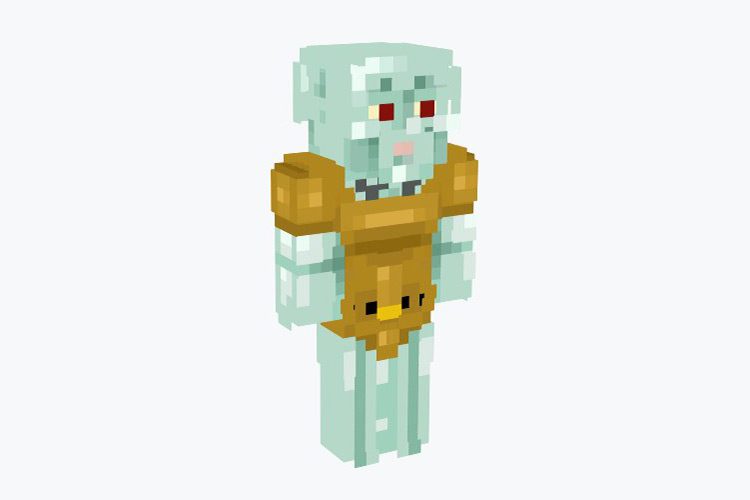 This skin is making me chuckle uncontrollably. Squidward Tentacles, the tired and annoyed foil to SpongeBob, is an essential character to the show. Although Squidward's lanky proportions and oversized nose are challenging to translate into Minecraft, Handsome Squidward fits the medium perfectly.
Download: https://9minecraftskin.com/skin/4963/handsome-squidward
12. Hey Arnold! (Arnold Shortman)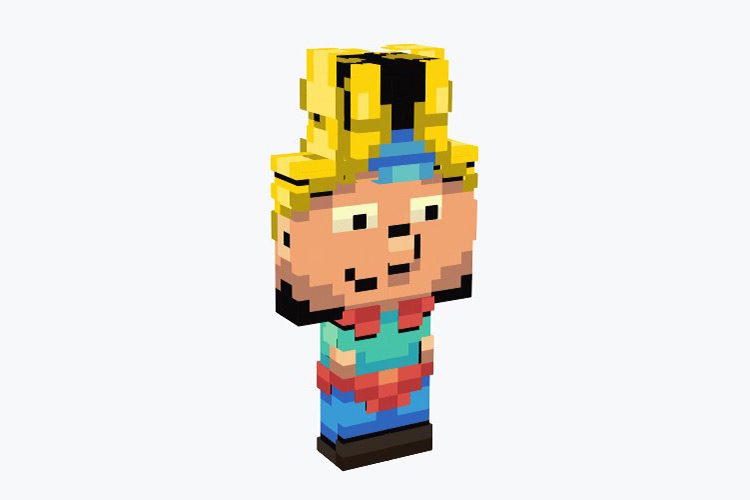 I have a soft spot for the iconic cartoon characters of the 90s, and Arnold from Hey Arnold! is definitely one of them. His unique football-shaped head never fails to bring a smile to my face, and this particular skin is simply amazing. I must say, the creator of this skin, taterman88, has an incredible sense of humor that I can't help but admire.
Download: https://9minecraftskin.com/skin/4964/hey-arnold-arnold-shortman
13. Carl Wheezer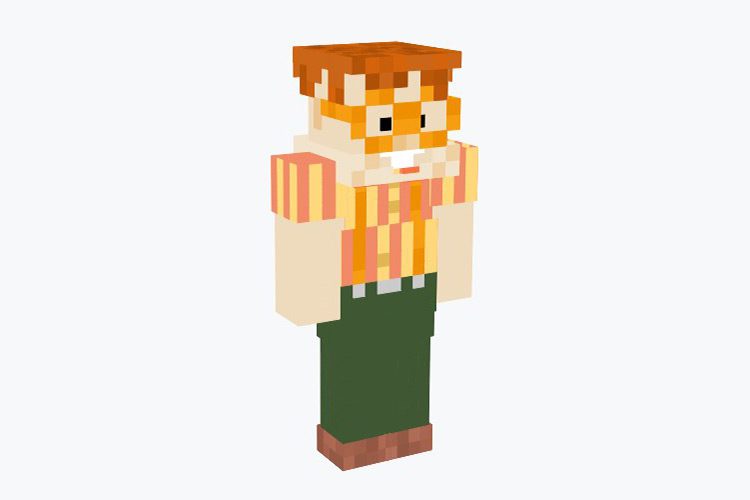 Carl Wheezer is undeniably one of the funniest characters from Jimmy Neutron, whether you're chuckling at his obsession with croissants or admiring his mom's fierceness. And just like in the show, his Minecraft skin is a hilarious rendition that captures his unique personality perfectly.
Download: https://9minecraftskin.com/skin/4965/carl-wheezer
14. Patrick Star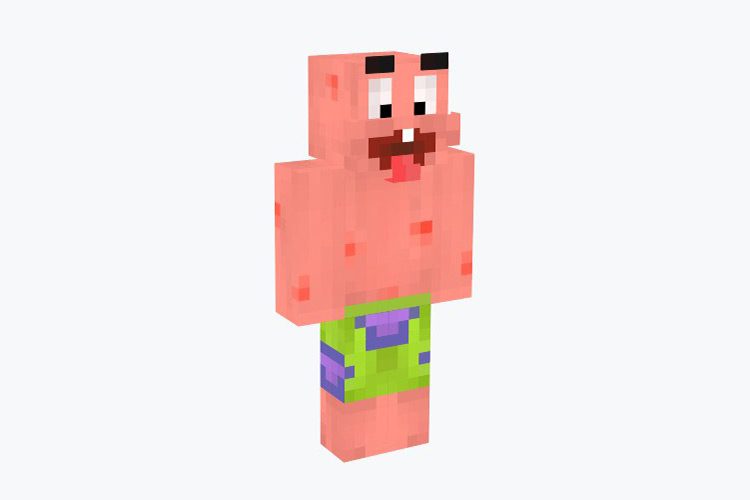 I can't believe I've gone so far without mentioning one of the most beloved characters on Nickelodeon – Patrick Star. SpongeBob's best friend has always held a special place in my heart, purely because his simple-minded positivity was just so infectious. And this skin by Kuvon perfectly captures that same wonderful spirit.
Download: https://9minecraftskin.com/skin/4966/patrick-star
15. Rocko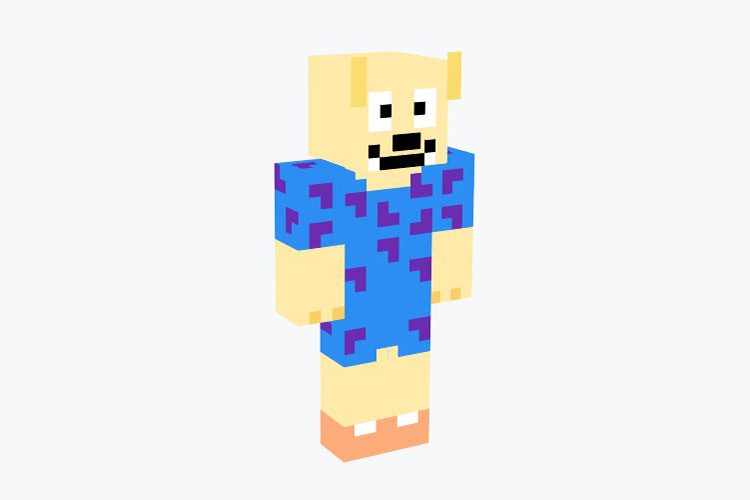 Although I wasn't around when it first aired, I believe that Rocko's Modern Life is a show that should not be overlooked. It was one of the pioneers of the grungy animation style that has come to define much of Nickelodeon's nostalgic appeal, alongside other classics like Rugrats and SpongeBob SquarePants. If you're a fan of off-beat humor and quirky characters, I highly recommend revisiting Rocko's world and experiencing the hilarity for yourself.
Download: https://9minecraftskin.com/skin/4967/rocko
Tags: