The Escapists Map
102,142
views ❘
September 20, 2016
About The Escapists Map
The Escapists Minecraft Edition is a remake of the popular steam game The Escapists. In this version you will have to work to get money, trade with other inmates to get items to help you escape as well as getting your stats up and planning you ultimate escape plan to escape the prison. For right now there is only one prison and it is based of a prison in the game the Shankton State Pen. It includes your work place: Laundry, Kitchen and Food Court, Showers, Exercise Gym and Outdoor Exercise Yard, 14 Cells (Including Yours), Infirmary, Solitary Confinement, Visitor center, Generator and Library.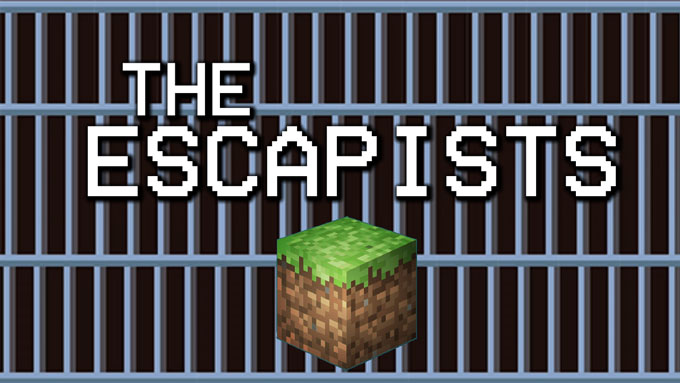 The Escapists Map Screenshots: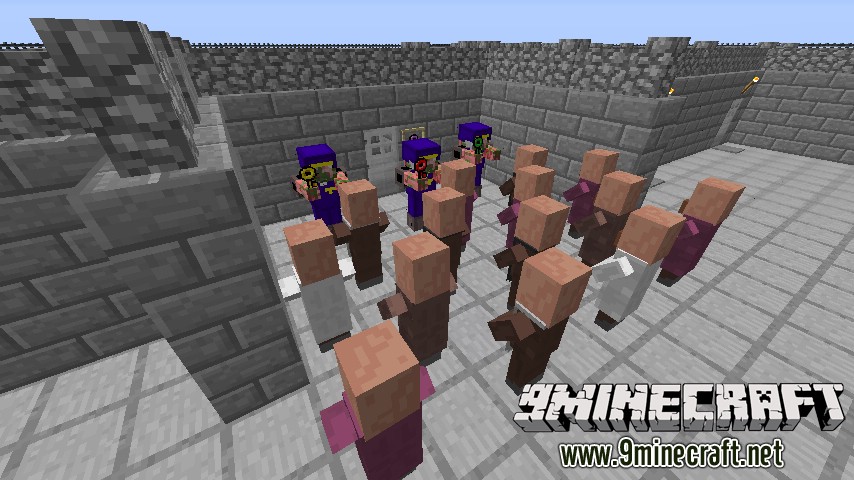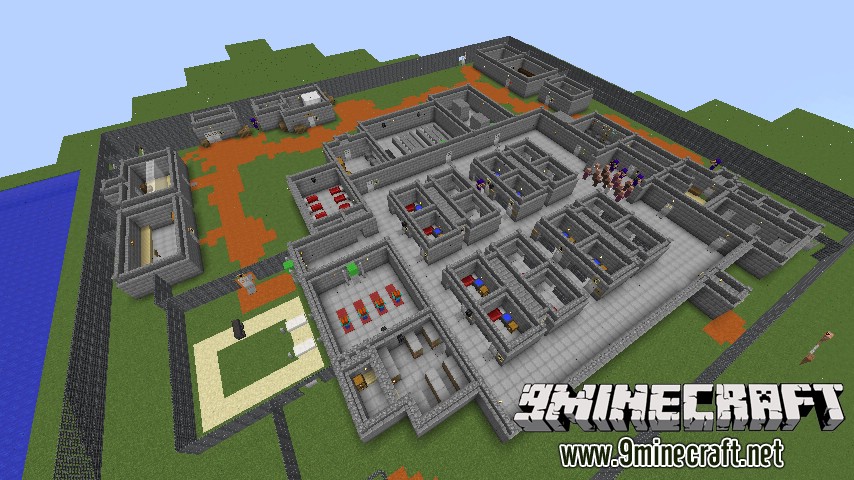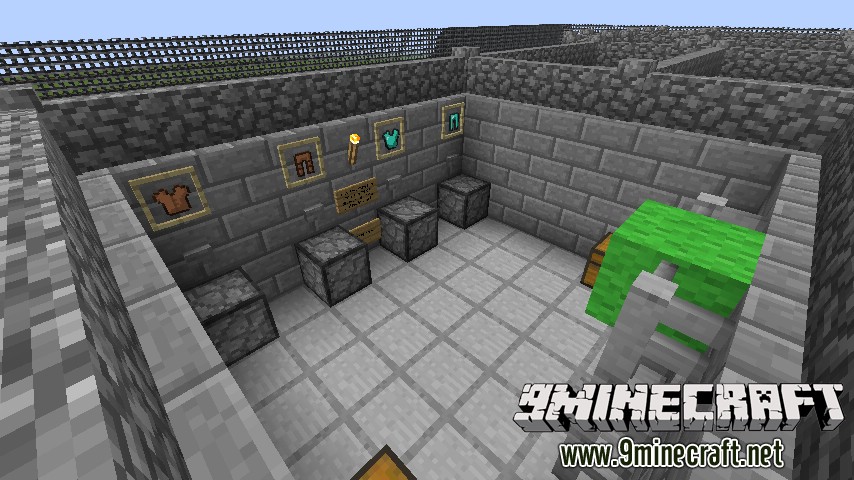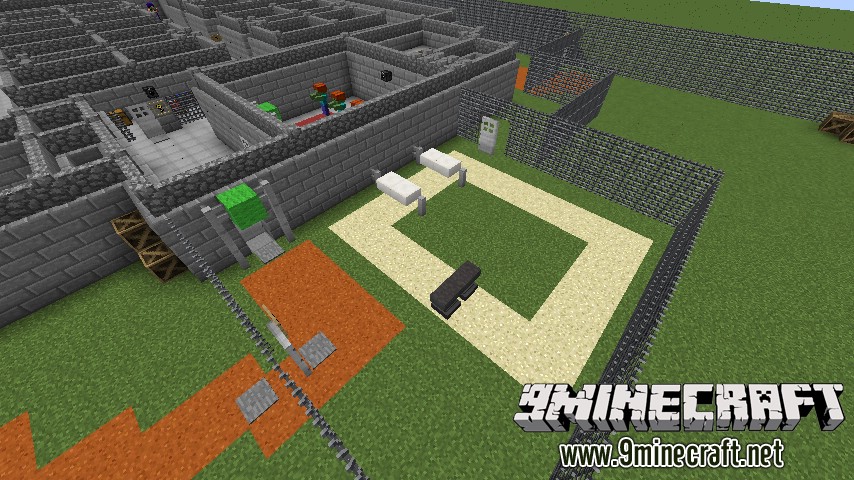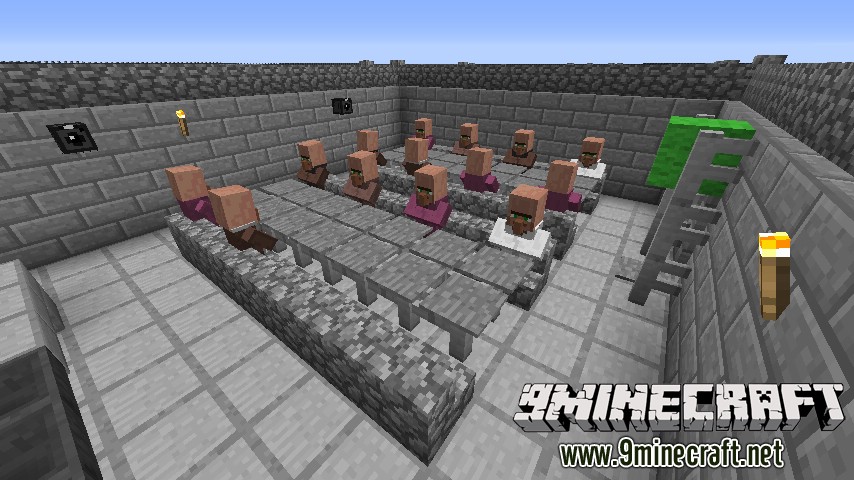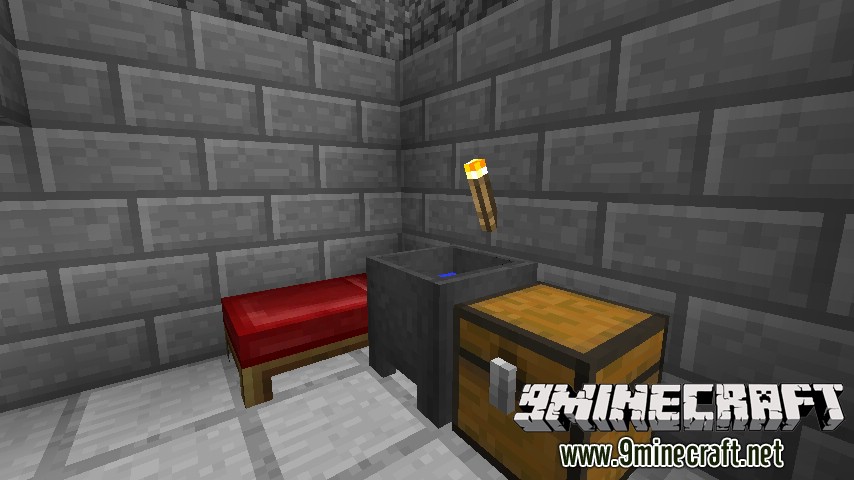 Map Trailer:
Tips on Escaping the Prison:
To get allot of money use Joe to trade guard armor for 17 emeralds its a very easy way to get money
To get any of the keys kill the specific guard during (Morning, Afternoon or Evening) Rollcall
Don't waste your money on batons save up for the Nunchucks
Make sure to grab a escape boat from Tom otherwise you wont get anywhere!
Turn off the Generator before cutting any fence or cell bars
Wear Guard armor at night time to not get caught but don't wear it through out the day
Stats:
Speed: The more you sprint around the map the more you increase your speed and fatigue, so don't do it too much!
Strength: Kill 2 punching bags in the gym to gain 1 strength point for every 50 you get a strength potion effect
Health: Do i need to explain?!?!
Fatigue: This will go up when you mine, sprint and kill so when ever you can go to the showers or the food room to lower your fatigue!
Money: Gain money from doing your job! (You cant change job!)
Getting Money and Your Laundry Job:
You get money through your laundry job its the room to the left of where they do morning roll call, you grab items from the chest to the left but them in the correct dispenser (1 at a time) and put the clean items in the right dispenser. Tip use your inmate Leo to trade guard armor from your job for 17 emeralds instead of 1 emerald you get from your job. Don't put the clean armor in the finished chest two fast 1 at a time every 1 second. Grab some spare guard armor for when you go to escape at night it is very handy!
Resouce Pack: Inside the download
How to install:
Download link for The Escapists Map:
For Minecraft 1.8
http://www.mediafire.com/download/a1e0kbbgpuw51ak/The+Escapists+1_8+-+By+PBP.zip
Tags: