The Solar System Command Block
25,931
views ❘
October 23, 2015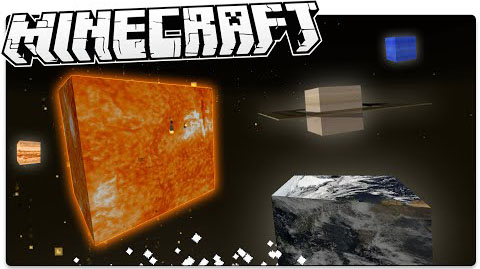 With only two command blocks I am bringing you an amazing looking miniature Solar System to your world.
You can spawn one with the spawn egg. After that, you can interact with the Solar System using the book. The Solar System looks amazing; using mini armor stands to represent planets and particles for stars it gives an incredible look. It uses 147 custom command blocks for different positions of the planets, and a few other ones for scoreboards and stuff.
Command Block Showcases:
How to install:
To add any one-command creation to your world, first give yourself a command block with /give @p minecraft:command_block.
You have to place 2 command blocks on top of each other. Paste the 1st command in the bottom one, the 2nd command in the upper one.
Once you pasted all the commands, you have to activate with a redstone block just the command block at the bottom.
Command:
For Minecraft 1.8
The First command: Link 1

The Second command: Link 1
Tags: