The Voxel ModPack 1.7.10
Author: MehStrongBadMeh ❘ August 29, 2016 ❘ 215,872 views
The Voxel ModPack 1.7.10 is a set of client mods chosen specifically to assist users of multiplayer creative servers like the The Voxel Box. This mod can be used any multiplayer server. It takes the difficulty out of installing mods that improve The Voxel Box experience. Use of these mods is required to easily access many of the features of The Voxel Box.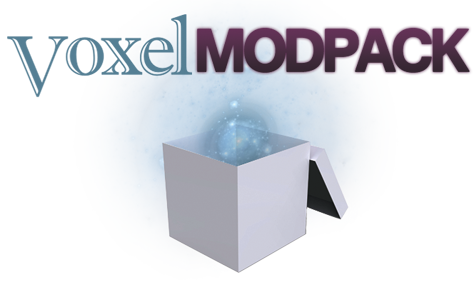 How to install The Voxel ModPack 1.7.10

Exit Minecraft
Extract Voxel ModPack zip file (not to your .minecraft folder).
Run "ModPack Installer Windows.exe" or "ModPack Installer Not Windows.jar"
-If the installer asks you to force update Minecraft: start Minecraft, click "Options", click "Force Update", click "Done", click "Login", then exit Minecraft.
Click Next
Choose the mods you want to install (clicking on a mod's name will display more information about it)
Click Next
Click Done
Suggestions are welcome; however, no single-player only mods will be used. This ModPack is specifically for multiplayer use.
Download Links for The Voxel ModPack 1.7.10
Older versions:
For Minecraft 1.5.2
http://www.voxelmodpack.com/modpacks/voxelmodpack/10.0/10.0.0/The%20VoxelModPack%20v10.0.0.zip
For Minecraft 1.6.2
Windows (.exe):Download from Server 1 – Download from Server 3

Not Windows (.jar): Download from Server 1 – Download from Server 2 – Download from Server 3
For Minecraft 1.6.4
Windows (.exe): Download from Server 1 – Download from Server 2

Not Windows (.jar): Download from Server 1 – Download from Server 2
For Minecraft 1.7.2
Windows (.exe): Download from Server 1 – Download from Server 2

Not Windows (.jar): Download from Server 1 – Download from Server 2
For Minecraft 1.7.10
Windows (.exe): Download from Server 1 – Download from Server 2

Not Windows (.jar): Download from Server 1 – Download from Server 2
Tags: