Vampire Mod
Author: Lalol9 The real deal ❘ September 10, 2016 ❘ 61,832 views
Vampire Mod makes you catch fire when you go out in the sun like a zombie or a skeleton. It also adds blood to the game.(blood can be obtained by killing mobs)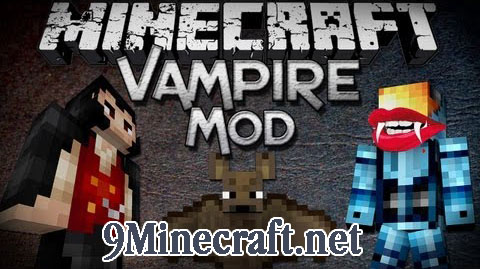 Features:
1. Burn in Daylight(like zombie or skeleton)
2. (Opt.) Make the villagers look like steve.
To-Do List:
1. New Feading System
2. Coffins sleep through the day
3. Night Vision
4. Spawn at Night
5. Bats
6. Flying
7. Passive Monsters.
Installation:
Download and install Modloader
Download Vampire-Mod
Drag and drop files from "Vampire Mod" into "Minecraft.jar"
Delete META-INF file
Close "Minecraft.jar" and run minecraft!
Changelogs:
Added new features to all blood types.
Blood heals you.
Zombie blood poisons you.
Spider blood makes you able to see in the dark.
Download Links for Vampire Mod:
Tags: