Vanilla Hammers Addon (1.19) – MCPE/Bedrock Mod
603
views ❘
August 21, 2022
❘
Vanilla Hammers Addon (1.19) adds hammers that sting 3×3, which the developer will improve soon and will have more hammers than before in future updates. We will get several types of hammers to quickly destroy blocks and extract materials. Tools are available from all materials that exist in the game. Each differs in damage, durability, and block breaking speed. The weapon will break an area of ​​3 by 3 blocks. At the same time, weapons can be enchanted with pickaxe enchantments.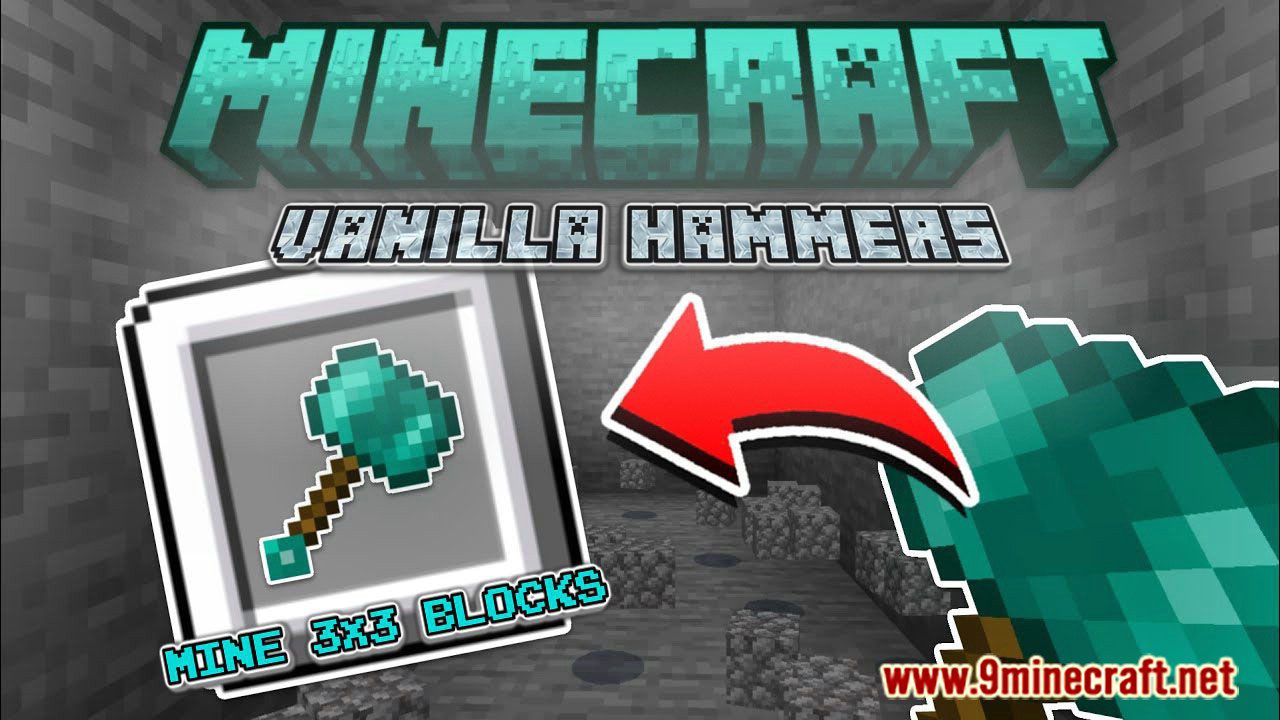 Features:
To use the hammers you just have to touch the middle block e of the 3×3 that you want to chop to mine down is the same.
The Hammers are now enchanted with spike level, efficiency, fortune, silk touch, and unbreaking.
You need to activate the "GameTest Framework" to run this addon.
List of the Hammers added:
Wood Hammer:
Damage: 6
Durability: 131
Stone Hammer: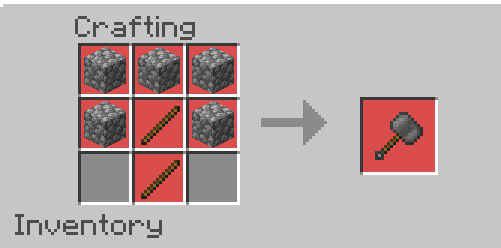 Coal Hammer: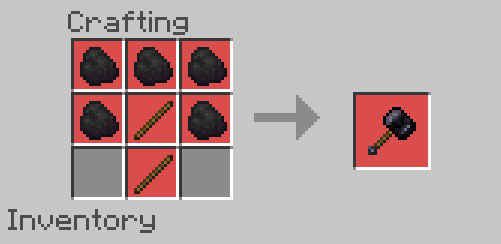 Damage: 6
Durability: 174
Gold Hammer: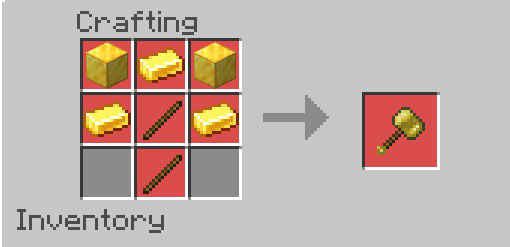 Damage: 6
Durability: 167
Copper Hammer: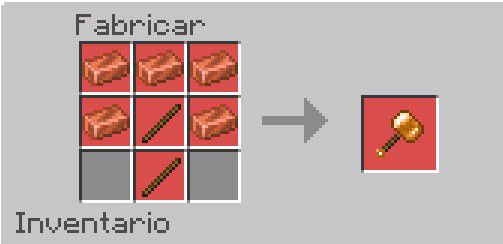 Damage: 7
Durability: 315
Iron Hammer: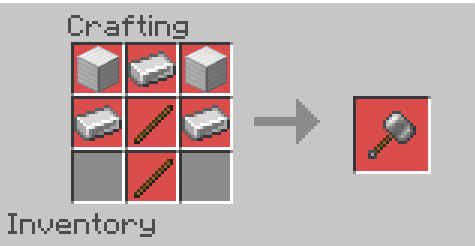 Damage: 8
Durability: 450
Redstone Hammer: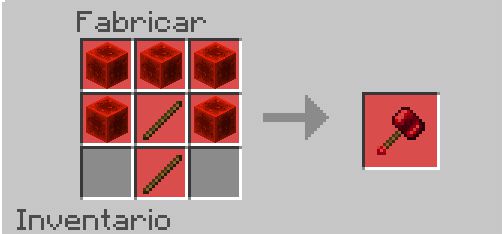 Damage: 8
Durability: 450
Quartz Hammer: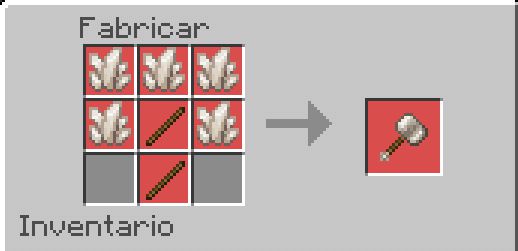 Damage: 9
Durability: 1250
Emerald Hammer: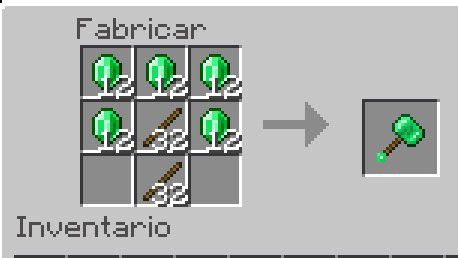 Damage: 8
Durability: 650
Amethyst Hammer: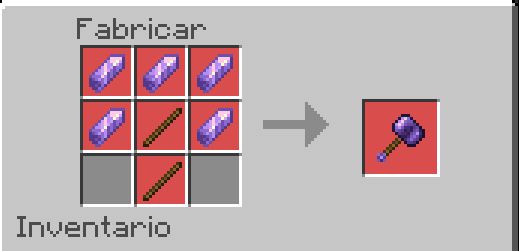 Damage: 8
Durability: 600
Lapis Hammer: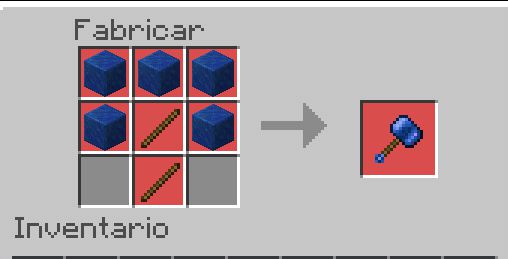 Damage: 7
Durability: 300
Diamond Hammer: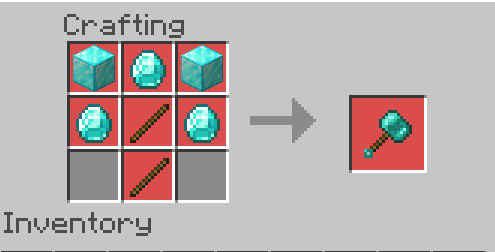 Damage: 9
Durability: 1734
Obsidian Hammer: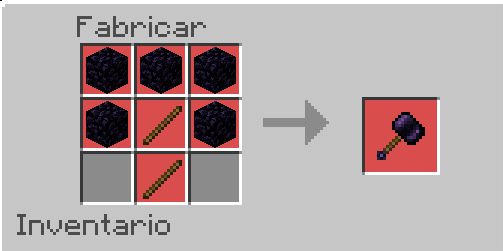 Damage: 10
Durability: 3100
Netherite Hammer: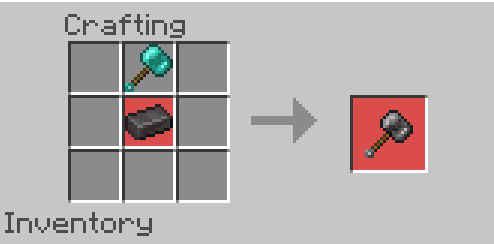 Damage: 10
Durability: 3201
Does not burn with lava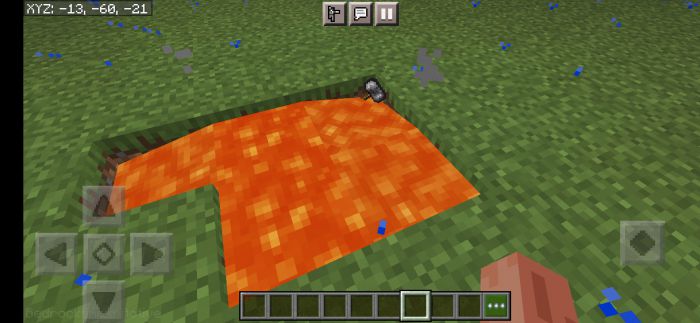 How to install:
How To Install Mod / Addon on Minecraft PE
How To Install Texture Packs on Minecraft PE
How To Install Map on Minecraft PE
Vanilla Hammers Addon (1.19) Download Links
For Minecraft PE/Bedrock 1.19
Behavior (v1.1.0.1): Download from Server 1 – Download from Server 2

Resource (v1.1.0.1): Download from Server 1 – Download from Server 2
Tags: