Witch in the Woods Map
32,270
views ❘
September 1, 2016
Witch in the Woods Map Introduction
Witch in the Woods map brings a brand new style to a regular horror map. This map involves collect a certain amount of items without getting killed by one of the four witches but still involves the thrills and horror of a regular horror map. The intention of this map is to collect 10 chest found on 10 landmarks around the map(There will be pictures of the landmarks). All of the landmarks are found off the main gravel road. But if you get killed by one of the witches it is game over. The witches will spawn ever 2 minutes until there are 4 witches in the game. The witches will kill you in two hits. THIS MAP CAN ONLY BE PLAYED BY ONE PERSON. This map also inculedes custom sounds using a resource pack that I will provide. Also I will provide a texture pack recomended for this map. This is hopeful the start of many new and unique set of maps.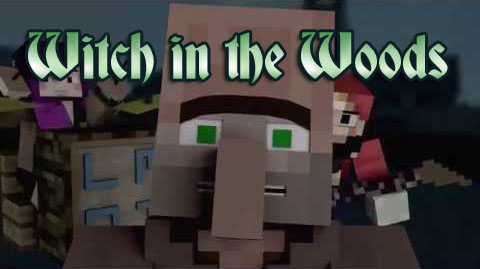 Map Video:
Witch in the Woods Map Rules:
1. MUST play on peacful.
2. Keep brightness to moody.
3. Turn music in the sound settings to 0%.
4 . The most important rule HAVE FUN!!!!
Notes:
1.  This map will auto reset itself so there is no need to redownload the map.
2. The witches will spawn every two minutes in four different locations.
3.  This map using custom sounds provided in the map download.
4. The Witches cannot be killed.
5.  Follow the gravel road if you can not find the landmarks.
Resource Pack: A'therys Ascended
How to install:
Download links for Witch in the Woods Map:
Tags: