World State Checkpoints Mod 1.12.2
58,189
views ❘
October 28, 2021
World State Checkpoints Mod 1.12.2 gives you a way to take snapshots of your SP worlds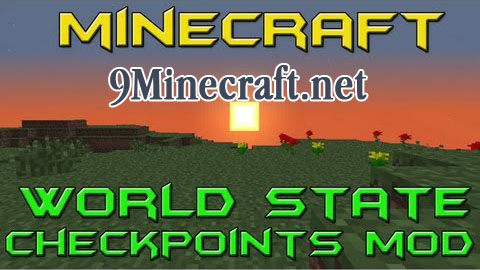 Features:
Access the checkpoints menu by pressing F6 (this can be changed on the regular controls screen)
Save checkpoints (snapshots) of your world.
Auto-save mode with GUI and configurable auto-save time increments.
Press F7 (now ALT + F6 in 1.6.4.r02) (configurable) to quick-save a checkpoint.
Go back in time if you die, load checkpoint.
Number of checkpoints only limited by harddisk space.
You can overwrite existing checkpoints.
You can easily delete checkpoints.
When you delete world, all it's checkpoints are deleted automatically.
Complete world is stored, including all dimensions and inventory.
Automatic version checking never miss an update.
Screenshots:
How to install World State Checkpoints Mod 1.12.2 for Minecraft:

Install Minecraft Forge
Install BspkrsCore
Do not extract. Drop the downloaded jar (zip) file into the mods folder in your .minecraft folder.
Config:
.minecraft/config/mod_WorldStateCheckpoints.cfg

Other Versions:
For Minecraft 1.5.2
For Minecraft 1.6.2
For Minecraft 1.6.4
For Minecraft 1.7.10
For Minecraft 1.12.2
Tags: