XCommands Mod
22,970
views ❘
May 30, 2013
XCommands is a continuation of SinglePlayerConsole. It adds new features, not possible in SinglePlayerConsole. This is a universal mod – so can be installed on client or server.
Features:
Console GUI, accessed with '~'
WorldEdit support
70+ new commands
Screenshots:
Using with MagicLauncher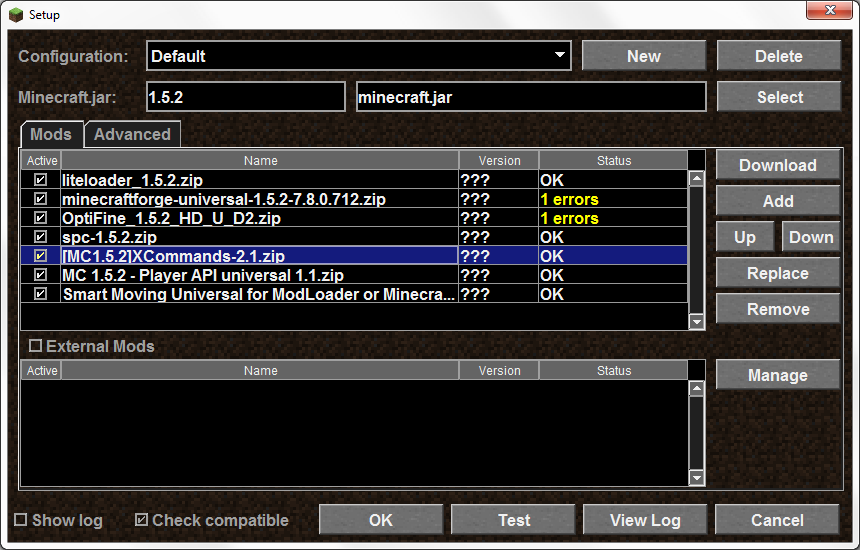 Console GUI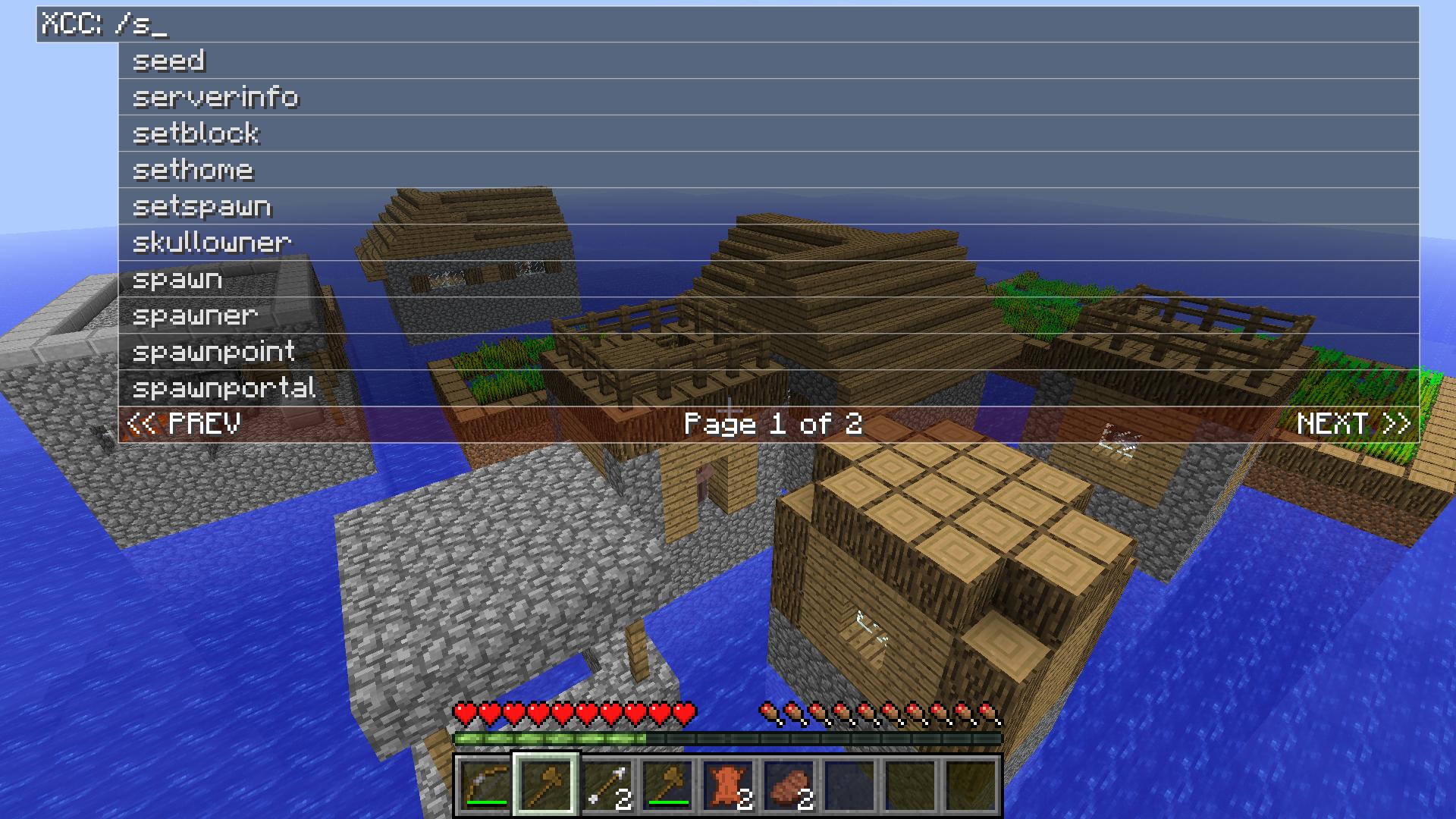 Console GUI Documentation:
Type in console commands without requiring '/c '
For example, '/c /noclip' becomes '/noclip'
Regular commands require a '!' after the first '/'
For example, '/waypoint list' becomes '/!waypoint list'
The WorldEdit command '//wand' becomes '/!/wand'
XCC also provides several inbuilt commands, these are provided through a '/!' command.
Inbuilt commands
/! display list of inbuilt commands
/! clearhistory clear console history
/! pause causes console GUI to pause game while open
/! version displays console version
Keyboard
Escape close console GUI
Enter process entered text and close GUI
Backspace deletes previous character
Delete deletes following character
Left arrow move cursor left
Right arrow move cursor right
Up arrow view earlier command history
Down arrow view later command history
Mouse
Left-click input selected command suggestion
Right-click clear text and input '/!'
XCC is still in early development. The following features are incomplete:
Clipboard support (currently you can only paste)
Text selection (not yet implemented)
Descriptions for vanilla commands
Undo (not possible to undo paste)
Automatic command description trimming
(command descriptions 'overflow' if they're too long)
Installation:
If using MagicLauncher, simply make sure XCommands is loaded first.
To manually install XCommands, first install Minecraft Forge
Then you will need to add all of XCommands' files to minecraft.jar (or minecraft_server.jar)
If you have installed it on a client, make sure to delete META-INF.

For Minecraft 1.5.2
https://dl3.9minecraft.net/index.php?act=dl&id=1369904890
For Minecraft 1.5.1
Tags: