You Are Herobrine Mod
Author: C3s4r_6om ❘ September 30, 2016 ❘ 84,703 views
Here is some informations about You Are Herobrine Mod for Minecraft Frostburn that you can need before download it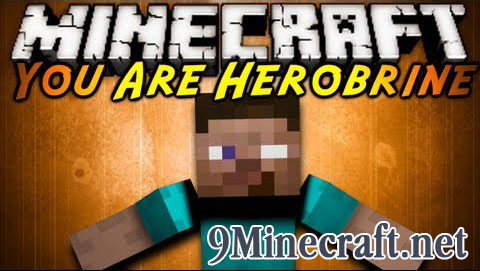 Features:
Tame Spider
add structure steve house
add new blocks and new tree
add necronomicon tomo I, II, III,IV,V
add InvisibleOre
add IceRubyOre
add corazon armor
add steve egg
add hunter egg
New mob Hunter
Now can kill steve
Play as herobrine
Live in the night
The sun burns you
Eat rotten flesh makes you resistant to burns
The zombies dont attack you
The sipders dont attack you
you can breathe underwater
The villagers drops Corazon
Eating Corazon gives you 30 points of health
A mod hard (a challenge survive)
Creeper with the sun burns
Corazon tier tools
EvilDiamond tiers tools
New recipes and tools
Sleep in the day
Screenshots:
Recipes:
Installation:
Download and install ModLoader.
Go into your .minecraft/bin folder and open minecraft.jar with an archiving program like WinRAR.
Open YAH MOD with the same program.
Drag all the files from YAH MOD into minecraft.jar.
Make sure the META-INF folder is deleted in minecraft.jar.
Run Minecraft!
Download Links for You Are Herobrine Mod:
Tags: