You Are The Zombie Mod
41,177
views ❘
April 23, 2013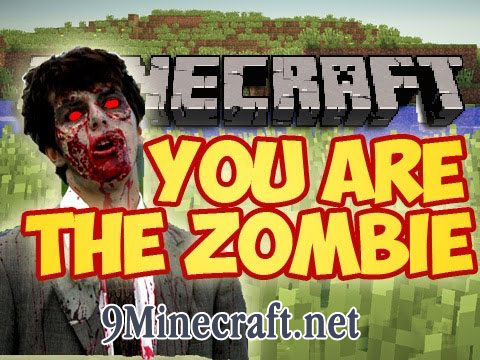 Features :
You burn at sunlight ! (helmet useful…)
You always have at least 2 armor point !
Zombies and Skeletons no longer drop experience but don't attack you !
Villagers move way of you but give 5 experience !
You have Zombie skin and type (undead) !
When killing a villager, you can infect it : he become a Zombie villager (like regular zombies) !
You can eat rotten flesh safely !
Zombies can always be stuffed !
War between Zombies and Steves !
You can find chest with diamonds inside in the nature, protected by a Ninja Steve !
If you hold a rotten flesh, Zombies follow you !
Sleep at day ! Wake up at night !
In the Nether, you can encounter a group of Pyromancer Steves, protecting each one an ore block !
You hold your arms like a real zombie.
Killing a villager restore hunger !
No longer bread and red apples are available in the bonus chest, instead, rotten flesh !
World full of Steves !
The Farmer Steve, villager's friend.
The Patroller Steve, villages guardian.
The Elite patroller Steve, elite villages guardian.
The Archer Steve, defending his territory with his bow.
The Elite archer Steve, real sniper with his bow.
The Ninja Steve, expert at sprinting and jumping.
The Invoker Steve, invoking Invoked Steves (of course !).
The Mini-boss Steves, they are two :

The Pyromancer Steve, Nether's terror !
The Necromancer Steve, Ender's horror !

The Doctor Steve, Steve's personal healer (but he will not heal you…).
The Santa Steve, who can drop items among 100 possibilities !
The Miner Steve, blacksmith's helper.
Screenshots: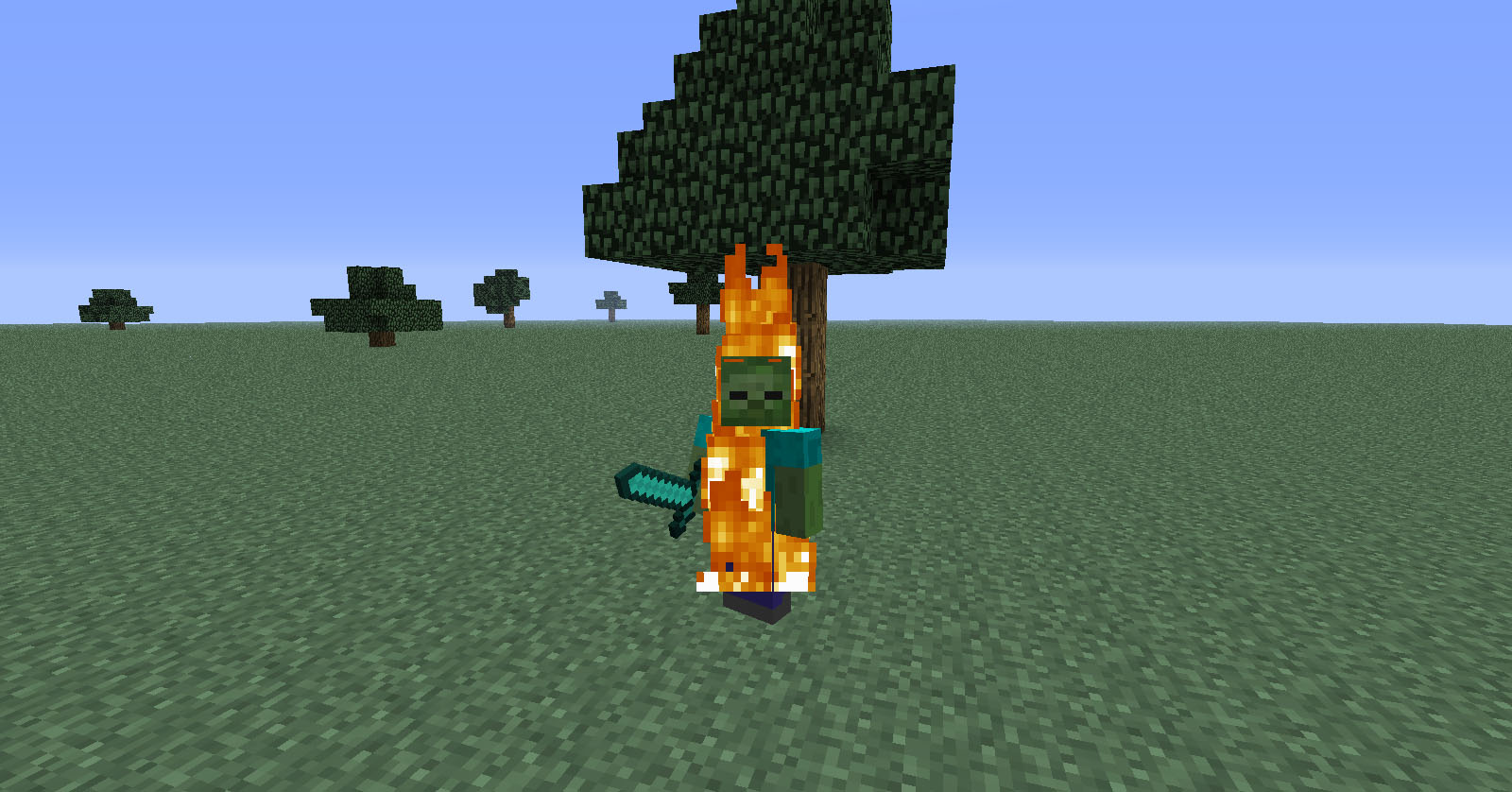 No sun for you !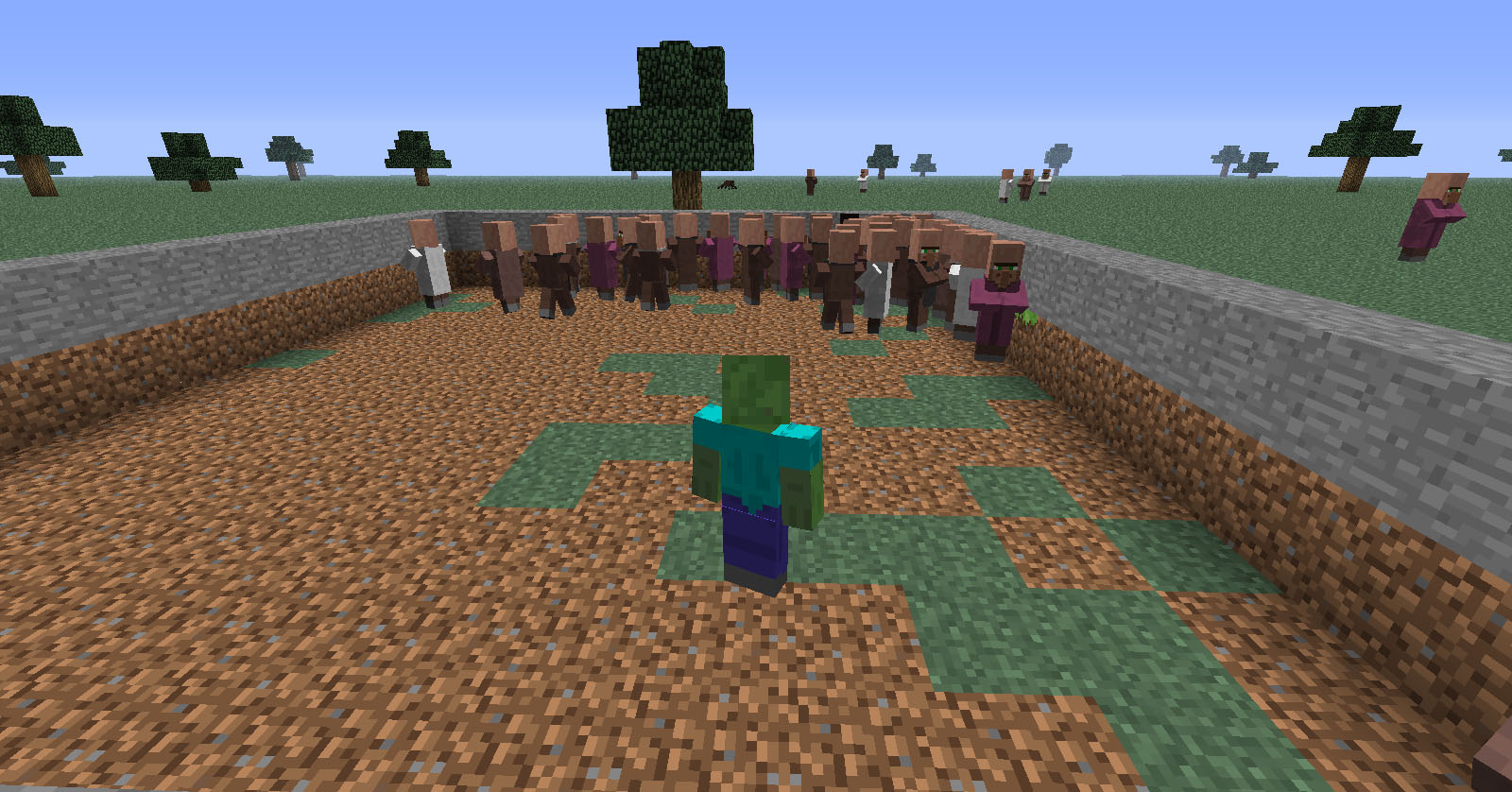 Forever alone…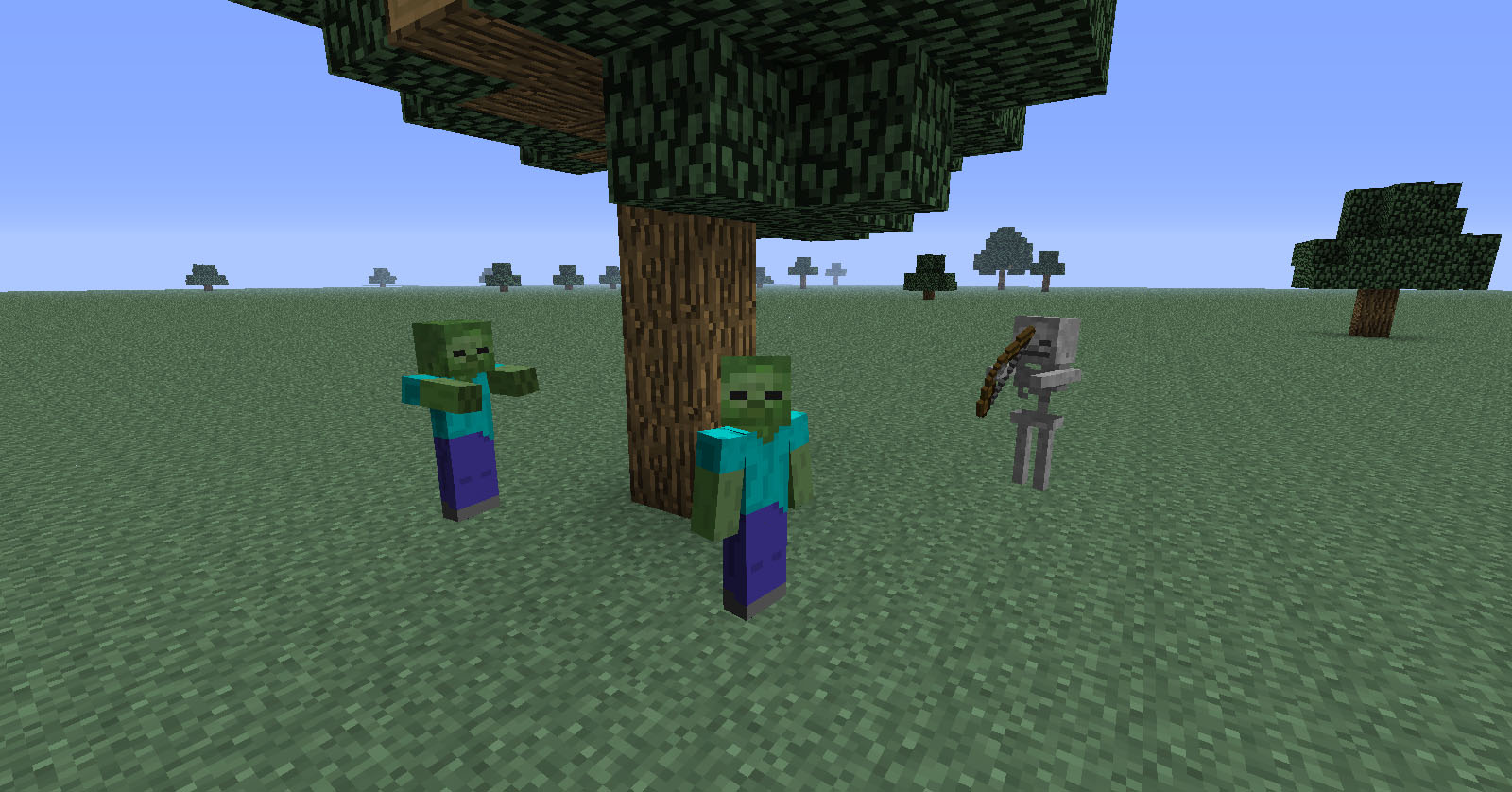 Your only friends !
Installation:
Download and install Minecraft Forge
Download You Are The Zombie Mod
Put You Are The Zombie Mod zip file into your /.minecraft/mods folder. Do not unzip it.
Done

For 1.5
For 1.4.7/1.4.6
For Minecraft 1.4.5
Tags: