Zombie Warriors 2 Map for Minecraft 1.11.2/1.11
Map types: Game
November 25, 2016 ❘ 6,026 views
Zombie Warriors 2 Map 1.11.2/1.11 is a minigame in which you lead an army of zombies. You have to capture bases and finally the enemies headquarters to win. There are many battles. Zombie Warriors can be played in singleplayer on the map or in multiplayer against each other.
It is also possible to fight against the map together in multiplayer. There are many different types of bases and other things on the 10+ different battlegrounds. Your army consists of multiple different zombies (Warrior, General, Pyro, Tempest, Thunder, Bomber & much more).
With each battle, new features get introduced. Also part of this map is a gold system. You earn gold with successful attacks of your army, and you can spend your gold to e.g. hire new zombies.
But just fighting battles is not all you can do in this map! There is also a War Mode in which you try to control all lands, by fighting many battles.
There is also a Simulation Mode which is entirely accurate. Part of the map is also a Challenge and a Sandbox mode.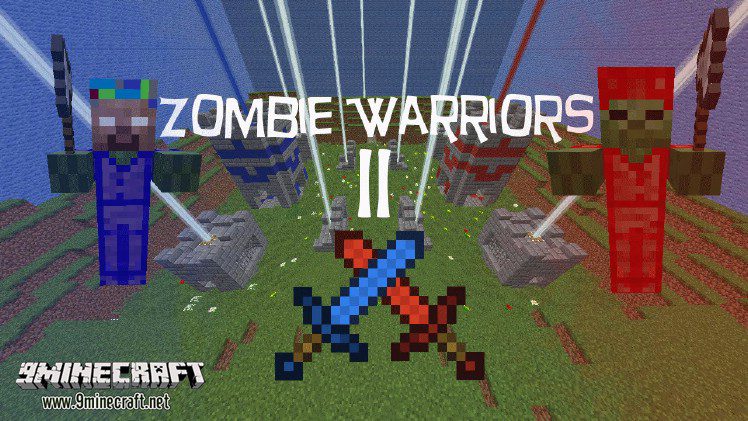 FEATURES
Lead an army of Zombies
9 Battlefields + 8 Bonus Battle
15+ types of Zombies
Gold system
Other entity's like Endermite, Snow Golem, and Tribe Warrior join the battle too
Hireable Warriors, like Tribe Warrior or Eagle Warrior
Player vs. Map or Player vs. Player
Singleplayer or multiplayer (1+ Players)
Complicated Multiplayer Lobby
Choose a team (Red or Blue)
Each battle introduces new features
Automatic reset
Custom Weapons, like Scythes, Battleaxes, and Daggers
Tons of Weapons with special abilities
Armory & Dungeons
Loot System
Challenge mode with challenging battles
War mode
Fight many battles to win wars
Simulation mode
Simulate battles
Sandbox mode
Fight against team gold & green too!
Custom models!
Custom AI for zombies!
Use portals on the Ravine battlefield
Improved mechanics
Control deities on the Olympus battlefield
Custom Textures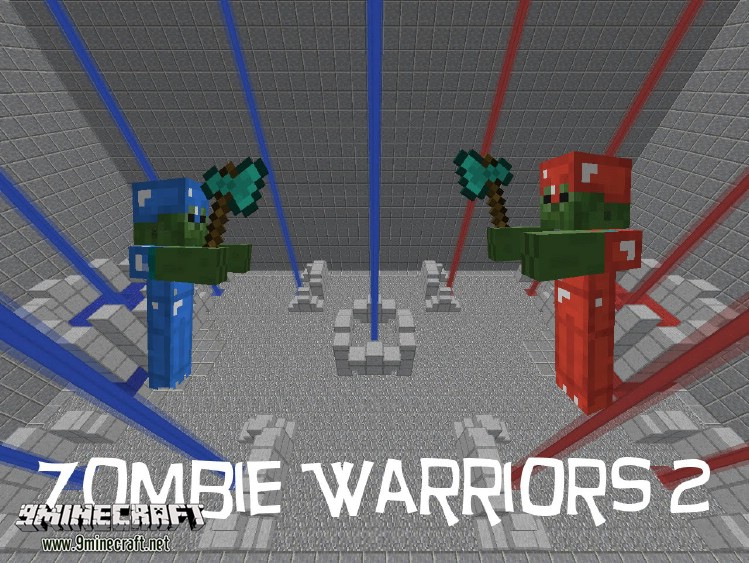 How to install Zombie Warriors 2 Map 1.11.2/1.11 for Minecraft:
Download Zombie Warriors 2 Map.
Extract file.
Click on the Start Menu in Windows.
Type run into the search box and select the Run program at the top of the results.
Type %appdata% into the Run program, and press Enter.
Go to .minecraft/saves folder.
Drag extracted map folder into that.
Start Minecraft.
Enjoy and play!
Download Links for Zombie Warriors 2 Map 1.11.2/1.11
For Minecraft from 1.10.2
For Minecraft from 1.11.2/1.11
Coming soon
Tags: