Blast Furnace Extended Data Pack (1.16.5, 1.14.3) – More Smeltable Things
15,234
views ❘
May 9, 2022
In version 1.14, the Blast Furnace was added but it can only smelt ores which are very disappointing. So the Blast Furnace Extended Data Pack (1.16.5, 1.14.3) adds more the material smelting recipes that a normal furnace has, like stone, glass, sandstone, terracotta, etc… Most of the recipes were taken from the Minecraft wiki, so all furnace recipes should now be available across the blast furnace and smoker.
It also adds a couple of plant recipes to the Smoker – popped chorus fruit, green dye, lime dye.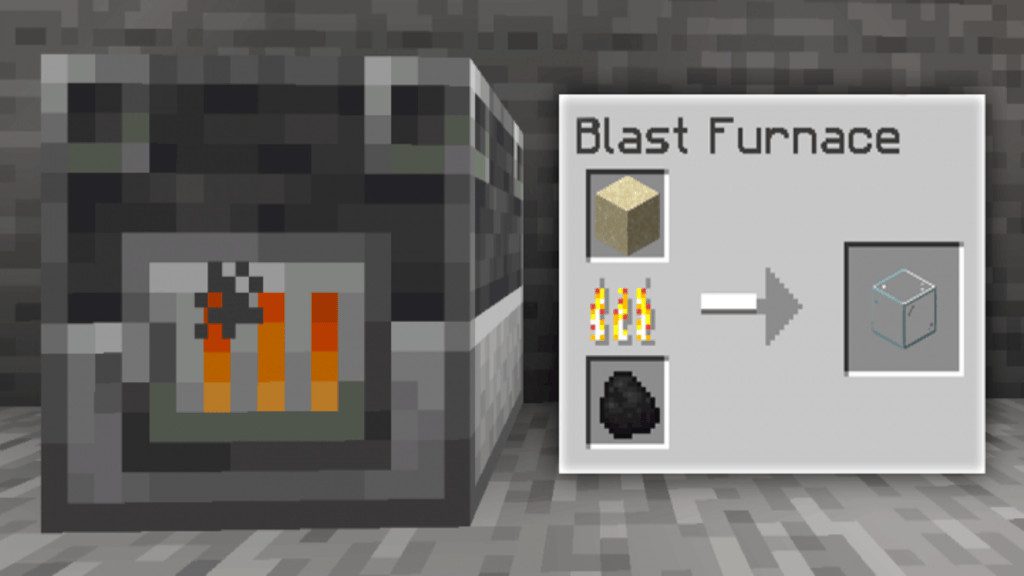 Recipes:
Raw Porkchop = Cooked Porkchop
Raw Beef = Steak.
Kelp = Dried Kelp.
Raw Chicken = Cooked Chicken.
Raw Rabbit = Cooked Rabbit.
Potato = Baked Potato.
Raw Cod = Cooked Cod.
Sand = Glass.
Raw Salmon = Cooked Salmon.
Cobblestone = Stone.
Raw Mutton = Cooked Mutton.
Red Sandstone = Smooth Red Sandstone.
Sandstone = Smooth Sandstone.
Stone = Smooth Stone.
Block of Quartz = Smooth Quartz.
Clay = Brick.
Netherrack = Nether Brick.
Clay Block = Terracotta.
Stone Bricks = Cracked Stone Bricks.
Dyed Terracotta = Glazed Terracotta.
Cactus = Green Dye.
Logs and woods = Charcoal.
Chorus Fruit = Popped Chorus Fruit.
Pickle = Lime Dye.
How to Install:
Please visit the following link for full instructions: How To Download & Install Data Packs
Blast Furnace Extended Data Pack (1.16.5, 1.14.3) Download Links
For Minecraft 1.14.3, 1.14.2
For Minecraft 1.16.5
Tags: