CloakBoard Mod
34,757
views ❘
November 23, 2013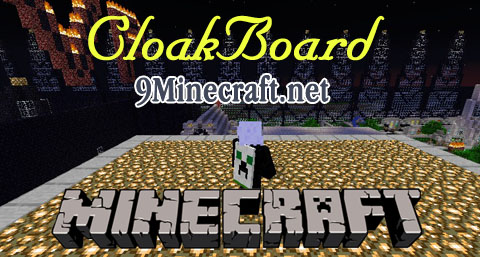 What is CloakBoard?
CloakBoard originally originated as the first Minecraft Based GUI application to allow capes to anyone in minecraft on the windows platform.
Screenshots: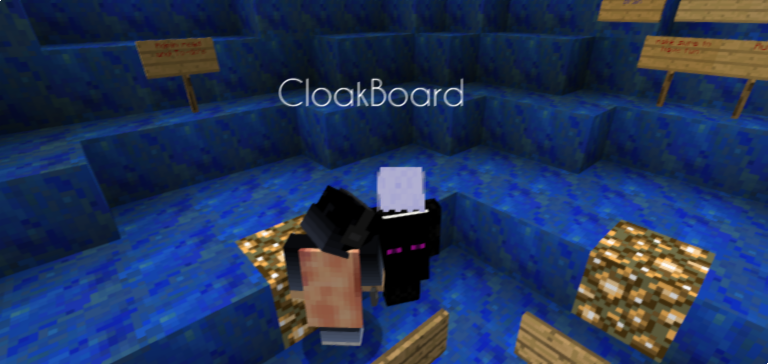 Second Player View: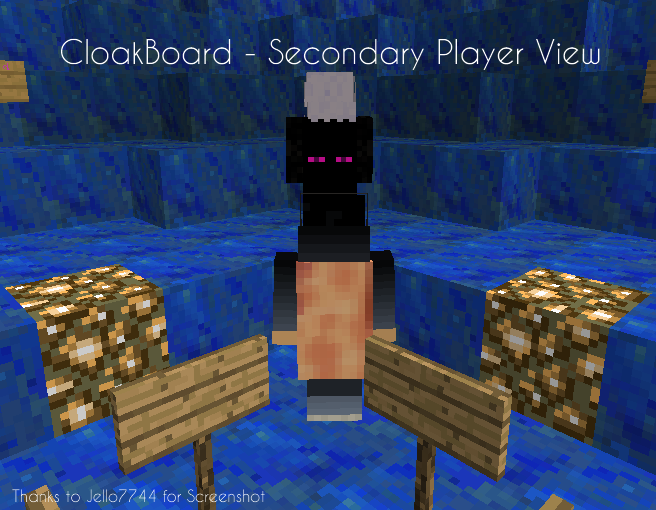 GUI as of current version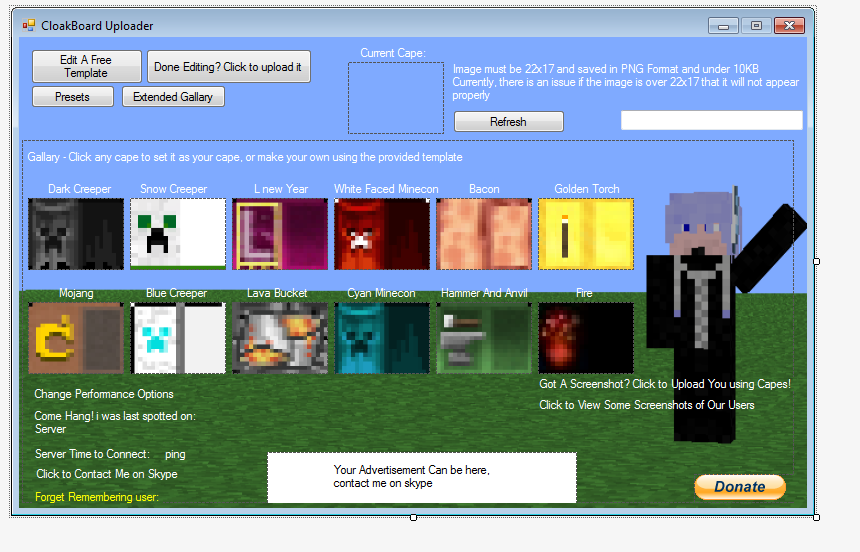 Running Cloakboard:
1. Run NodeLauncher.exe
2. Click on CloakBoard
3. Wait for it to update….
4. Profit.
How to install CloakBoard Mod:
Use the official launcher to download and start once Minecraft 1.6.4.
Go to the minecraft base folder (the official launchers shows it when you click "Edit Profile" as "Game Directory")
Go in subfolder "Versions"
Rename the folder "1.6.4" to "1.6.4_MCwCB"
Go in the subfolder "1.6.4_MCwCB"
Rename "1.6.4.jar" to "1.6.4_MCwCB.jar"
Rename "1.6.4.json" to "1.6.4_MCwCB.json"
Open the file "1.6.4_MCwCB.json" with a text editor and replace "id":"1.6.4″ with "id":"1.6.4_MCwCB" and save the file
Copy the files from the MCwCB ZIP file in "1.6.4_MCwCB.jar" as usual (you can use the 1.5.2 instructions for this) and remove the META-INF folder from "1.6.4_MCwCB.jar".
Start the official launcher
Click "Edit Profile"
Select "Use version:" -> "release 1.6.4_MCwCB"
Click "Save Profile"
Click "Play" or "Login" to start the game. If only "Play Offline" is available, then log out and log in again to fix it.'
CloakBoard Mod Download Links
For Minecraft 1.6.4
For Minecraft 1.6.2
For Minecraft 1.5.2
Other Versions:
Tags: