ControlPack Mod 1.7.10
Author: infinitiesloop ❘ August 20, 2016 ❘ 73,101 views
ControlPack Mod 1.7.10 adds a variety of options to Minecraft to allow a more enjoyable and user-friendly experience. It features many options such as "auto-tool", "auto-block", and more! It also features many key bindings that perform actions.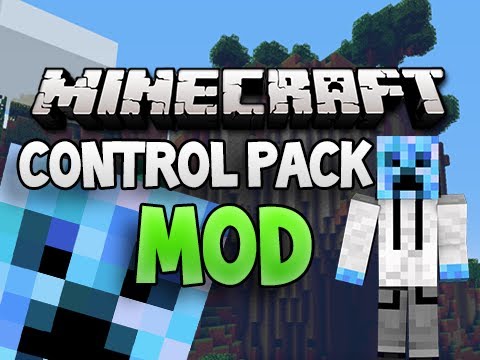 Features:
Auto Tool Selection
Auto Sword Selection
Auto Block Selection
Hold to Attack
Stack Preservation
Place Torch
Eat Food
Tap to Sprint
Disable Void Fog
Automatic Window Restoration
Better 3rd Person View w/ Camera Control
Auto Run
Toggle Sneak
Toggle Jump
Swap Left
Swap Right
Toggle Mining
Toggle Use Item
Run Distance
Look Behind
Smart Furnace Drops
Render Less Rain
Toggle Full Brightness
Individual SFX Volume Control
Coordinates Overlay
Waypoints
Say your location
Auto Corpse Waypoint
Tool Uses Counter
Arrows Remaining Counter
Screenshots:
Control Pack Options Screens
You can turn all the features on and off.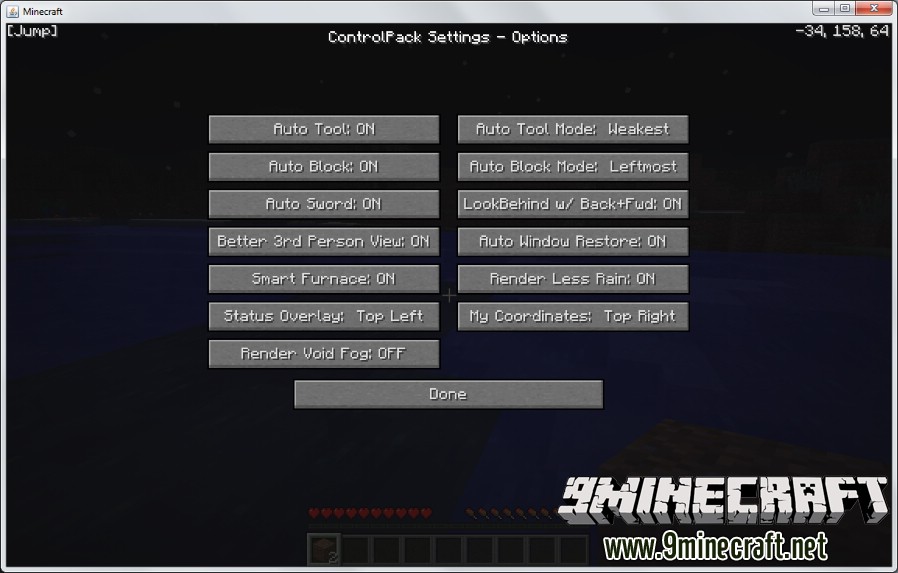 You can customize all the new key bindings (or even map them to a mouse button). Right click to disable one.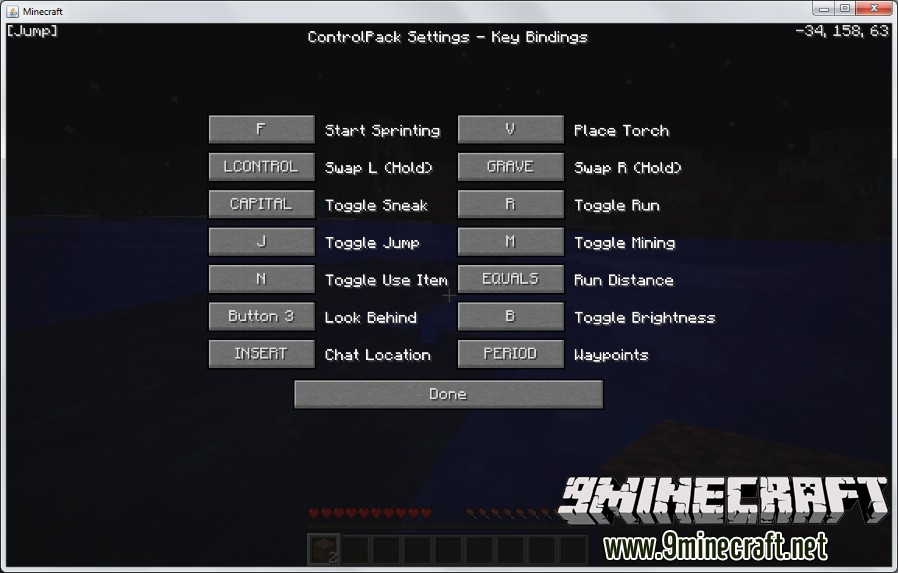 You can control the volume level of individual sound effects (plus more in 5.4)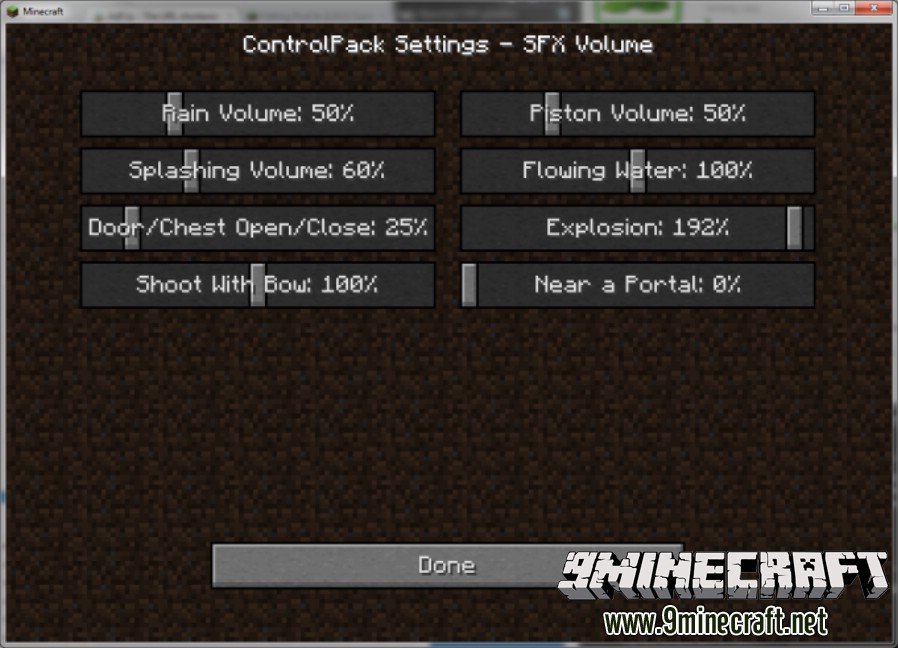 Introducing:
How to install ControlPack Mod 1.7.10

For Minecraft 1.7.10
Download and install LiteLoader
Download the mod
Drop the ControlPack '.litemod' file into your '.minecraft/mods/' folder.
Enjoy!
For 1.6.2 and below
Spoiler
Download and install Modloader.
Delete META-INF file.
Download ControlPack Mod.
Copy the entire contents of the 'Classes' folder in the ControlPack zip file into the jar by dragging them into it.
Close "Minecraft.jar" and run minecraft!
If Minecraft just gets a 'black screen' after logging in, you probably did something wrong 🙂 Or there's a problem with the version of Minecraft and the version of ModLoader and this mod because ModLoader and/or Minecraft have updated their version after the version of this mod you attempted to install. Make sure you have the latest of everything.
Download links for ControlPack Mod 1.7.10
Previous versions:
Spoiler
For Minecraft 1.5.1
For 1.4.7/1.4.6
For Minecraft 1.4.5
For Minecraft 1.5.2
For Minecraft 1.6.2
https://dl.9minecraft.net/index.php?act=dl&id=1374008133
For Minecraft 1.7.10
https://dl4.9minecraft.net/index.php?act=dl&id=1419049393
Tags: