Demon Slayer ST Addon (1.20, 1.19) – MCPE/Bedrock Mod
26,288
views ❘
1 week ago
❘
Demon Slayer ST Addon (1.20, 1.19) includes a variety of nichirin swords, breaths, clothing options, quests, buildings, and kekijutsu techniques. It even allows you to choose your Oni or a Hunter path. The most exciting feature is the ability to play with your friends, as the addon has a 99.9% survival rate. Additionally, the addon is available in English, Spanish, and Portuguese versions.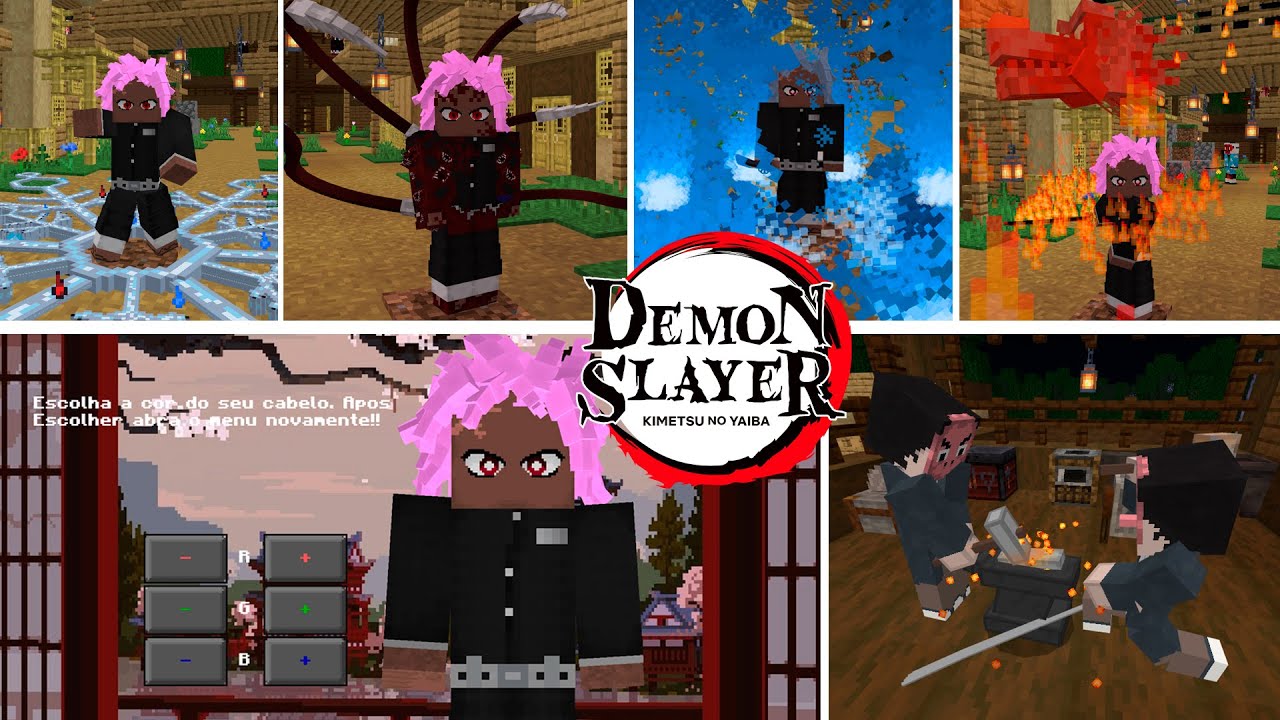 Features:
This tutorial will show you how to play this addon:
Choose Your Skin Color: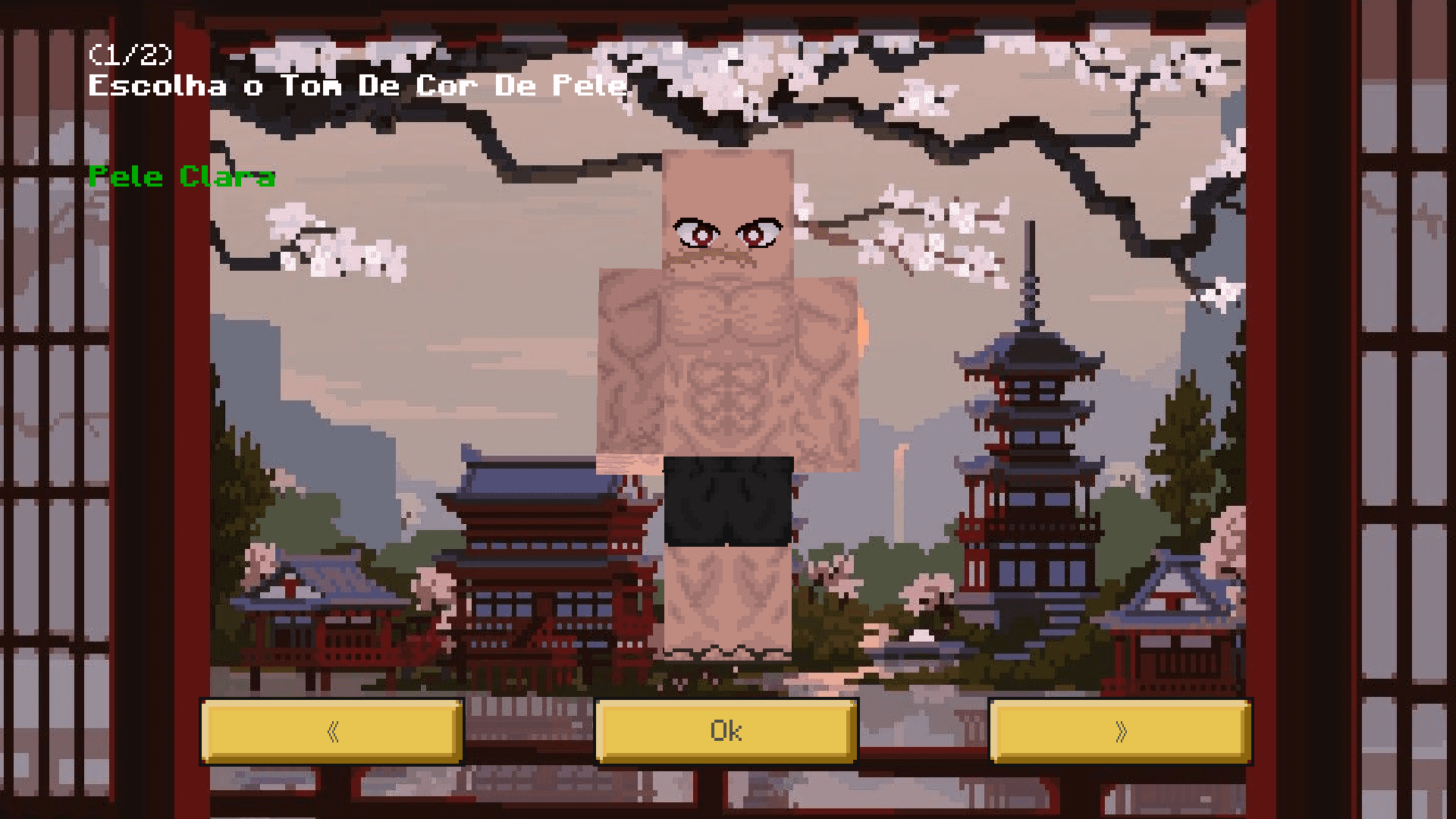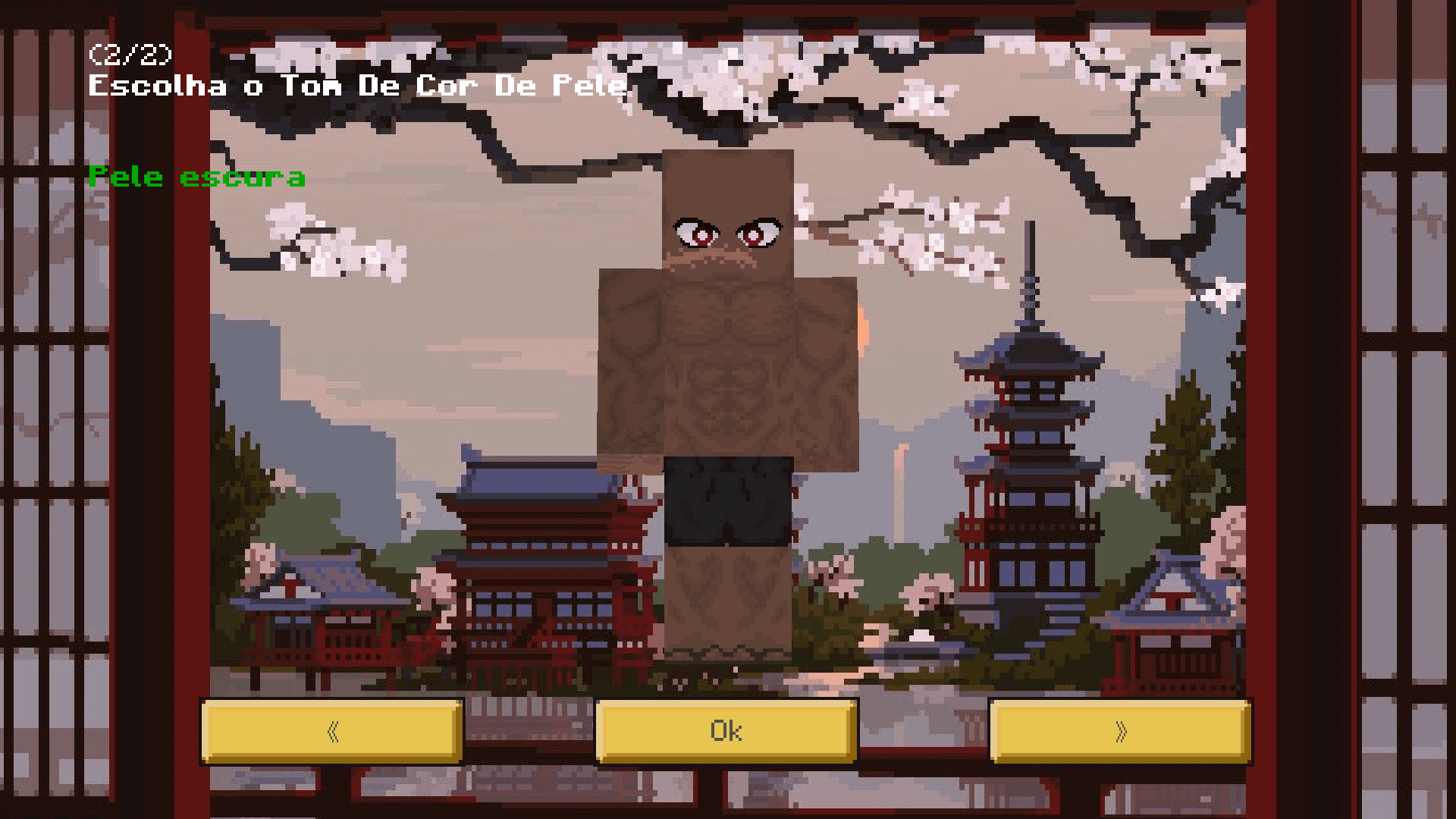 Choose Hair Types: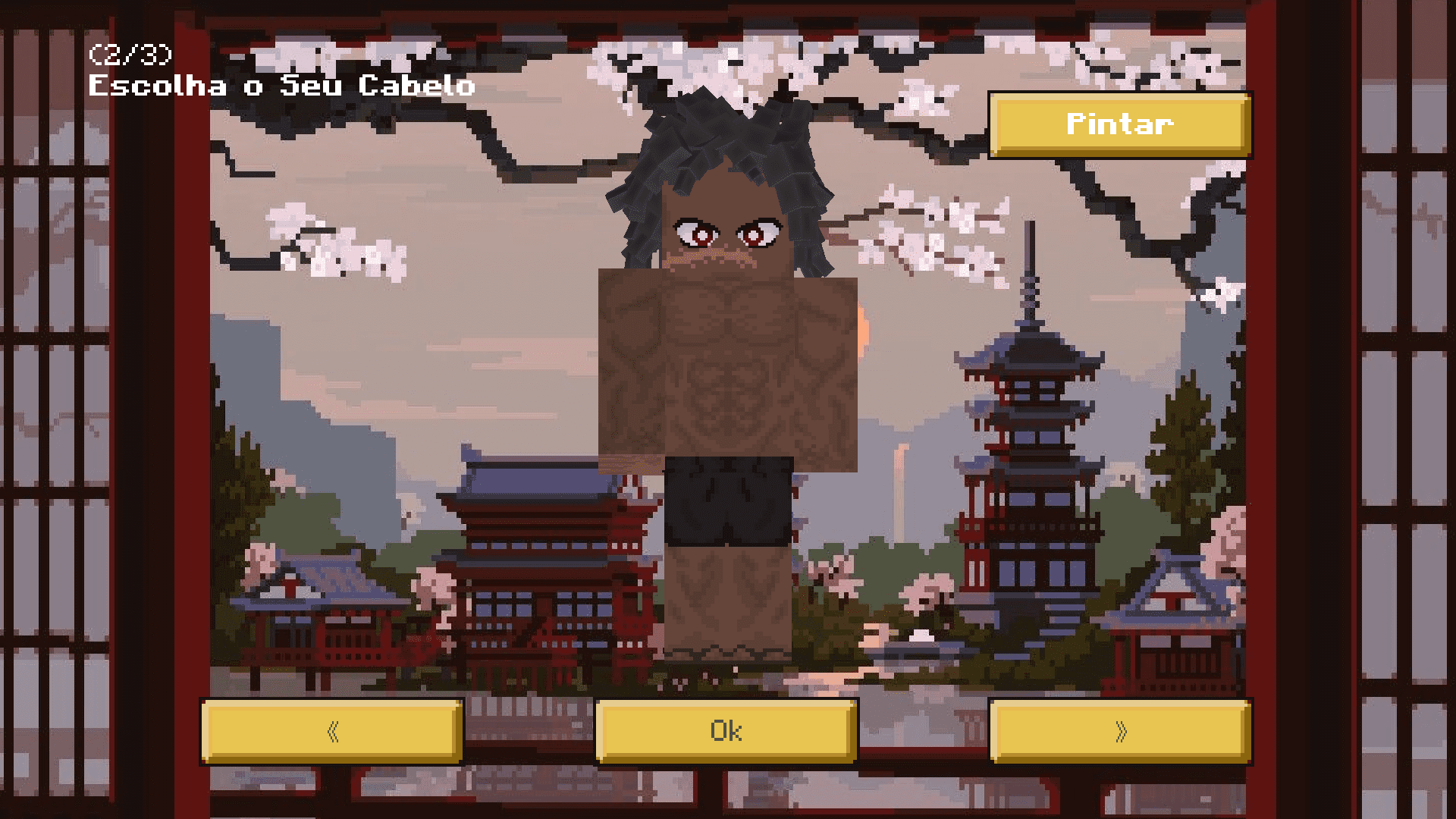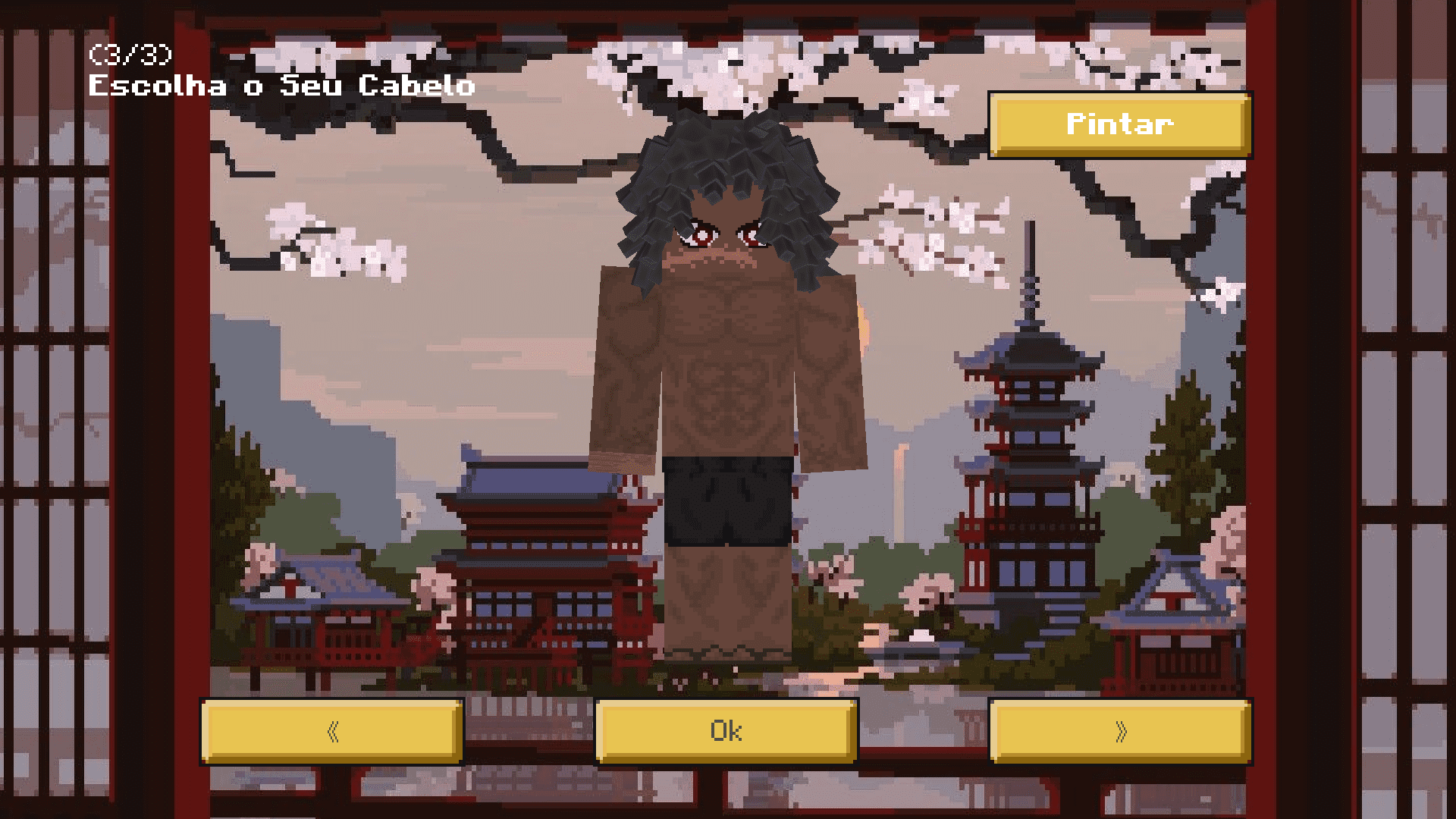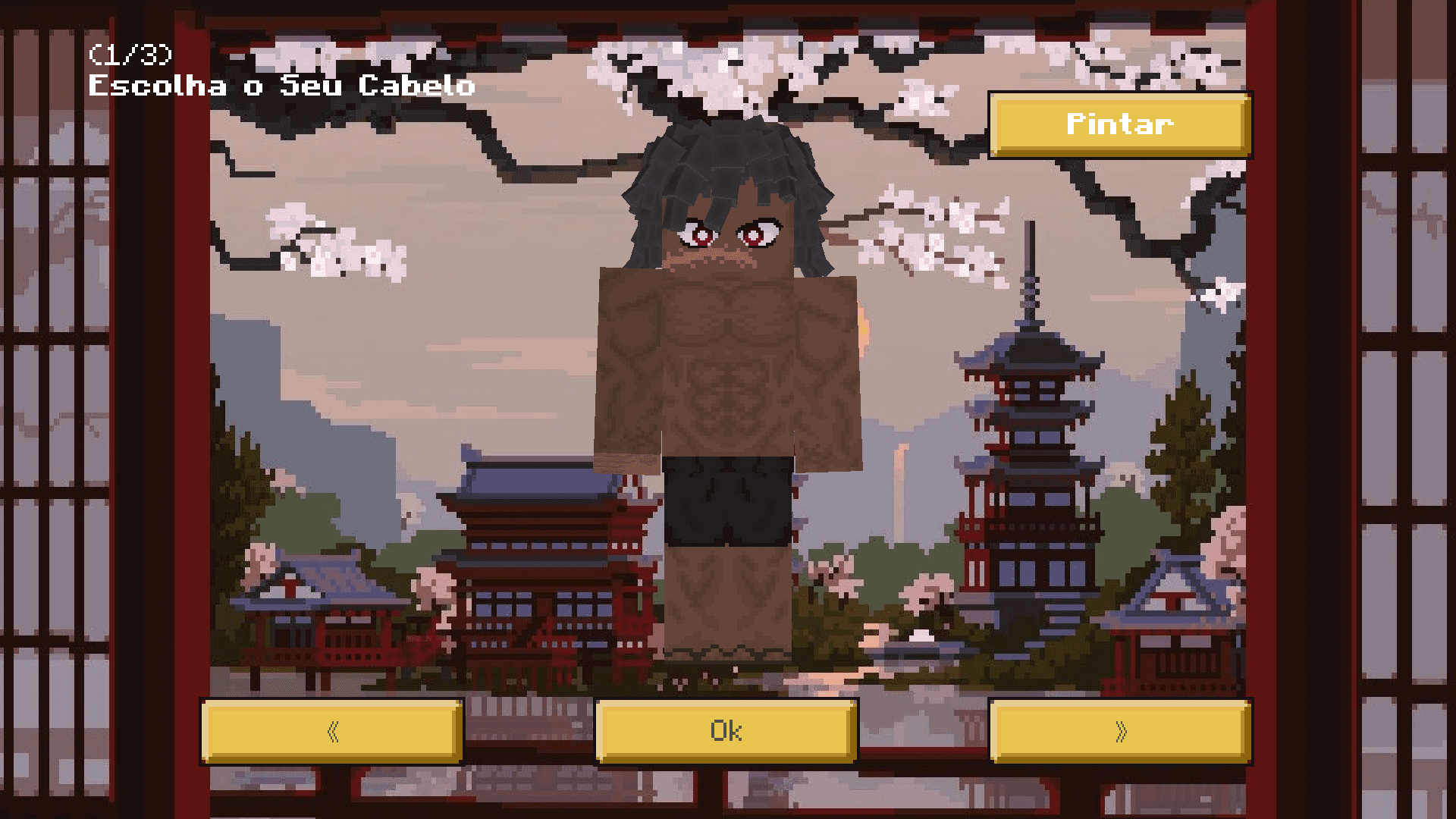 Choose Hair Color:
After choosing your hair color, you must close and open the menu again
After you finish assembling your player, you will be able to choose your style of score, being the option of pc, and cell phone.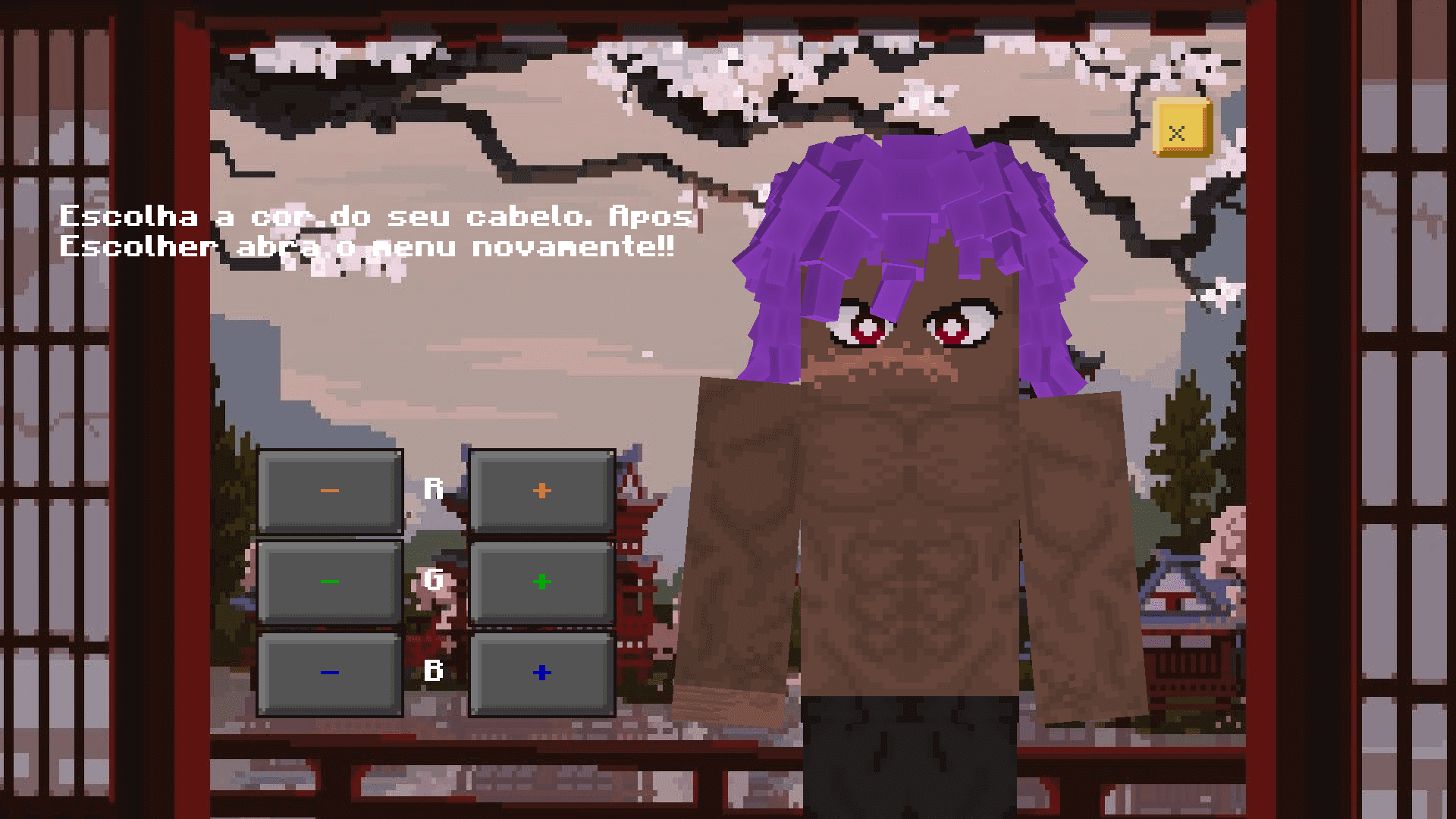 Choose Your Score: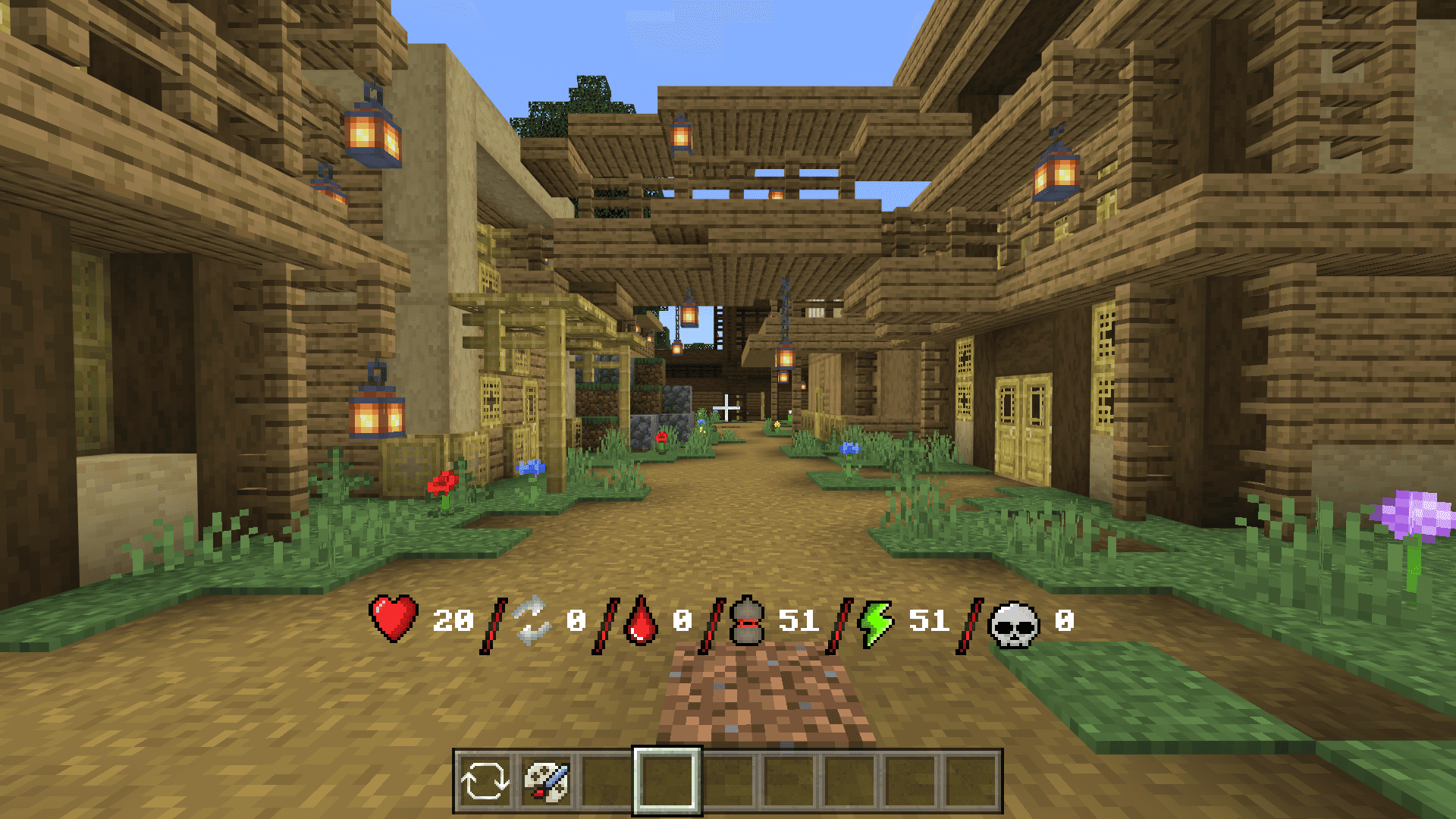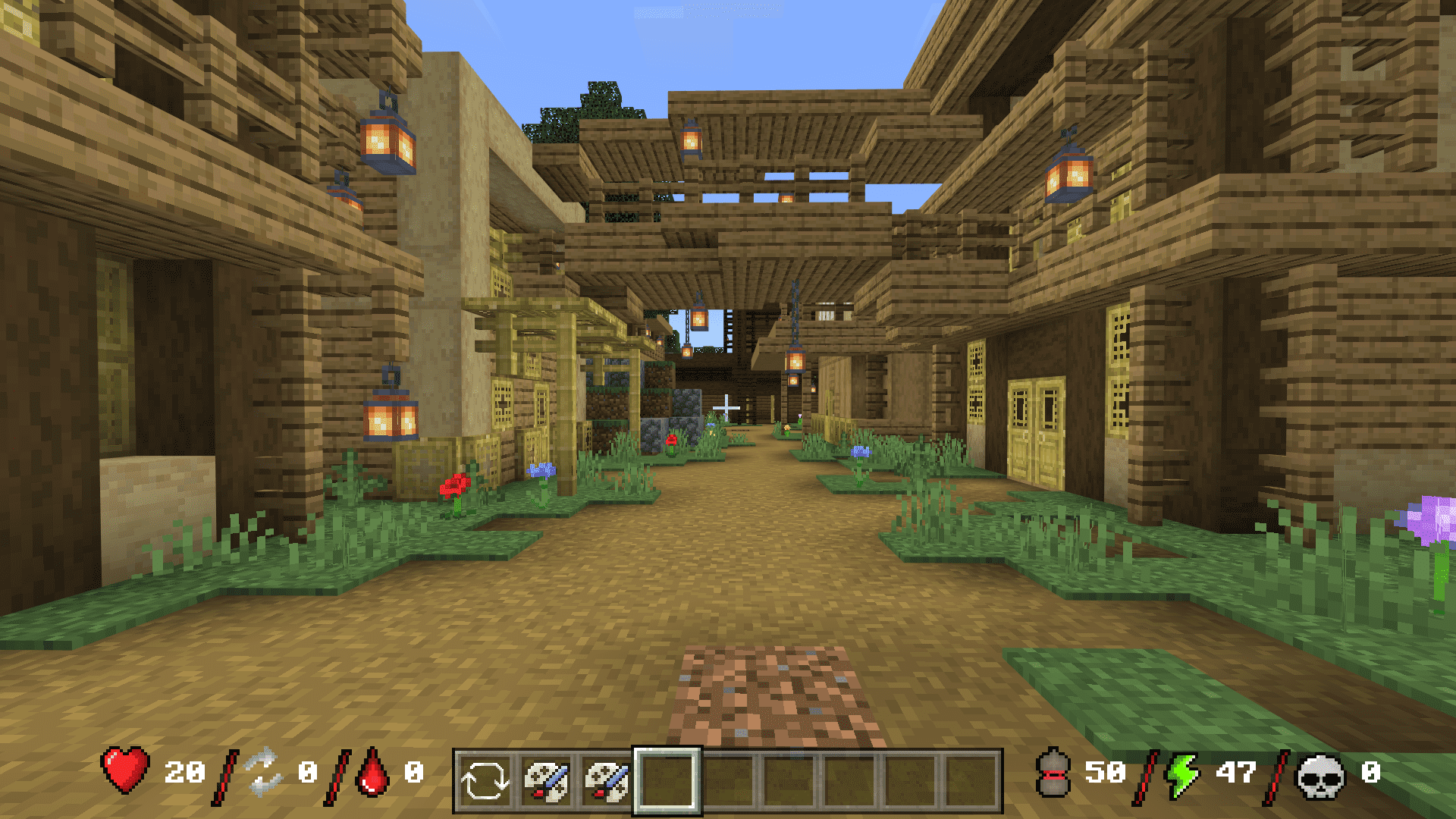 Blacksmiths: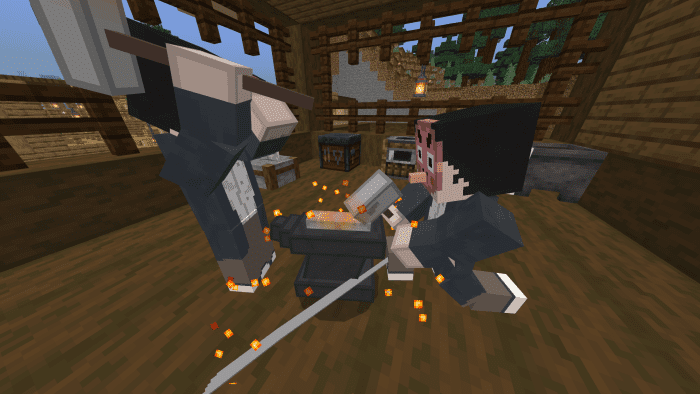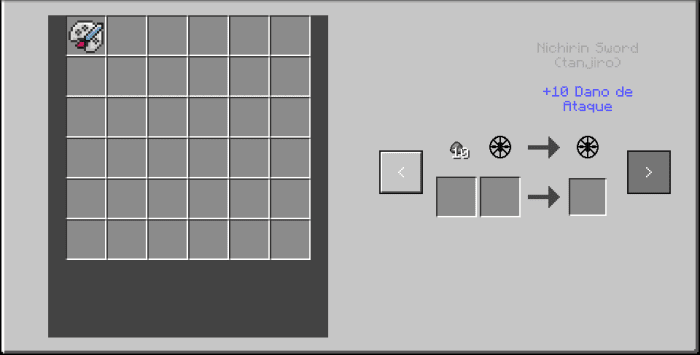 The Blacksmiths Will Help You Repair Your Nichirin After Defeating The Hunters, Who Will Have A Chance To Give You A Broken Nichirin.

Tamahagane ore:
You can go to the caves, or by defeating the haganezuka to collect this ore.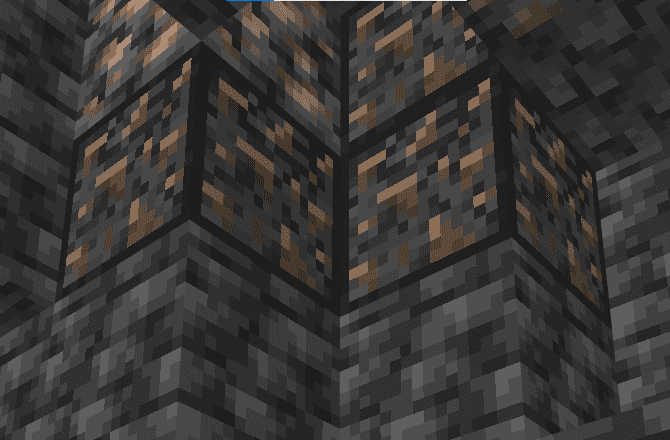 Become Oni: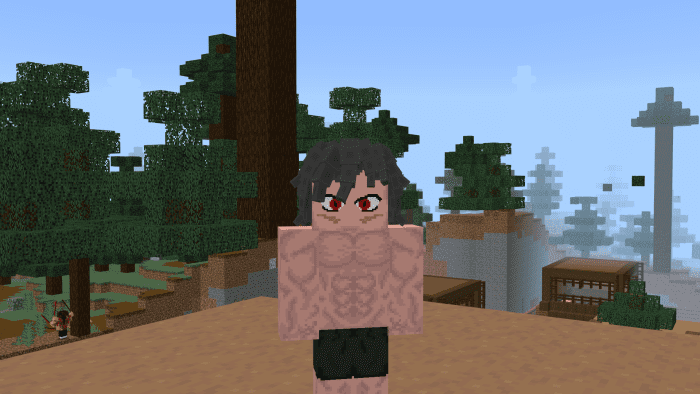 Once it becomes Oni, you will be unable to walk during daylight.
Evolve:

Every time you drink blood, you get stronger:
Oni Level Two 20 Blood
Oni Level Three 60 Blood
Lower Moon Oni 130 Blood
Oni Superior Moon 200  Blood
Human Meat

Human Meat Will Regenerate Oni, More Common Humans Will Have Negative Effects
Oni missions:

You will do the stories, from the part of the Onis:
(After Finish Ah First Mission, You Can Go To the Next)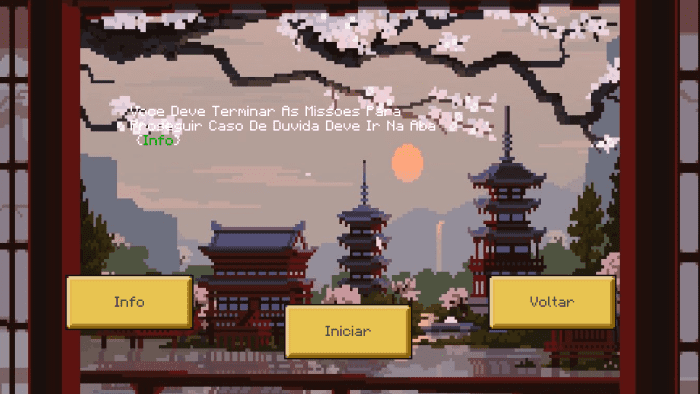 Onis can also use the double jump which can reach 11 blocks of height.

Become hunter: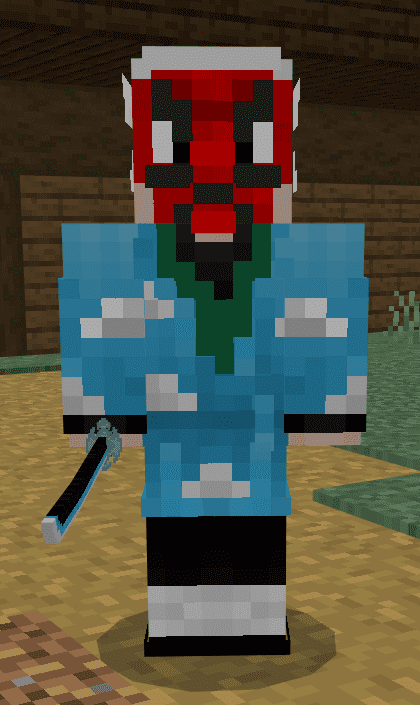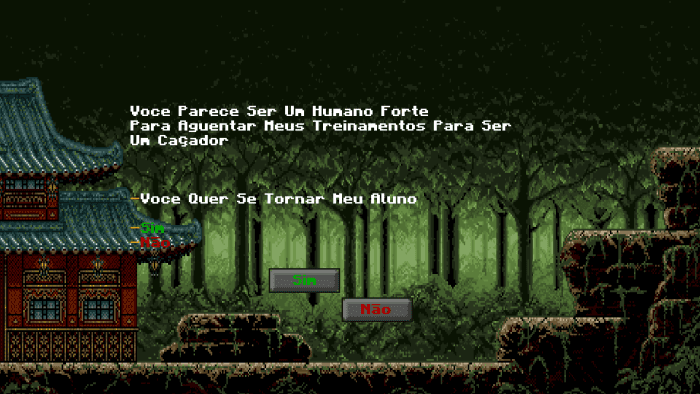 To Become a Hunter You Must Talk to Urokodaki: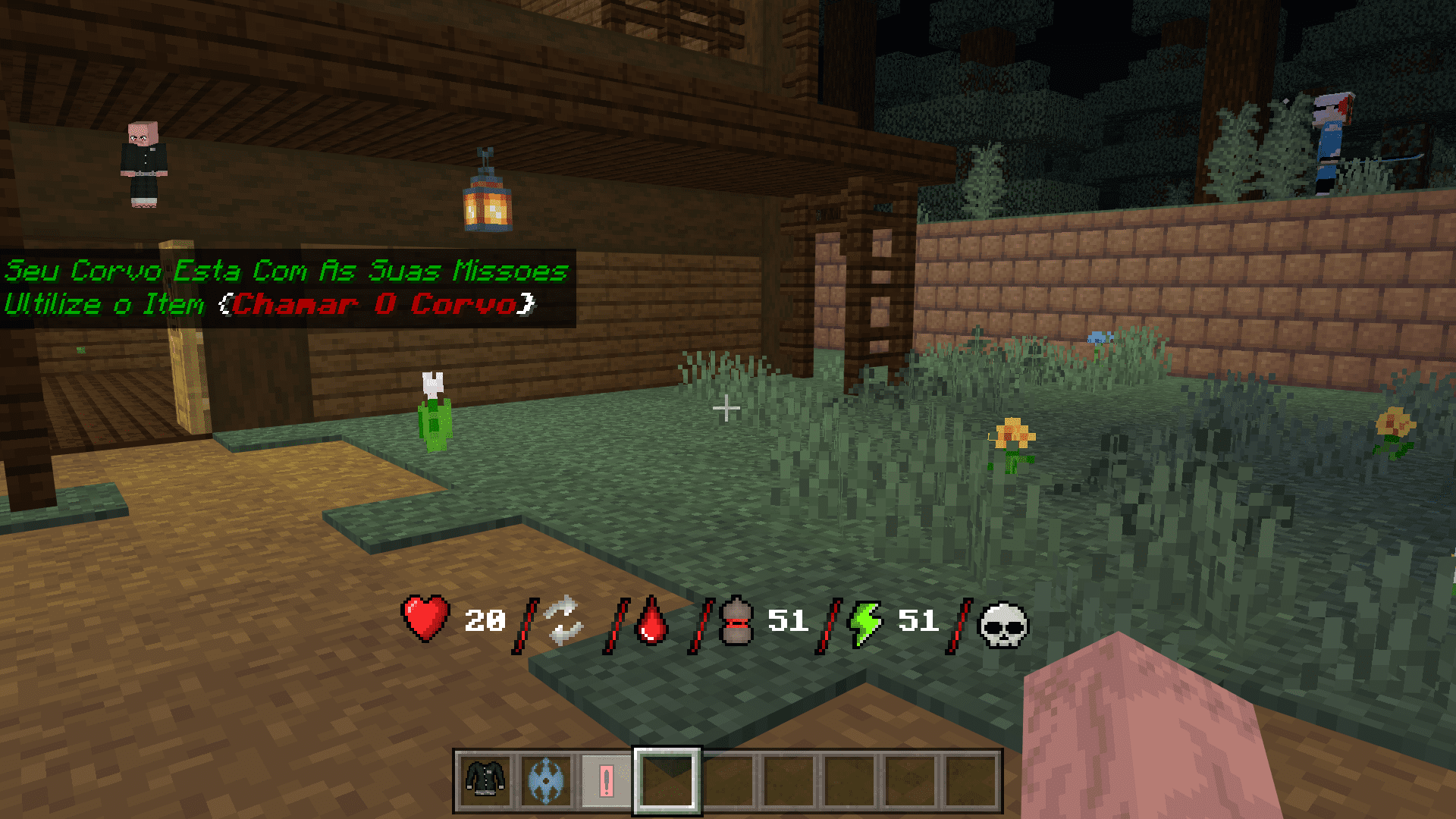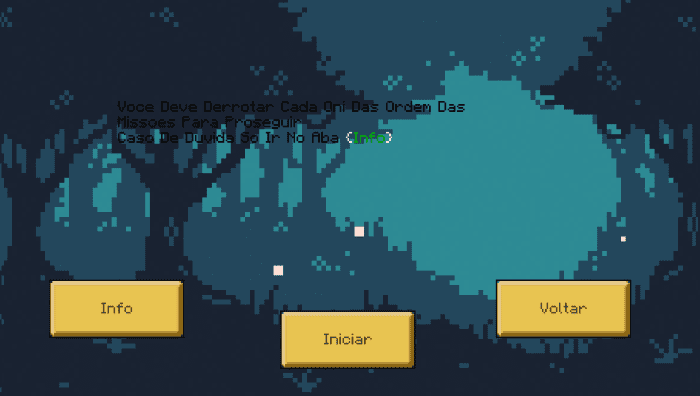 To do the missions you must wait until midnight when you will get an item to call your crow.
Rank up:

To Raise Your Hunter Rank, You Must Eliminate the Onis, Every 5 kill Of oni You Raise Your Rank
Increase your breathing: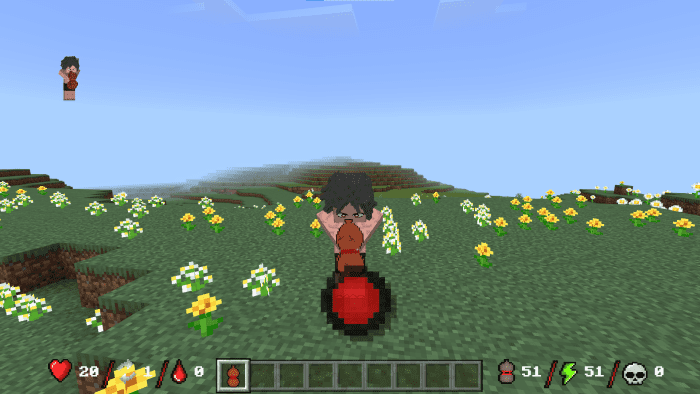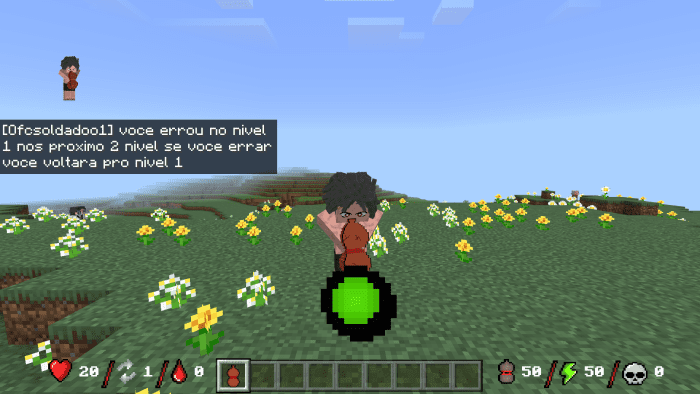 You must hold the splint until the red color changes to green
You will get pegala by talking to shinobu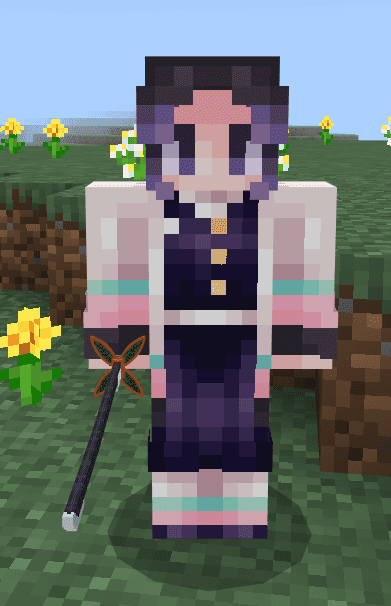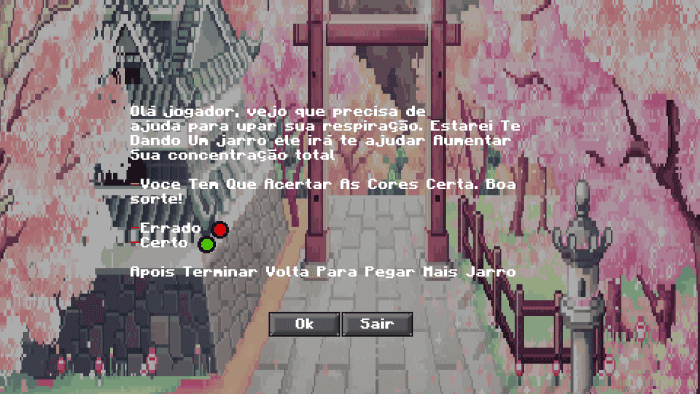 Installation Note:
Make sure you activate the Experimental Gameplay.
Choose the language that's right for you: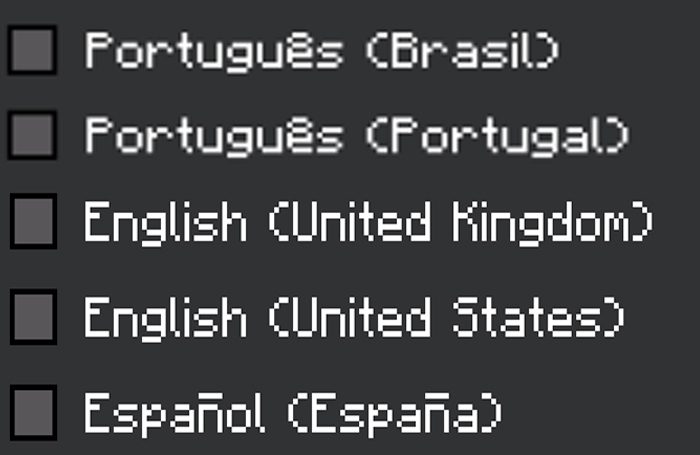 How to install:
How To Install Mod / Addon on Minecraft PE
How To Install Texture Packs on Minecraft PE
How To Install Map on Minecraft PE
Demon Slayer ST Addon (1.20, 1.19) Download Links
For Minecraft PE/Bedrock 1.19
Behavior: Download from server 1 – Download from server 2

Resource: Download from server 1 – Download from server 2
For Minecraft PE/Bedrock 1.20
mcaddon: Download from server 1 – Download from server 2
Click to rate this post!
[Total:

131

Average:

3.9

]
Tags: