How To Download & Install Shaders with OptiFine
2,290
views ❘
4 weeks ago
How To Download & Install Shaders with OptiFine article is here to instruct eager players to successfully find, download, and activate shader mods. Basically, Minecraft Shaders are mods that can be easily installed in the game and can take the gameplay experience to a whole new level. They help to enhance the game's visual aspects and the general graphic settings to generate a more realistic appearance. To install shaders, you must have OptiFine installed first, check this post to learn how to install Optifine: How To Download & Install Minecraft OptiFine.
Step 1: Access the Shaders download page
There are a wide variety of shaders that you can choose to install, depending on your personal preference. By clicking on the following link, you are directed to a page where you can see the review and download links of all the latest shaders: https://www.9minecraft.net/tag/shaders-packs/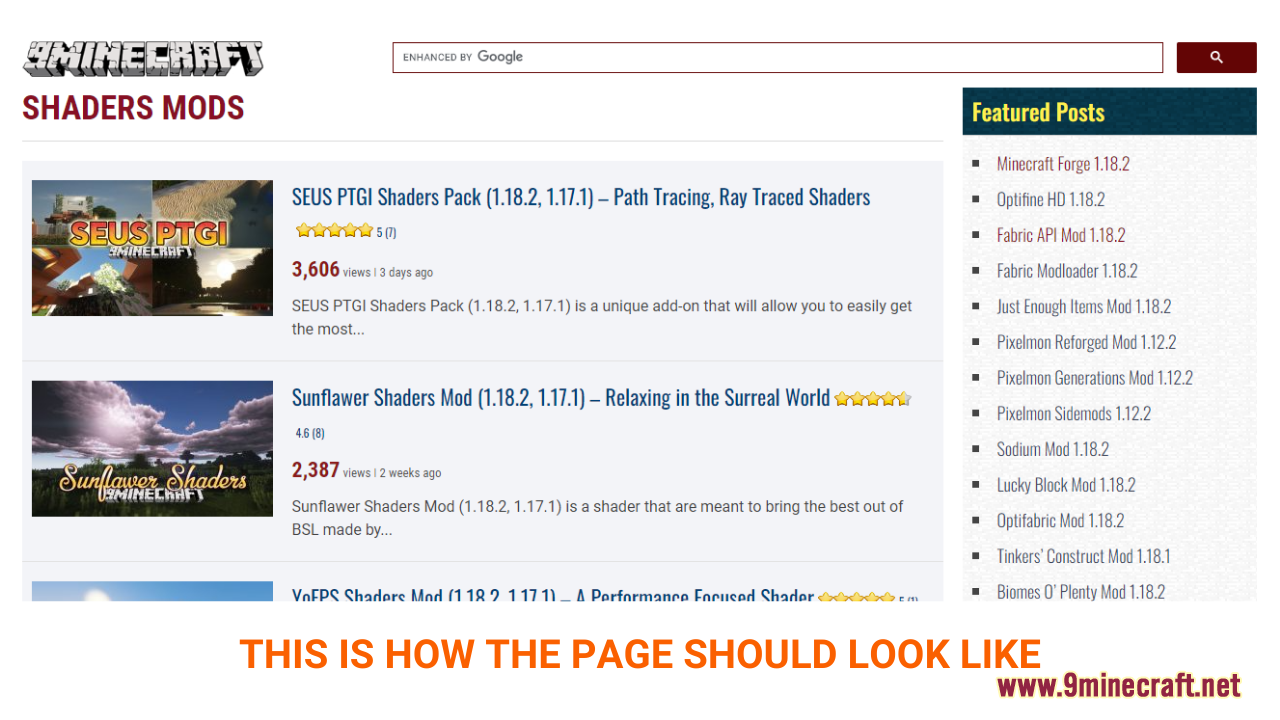 Step 2: Download your favorite Shader pack
As you scroll down the page, you should see a list of the latest shaders. Each post will present example pictures and the main features of a specific shader, making it easy for you to choose your favorite. 

After deciding on the shader you want to install, click on the download link at the bottom of the post to download.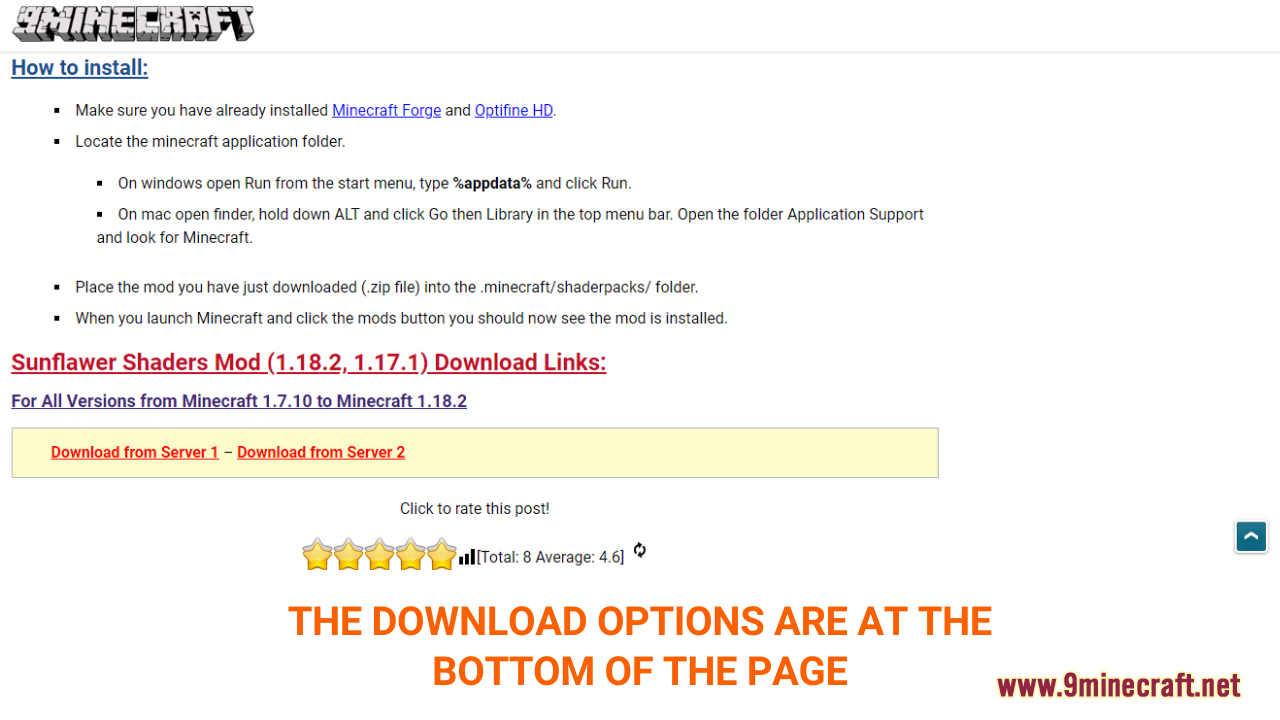 A new tab should appear when you follow the download link, click on the

DOWNLOAD

button to start the downloading process.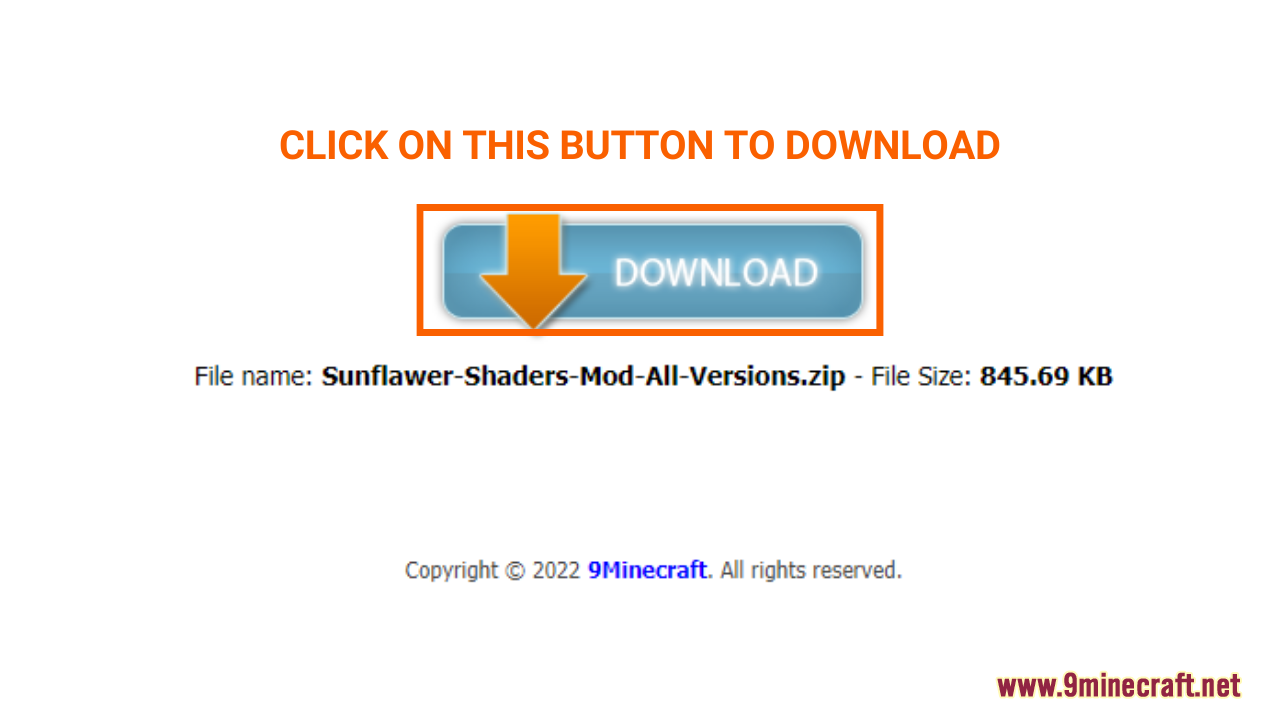 Step 3: Open Shaders Folder
Now that you have downloaded your favorite shader file, you will have to put it in the correct folder to activate it in the game.

There are 2 ways to open Shaders Folder:
1. Open with the Run Command
Press the key combination "

Window+R

" to Open the Run command window

Insert "

%appdata%

" and then press "

Enter

" to open the

"

Roaming folder

"

Now open the folder named "

minecraft.

", you should see a subfolder named "

shaderpacks"

in it.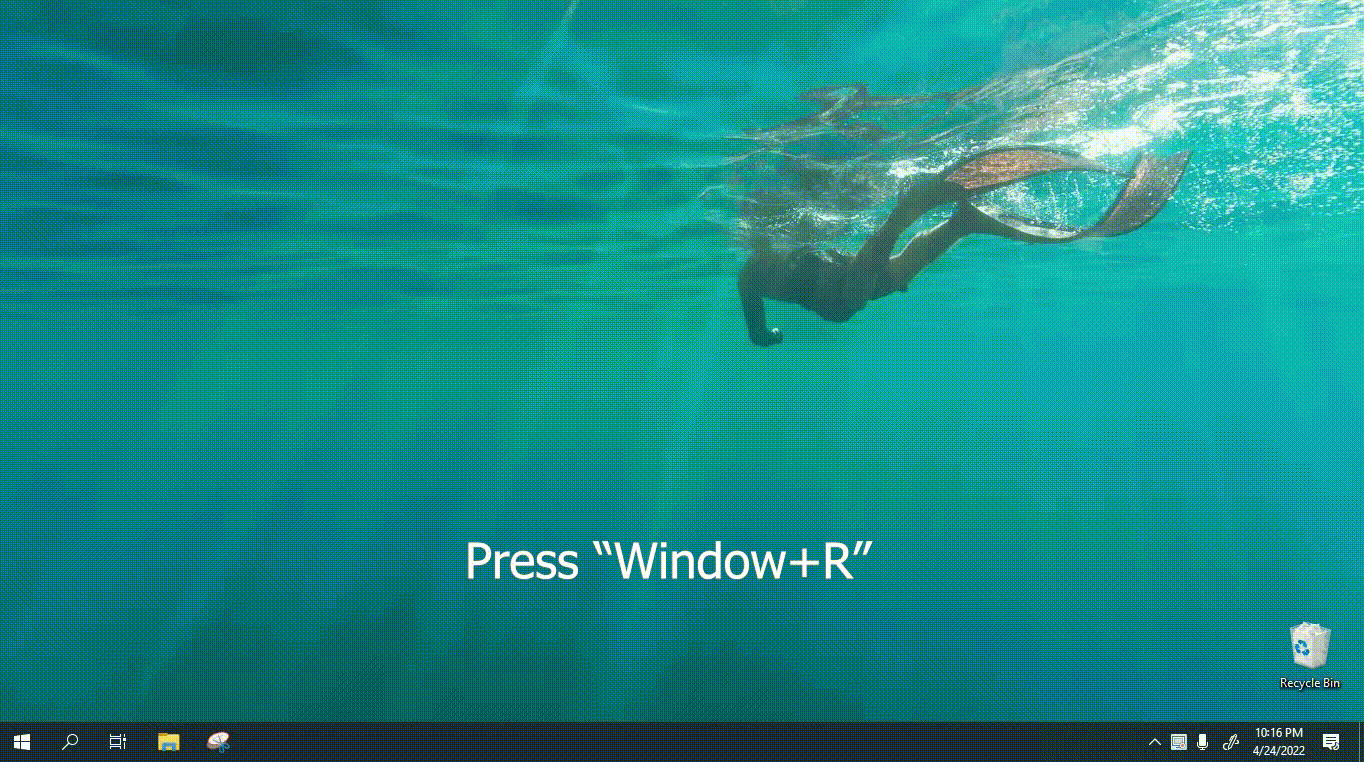 2. Open directly from the game
Open Minecraft launcher and choose to start the game with the "

Optifine version

"

At the Minecraft main menu, click on the "

Options…

" button. Then choose "

Video Settings…

", and click "

Shaders…

" on the next page. The Shader option will only appear when you open the game with the Optifine version.

Click the "Shaders Folder" button to the bottom left of Minecraft, the "shaderpacks" folder will appear.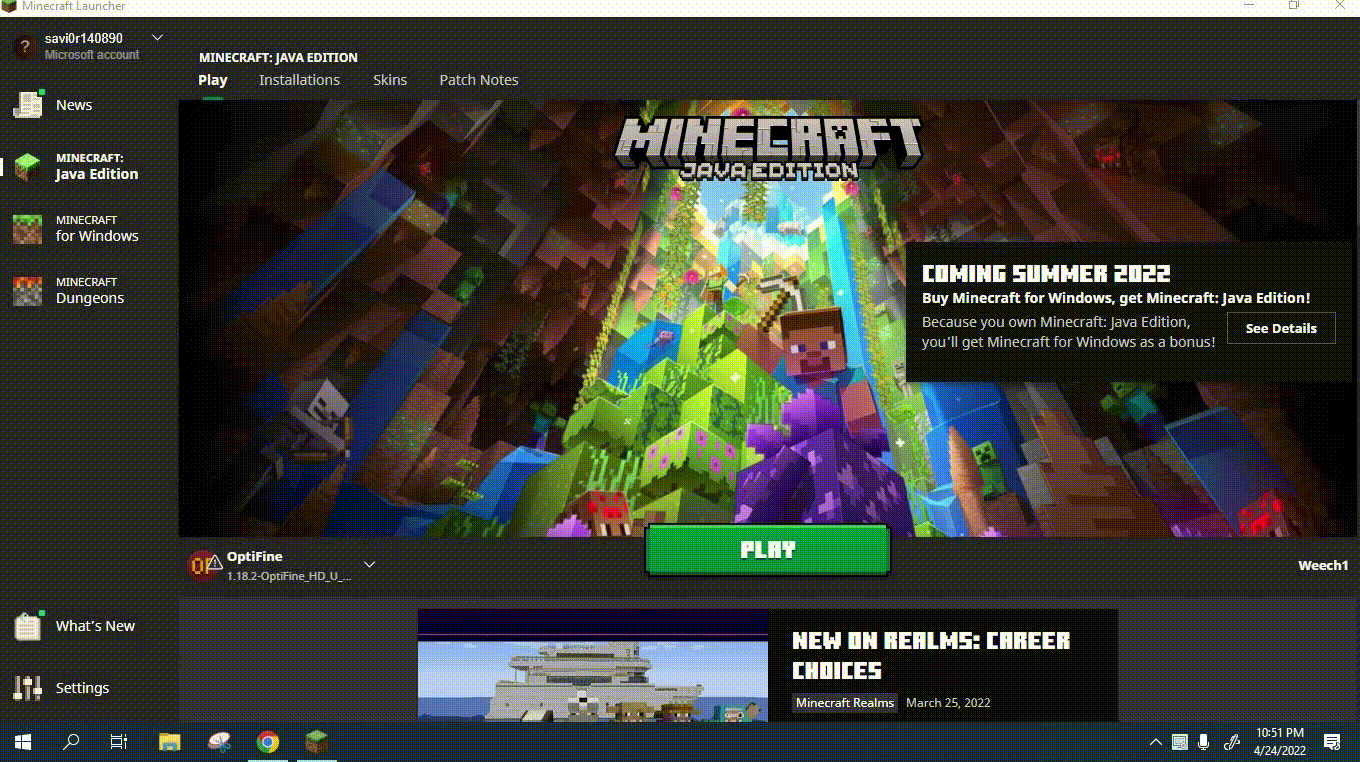 Step 4: Install and activate the Shaders File
Now just move the shader file you have downloaded in step 2 into the "

shaderpacks

" folder.

To activate the shader pack, click on the "

Options…

"  button in the main menu, choose "

Video Settings…

", and click "

Shaders…

" on the next page. 

Inside "

Shaders…

" you will see a list of the Shader packs that are ready to be used, simply click on the name of the pack you want to use. When the name of the chosen shader pack is in bold, it means that you have successfully activated it. 

Go back to the game and enjoy!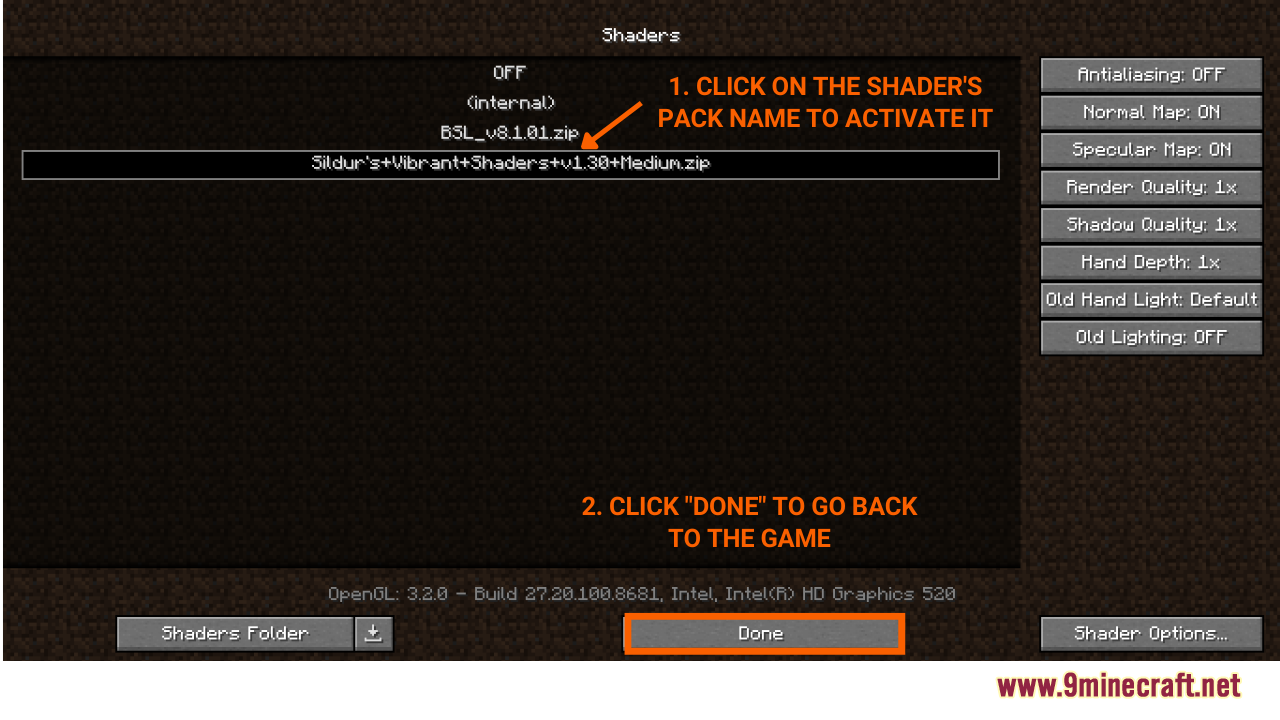 Tags: