Luffy Gear 5 Addon (1.20, 1.19) – All Animation & Movement Set
2,030
views ❘
3 weeks ago
❘
If you are a fan of One Piece, you will enjoy this addon. Luffy Gear 5 Addon (1.20, 1.19) adds Luffy Gear 5 as a mob that you can fight with or against. In survival mode, you can team up with your friends to defeat Luffy Gear 5. This addon is Minecraft friendly so the creator adapted Luffy Gear 5 stats with Minecraft mobs.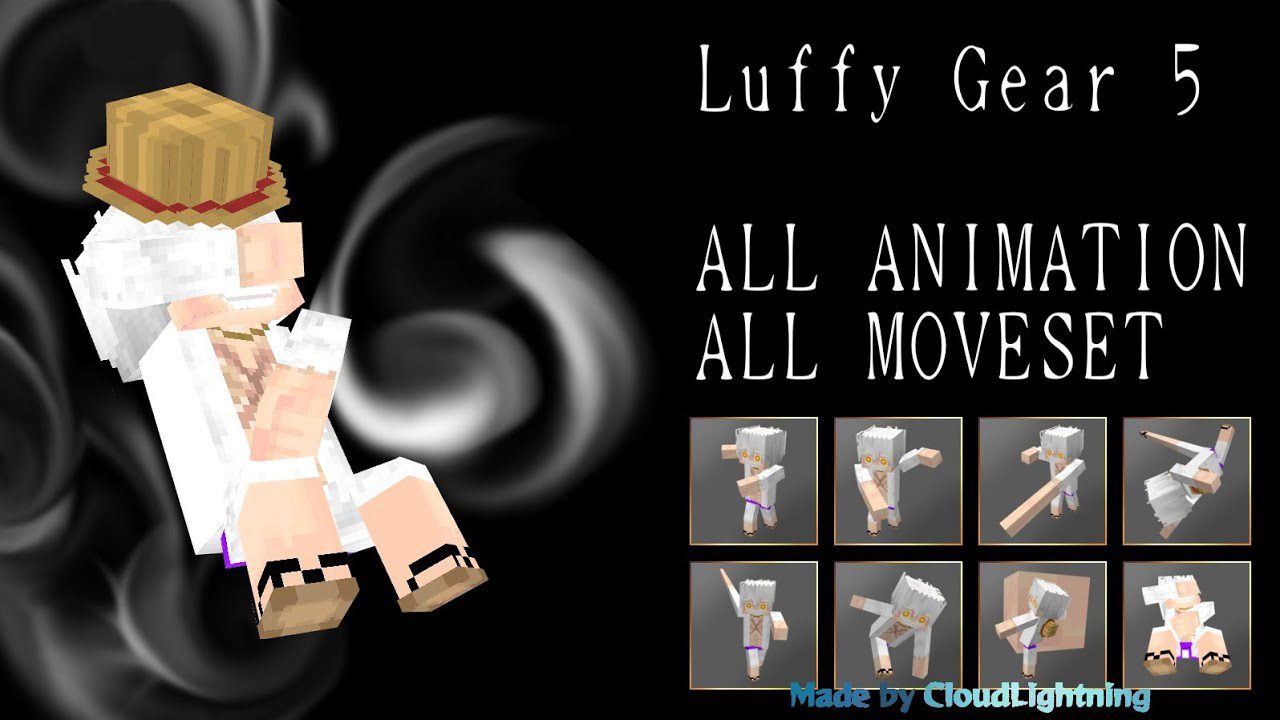 Features:
Luffy Gear 5 is a technique from the anime and manga series One Piece. It is the ultimate form of Luffy, the main character, who has the power of the Gomu Gomu no Mi (Rubber-Rubber Fruit). In Gear 5, Luffy's heart beats in a musical rhythm, increasing his strength, endurance and rubber abilities. His clothes and hair turn white and his pupils glow red. It is also the result of awakening his Devil Fruit, which is actually the Hito Hito no Mi, Model: Nika (Human-Human Fruit, Model: Nika). This form is very mysterious and powerful.
Complex AI progam for combat.
Have many animations.
Have expression, you can see it in battle.
Have many abilities and skills.
Screenshots: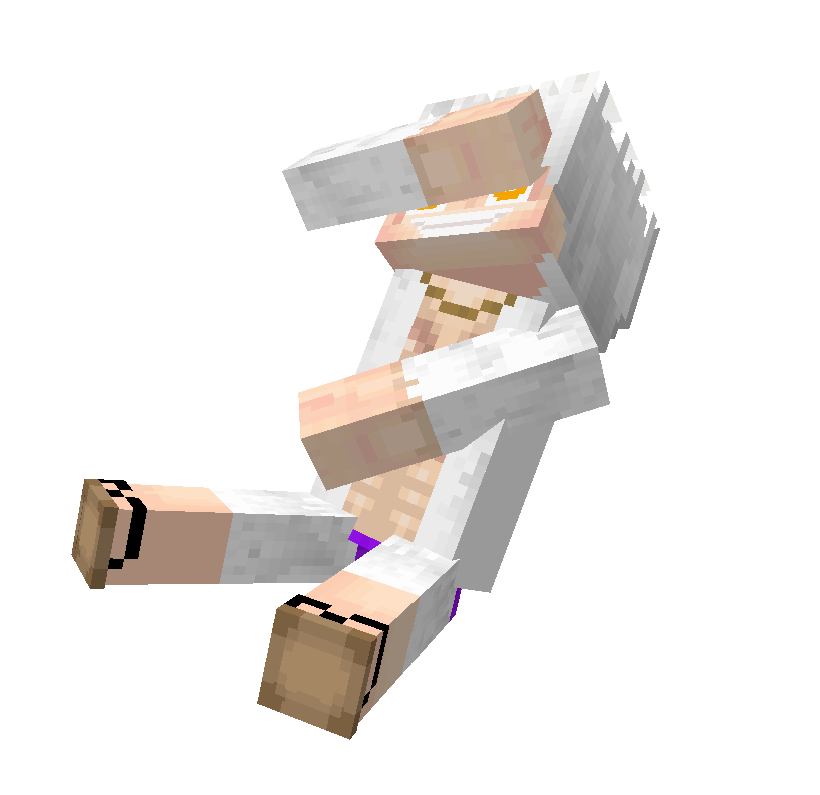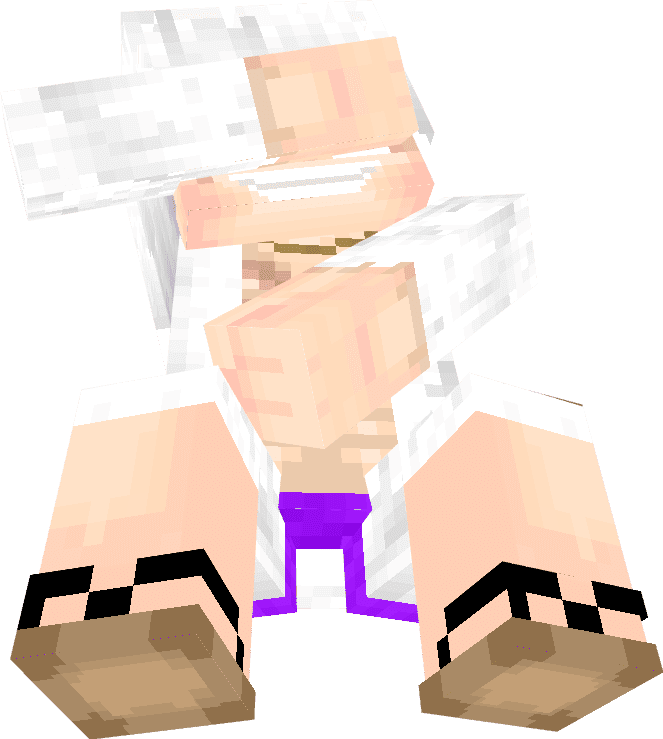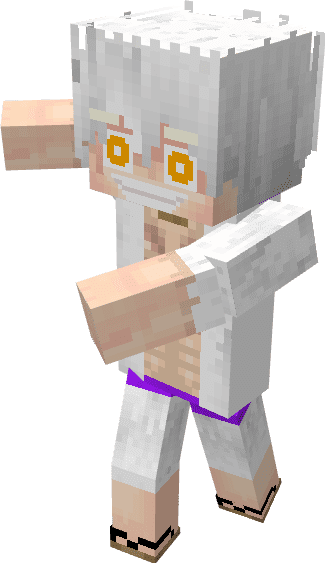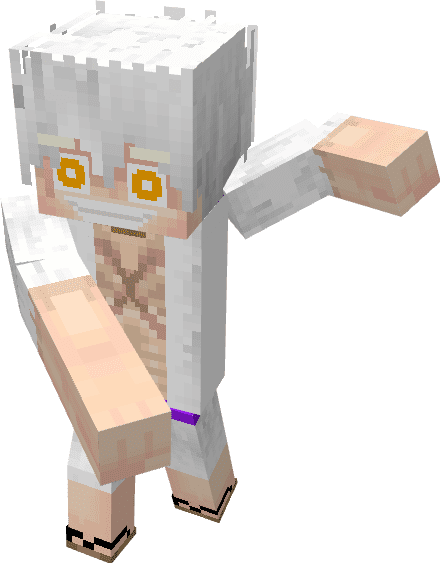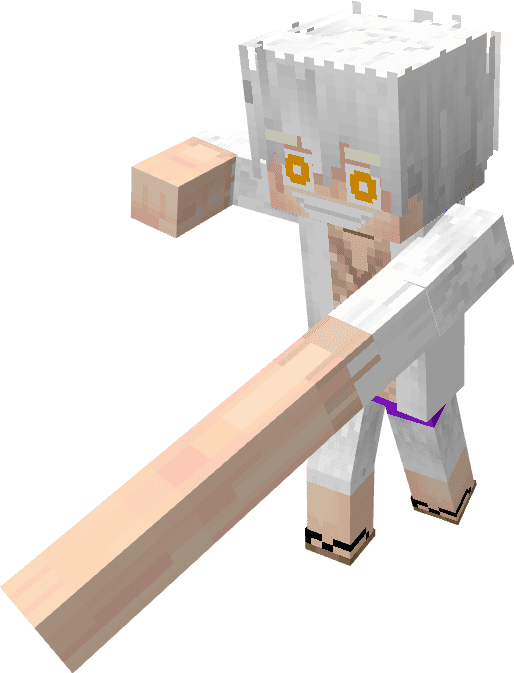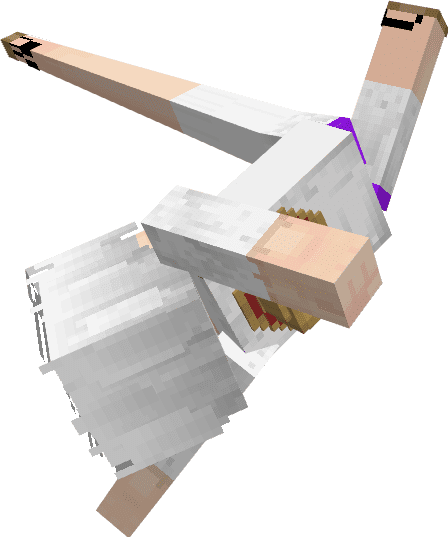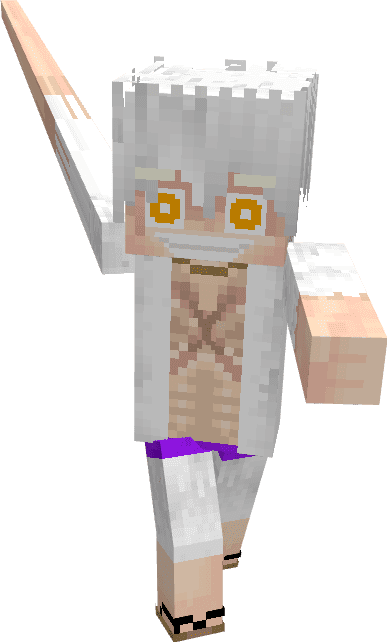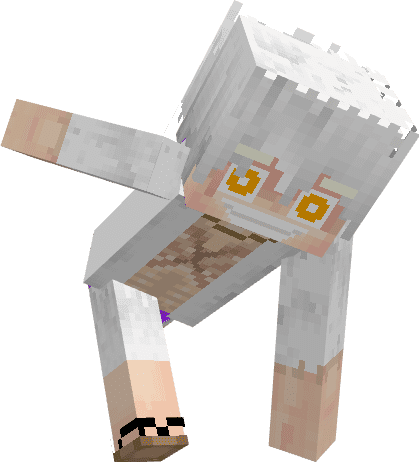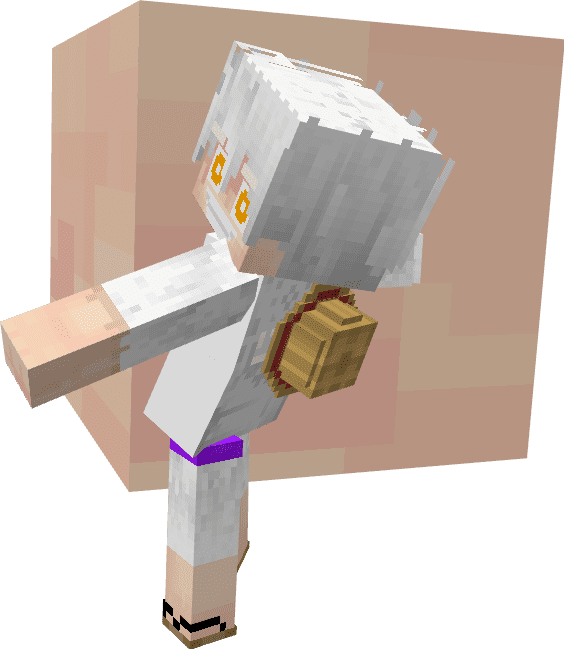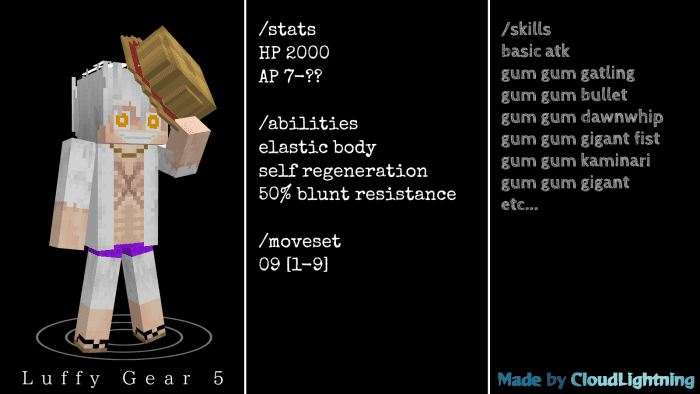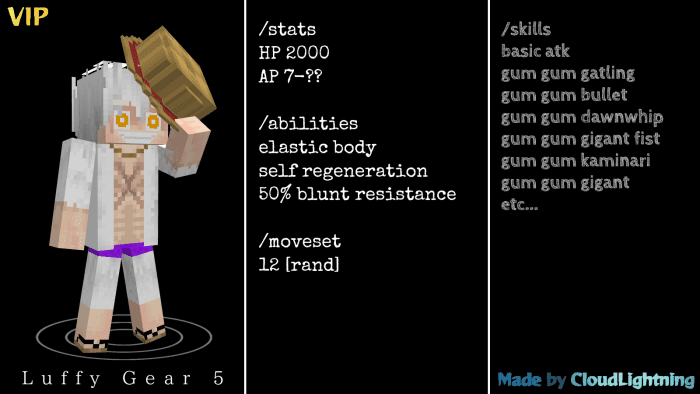 Installation Note:
Make sure you turn on the Experimental Gameplay.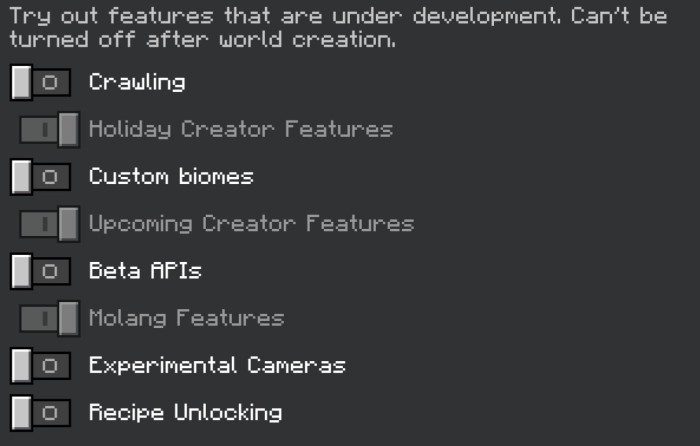 How to install:
How To Install Mod / Addon on Minecraft PE
How To Install Texture Packs on Minecraft PE
How To Install Map on Minecraft PE
Luffy Gear 5 Addon (1.20, 1.19) Download Links
For Minecraft PE/Bedrock 1.20, 1.19
mcaddon: Download from server 1 – Download from server 2
Tags: