Minecraft Snapshot 13w18c
Author: The Minecraft and Minecraft Realms teams ❘ May 8, 2013 ❘ 14,674 views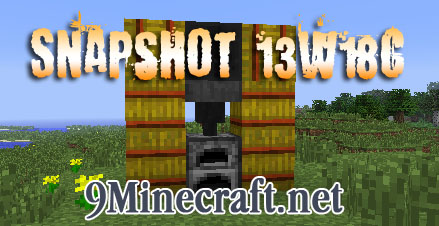 Update: 13w18c was released to fix some crashes and nasties.
Changelogs:
Enchanted Books dont show what tab is it
Wrong particle texture when changing texture packs ingame
Skins messing up
Breaking Item Frames causes a null pointer exception and crash.
Internal exception: java.lang.NullPointerException
Coal blocks do not burn away
Coal Blocks and Note Blocks
Game crashes on startup

To get the snapshot, use the new launcher available in the link below. To return to 1.5.2, simply start the old launcher and play as normal.
Windows: Server 1 Download – Server 2 Download

MAC/OSX: Server 1 Download – Server 2 Download

Linux: Server 1 Download – Server 2 Download
Server files:
Cross-platform jar: http://s3.amazonaws.com/Minecraft.Download/versions/13w18c/minecraft_server.13w18c.jar

Windows EXE: http://s3.amazonaws.com/Minecraft.Download/versions/13w18c/minecraft_server.13w18c.exe
Tags: