Minecraft Snapshot 13w23b
11,490
views ❘
June 8, 2013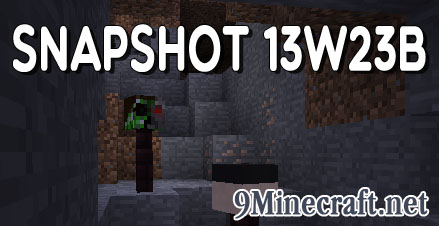 An updated 'b' snapshot has been pushed to fix a crash & incorrect golden apple regen.
Changelogs:
Added new /spreadplayers command
Added new gamerule for natural health regen
Some balancing to potions and hunger
Cows eat buckets. Seems unhealthy!
Teleporting to "NaN" crashes the game
Remove 'docm77′ mob as it is not working as intended
Custom Mob spawner crashing game
Dogs attack Horses

To get the snapshot, use the new launcher available in the link below. To return to 1.5.2, simply start the old launcher and play as normal.
Windows: Server 1 Download – Server 2 Download

MAC/OSX: Server 1 Download – Server 2 Download

Linux: Server 1 Download – Server 2 Download
Server files:
Cross-platform jar: https://s3.amazonaws.com/Minecraft.Download/versions/13w23b/minecraft_server.13w23b.jar

Windows EXE: https://s3.amazonaws.com/Minecraft.Download/versions/13w23b/minecraft_server.13w23b.exe
Tags: