Minecraft Snapshot 14w03b
5,907
views ❘
January 17, 2014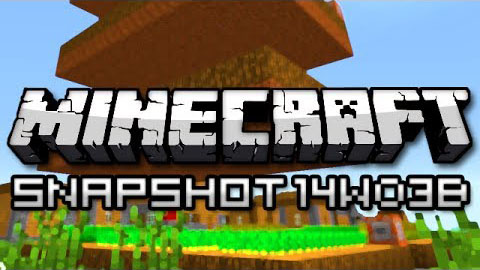 Minecraft Snapshot 14w03b has been released to fix some bugs & crashes:
Iron Bars, Regular Glass Panes and Cauldrons aren't transparent.
Custom player heads are messed up
Placing clay pots crashes game
Realms invited player skins are messed up
Be killed makes your character lose his/her hat
Hopper: java.lang.NullPointerException: Rendering screen
World Edit Commands and Other Awesomeness:
To get snapshots, open your launcher and press the "New Profile" button. Call it "snapshots" and check the box saying "Enable experimental development snapshots" and save. To switch to the normal version, you can select it in the dropdown at the bottom left corner of the launcher.
Download Links
Client: Download from Server 1

Server (Jar): Download from Server 1

Server (Exe): Download from Server 1
Tags: