Minecraft Snapshot 14w32d
5,882
views ❘
August 9, 2014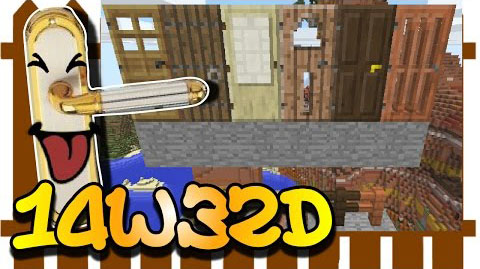 Snapshot 14w32d fixes the problem with joining dedicated server. It should not crash anymore.
Here is a list of fixed bugs:
Can't place blocks on TNT
Cannot go upstairs if there is a carpet above a step
Collision bug when player is moving up a slope adjacent to a 3-high wall
Armor Stands consume armor in Creative / whole stack of Items
Existing/Old chests are invisible
Jungle Planks craft Spruce Fences/Gates
/entitydata doesn't change the pose tag on armor stands until you relog
To get snapshots, open your launcher and press the "New Profile" button. Call it "snapshots" and check the box saying "Enable experimental development snapshots" and save. To switch to the normal version, you can select it in the dropdown at the bottom left corner of the launcher. Back up your world first or run the game on in a different folder (See the "new profile" dialog).
Snapshots can corrupt your world, please backup and/or run them in a different folder from your main worlds.
Download Links
Client: Download from Server 1

Server (Jar): Download from Server 1

Server (Exe): Download from Server 1
Tags: