Minecraft Snapshot 14w33c
4,315
views ❘
August 17, 2014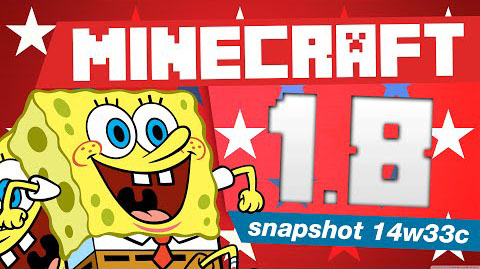 14w33c snapshot fixes the holes in the world.
Bugs fixed:
Fishing Rod not Attached in 3rd Person While Crouching
Fishing line not connected to the rod in third person view
Fishing Rod Bug in 3rd Person
Grass Block shows a damage value of 0 when tooltips are enabled
Armor Stands consume whole stack of Items in Survival
Efficiency enchantment does not work on shovels and axes
Major texture disortion for Redstone, Stairs, Cobblestone Walls, Fences and Fence Gates
Game crashes when placing a torch or redstone torch on the bottom of a block
Hopper: java.lang.IllegalArgumentException
Hopper: java.lang.IllegalArgumentException
To get snapshots, open your launcher and press the "New Profile" button. Call it "snapshots" and check the box saying "Enable experimental development snapshots" and save. To switch to the normal version, you can select it in the dropdown at the bottom left corner of the launcher. Back up your world first or run the game on in a different folder (See the "new profile" dialog).
Snapshots can corrupt your world, please backup and/or run them in a different folder from your main worlds.
Download Links
Client: Download from Server 1

Server (Jar): Download from Server 1

Server (Exe): Download from Server 1
Tags: