Project Zulu Mod
93,088
views ❘
April 5, 2014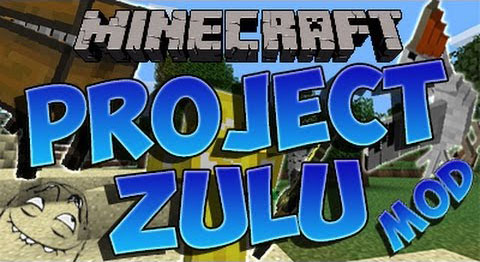 What is Project Zulu?
This mod aims to create a better overworld by adding unique mobs, blocks, strucutres, and mechanics to each biome. As time goes on I'll be adding more to each Biome. Everything in this mod can be disabled from the config. Mobs, Blocks, Items, Structures. Blocks and items are disabled by setting the ID to 0. Other objects are disable by setting boolean canSpawn flag to false for appropriate object.
Information:
Video:
How to install Project Zulu Mod:

There are Global Spawn Controls for turning off Mob / Adjusting Spawn Rates in the Project Zulu Config, MCS is recommended for granular control on a per biome (and per world) basis. It also lets you change the Spawn Cap. Just download it
Changelogs:
v1.2.8.3
Fix registration of Coconut milk, seed, and shell. Also water droplets and structure placer. Hopefully everything?
Project Zulu Mod Download Links
Other Versions:
For Minecraft 1.5.2
https://www.dropbox.com/sh/23ch553drl58dj0/kM9NH3Scrd
For 1.6.4/1.6.2
For Minecraft 1.7.2
Tags: